Mixing different colours is fun, but can be overwhelming if not done with consideration. Dip into rainbow hues with key pieces that elevate your space. Whether diluting the scheme with neutrals or adding flair with eclectic furniture choices, we help you find ways to incorporate bold shades into your home.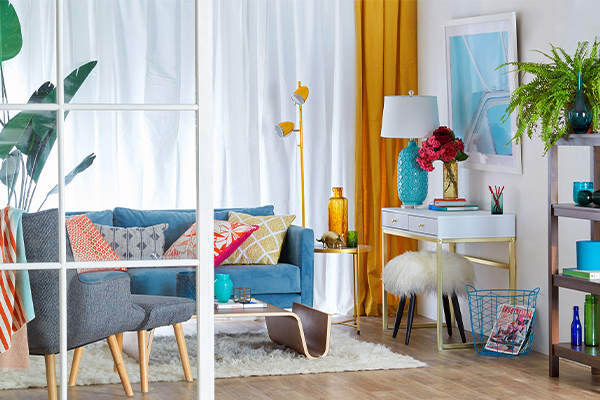 Picking your palette
Jewel tones such as emerald greens, ruby reds, sapphire blues and citrine yellows are the easiest way to add that pop of colour to your home. Start with these bold tones and add in multiple shades to create depth and flow. Don't try to take on too much at once though, just pick a few saturated colours and repeat these in different spaces to create a cohesive visual narrative throughout your home. Keep the background neutral to allow your chosen palette to sing through
artwork
,
bed linen
, ceramics or soft furnishings.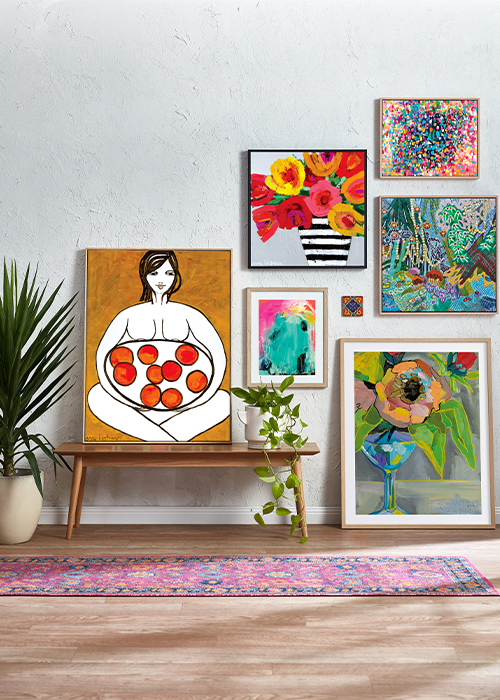 Choosing wall art
Adding
wall art
is the easiest and most chic way to enjoy an array of colour. Tone down overly colourful art by sticking with a neutral wall and subdued decor. Displaying a collection throughout different rooms creates flow, but if you're inclined to make a gallery wall, be mindful of choosing similar styles and frames for cohesion.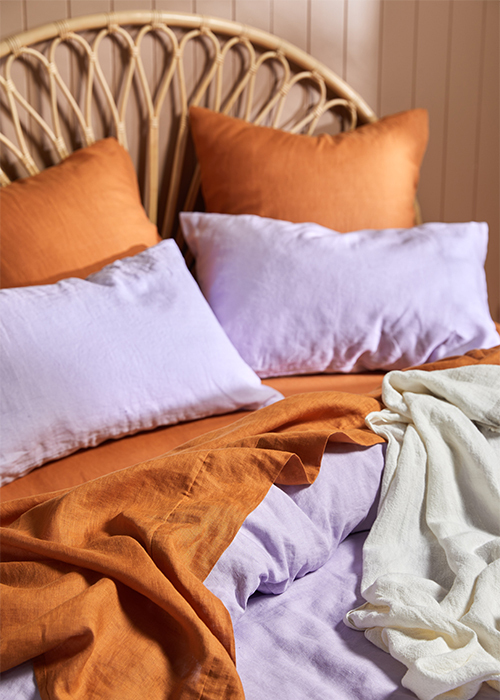 Colour in the bedroom
The secret to styling a serene but colourful bed lies in using both light and shade. Combining vibrant
sheet
and
quilt cover sets
can overly energise a room. Instead, mix pastels like powder blues or soft lilacs with punchier tones like earth oranges or statement mustards. Selecting two main bedding colours reduces visual noise and allows the eyes to rest.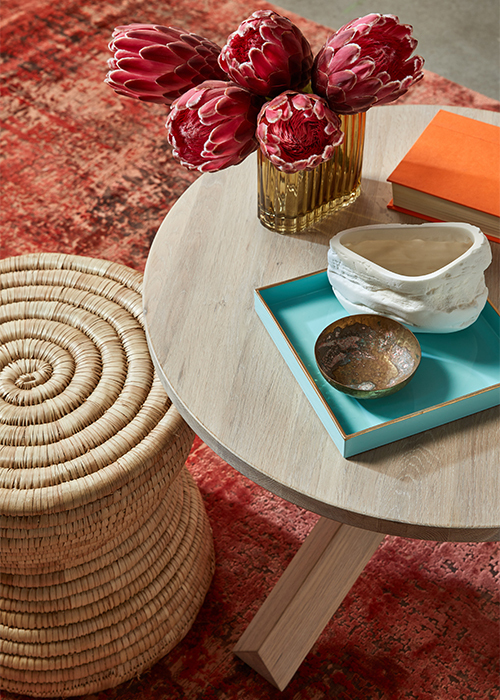 Balancing colour with natural finishes
Timber furniture makes the work of combining different colours simpler and more harmonious. Natural textures such as wooden grains and timber tones allow for a moment of pause and add neutrality to an otherwise overwhelming space. Wooden
coffee tables
make vivid coffee table books shine and add dimension on top of a colourful
rug
.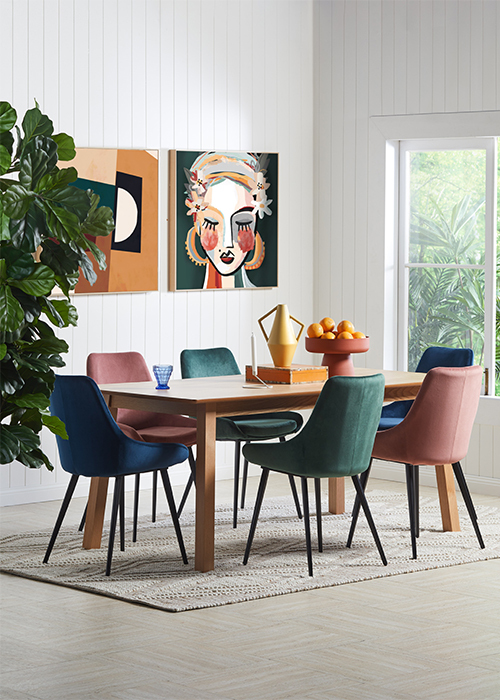 Playing it safe with your carpet
When working with multiple colours, the largest surface areas matter the most. Choosing a rug with multiple colours can compete with other elements in the room, whereas neutral tones supplement the colour story without taking the lead role. Look for
natural fibres
such as jute or wool for an understated but effective look.
​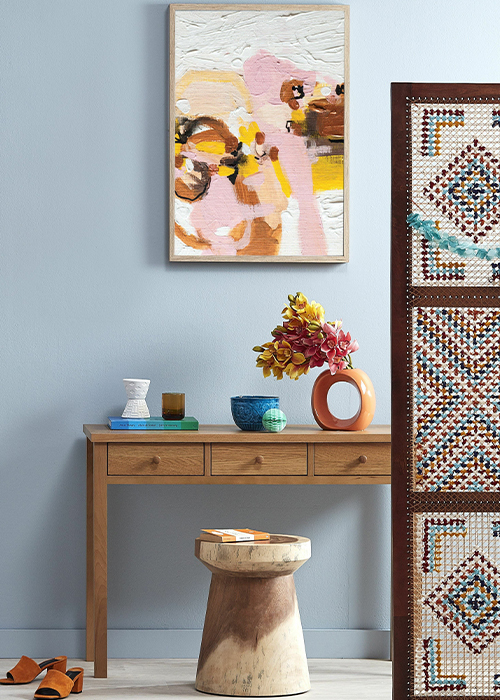 ​
Creating colour moments
If statement furniture and colourful feature walls aren't the look you're going for, add bright pops by creating vignettes of colourful objects. It's an easy way to draw the eye in any room without doing too much work; it's as simple as placing a bold
vase
with a few bright
candle holders
, books or ceramics
ornaments
on a central surface.