With the challenges of the past year, our homes have played an even more important role in our lives. As well as providing a safe retreat, they have had to become offices, schools, gyms, playgrounds, re-creations of our favourite drinking holes, holiday destinations we've craved, and whatever else we've needed from our homes. It's no surprise that this focus on creating functional spaces with an emphasis on comfort and calmness will continue into the new year. Here, we share some of the home trends that we can look forward to seeing more of in 2022, including furniture, colours and lifestyles.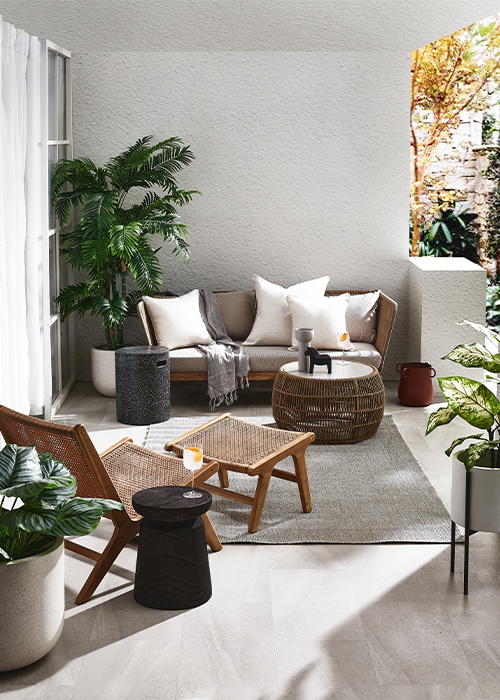 Even more connection to the outdoors
Australians have always felt a connection to the outdoors, but spending more time at home has further reinforced its importance. Alfresco living and dining will continue to be a priority with Australians investing in more
outdoor furniture
and accessories to make balconies, decks, patios and backyards more functional, comfortable, cosy and stylish. Expect more sophisticated
outdoor lounge sets
and
outdoor sofas
with weather-resistant textiles and removable padding for added convenience. To get the most of outdoor spaces,
heating and cooling
needs such as
fire pits
and
ceiling fans
will also become vital. There will be more integration of outdoor and indoor living with more greenery and natural materials such as timber, stone and rattan inside, so we don't actually have to step outside to feel connected to nature.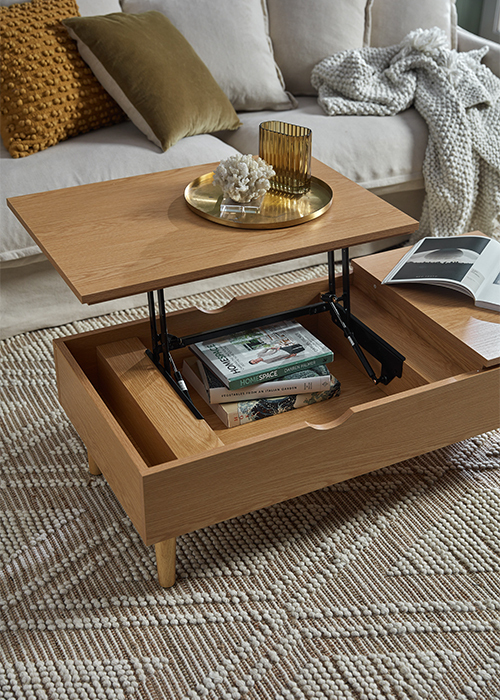 Modular and multifunctional furniture
In the past two years, living rooms have become spaces not just for relaxing, but for Zoom meetings,
kids play
and
fitness
too.
Kitchens
aren't just for cooking; they're also hubs for entertaining and a place for the kids to do homework. In response, expect to see a rise in more modular, flexible and multipurpose furniture, and spaces that can cater for adaptability. Think
nesting tables
,
extendable dining tables
,
modular sofas
with moveable chaises and
ottomans
, and
kitchen trolleys
instead of permanent kitchen islands. Storage will also be more crucial to help us make our spaces more functional and efficient.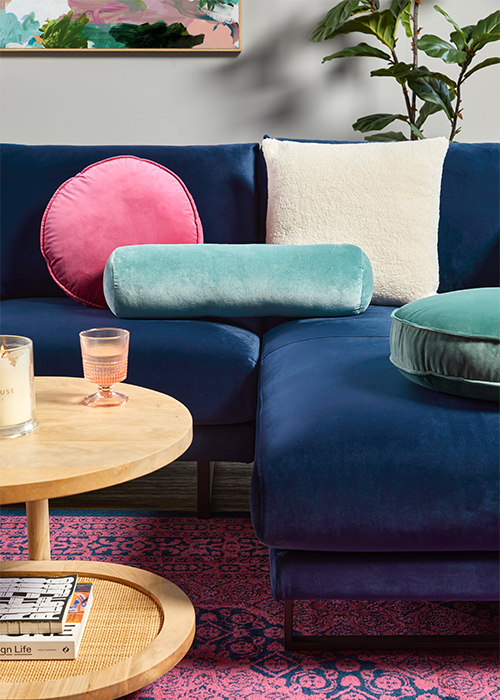 Invigorating happy colours
As we look in hope towards a more positive year, we can anticipate more bold playful colours such as cheerful yellows and bubblegum pinks as a way of personalising spaces and expressing creativity. The primary colour trend will also pervade with pillar-box reds and saturated blues. Bright without being showy, this palette is straightforward and understated, and will be most successful when used cohesively within a single space.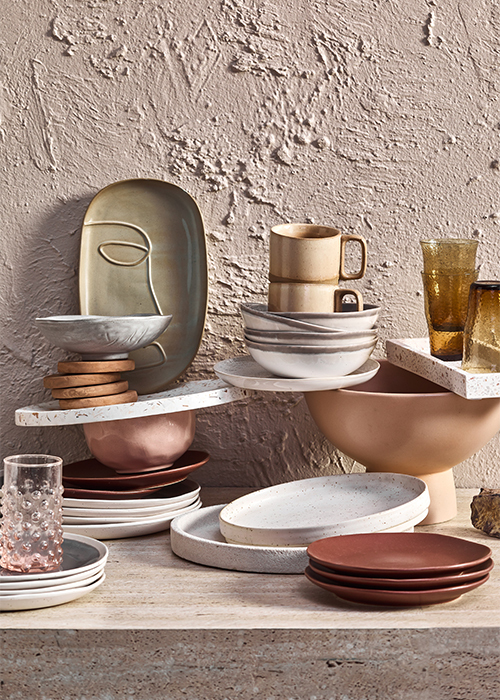 Earthier neutrals
Instead of stark whites and humdrum greys, neutral colours will become warmer, inspired by natural minerals and organic fibres such as clay and cotton.
Chocolate browns
will also offer an earthy aesthetic that grounds and provides depth. This return to earthy colours will reinforce our connection to nature and the outside world.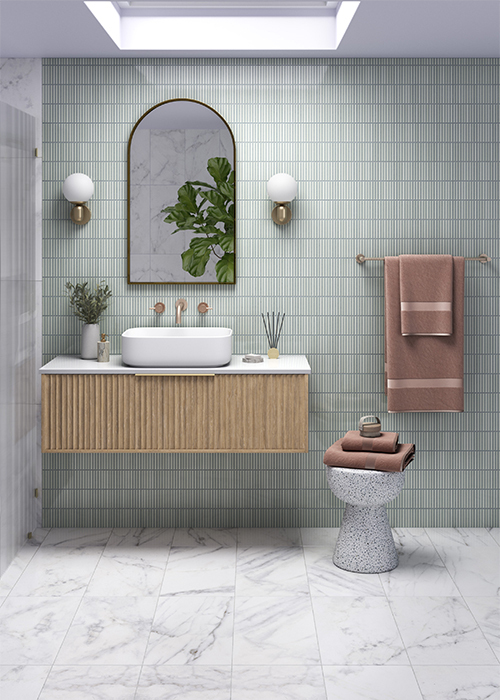 Private sanctuaries including spa bathrooms
With many families forced to live, work and play under one roof during lockdowns, spaces that offer privacy and respite have become so important. Expect to see a continuation of, not just recreational zones such as
reading nooks
and
meditation spaces
, but also a focus on bathrooms becoming more luxurious and spa-like with
freestanding bath tubs
, sculptural
basins
, mood lighting and statement accessories.