For many, the festive season means our homes become temporary hotels with an influx of houseguests. Whether your nearest and dearest are visiting for the night, or are in for the long haul, it pays to be prepared! We share our ultimate guest room checklist so you're left holding a glass of champagne and not a scrubbing brush when visitors arrive. Shop everything you need to get your spare room guest ready now.
Clean slate
It's the simple things that make a difference. Begin by making sure the bed is made with fresh linen (add a mattress topper for double the comfort) – don't forget the hospital corners! Plump everything up with extra pillows, a throw and decorative cushions.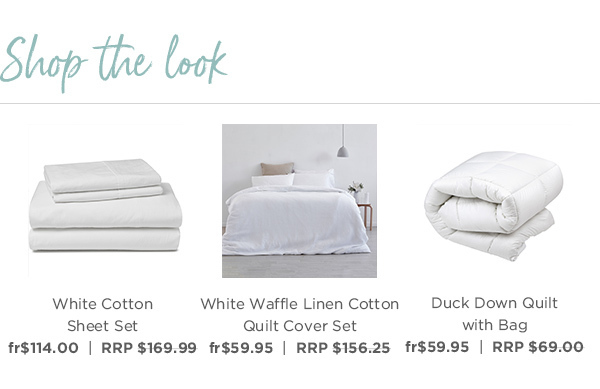 1 - White Sheet Set, 2 - White Waffle Quilt Cover Set, 3 - Duck Down Quilt.
Towel time
Place a selection of fresh towels in the room, preferably in crisp white or a neutral colour to match your space. If your guests don't have an ensuite, it's a great idea to invest in a towel rack or to add some hooks to the back of the door so they're not left wondering what to do with wet towels.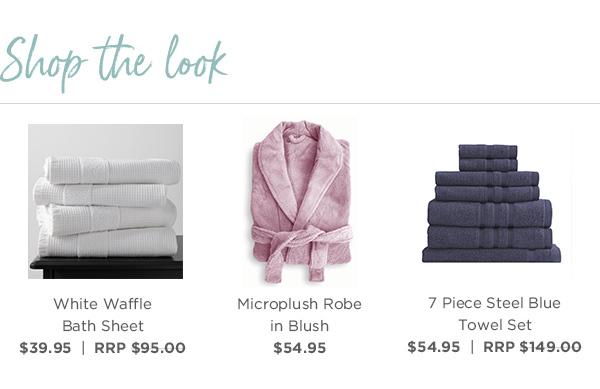 1 - White Waffle Bath Sheet, 2 - Microplush Robe in Blush, 3 - 7 Piece Towel Set.
A place for everything
Making sure there's plenty of space for visitors to store their things is a touch that won't go unnoticed. Invest in coathangers in matching colours for the wardrobe – a clothes rail is a simple solution if your spare room isn't equipped with one. Place a small tray for earrings and coins on the bedside table, and corral a spare phone charger in a small box or basket, along with spare keys and details of your wifi password.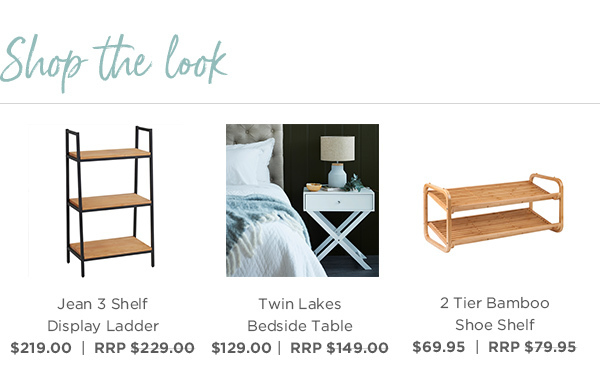 1 - Jean Display Ladder, 2 - Twin Lakes Bedside Table, 3 - 2 Tier Shoe Shelf.
Laundry list
Laundry baskets are a welcome addition if guests are staying longer than a few days, to help keep separate what's clean and what's not. If your visitors are only staying for a day or two, laundry baskets also double as the perfect place to keep extra pillows or blankets so guests don't have to request them.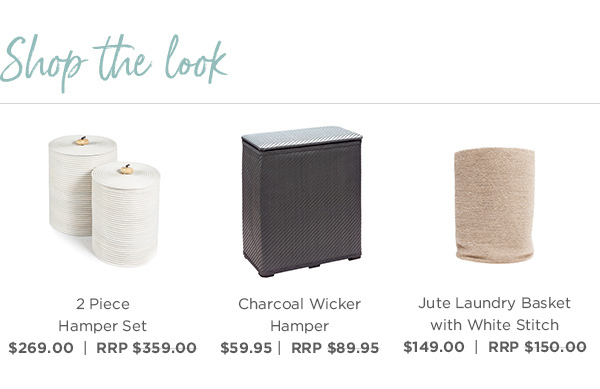 1 - 2 Piece Hamper Set, 2 - Charcoal Wicker Hamper, 3 - Jute Laundry Basket.
The perfect nook
An armchair, bench or a stylish ottoman not only brings character to the room, but is useful as a spot to put shoes on in the morning, rest luggage or simply somewhere to retreat and read. One thing that most guest rooms lack is a full-length mirror, so including one in your space is definitely a touch your guests will thank you for!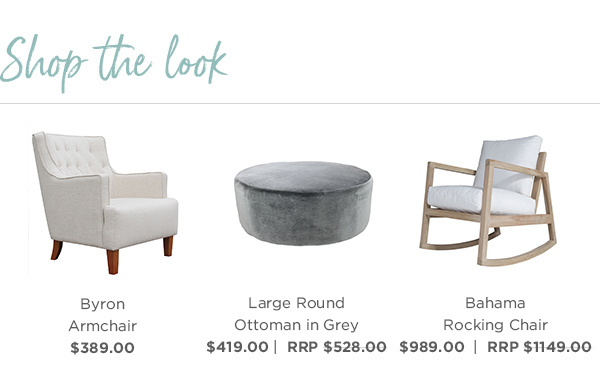 1 - Byron Armchair, 2 - Large Round Ottoman, 3 - Bahama Rocking Chair.
Finishing touches
To create the feeling of a luxe retreat, add a fragrance diffuser or a vase of flowers to the room. If your spare room has an ensuite, a selection of often-forgotten bathroom products like shampoo, soap, a toothbrush and toothpaste are a thoughtful addition. Before your guests arrive, add some water, magazines and books to the bedside table and light a candle for an inviting glow.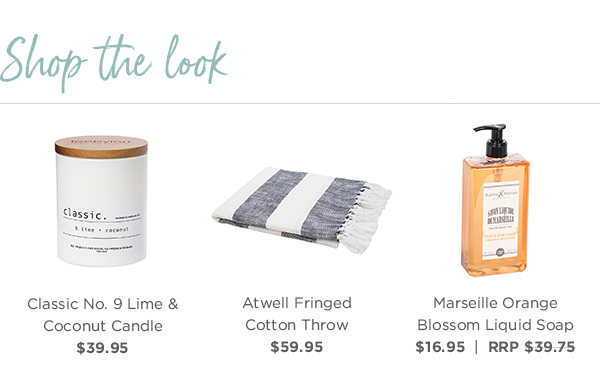 1 - Classic Candle, 2 - Atwell Fringed Cotton Throw, 3 - Marseille Liquid Soap.
Shop all of our essentials to get your guest bedroom in shape on Temple & Webster now!