Calming and serene, stonewashed blue is an obvious colour choice for a tranquil coastal interior style, but there's no need to stop there. Dusty blues sit happily in a variety of colour schemes and interior looks comprising varying materials and embellishments. Here, stylist Allira shares three ways with dusty blue including a Japanese aesthetic, a retro seventies look and a modern minimalist approach.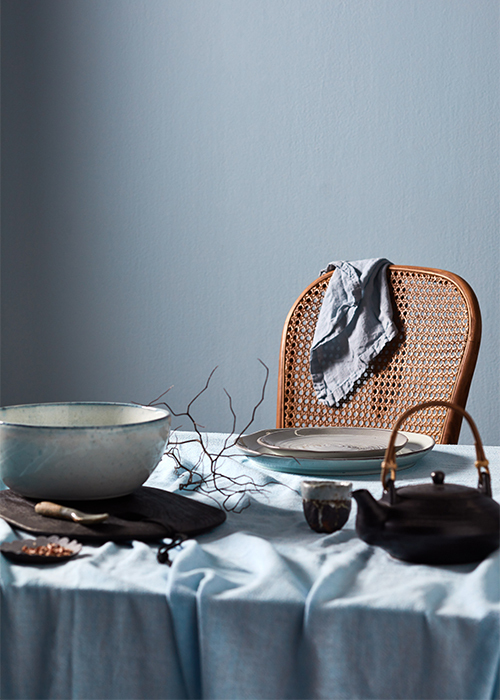 ​
Wabi-sabi
A Japanese philosophy that embraces the beauty of imperfection, wabi-sabi focuses on craftsmanship, unique texture and the beauty of imperfection. As stonewashed blue implies a chalky and smooth finish, it shines when contrasted with rougher materials such as
natural timber dining tables
and crunchy
linen tablecloths and placemats
, both classic wabi-sabi features. Successfully curating this look is all about layering tactile and similarly toned materials to create a harmonious and soothing space. Thoughtful collections of beautifully glazed
ceramic plates and bowls
, as well as
statues and ornaments
in natural finishes, are truly at home with soft blues, striking a harmonious balance between rustic and modern.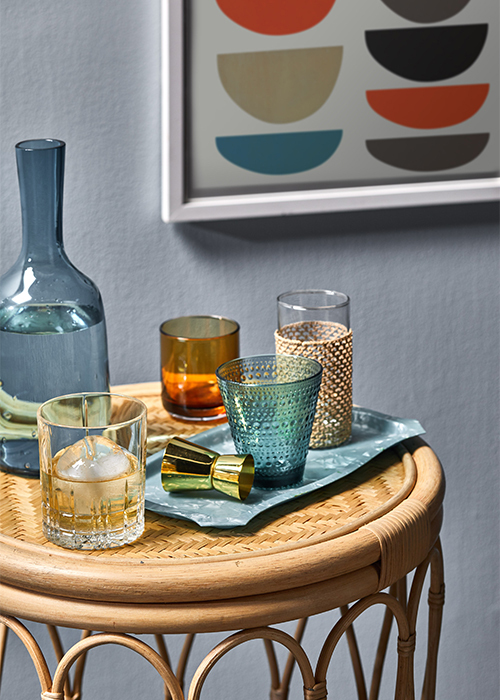 ​
Retro revival
After years coveting minimal and monochromatic interiors, trends are turning back time to a decoratively fun seventies sensibility. Bright colours and earthy materials work nicely with powder blue to create a balanced interior that is vibrant while remaining grounded. Subtle lighter blues function as an excellent neutral base on which to layer bolder colours and patterns. Combine dusty blue with honey-hued
rattan furniture
and generous servings of coloured
glasses
to really nail the laid-back seventies look. Bonus points for geometric
wall art
and
whiskey
on the rocks.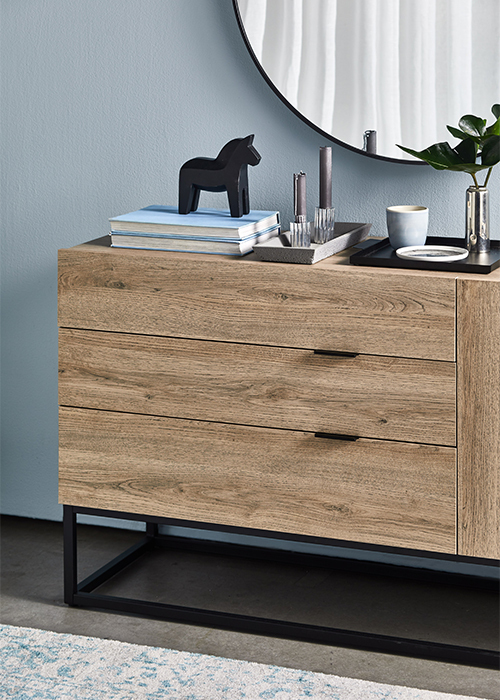 ​
​
Contemporary and polished
Lashings of dusty blue can also work in contemporary settings. Modern and pared-back, contemporary interiors rely on pieces with neutral colours, clean silhouettes and solid tones to create a feeling of polished simplicity. When added to these schemes, stonewashed blue gently tempers the overall space without overwhelming timeless elements. Flawlessly painted walls, matte black metal and reflective silver surfaces make for an easy formula. After something softer?
White sheer curtains
add a chic and flowing element to imbue your space with effortless flair.