Our handy guide to help get gifts and Christmas essentials to you on time.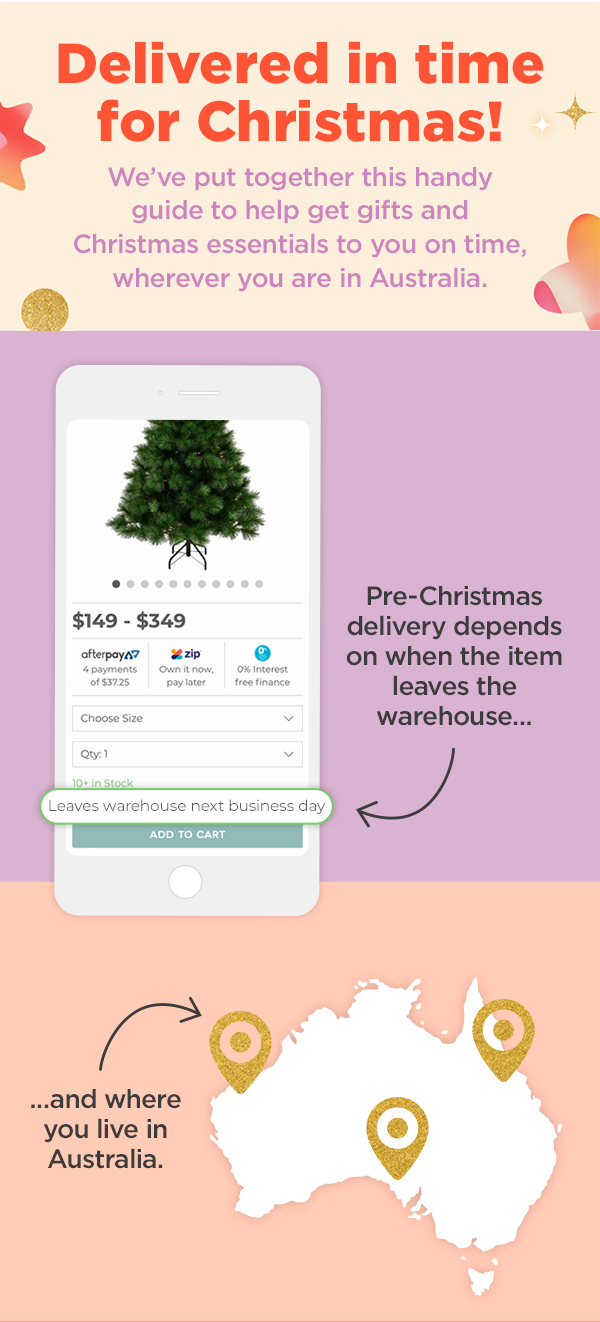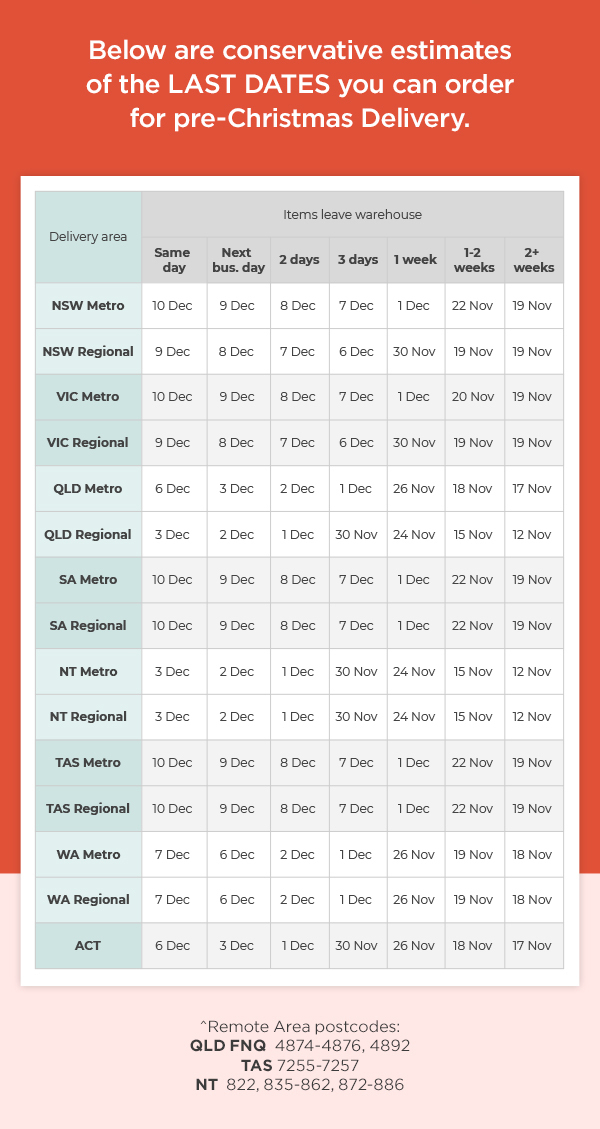 ​Everyone is working as hard as possible to ensure that your items are delivered safely and quickly, but please be mindful that Christmas delivery will take longer this year. We recommend ordering as early as you can, and by the dates advertised, to ensure that your purchases arrive in time for Christmas.
​As our items are shipped from suppliers all around Australia using a number of different courier companies, please be aware that products purchased in a single order may ship separately and arrive at different times. Keep an eye out for the automated emails that are sent to you when items are shipped. This will allow you to track your item with the selected courier.