It's no secret that the spaces around us can affect our mood, with a lot of companies putting research into interior design for offices to boost overall feeling and productivity. A lot of the time, though, we don't apply these same principles to our own homes, which can have an impact on our mental health considering how much time we spend there. For World Mental Health Day, we look into how our surroundings change our outlook and how you can make simple changes to your spaces to lift your mood.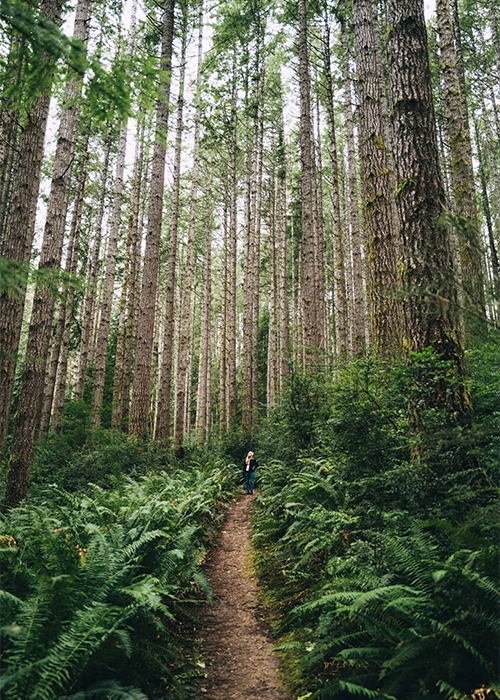 Our surroundings and its effects on mental health
Humans have known for generations that being close to nature is good for us. The moment you set foot on a beach, walk through the bush or stare out over a field, you can feel your breathing become easier and your thoughts clearing. In the 80s, while looking for an antidote to tech burnout, researchers in Japan tested the practice of
shinrin-yoku
, which translates to 'forest bathing'. They found that people who walked in forests had significantly lower heart rates, lower anxiety levels and better moods than those who walked in urban settings. A similar study in Finland found that people from urban areas who took as little as a 20-minute walk through a park or woodland had a much higher rate of stress relief than those who walked through the city.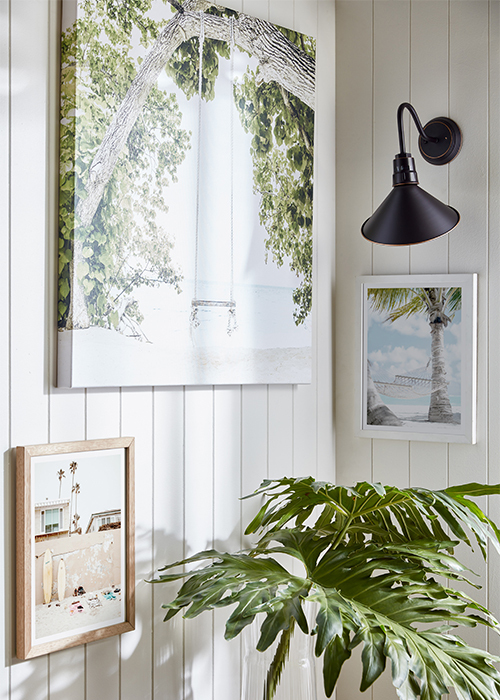 It's not just being in nature but looking at nature that helps us feel good. There's evidence to suggest that looking out a window or at a painting of nature is enough to soothe us and boost our mood. In fact, art of any kind is beneficial as the human brain is triggered to appreciate patterns and evoke emotions when given decorative elements as stimuli. As well as nature and art, sunlight is what impacts us the most, due to its control over our circadian rhythms which in turn directly influence our energy levels, metabolism and overall health.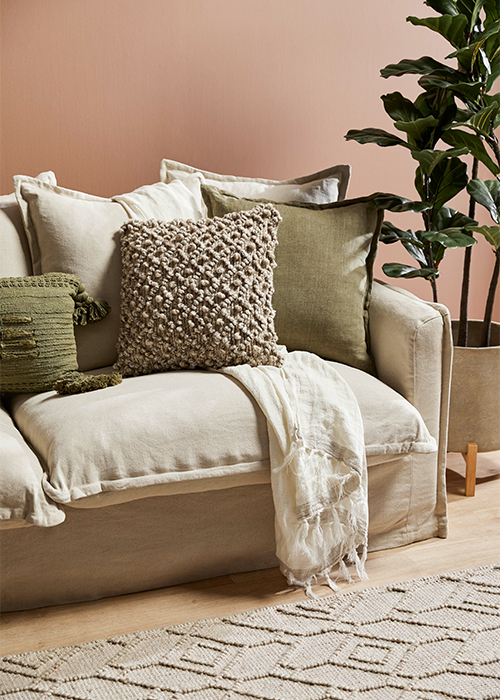 Colours and headspace
If you've ever wondered why doctors' offices, dental practices and other potentially anxiety-inducing spaces are usually painted a soft, muted blue or green, it's because of the calming feeling our brain associates with these colours. The practice of using colour to help mental health dates back as far as the ancient Egyptians, Chinese and Greeks, who incorporated colour theory when decorating rooms of people whose mental state they were trying to improve. It's a bit of a subjective art, as everyone's brain will associate slightly different feelings or memories with certain colours based on cultural and personal history. In general, it's understood that pale and muted tones have a relaxing effect, while incredibly saturated colours can make us too highly energised and anxious. It's also important to consider colour combinations, as a monotone space can easily become conducive to negative thoughts while lots of patterns and colour clashing can increase stress.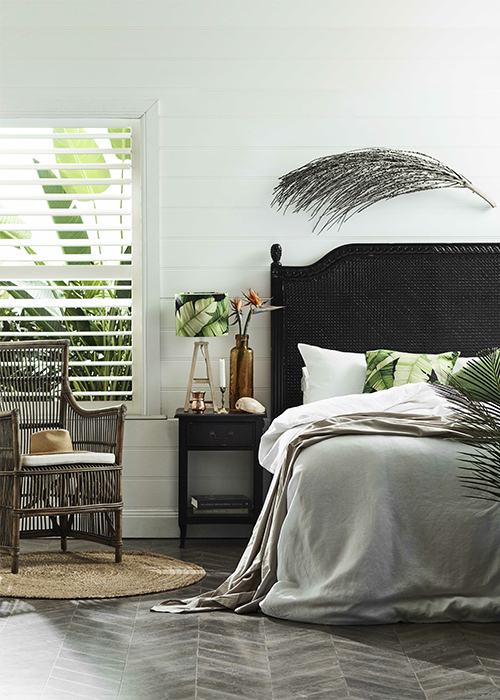 Styling your space
It goes without saying that bringing a bit of nature into your space is going to lift your mood considerably, which is easily done by adding plants or flowers to a room (even
artificial plants
still give you a mood boost). It's also important to get physically closer to nature though, so try placing
furniture
near windows or bring the illusion of the outdoors inside with
wall art
. Clearing clutter and providing a sense of spaciousness also elevates your headspace, so dial back on the over-decorating, hang a beautiful
mirror
and let as much natural sunlight bounce around the room as possible.
Trends are currently moving towards warmer colours and soft, curved furniture, which gives us a sense of being comfortable and soothed. Earthy tones such as rust and sandstone combined with sage or dusty blue allows you to feel embraced by the elements. There's also been a rise in naturally tactile materials such as timber, linen and stone, as well as woven pieces.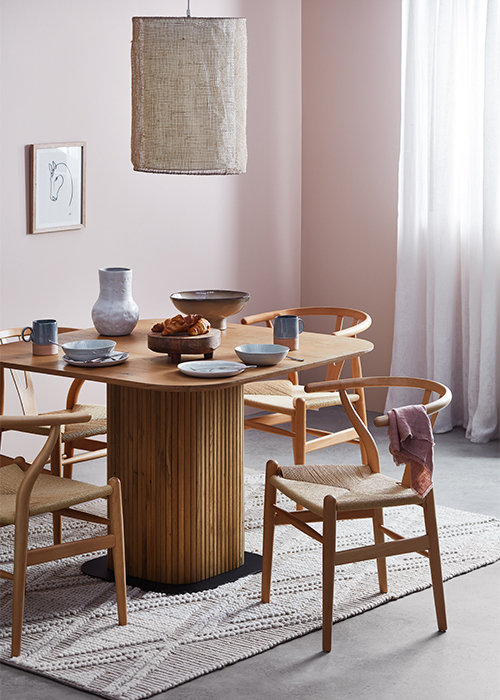 ​
Lastly, humans are, by nature, social beings. Not having human connection has a huge impact on our mental health, so our spaces should be designed to facilitate connecting with others. Positioning
sofas
and
dining settings
so that everyone has an unrestricted view of others enriches the experience of spending time with your friends and family. If you have a large centerpiece on your
dining table
, be sure to move it before sitting down at the table. Space your furniture out accordingly to allow for ease of movement between spaces as well so people can freely mingle and roam.