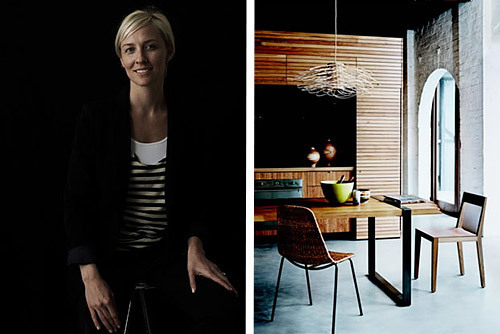 Claire Delmar's styling work celebrates the beauty of simplicity. She has worked across the fields of fashion, food and interiors, including stints as Style Editor for Inside Out and Style Director for Home Beautiful as well as contributing to Elle Decoration and Living Etc in the UK. Now based in Sydney, she also styles events and even residential homes. Her week in pictures encompasses special family moments, a celebration of great food, and a stylist's eye for detail. To see more of Claire's work, visit her website or follow her on Instagram @clairedelmar.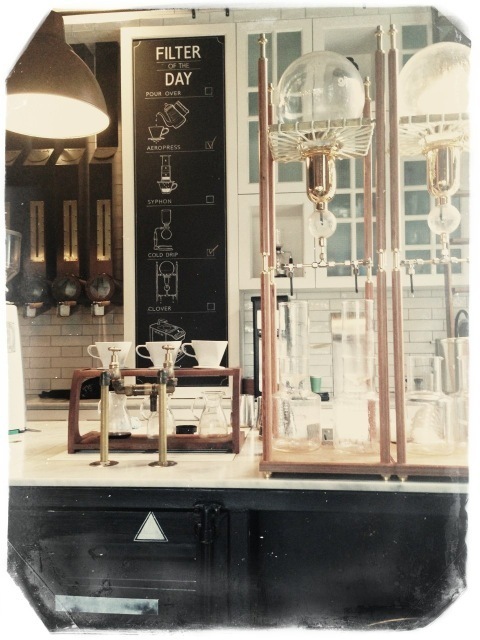 My sister arrived today with her 4 kids from London and they are staying with us for a couple of weeks, so 5 kids and 4 adults! It's going to be wonderful having everyone together; it has been so long. I took them to an early breakfast at
The Grounds
. You can't beat the coffee and the kids liked seeing the quirky garden.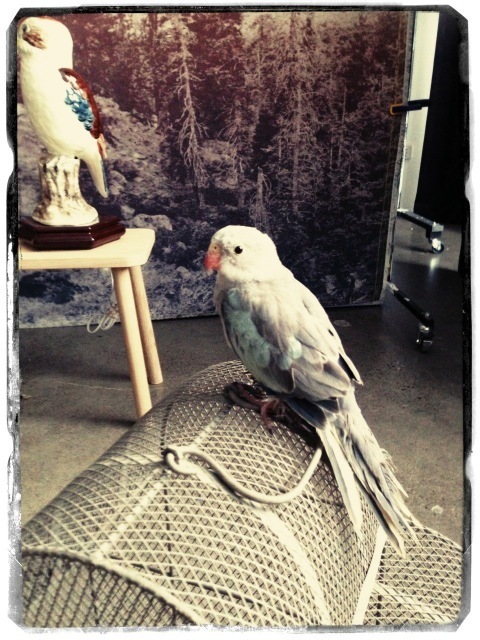 The best part of being a freelance stylist is you never know what the next brief will encounter or who you will encounter! Today I'm shooting for an Australian interiors magazine and this is a shot of the "talent", that was supposed to come with a handler who ended up not being able to be at the shoot. It was a steep learning curve for someone who isn't confident with pets. I almost wanted to take him home at the end of the day he was so well behaved.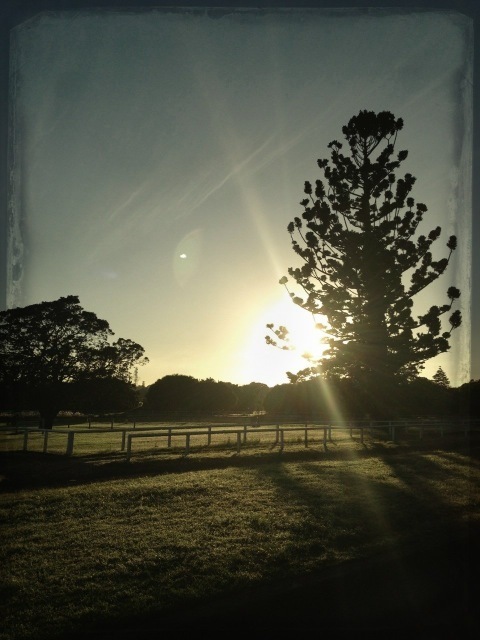 One early morning we walked to visit the tree that we have dedicated to my grandmother in Centennial Park. It's such a special place that now holds wonderful family memories. I live only 5 minutes away and love being able to visit her so often and so easily. We took some photos of the kids next to the tree, it's going to be great to watch and compare the height of the kids with the tree as they all grow together.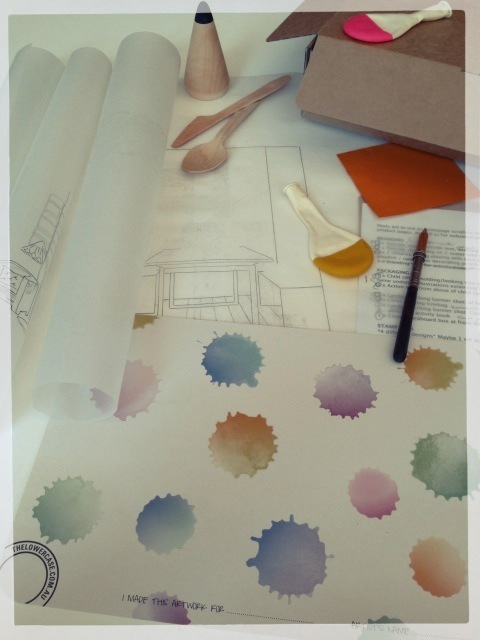 I had a meeting with the lovely Tessa and Michael Bautovich from
The Lowercase
who have a beautiful online kids store. We are shooting their exciting new product range next week and we met to discuss what extra props would be needed and run through the break down of shots into a storyboard for the campaign so the day runs smoothly. The photographer and I will endeavour to represent their strong branding.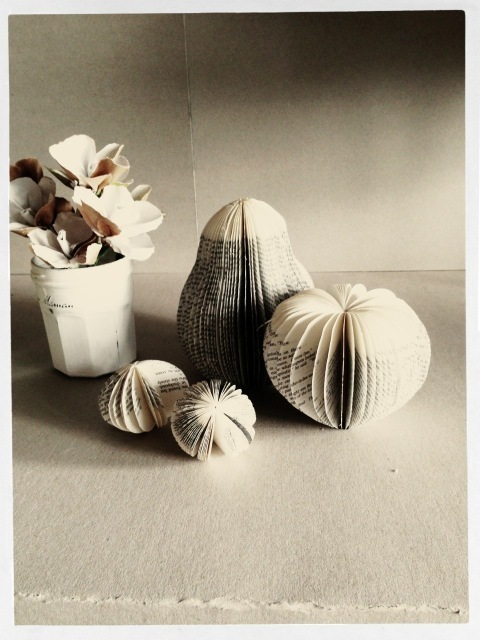 I love being given the opportunity, through work, to collaborate with so many talented people. Either working on editorial magazines, or advertising campaigns, or in this case where it's an event, you are constantly dreaming up new ideas to satisfy the clients' vision. This is a small prototype of a section of the table design in its raw state to see if the client approves the concept so that we can then move forward and develop it further.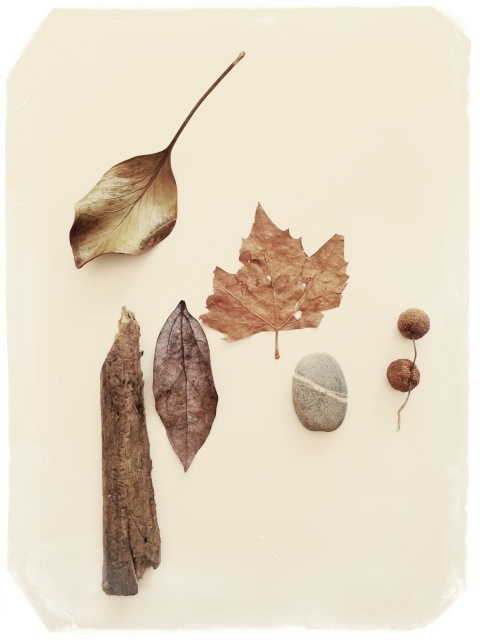 My son has become obsessed with "Collections" as he calls it!! Probably not that weird with a mother as a stylist. He gathers rocks, stones, leaves and flowers every time we leave the house and we are starting to gather some beautiful pieces. I've noticed even over the last few months that he is becoming more selective with his choices. My Nan used to collect things with me so it also brings back special memories.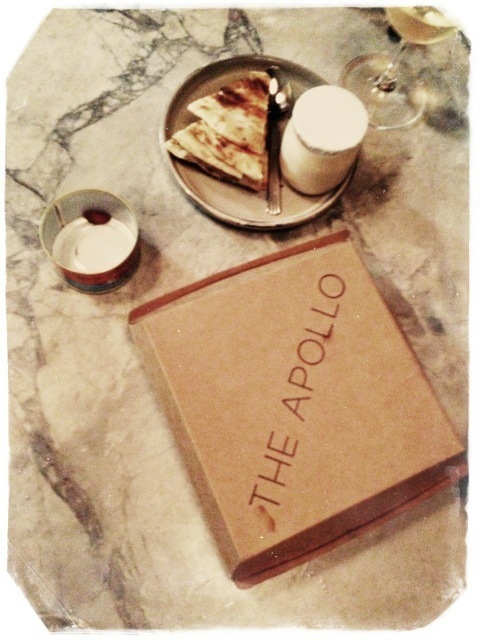 My mother has been a strong influence on my love for design and food. She is a very talented woman and my sounding board for everything. She has taught me to appreciate the importance of food and we spend hours as a family talking about it, photographing it (!!) and eating.
The Apollo
is at the end of my parents' street so it's a place we have visited often. I think it's a unique and different restaurant for Sydney and we booked the private dining room for my sister.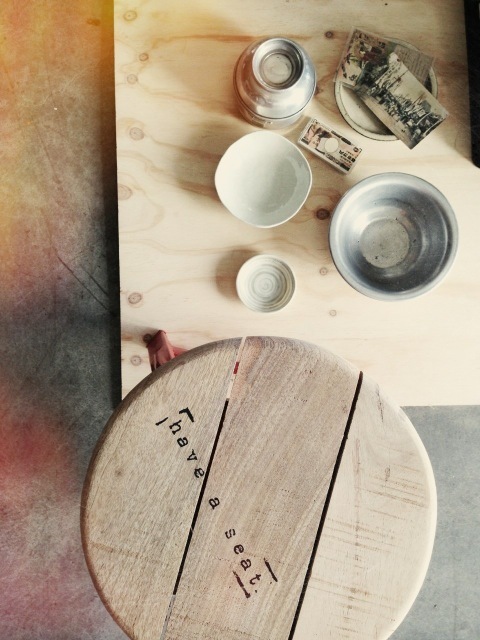 Food is a real passion of mine so the evolution from fashion styling, to interiors, then food was out of a keen interest to learn more and sponge information from such talented chefs. The days are run to such a strict order it's like a well-oiled ship and I find it feels more like play than work. This is a small gathering of props I selected for the shoot - not wanting to give away too much!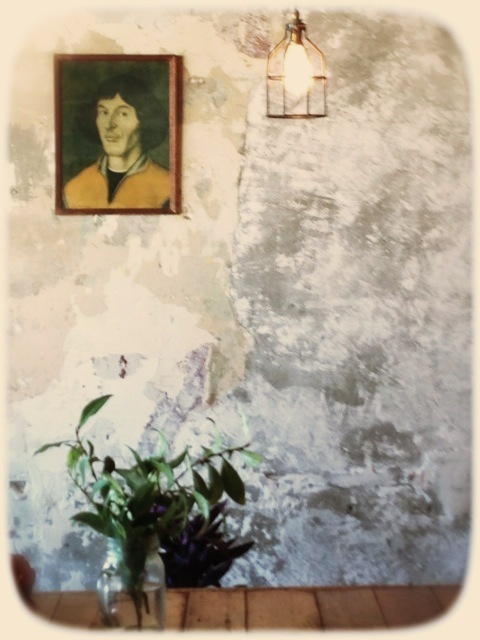 My son calls Fridays 'Mummy Leo Day' and we head down to Bondi for a morning swim trying to enjoy the last warm days before the cooler months approach. We stop off at
Porch Bread and Wine Parlour
for quinoa rolled eggs and a coffee. I love their walls and note this down to create a possibly similar effect in studio, for an upcoming shoot.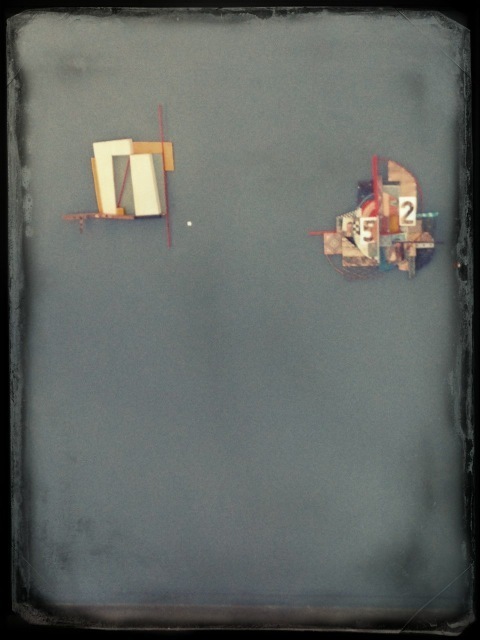 I rushed to the
Arthouse Gallery
to see the sculptures of Craig Bennett and it was closed so I just peered through the window. We have one hanging at our family holiday house and he uses recycled materials. I love the tactile, 3D nature of his work and the colours.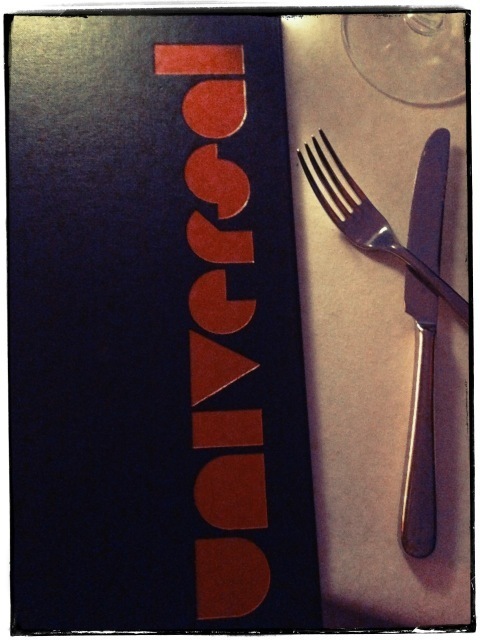 It was my mother's birthday so we had an excuse to say farewell to Christine Manfield at
Universal
. All my family members have been on-going supporters of her and her fabulous food. We have never visited the restaurant without seeing her hard at it in the kitchen. She deserves a well-earned break.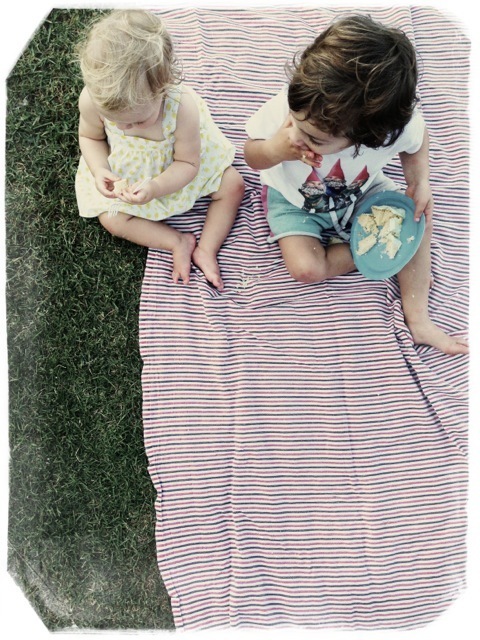 We finish the weekend with a picnic with my gorgeous godson Charlie and his little sister Queenie aka Pickle and Tinker. There is something so special about picnics with little ones no vacuuming or removing food squashed into the carpet!