The Hoffmann dining chair is timeless with its clean lines and sturdy frame. It balances its square framing by rounding out the edges, a feature that's unique to the traditional bentwood method that comes from what was then Austria-Hungary. Our beautiful
replica Hoffmann chairs
are made using this time-tested technique and are beautiful re-creations of a 1920s design. Here, we take a trip into the past to discover the story behind this classic chair.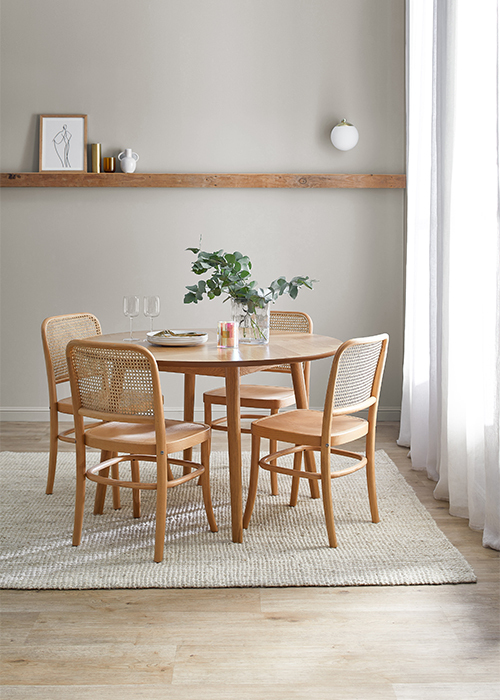 What is bentwood?
In the 1840s, Austrian craftsman Michael Thonet developed the technique of bending wood using steam or boiling liquids. Interestingly, he had to be granted the right to bend wood by the Austrian court. He particularly favoured beech wood over oak or birch because it was less prone to splitting and was more easily accessible at the time.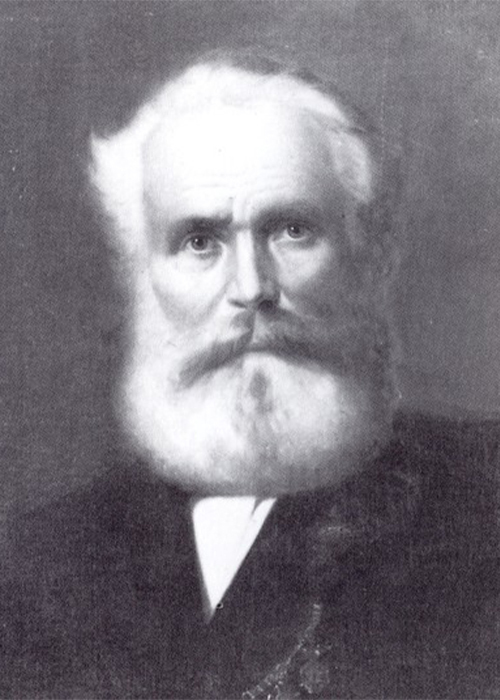 Michael Thonet, image via designwissen.net
In order to bend the wood without breaking it, the rods of beech are placed in a pressure vessel with steam applied to them until the fibres become pliable. They're then able to be moulded to the desired shape and cured to set them in place so they can be manufactured into furniture. The Thonet family continued Michael's legacy, patenting the technique and expanding it into different bentwood chairs, and has now been widely adopted by furniture makers to create unique shapes.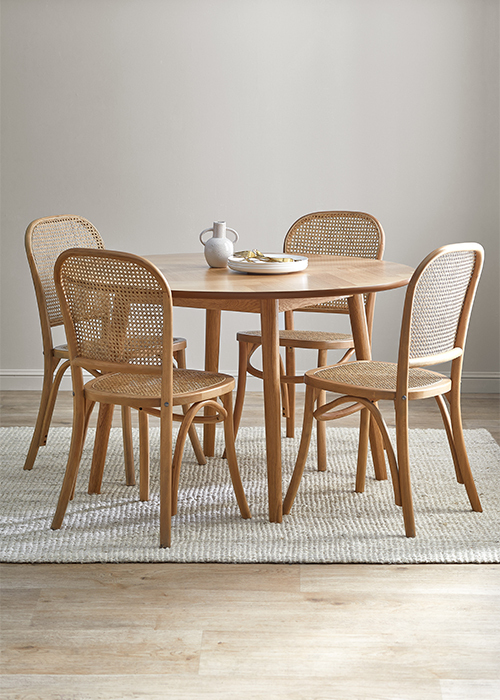 The Hoffman chair
Austrian architect Josef Hoffmann created the original design for the chair for Thonet in the late 1920s. Even though he was a very successful architect, he also designed everyday objects such as lights, jewellery and even teapots. He was incredibly influential in the development of art and design in Vienna, and was one of the founders of the Vienna Secession movement. He took a lot of inspiration from the square, which stood for unity, perfection, solidity and stillness, and even earned the nickname Quadrati (little square) Hoffmann.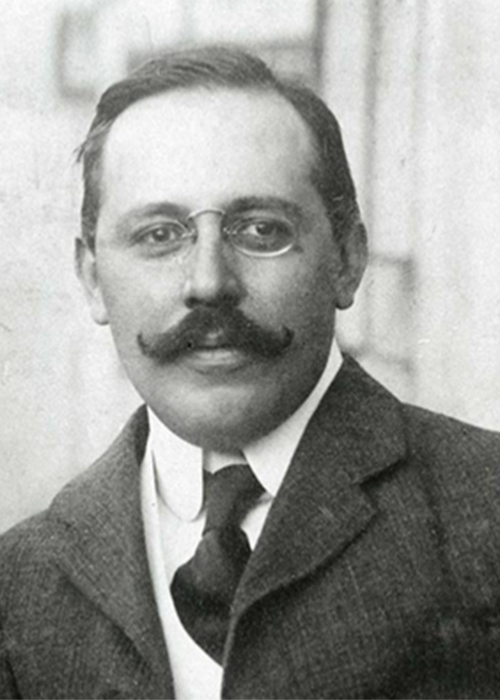 Josef Hoffmann, image via thonet.com.au
The Hoffmann chair, also known as No. 811, is distinctly identified by its handwoven cane backrest. There are variations of the seat, some being upholstered, woven or plain wood, as well as the curved armrests, on commercial versions. A design that has been around for almost one hundred years, it still has that fresh and modern feel that complements any dining space.