Across the country, 'home' means and looks different to different families and households. In this series, we take a look at the diverse ways in which Aussies are living, and find out what works for them, and what makes home special. Here, we chat to Billie, who shares her inner-western Sydney home with her mum, Jane, and young daughter, Maddy.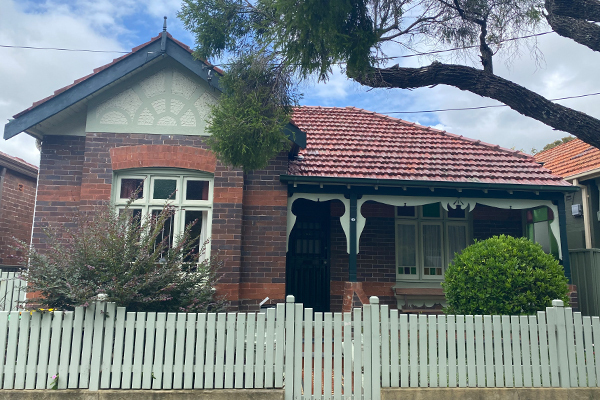 Billie's Federation-style house
How did this idea of living altogether come about?
My parents actually came up with the idea for Maddy and I to move back home and build a granny flat out the back. Being a single parent, it made sense to cut back on rent and to have some help with childcare since I work full time.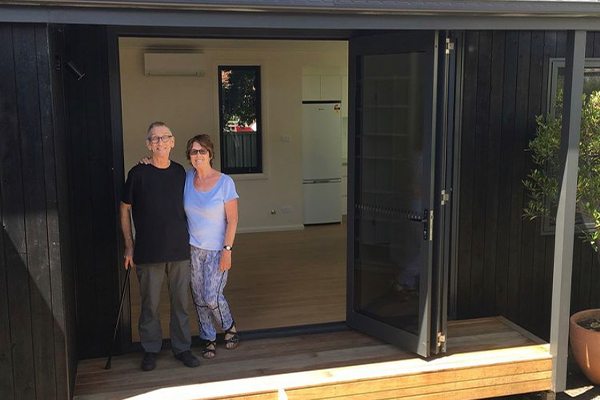 Billie's parents in the entryway to the newly built granny flat
What kinds of difficulties come up?
Maddy is still young and I'm not in the partying stage of my life anymore, but noise is always something to consider when sharing a space. Maddy and I are in the main house and my parents are in the granny flat, but we share the deck and you can really hear everything from both houses, so when I have my girlfriends over, I always make sure we're not too loud!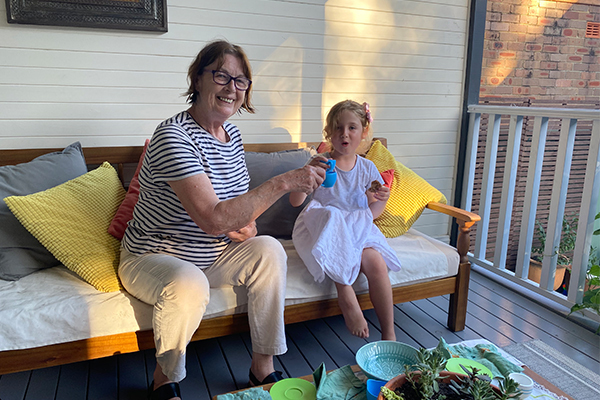 Jane and Maddy having afternoon tea on the back deck
What are some of the things that you've done to make your home work for you?
Storage is tight in the granny flat so there are storage beds to make the most of the available space. In the main house, all the cupboards are built-in, which means there's plenty of pantry room for everyone. We also share the laundry room and certain things like the vacuum; it makes sense not to double up on the things that we can easily share.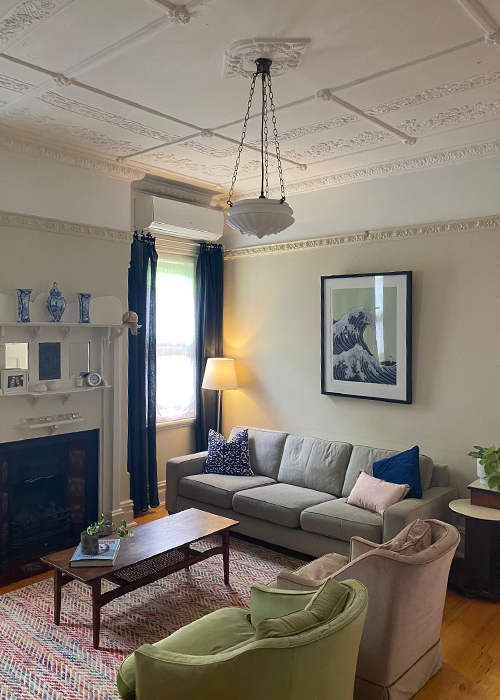 The cosy living room in the main house, featuring Billie's favourite velvet armchairs
How would you describe the style of your home?
The main house is Federation era, so it has heaps of character. The furniture is a mix of things that I've picked up along the way, so it's a bit hodgepodge but comfortable. I have these two velvet armchairs from the 1930s that I love, one green and one pink, that perfectly sum up the house's style. The granny flat is more modern because it's newly built and Mum styled it a bit more contemporary, but with her favourite long-loved items.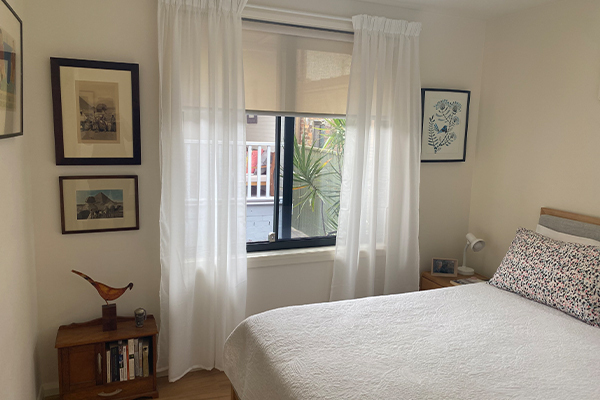 A light and refined bedroom in the granny flat
What are some of your daily rituals?
No matter what, I make it a priority for Maddy and I to have dinner at the dining table. I'll always have music playing when we're around the house; I want to make sure Maddy grows up listening to a range of genres, not just Katy Perry! Something nice that's come from living with Mum is that when Maddy is ready for school, she'll go say hi to Mum and spend time with her in the morning, and the same when she gets home from school.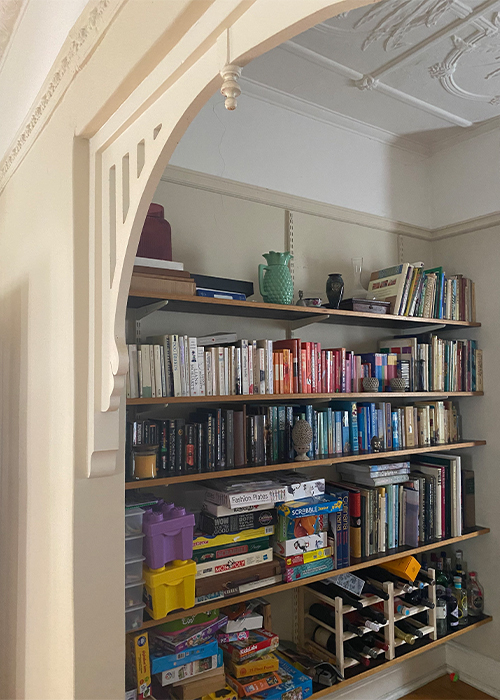 One of the many built-in storage spaces, housing books, board games and the cellar
What do you love most about your home?
The intricate detailing on the Federation-style ceilings; one has strawberries all along the edges, as well as the antique wooden archways.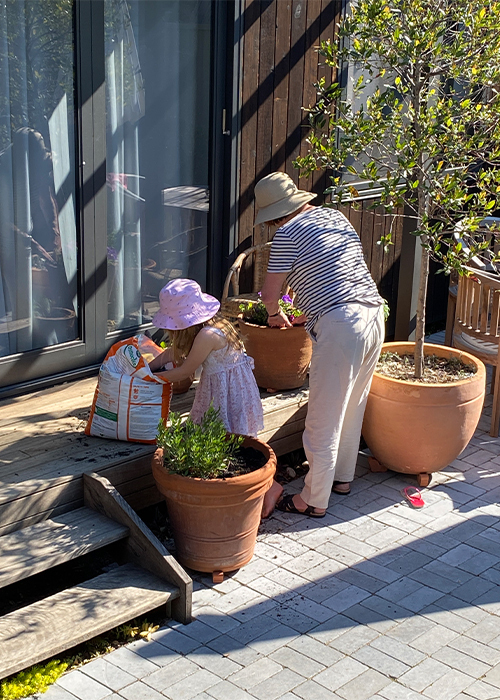 Gardening with Granny
What's different about your home that makes multi-generational living work?
Mum designed the granny flat to be completely one level, so the bathroom doesn't have a lip to step into the shower and there aren't any stairs, just to make it easier as they get older. The main house is also one storey, but there are stairs to get to the front door and out the back, so it made sense to create something from scractch that worked better for them.
​
Family birthdays at the dining table
Why does living this way work for you?
Having my parents so close by is amazing. Growing up, my grandparents lived in different countries and states so I love seeing my daughter spending so much time with my parents. On the rare occasion that Mum goes out for dinner with friends, Maddy's always disappointed that she's not home, saying 'It's always so boring when Granny goes out'. It's also good if I need to duck out to the shops quickly and Maddy can just pop over to Mum's. You also always have company if you want it. I'll put Maddy to bed and wander down to the granny flat on a Tuesday for a wine and a chat.