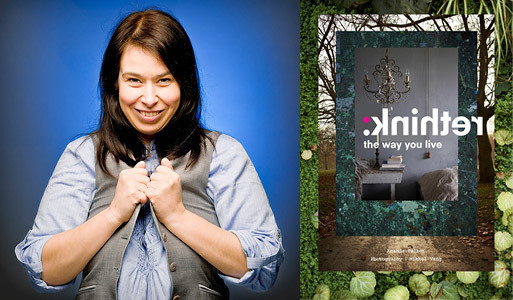 Australian-born Amanda Talbot has recently returned to Australia after years spent overseas working on magazines including ELLE Decoration and Livingetc and with designers including Ilse Crawford. As a trend forecaster for companies including IKEA, she has spent a lot of time thinking about the way we live in our homes, and examining the huge global movement towards re-using, recycling and re-purposing. Her new book Rethink: the way you live encourages us to think about these issues too, and it's enhanced by amazing imagery by photographer Mikkel Vang.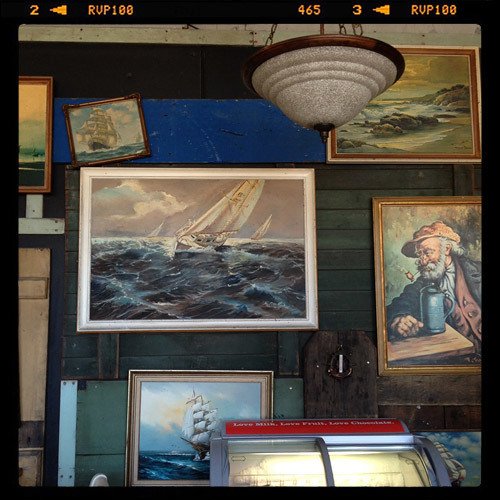 Since living back in Australia I'm obsessed by tall ships and sailors. I think its because I'm living in Potts Point and I see sailors nearly every day walking up from their ships docked in Woolloomooloo.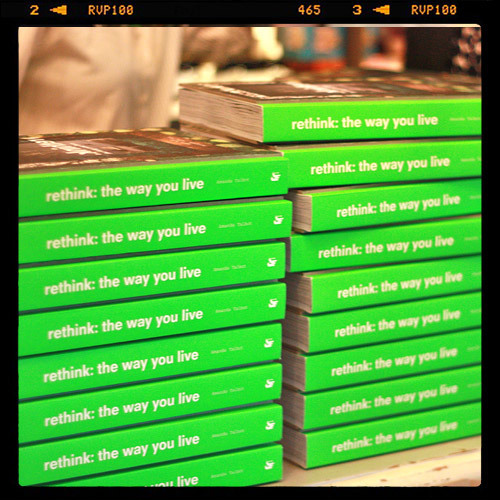 I'm still pinching myself to have had such wonderful support for the launch of Rethink: The Way You Live. The one question people commonly ask me about my book is "why is there a hole in the book?" It is meant to be a viewing hole to look into your future. Kate Dennis from
This Is Ikon
is so clever. She had to design the book so the hole woudn't cut off any words or crucial parts of the pictures.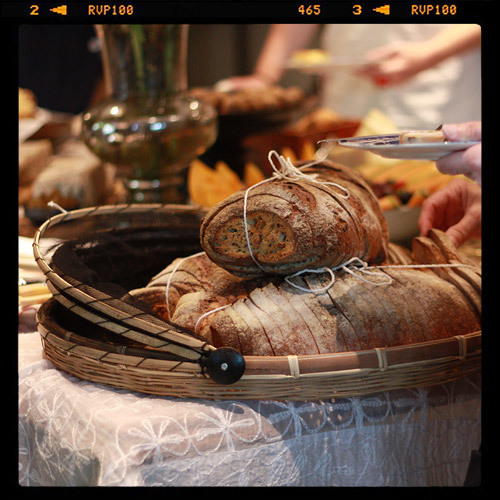 I had my book launch at my favourite cafe in Sydney, Chez Dee. The venue sums up my book perfectly. The owner Dee use to run a night club out of the building called Tonic. One night when she was walking home she realised she wasn't happy in where her life was going so rethought her life. She realised she wanted to own a venue that the whole community could enjoy and come together. Before she knew it Chez Dee was created. They have rescue bees on the roof, they make their own preserves and they have a worm farm in their back veggie garden. I loved the spread they provided and my favourite detail on the table had to be the bread tied up with string.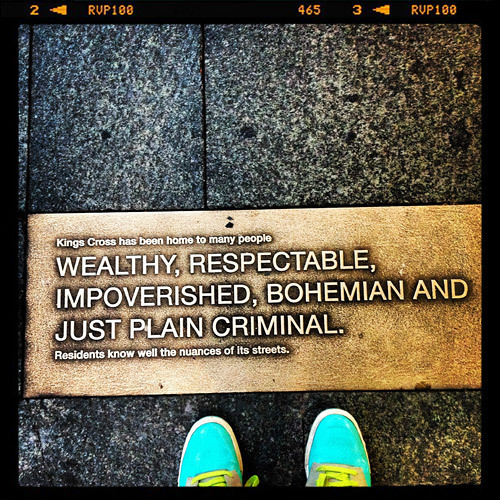 I was the design curator for Kings Cross Festival in November to help promote local design stores. People ask me why I love this area and I guess this plaque at the end of my street sums it up. I love the creativity and bohemian vibe in my neighbourhood.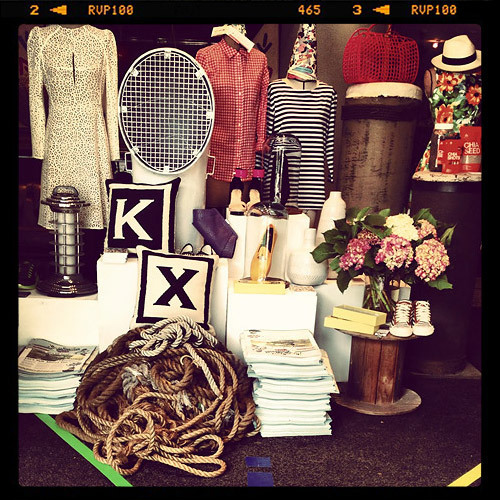 With my job I get the craziest things thrown at me and this is why I love what I do. The Kings Cross Festival director Lorraine Lock emailed me an SOS during one of the busiest weeks of my life to set up a pop-up shop to be the headquarters of the Festival's information centre. With only 24 hours to offer the project to create a concept, source and bump in, this is a section of the space I created.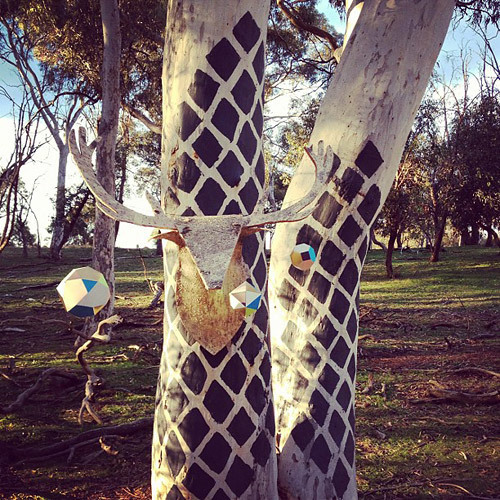 I recently was asked to Rethink the Christmas tree for
Real Living
magazine. This was one of the ideas I had. I do love the power of paint and how easily it can transform a surface.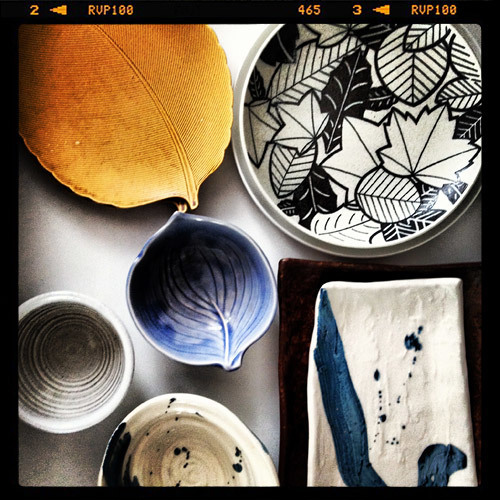 Every morning I open my third drawer to get a plate or bowl for my breakfast. I adore Japanese ceramics. I love the imperfection, tactility and muted tones. I didn't realise until I took this picture how my need to connect to nature in the city has even transpired to the choice of plates and bowls I have been adding to my collection.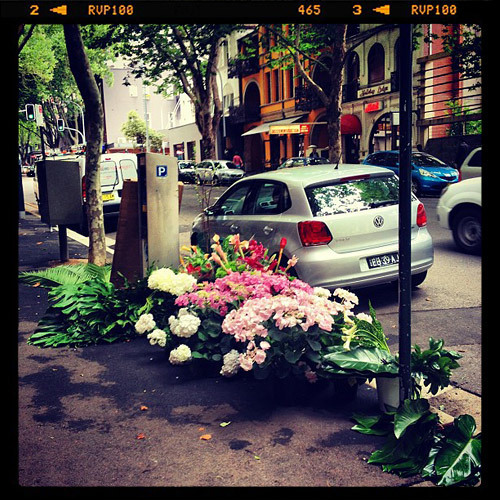 I always love visiting
Grandiflora
and it's especially wonderful when they are overflowing out of their shop and onto the pavement. I call this flower bombing.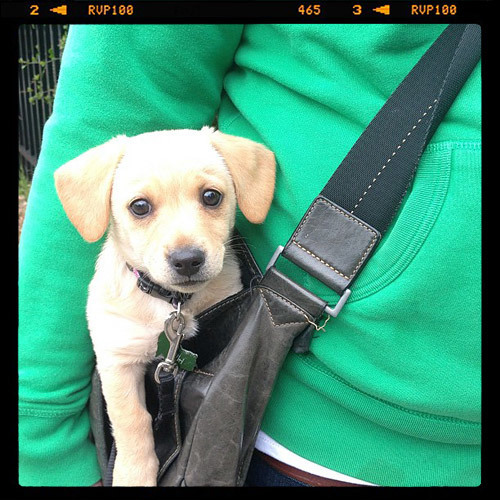 My gorgeous puppy Hiro has completely changed my life. It doesn't matter how busy things are every morning and evening my husband and I take her for a walk. Anyone who lives in a busy, crowded city and who does not have children I will preach to you that you should get a dog. I have met so many local people who live in my neighbourhood by walking my puppy in my local park . Hiro has made my husband and I spend quality time together, make friends and exercise outdoors.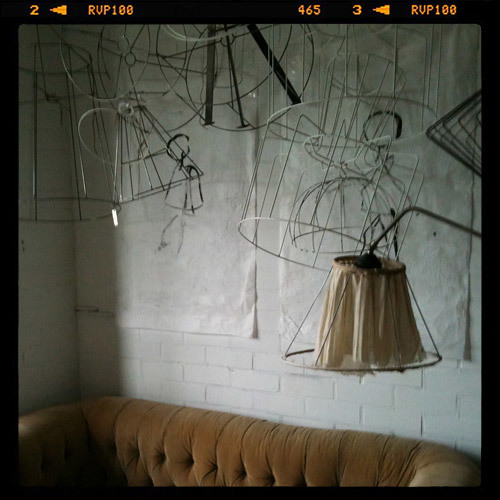 It's little discoveries like this home I found for my book in a little village 2 hours from Amsterdam that makes the hard work so worth it. This old chesterfield upholstered in brown corduroy and the collection of light frames bundled together is as enjoyable for me as walking into the Tate, London. You will find this home featured all throughout the book but you can read about the wonderful owner in the chapter Living With Nature.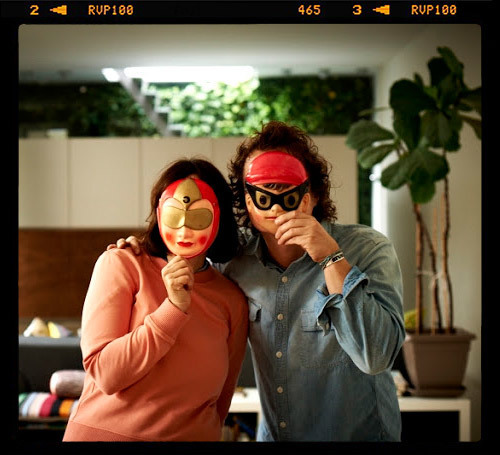 Mikkel and I kept finding really cool masks in the owners homes whilst we were shooting Rethink: The Way You Live. While the owners weren't looking we would sneak in a quick shot.
Visit Amanda at her website Snoop Global and follow her on twitter @amanda_talbot and on Instagram @amanda_talbot1