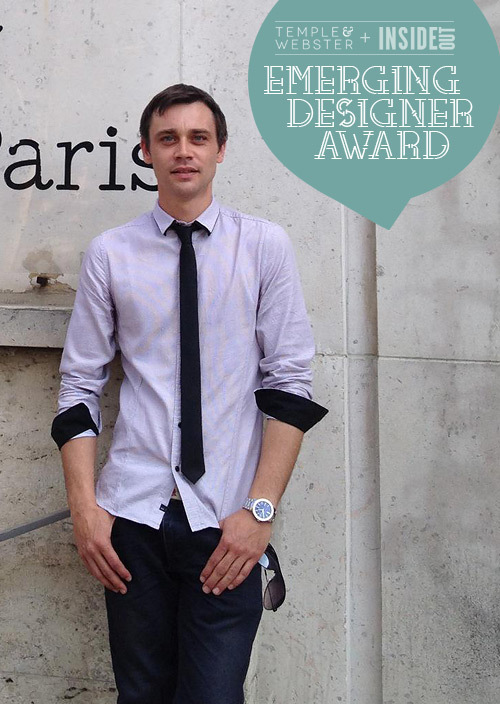 Verity Magdalino introduces us to the third nominee for the Temple & Webster and Inside Out Emerging Designer Award, Melbourne-based designer Tate Anson. Read Lee Tran Lam's interview with Tate for Inside Out over on their blog, Homelife.
Who?
Tate Anson is a recent graduate from Melbourne's RMIT. His final year projects, the Solaris clock and Tryst stool have already received international acclaim, being featured in the Museum of Modern Art in Paris, the Milan furniture fair, and as part of
Common Wealth
, an exhibition of Australian designers at this year's London Design Festival.
Why we love him:
Genuine innovation and beautiful, beautiful products. Need we say more?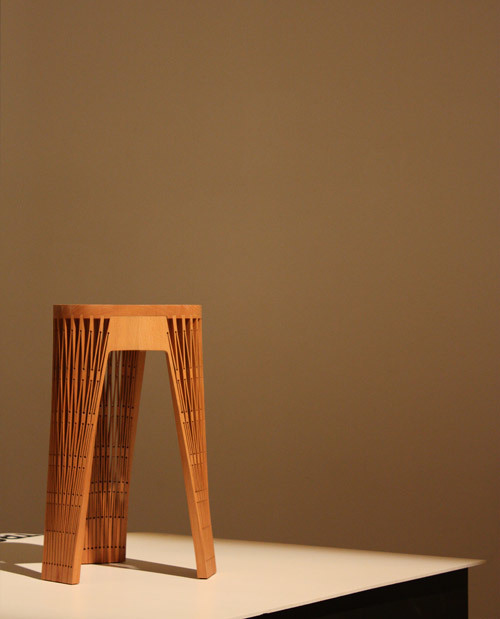 How would you describe your approach to design?
I start with exploring materials and processes to see how far I can push them and generally this leads to a number of ideas.
Where did your love for design come from?
My parents. Mum's always been very creative. She did silversmithing and upholstery. Dad's the traditional tinkerer, always repairing things. The combination of creativity and a more mechanical, hands-on approach made industrial design very appealing.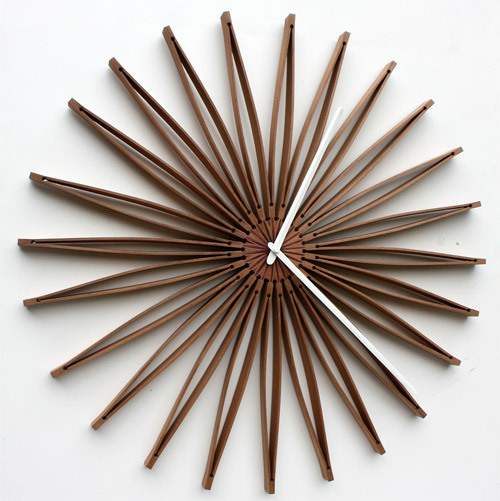 What inspired you to create Solaris?
Both the Solaris clock (above) and Tryst stool
(top)
are my final year university projects. It's when you get free reign and I wanted to study material manipulation combining traditional bespoke techniques with modern technology.
I've got a great love for timber. I use European beech. One of my favourite pieces of furniture is Thonet's bentwood chair from the 1850s. He pioneered steam bending using European beech so he's done the hard work for me. It makes sense to use the same species of timber.
For Solaris I started doing basic grid sketches to perfect the technique. I used a square piece of A4 sized timber and steam bent it so the outside edges came together in one join.
Both Solaris and Tryst are made with a water jet cutter. It wasn't a technology that was used with timber and when I first tried to outsource the process the manufacturers I approached said it couldn't be done. When people tell me things can't be done I'll try it anyway.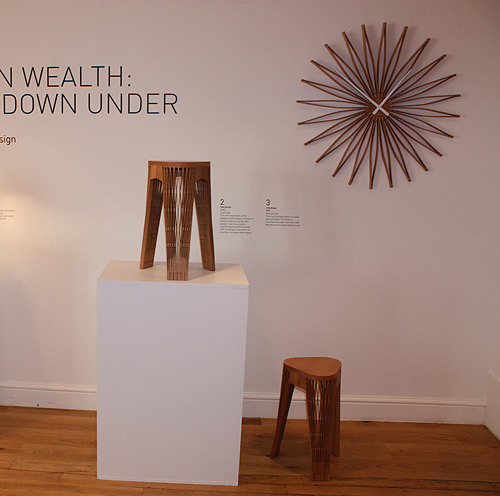 What are you looking at now for inspiration?
Materials drive me. Timber is my first love but at the moment I'm experimenting with Corian.
I mainly become aware of emerging technologies and materials from attending design exhibitions such as the London Design Festival, Milan iSalone and Grand Designs Live, and discussing what is being used and developed with people from within and outside of the design industry.
I'm a member of
Colourways
trend forecasting and the
Design Institute of Australia
and from the many events they have you get to hear about what is being developed nationally and internationally.
Primarily my inspiration comes from looking back at traditional techniques and materials and experimenting with new technologies to produce outcomes that were previously unachievable.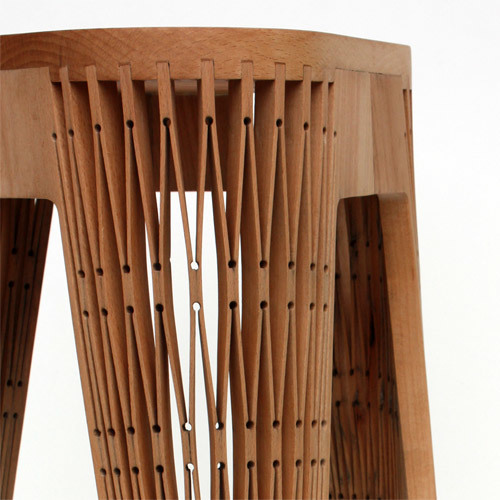 What are you currently working on?
A lighting range using the stretch timber technique, which will incorporate floor lamps and hanging lamps.
I've got a workshop where I produce prototypes myself before going out and convincing people to give something new a shot, which is the hardest part. But it's an Australian attitude to give something a go.
I get as much done locally as I can. I believe in Australian manufacturing, my parents are in manufacturing. I can monitor the quality more easily. Things should last forever or be able to be re-used, recycled or re-purposed. Sustainability should be a fundamental element to what designers do now.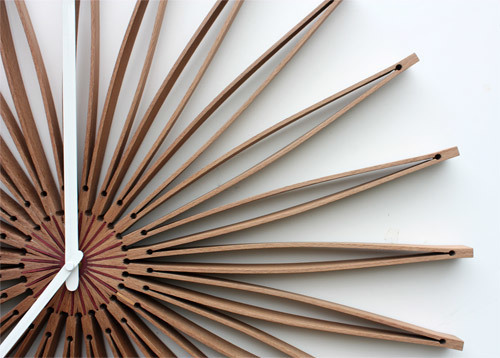 What's your proudest career achievement so far?
The year's been incredible. I've just exhibited in London at the Design Festival and the Tryst stool was in the Paris Museum of Modern Art.
My proudest achievement would have to be when I went to Milan in April. Prior to studying industrial design I read an article on the Melbourne Movement and I set my goal to study under Kjell Grant (the founder). To be selected by him to go to Milan was very rewarding.
What would be your dream project?
It's been an amazing year so there's nothing I can think of right now, short of having endless resources.
If you had one design or styling tip what would it be?
If you keep things simple then everything works.
Images courtesy of Tate Anson.We're profiling local up-and-coming talent all summer, along with Inside Out magazine's blog, Homelife. After you've met each of the designers and seen their work, you'll have a chance to vote for your favourite. Your votes will narrow the choice down to three finalists, then our expert panel, including Temple & Webster Editorial Director Karen McCartney, Inside Out Editor Claire Bradley and Louise Olsen, co-founder and designer at Dinosaur Designs, will choose the winner of our Emerging Designer Award just in time for Australia Day. The winner will receive $5000 from Temple & Webster, and will also be featured in Inside Out magazine and across the home & interiors media. So far we've featured Tamara Maynes and Kate Stokes.