With winter almost here and international travel off the cards for a while, we thought we'd do a bit of armchair travel to some hot, exciting and balmy destinations. Here, we share three overseas holiday retreats we're lusting after, and show you how to recreate their polished interiors and exotic surrounds in your own home.
Balinese Beach House
Mandala The Bay, Nusa Lembongan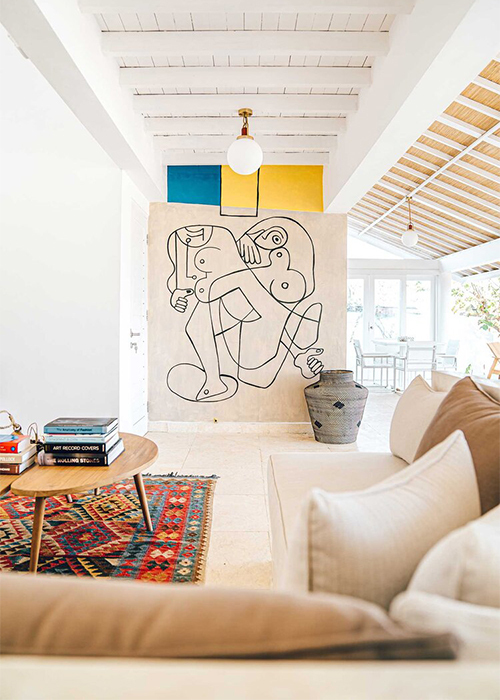 Image by
Hennessytrill Photography via Bali Interiors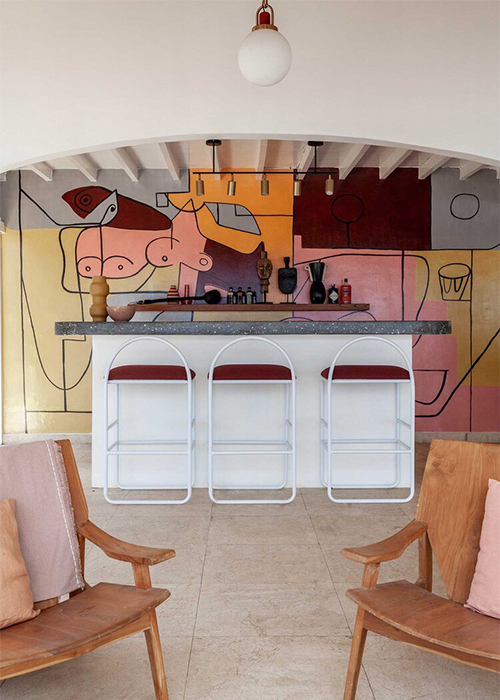 Image by Hennessytrill Photography via Bali Interiors
Forget Bali; now it's about the three smaller islands off the mainland's east coast which promise "the Bali of 20 years ago". This luxury five-bedroom property which opened late last year on Nusa Lembongan offers its guests the perks of a five-star hotel with the privacy and personality of a private home. Perched on a cliff with spectacular views of the ocean, rocky coves and pristine white sands,
Mandala The Bay
features Balinese architecture with modern minimalist interiors. Think traditional teak structures with terrazzo, timber, concrete and brass finishes. Contemporary artwork is dotted all over the property including a vibrant line art mural in the kitchen with bold burgundy, pink, yellow and grey blocks of colour. Here's our mood board for channeling the luxurious yet relaxed vibe of the Mandala into your home.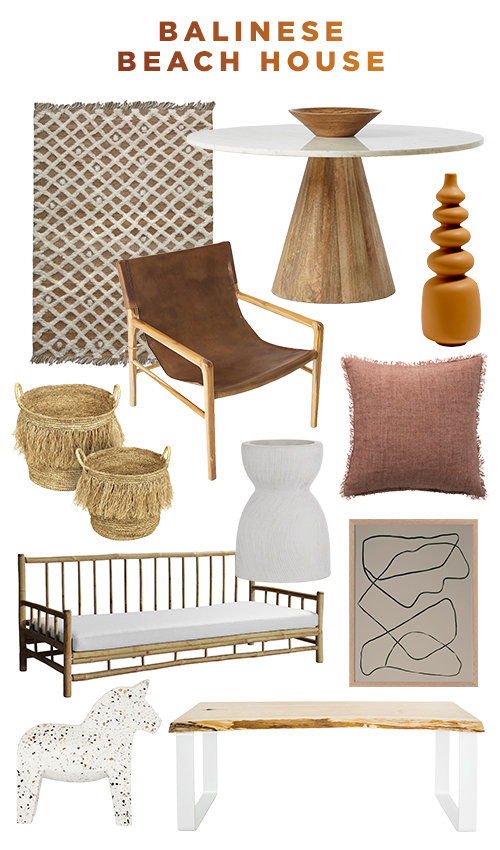 Shop our
Balinese Beach House mood board
now.
Arizona Retreat
Enchantment Resort, Sedona, Arizona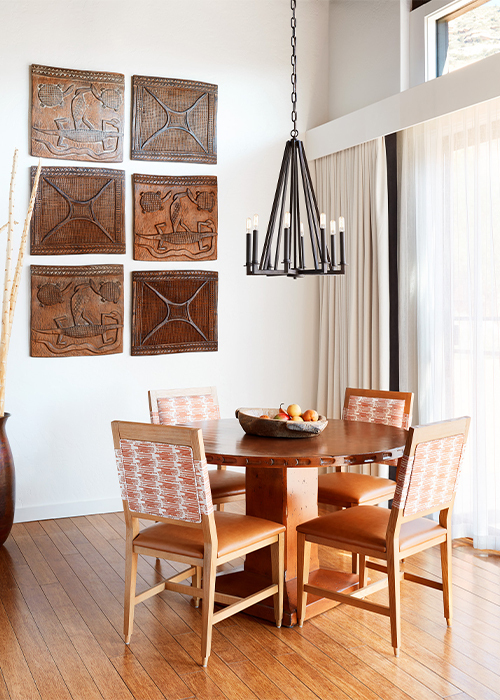 Image via Enchantment Resort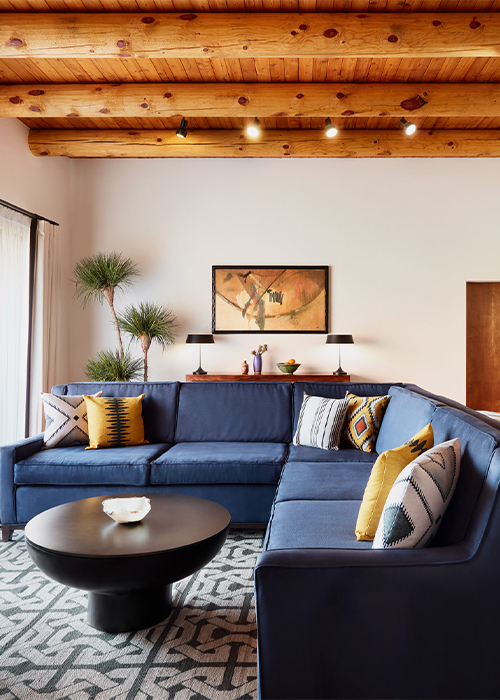 Image via Enchantment Resort
You might as well dream big now, so why not put an exciting far-flung destination like Arizona on your bucket list. While this southwestern state is mostly known for the Grand Canyon, the desert town of Sedona is also an attraction for its pine forests, vibrant arts community and glowing red-rock formations which are said to be even magical. Nestled in the geological wonderland of Boynton Canyon is the appropriately named
Enchantment Resort
. Inspired by Native American culture, the luxury property features mud brick casitas that have been designed to look like the ancient cliff dwellings found around the state, dressed up in Southwestern motifs and decor by local artists. Here's how to bring some of this rugged Southwestern swagger and earthy beauty into your own home.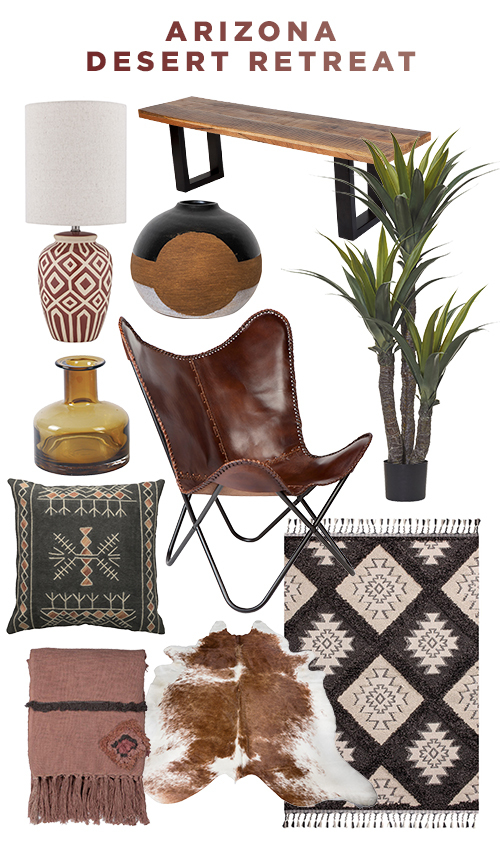 Shop our
Arizona Retreat mood board
now.
African Safari Lodge
​Singita Sasakwa Lodge, Tanzania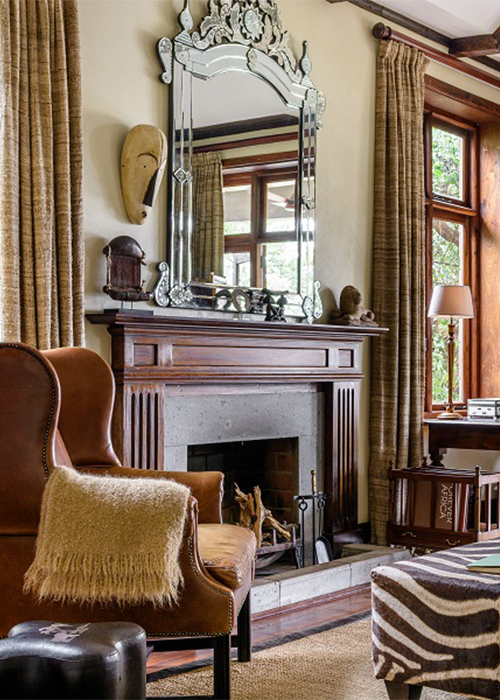 Image via Singita Sasakwa Lodge
Ah, Africa. We'll get there one day. In the meanwhile, you can always fantasise about catching glimpses of the Great Migration from this luxury safari lodge in northern Tanzania. Set within a 350,000-acre private reserve just north of Serengeti National Park,
Singita Sasakwa Lodge
from an award-winning ecotourism group has been built in the style of an Edwardian manor to evoke old-world elegance. Styled with a mixture of English-influenced decor such as glass chandeliers, leather wingback armchairs and floral upholstery, as well as local touches including African art, hide ottomans and decorative baskets, this property includes nine cottages each with its own infinity pool (sigh). Here's how to channel some safari vibes without resorting to clichés.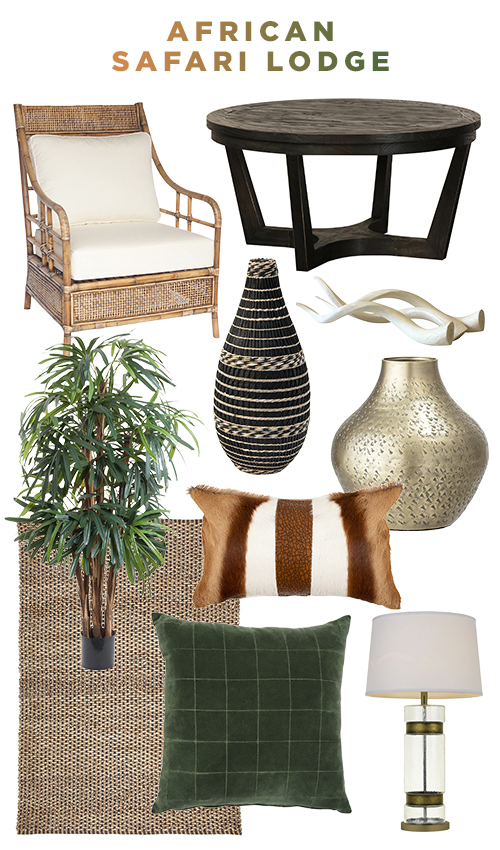 Shop our
African Safari Lodge mood board
now.