Not all of us can afford the services of
The Home Edit
like Gwyneth Paltrow or the more local Melbourne company
Tidee
who transformed the pantry of Instagrammer Bec Judd last year. With these quick tips, however, you, too, can easily give your pantry an extreme makeover. Here's how to create your own #pantryporn for some instant #pantrygoals.
Clear containers
Yes, it's not always ideal to decant all your food into separate clear
food containers and storage
, but your pantry will look so much less cluttered when you do. Clear airtight containers also keep your food fresher for longer, prevent pests, plus enable you to see stock levels. Use stickers, index cards or a label maker to label the storage. Make sure you choose the right size of containers for your space and the food that you're storing; there's no point in investing in beautiful
jars
if they're too tall for your shelves. Plus, don't forget to cut out any cooking instructions from the packaging that you may need.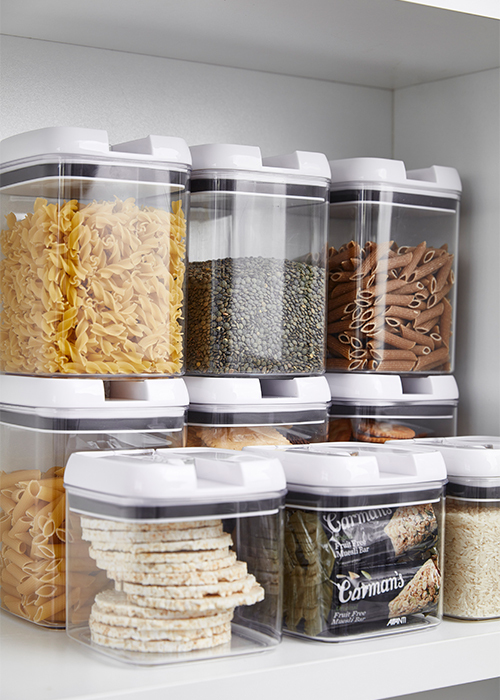 Mugs, bowls, trays & racks
Be smart and economical with what you already have. Take advantage of extra
mugs and teacups
,
bowls
or
kitchen trays
by relegating them to the pantry to hold utensils or produce. Also, consider magazine racks to store recipes and manuals for
cooking appliances
.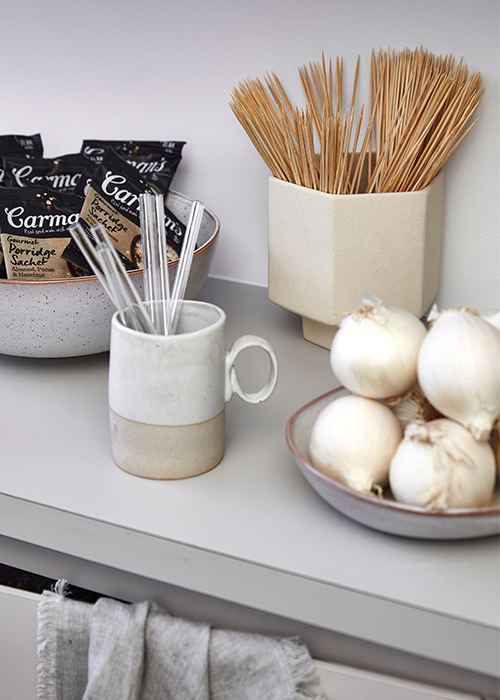 Storage boxes, baskets & crates
Jute
boxes and baskets
add a lovely organic look to pantries, but clear boxes are very practical for being able to see what you're looking for. If you don't like the look of plastic, go for
steel milk storage crates
, wire baskets or silver mesh bins, which are also better for ventilation of fresh produce such as onions and potatoes.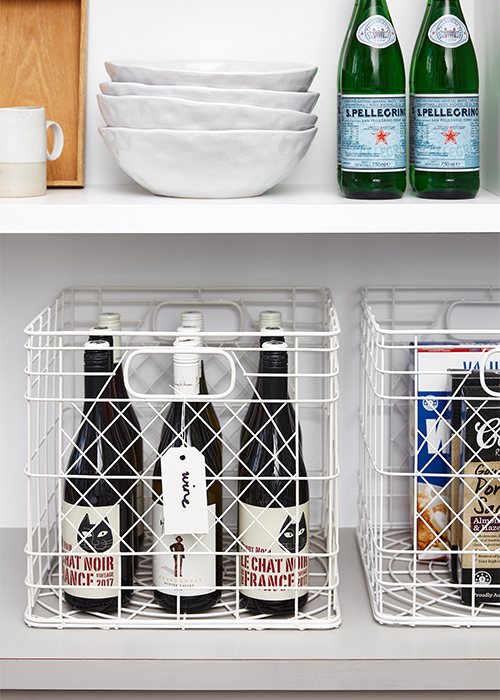 Like for like
When arranging items in your pantry, think of grouping foods in a way that's practical to you and your family. Perhaps group things based on your meal occasion (coffee, tea, cereals and spreads for a breakfast group); by food type (pasta, rice and couscous for a grain group); or by a dish that you regularly cook (crushed tomatoes, stock and spaghetti for a spag bol group).
Door storage
The inside of your pantry door is the perfect place for storing non-bulky items that you use daily; think spices, food wrapping, rubbish bags or cooking tools. All you need is an over-the-door storage solution or, alternatively, mount some spice racks or shallow
shelves
to the inside of your door.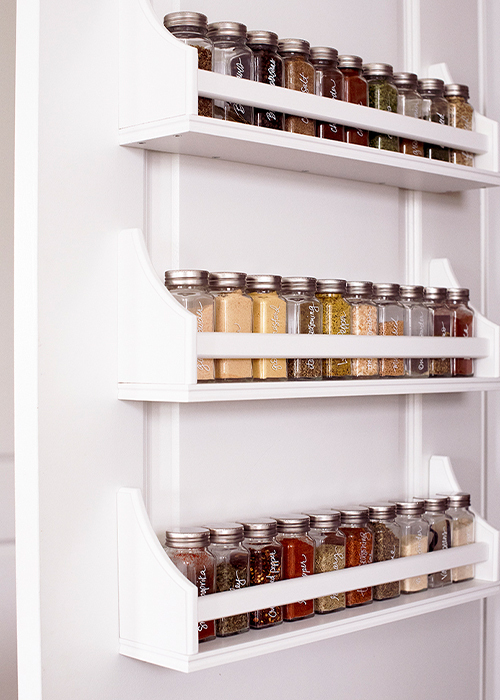 Image via Pen + Paper Flowers
Storage within storage
Make the most of your shelving with shelf inserts, under-shelf baskets and
tiered shelves
for optimum storage and visibility.
Lazy susans
and storage turntables are also handy to increase accessibility.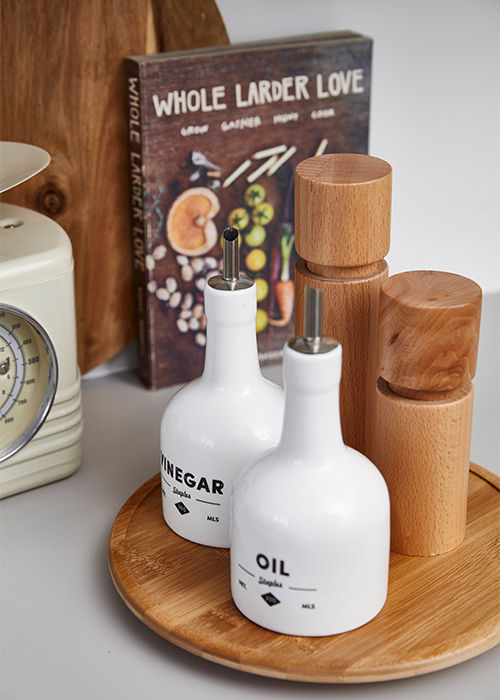 Kitchen trolleys
Don't have a separate pantry cupboard or running out of space? Consider a
kitchen trolley
or cart to store your goods.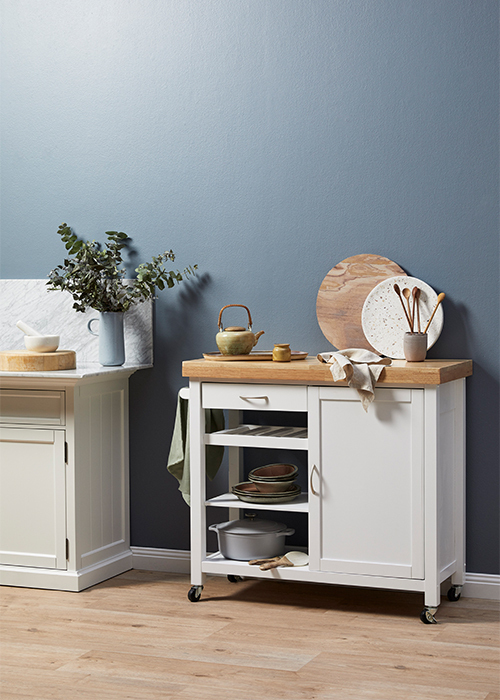 ​
Chalkboard paint
Paint your pantry door or part of the pantry wall with chalkboard paint to create a handy place to write your shopping list, as well as family reminders and cute messages.

"When it comes to making a pantry beautiful, uniformity is key, so where possible, ditch packaging and decant into clear canisters; use lazy susans for tricky corners; enlist boxes to corral condiments and snacks; and label everything so all household members can help to keep the pantry organised and tidy."