Stuck in a cooking rut? Bring some excitement to your midweek menu with these quick and easy recipes, complete with drinks and styling tips for the ultimate themed dinner night.
Italian dinner night
Eat
It can't get any simpler with a colourful
Italian-style antipasti plate
of mozzarella, cured meats, artichokes and olives. If you're looking to lift your antipasto game, try Jamie Oliver's shortcut
involtini
of rolled grilled eggplant, sundried tomato paste, prosciutto and mozzarella. Shop our
servingware
for the ultimate antipasto platter.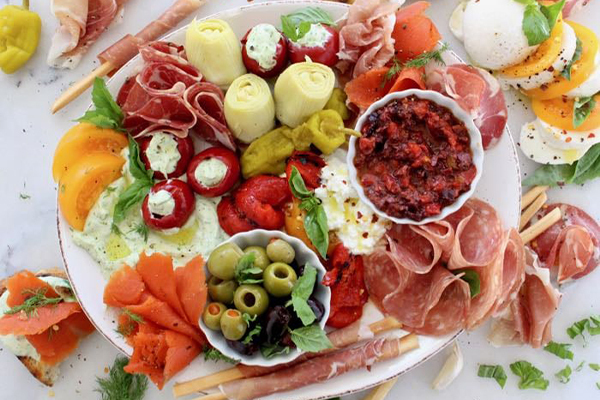 Image via Ciao Florentina
Get the kids in the kitchen to make homemade pasta. Versions just using egg yolks are extra rich and creamy, providing a perfect match for hearty ragus. Give it a go with this recipe for
mushroom ragu with egg yolk pappardelle
. Shop our
pasta makers
and get rolling.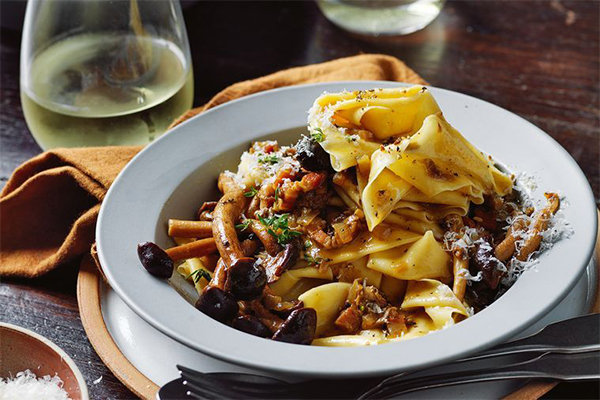 Image via delicious.com.au
If pizza's more your thing, try this
basic pizza dough
recipe and top with
classic Italian homemade toppings
from simple margherita to
quattro stagioni (four seasons pizza)
. Shop our
pizza pans
and
pizza ovens
to create your own pizzeria at home.
Drink
Pair your Italian dinner with a
Negroni Sbagliato
. Literally meaning the "mistaken Negroni", this version is a little less potent than the original concoction of gin, sweet vermouth and Campari. Legend has it that a bartender from Milan's Bar Basso reached for prosecco instead of gin when making a Negroni, creating this wonderful creation.
Style
Just like cushions on a sofa, antipasto food groups (meats, cheeses, condiments) work well in odd numbers. When assembling, start with the cheeses, placing them as far apart on your board or platter as possible. When it comes to the meats, drape the prosciutto like a ribbon and fan out the salami, then fill the gaps with olives, pickles and other condiments. For more tips, check out our blog post
How to create the perfect antipasto platter
.
Chinese dinner night
Eat
Steamed, boiled or pan-fried, who can resist a dumpling! Get a few extra pairs of hands and you'll get the job done faster. Alternatively, make them on the weekend, then freeze them in batches. This recipe for
Chinese pork dumplings
covers the full process from cooking styles (including how to make a crispy dumpling skirt) to homemade dumpling wrappers for the really enthusiastic.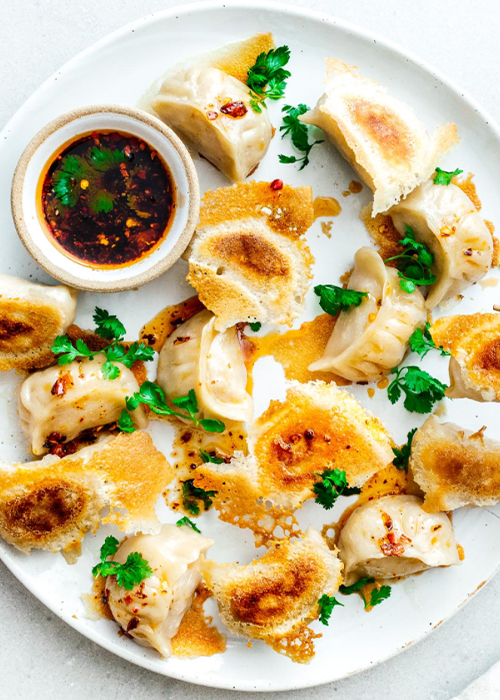 Image via I am a Food Blog
It isn't a Chinese banquet without
Cantonese steamed fish
. With its simple dressing of soy, spring onion, ginger and coriander, this one can be whipped up in next to no time. Shop our
steamers
now.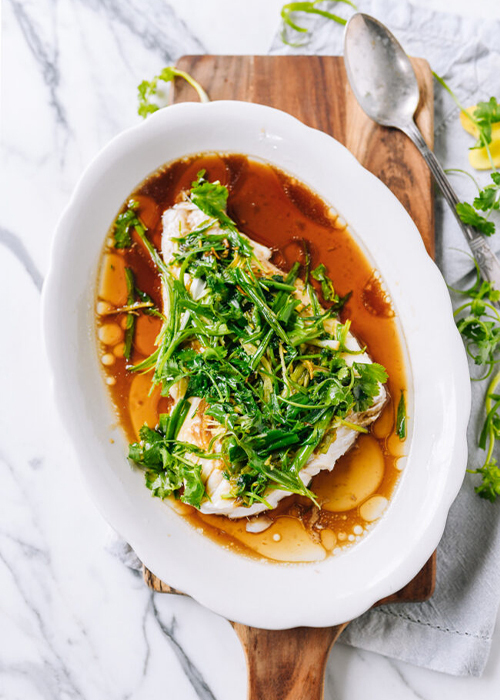 Image via The Woks of Life
To contrast the subtle flavours of the fish, add some heat with Neil Perry's
kung pao chicken
. For more of our favourite stir-fries, also check out
25 of the best chicken stir-fries
and
10 of Adam Liaw's speedy stir-fries.
Shop our
woks
and get frying.
Drink
Channel your favourite modern Asian restaurant with a
lychee martini
. You can buy lychee liqueur from major bottle shops or you can make your own
homemade lychee liqueur or lychee syrup
. Alternatively, try
Jamie Oliver's lychee martini
recipe which calls for canned lychees, vodka and vermouth.
Style
Stick to Chinese table setting tradition and ensure everyone has their own
sauce dish or condiment bowl
so they can add seasonings of soy, vinegar and chilli as they wish.
French dinner night
Eat
Start your French dinner with
moules marini
ère
served with crusty baguette to mop up that delicious creamy mussel and white wine sauce.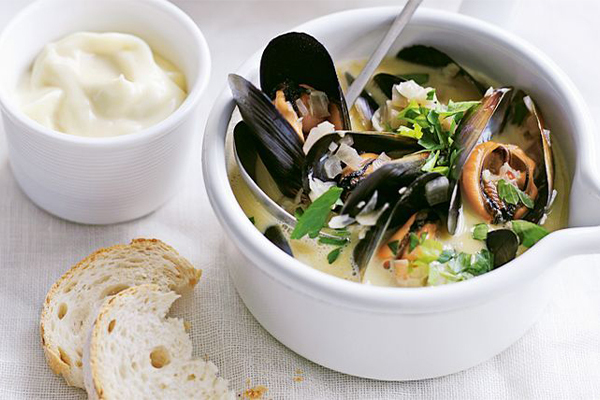 Image via taste.com.au
Instead of coq au vin or beef bourguignon which can take half a day to prepare, cook
chicken chasseur
or hunter's style chicken for a quicker and easier main course. The cognac and tarragon are really what make this dish, so don't leave out these essential ingredients. Shop our
casseroles and Dutch ovens
now for your French soirée.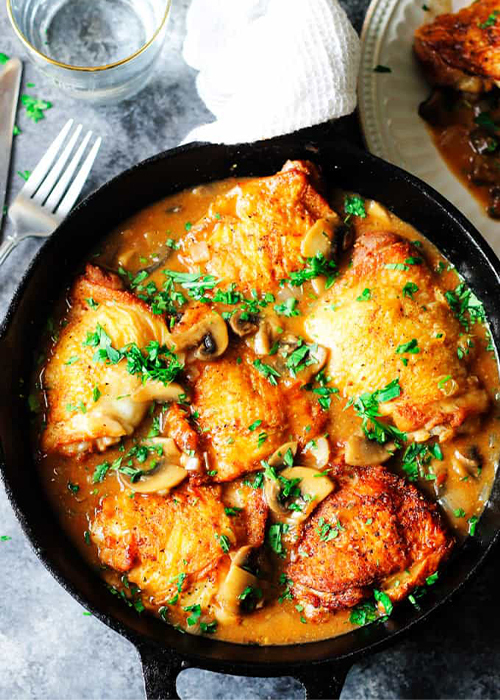 Image via Eating European
Drink
Go all out with matching drinks for each course. Start the evening with a
French 75 cocktail
, a concoction of gin, lemon juice and Champagne, then move on to a crisp zingy white wine such as a riesling for the mussels. End the evening with a light-bodied merlot which will be a great match for the earthy chicken dish.
Style
Make it a relaxed and rustic affair with a linen
tablecloth
(it doesn't matter if it's wrinkled), mismatched
dinner plates
and
glasses
, a
butter dish
and a little bowl of sea salt. Don't forget the
candles
too.