We all go a bit overboard when it comes to our pets, but just like the Ancient Egyptians, we've been known to give our cats a little extra attention. In honour of International Cat Day, the T&W team share what products their feline friends are loving (whether it's meant for them or not), and what makes their cats so unique.
Asher & Rosie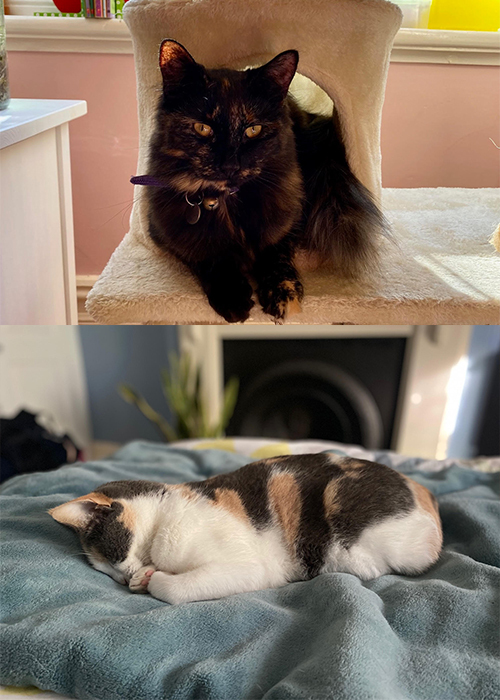 Proud parent:
Billie, People & Culture Consultant
Fave product:
Rosie & Asher love watching the world go by from the top of the
cat tree
but prefer to use my couch as their scratching post.
Party tricks:
They are both absolute greedy guts and Asher loves a bit of a splash - we often find her sitting in the laundry sink under the dripping tap.
Basey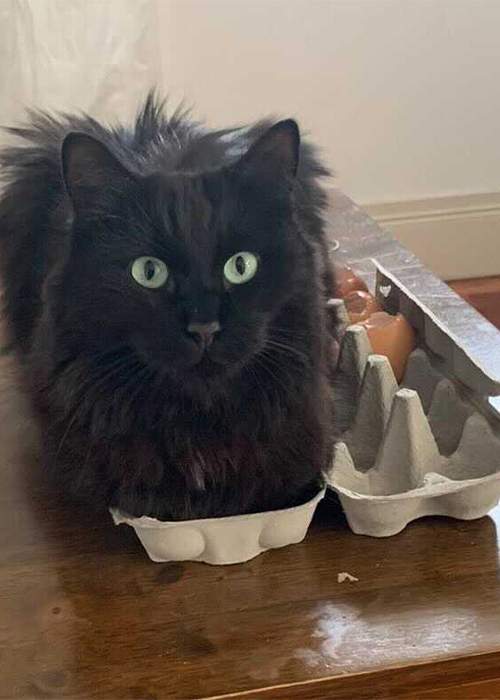 Proud parent:
Kat, Campaign Manager
Fave product:
He loves to scratch up the
sofa
when he's not falling asleep on his favourite
Pom Pom Knitted Cotton Throw
.
​Party trick:
When he's not waiting for his eggs to hatch, he's an expert at ambushing our dog and chasing her around the garden. Luckily she doesn't mind and pays him back by licking him on the head at any opportunity.
Gin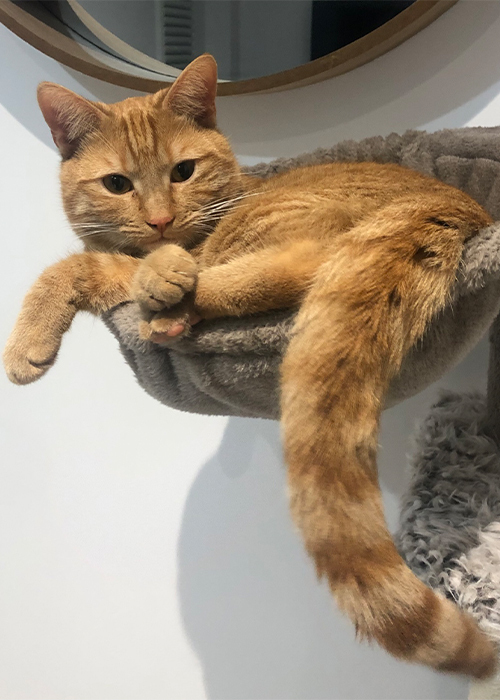 Proud parent:
Danni, UI Designer
Fave product:
He's been favouring his
Hooded Pet Pad
at the moment, which keeps him comfy and warm on winter nights.
​Party trick:
His hobbies include catching flies and fitting into any box possible!
Ida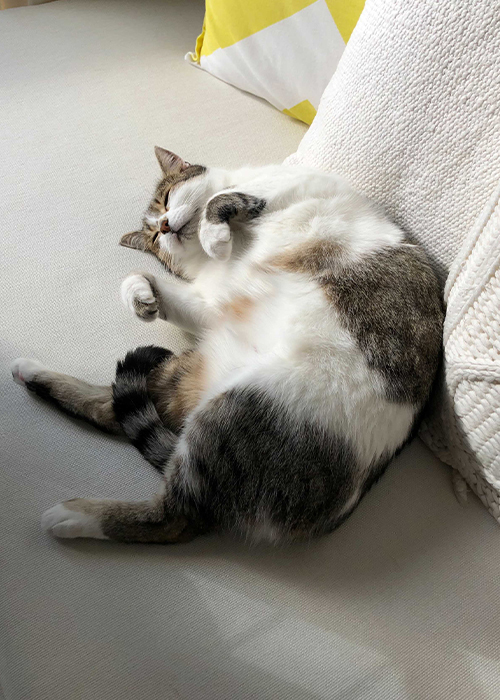 Proud parent:
Adam, Co-founder and Chief Experience Officer
Fave product:
She loves using our
Natural Jute Round Rug
as a scratching mat!
​Party trick:
For a rescue cat that lived roughly six years on the streets, she couldn't be worse at hunting. We expect some kind souls took pity on her as she is very gorgeous and loving. Plus, her eyeliner game is strong!
Muchacha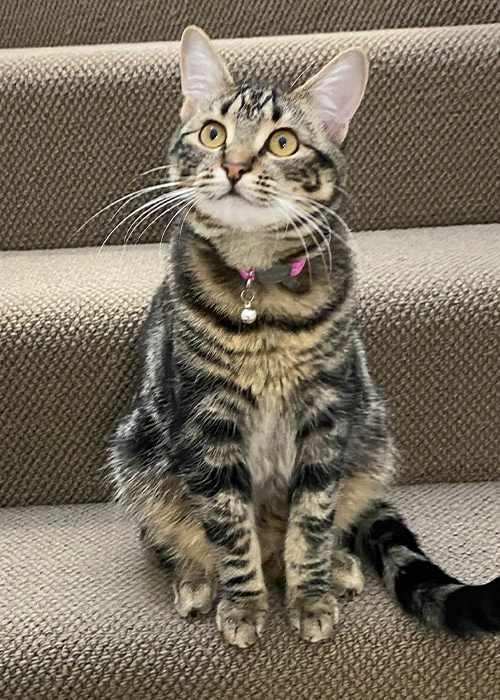 Proud parent:
Sam, Head of Learning & Capability
Fave product:
Her favourite is my new
Mia 2 Seater Velvet Sofa
, but she's also claimed the
Austin beanbag
and will not move for anyone.
​Party trick:
Muchacha has many party tricks, none of which are good - climbing up my curtains, hanging from the screen door, chewing tissues from the tissue box, chewing through plastic wet wipes and using my new sofa as a couture scratching post.
Sesame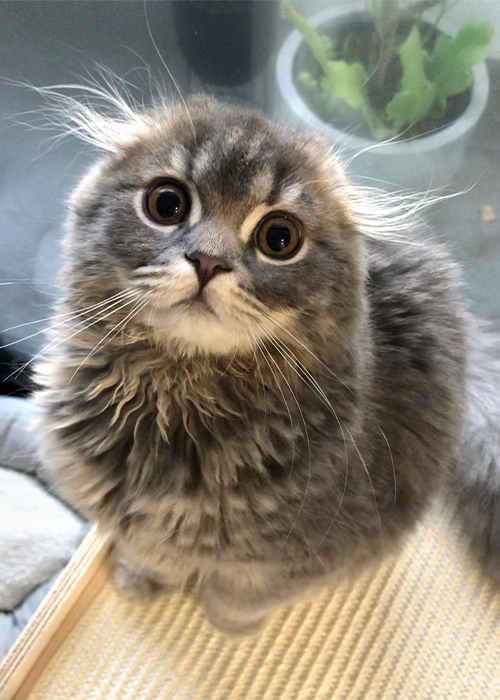 Proud parent:
Cat, Head of Design
Fave product:
As many cat beds as he has, his favourite place to sleep is stretched out on the cosy pile of the
Zaria Rug
.
​
Party trick:
Whoever said you can't train a cat hasn't been through a covid lockdown. We've taught Sesame how to high-five, stand up, shake hands, and manoeuvre obstacles like jumping over our legs. Next up: sitting on our shoulders like a furry parrot.
Simba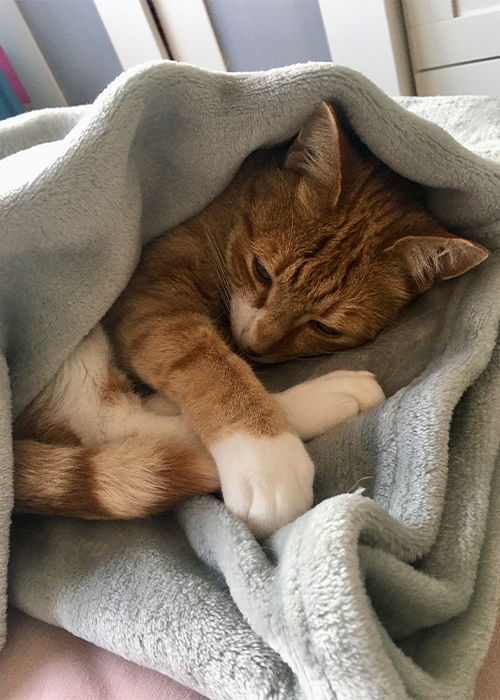 Proud parent:
Ane, Compliance Officer
Fave product:
He loves to snuggle into and bury himself beneath his
Microfibre Blanket
during the cool winter days for long siesta naps.
​
Party trick:
Hiding like a ninja and not responding to his name so I'm often left in a panic wondering if he's disappeared into thin air.
Cleo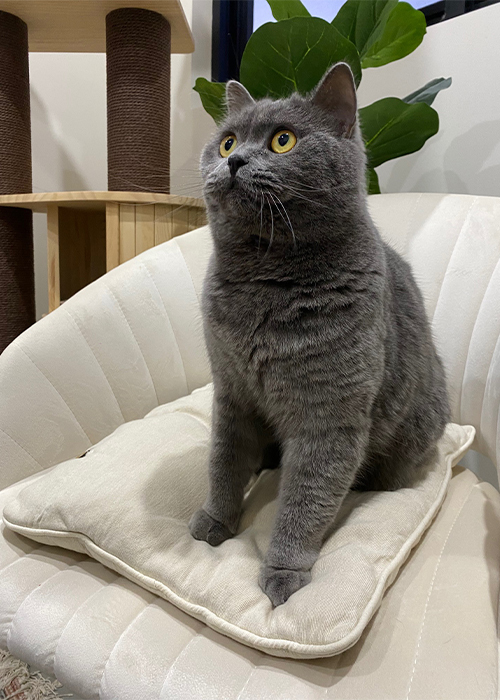 Proud parent:
Jacqueline, Customer Care Consultant
Fave product:
You'll find her on the
Gatsby Velvet Home Office Chair
whenever I'm not sitting on it, it's become her treat station.
Party trick:
She's a serious gal most of the time but she can do three tricks really well ... for snacks only! She knows how to give out hi-fives, paw shakes and will hop/jump on command.