The winter chill has officially departed so we're looking forward to enjoying outdoor spaces again and soaking up some sun. Outdoor spaces have become more valuable than ever during the pandemic given that we know being outside and enjoying nature is scientifically proven to be good for mental health. Our T&W experts in outdoor furniture, Carmen Cerda and Jenny Driscoll, share what trends are coming up on their radars.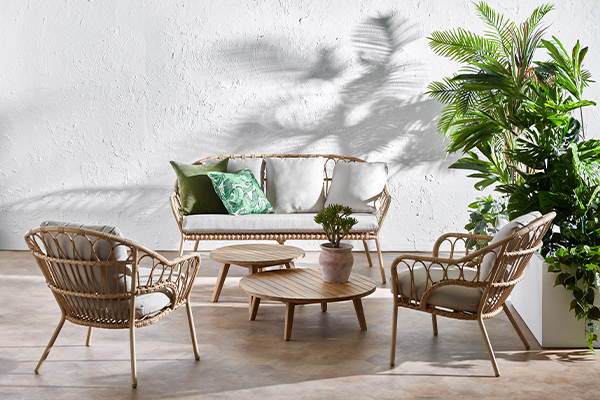 .
Nature-inspired
With so much time being spent indoors, there's an understandable yearning for a return to nature.
Outdoor furniture
and
decor
are blending into the natural environment seamlessly, with furnishings made from wood,
rattan
, wool, jute, sisal and hemp creating rustic retreats that bring warmth and security. Colour palettes of whites, beiges and greys are also moving outdoors, bringing with them a sense of calm, and visual interest is captured through varying textures and finishes such as concrete and terrazzo. Large grouped
planters
with varying plant species and heights are at the forefront of this trend.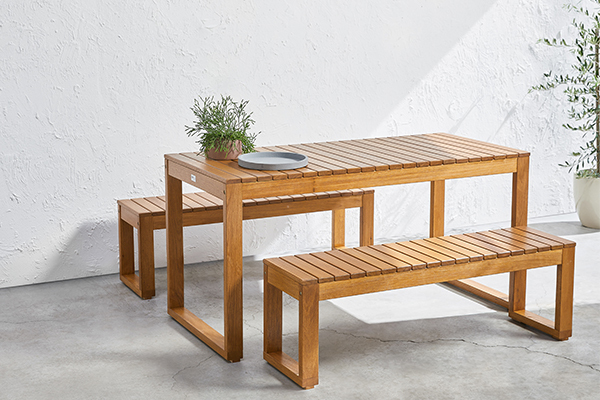 .
Sustainability
There is an increasing focus on sustainable timber furniture as people further consider their environmental impacts. People are looking for confirmation that their timber products are ethically sourced and made through FSC accreditation and compliance with Responsible Wood, as well as opting for items made from other sustainable and recycled materials.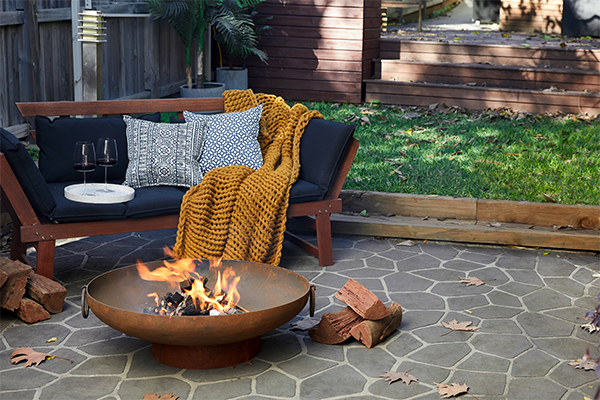 .
Year-round use
To get the most out of their outdoor spaces, people are planning their
outdoor lighting
and
heating
(especially
firepits
) more strategically so that people can stay longer outside at night and use their outdoor space throughout the year. Fire pits are maintaining their popularity as they replicate the camping experience within the comforts of people's backyards while providing ample light. There's also something to be said about the primal allure of staring into an open flame.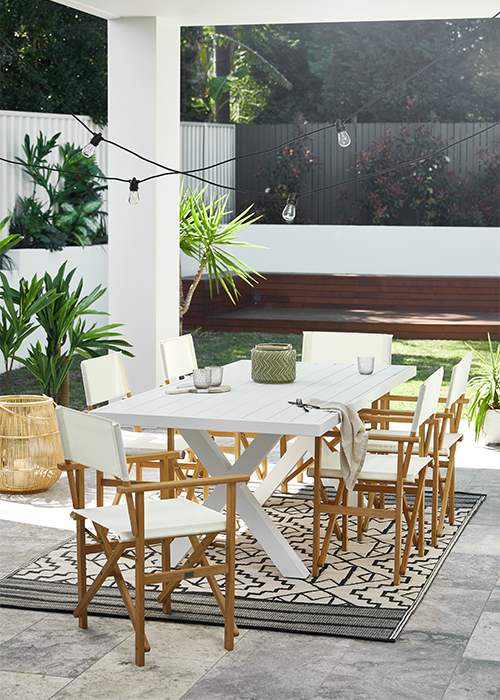 .
Zoning
Rather than being thought of as one outdoor space, outdoor areas are being divided into zones with individual functions, such as dining, lounging, cooking, exercising, playing. Each zone is being furnished accordingly to make the most of every square foot, whether it be an
outdoor rug
and
dining set
to section off an eating area or a
lounge
set for reading and relaxing.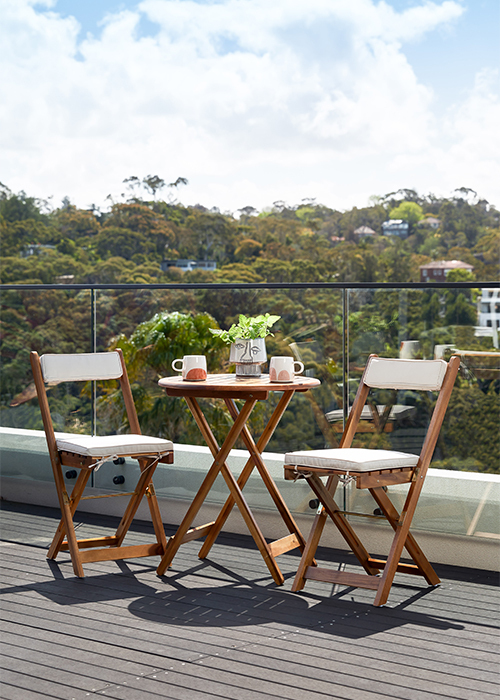 .
Adaptability
Small-space, flexible and multipurpose outdoor furniture and accessories are a high priority for apartment dwellers and people in smaller homes to help them maximise the potential of their outdoor areas. In addition to socialising, relaxing and playing outside, we are also working, exercising and meditating and are looking for items that enable us to use these spaces to their full extent. Modular seating,
adjustable daybeds
, extendable
tables
and foldable furniture all help people adapt their outdoor furniture to suit their needs and spaces, and are especially helpful for more compact outdoor spaces like
balconies
.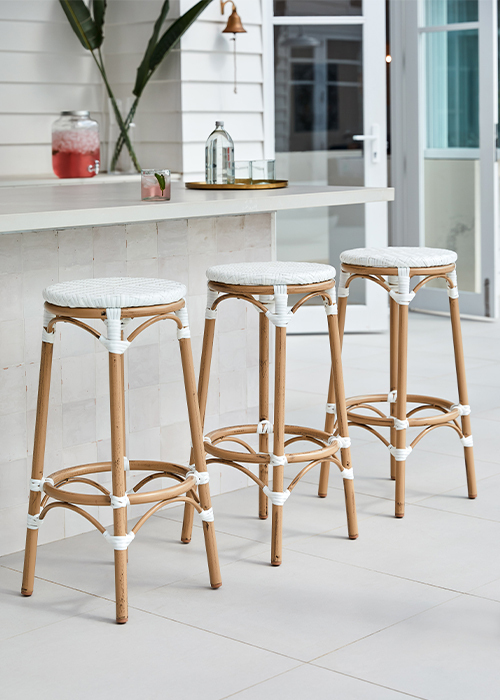 .
Staycation vibe
Creating spaces that feel like a trip away from home has seen a big upwards trend since travel bans and lockdowns have stopped individuals from being able to escape or visit their favourite bars and restaurants. Staycation vibes are coming to life in spa-style fixtures, resort-style furniture,
cocktail bar set-ups
and sophisticated decor schemes to transform outdoor spaces into exotic retreats.