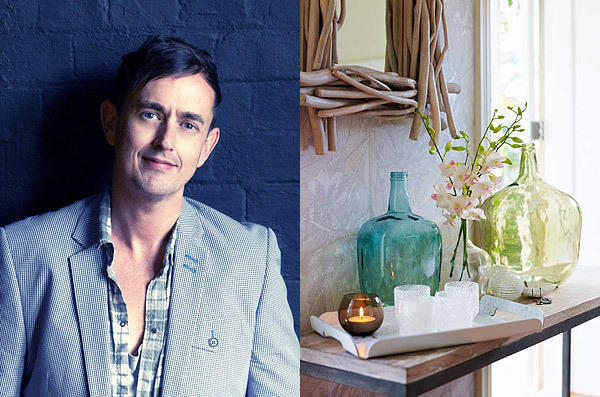 British-born Paul Joseph Hopper has decorated his way from the UK seaside town of Brighton all the way to Sydney, with several years establishing his local credentials styling for Australian House & Garden magazine. You might remember our earlier post about him here - he styled the beautiful harbourside home which serves as the home page image for Temple & Webster. As well as freelance styling, he is also the co-owner of Terrace Outdoor Living, a lovely boutique specialising in furniture & decor for outdoor spaces, including a great line in custom-made cushions and a styling service. Here he shares a colourful Sydney week...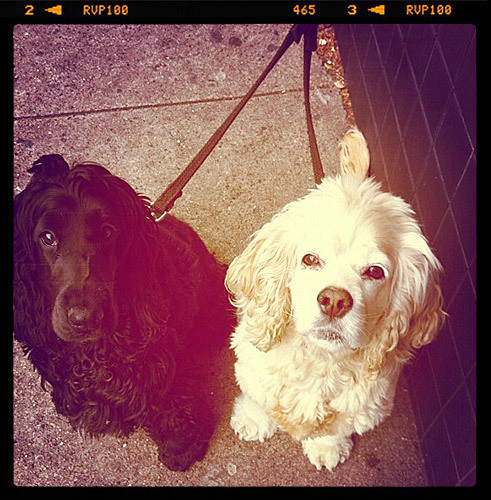 I have a busy week of planning and shooting, but first things first - I walk my dogs Herbie (left) and Bertie (the blonde) in Centennial Park.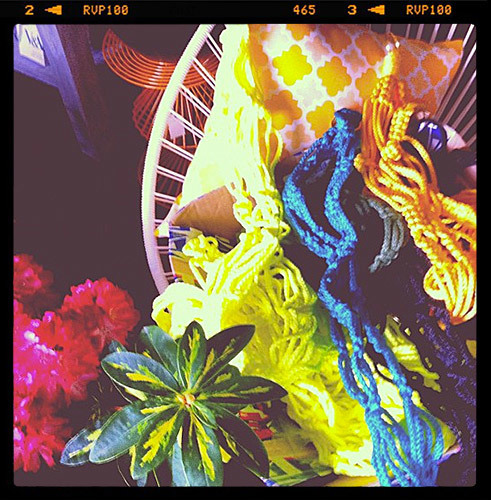 Unpacking the latest shop delivery straight from the U.S - colourful macramé plant hangers. I love a bit of colour - you can also see our yellow cushion in Warwick outdoor fabric on the Acapulco chair.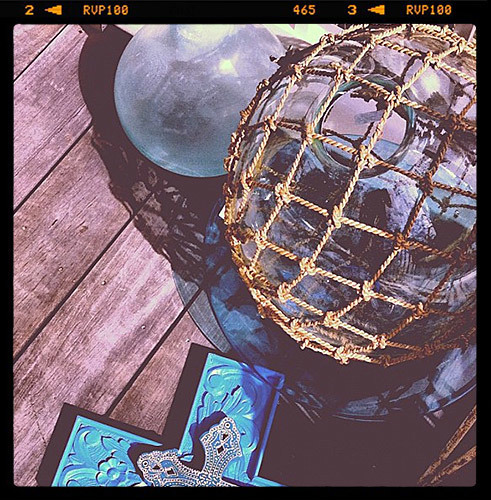 This week I was on a shoot for the Australian House & Garden Christmas decorating story (out soon, I think). Sneak peek of a few props, taken on the verandah of the house we're shooting at in Mosman.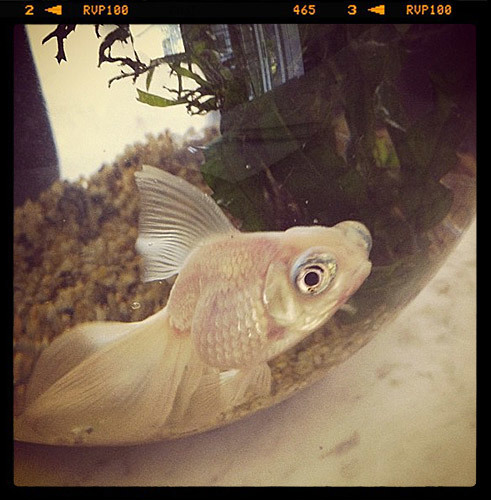 This little guy was on location at the House & Garden shoot. Sadly he didn't make it into the story, but was an interested spectator.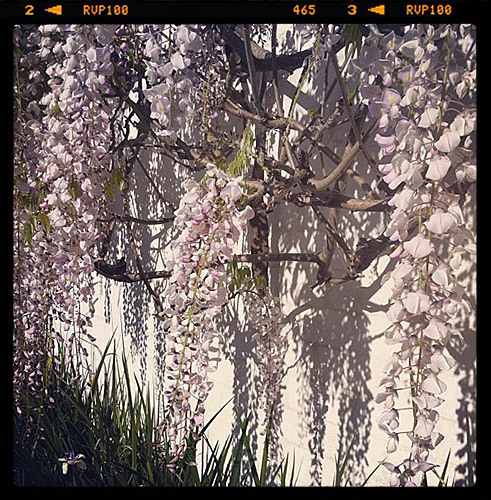 Spotted this white wisteria on a white wall while walking Herbie and Bertie - I thought it made an interesting change from the norm.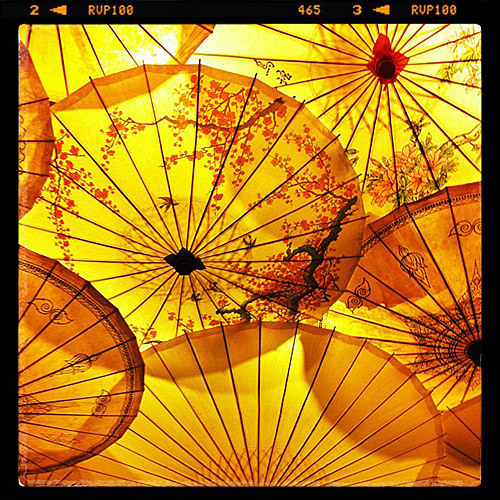 I put my neck out on the shoot, so went to get a massage. It was just a little hole in the wall place, but had these amazing yellow paper parasols covering the ceiling. Couldn't recommend the massage though - I had to go to the chiropractor afterwards!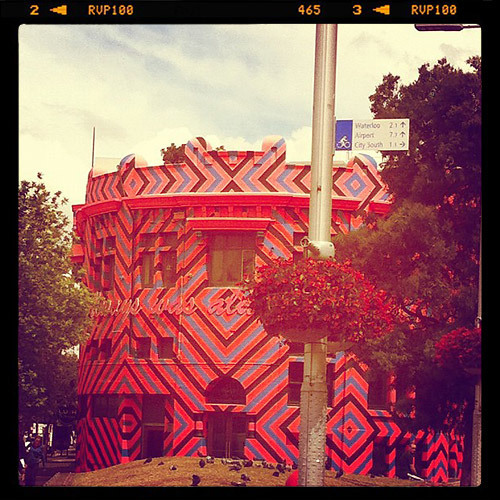 A very on-trend building just near Taylor Square - I love a bit of chevron. It's a bit mysterious though - despite all this bold colour on the outside, there's nothing inside. Intriguing . . .
Top image credits: Portrait (left) by Nicky Ryan. Vignette (right): Australian House & Garden.
Follow Paul on Instagram @pjhop