From decorating the house to preparing for guests, Christmas is always a busy time. This year, help is at hand! We've put together four go-to checklists to help you on your way to feeling relaxed and organised this Christmas. First up is turning your home into a Christmas wonderland that's a sanctuary for visitors. Just click on the links, or the lists themselves to see printable versions you can keep – and stay tuned for our next checklist post, all about planning the perfect party.
Decorate the house
From the wreath on the front door, right through to the stockings on the mantle,
download our checklist for decorating the house
or click below for a printable version.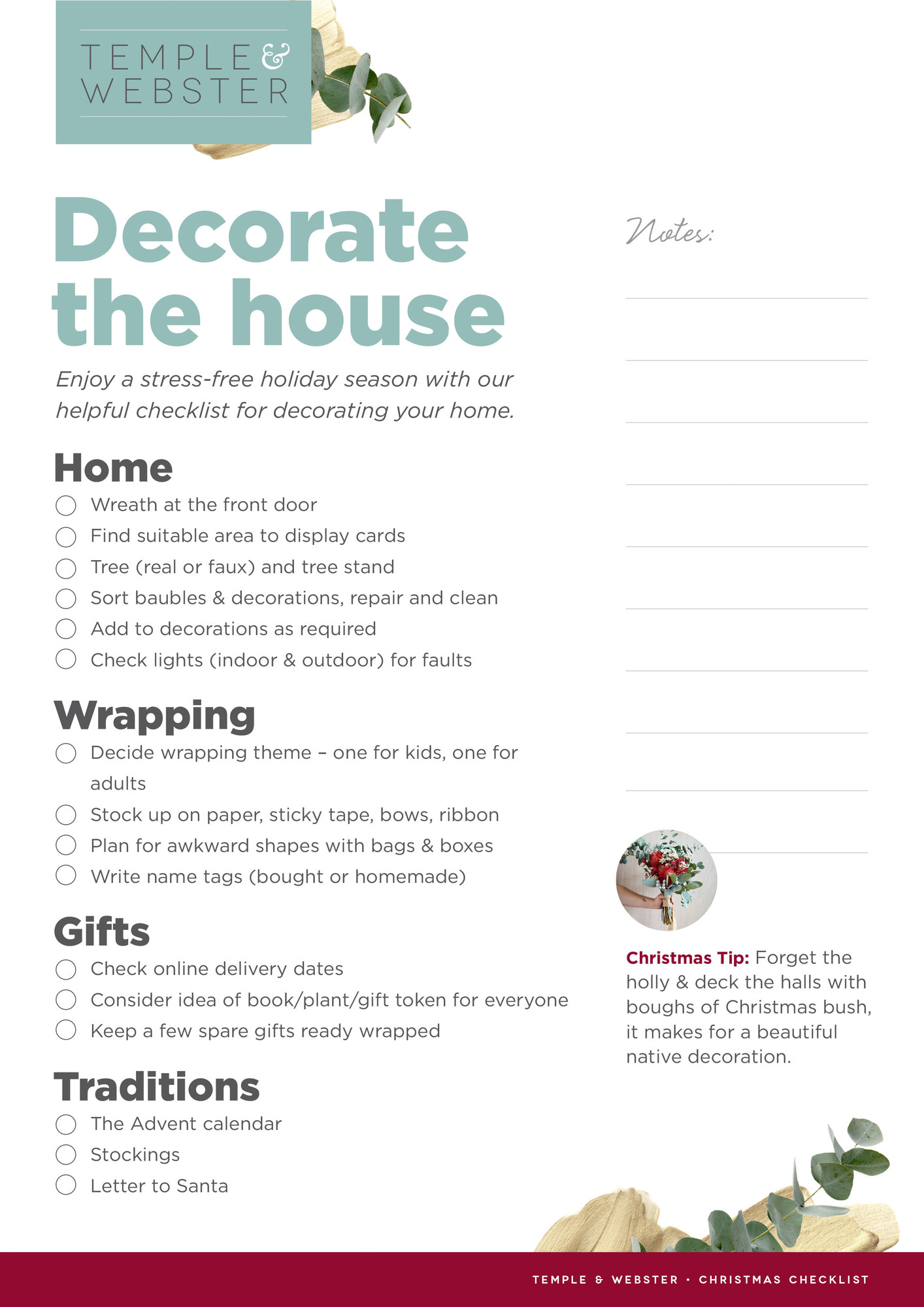 Prepare for guests
It's the little things that will make your guests feel right at home this Christmas. Our handy checklist covers everything from fresh towels to fresh flowers.
Download our guest checklist here
or click below for a printable version.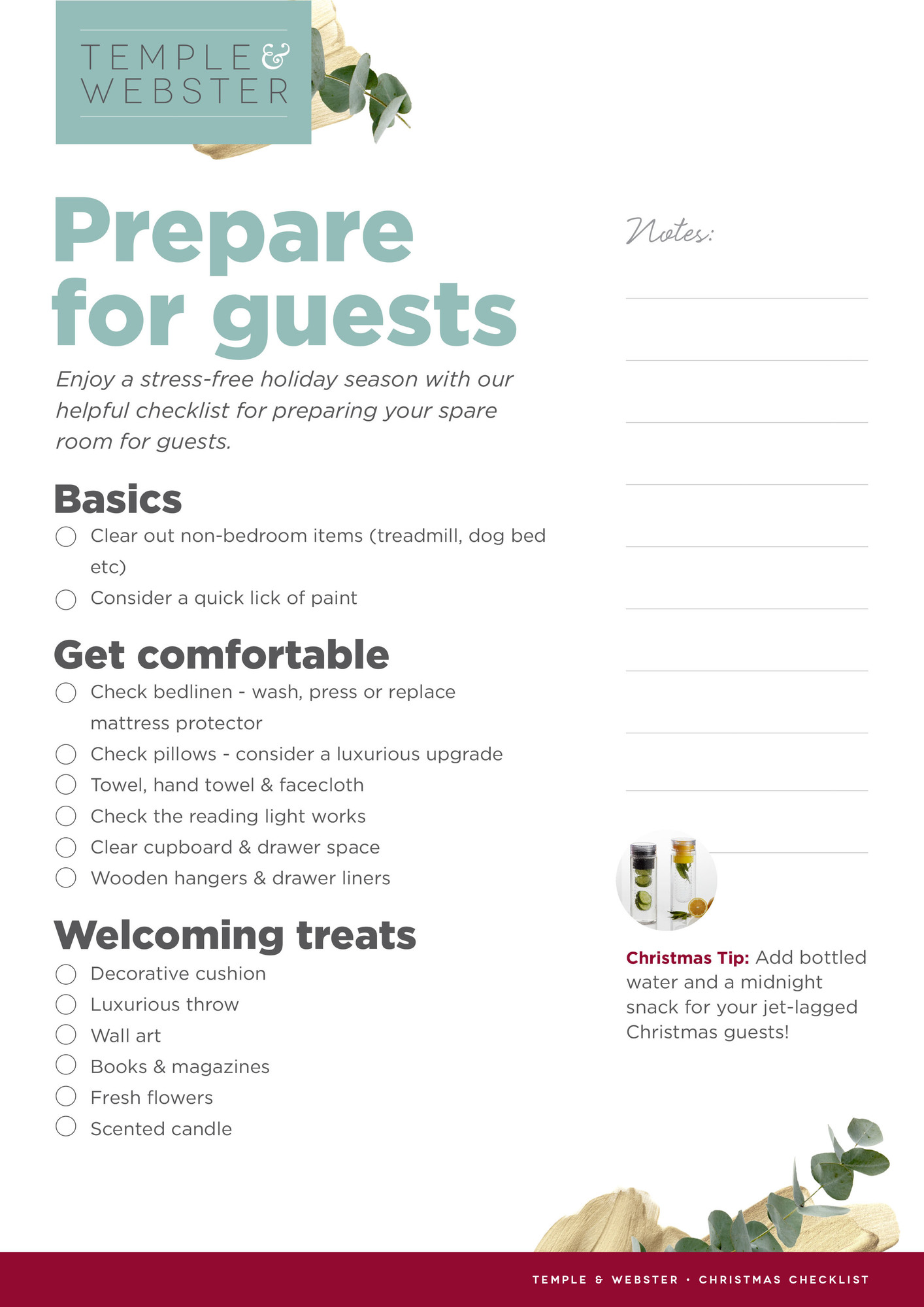 For more Christmas ideas, shop our Christmas House collections, follow us on Instagram and Facebook for lots of festive content and make sure to check out our 2016 Boho CoMo Christmas Pinterest board.