To celebrate World Pasta Day, we share 12 of our favourite pasta dishes, from rich bakes to clever vegan twists. Buon appetito!
1. Super greens cannelloni - Lucy, Design & Creative Campaigns Lead
I love this dish for its extra hit of green veggies which makes me feel better about eating all the pasta. The ricotta and basil topping is so good that I also use it instead of bechamel whenever I make lasagna.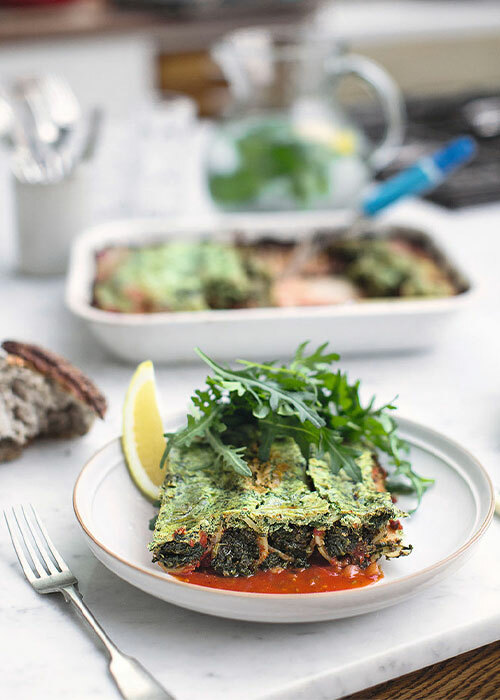 Image via jamieoliver.com2. Cacio e pepe - Jason, Customer Care Consultant
Although I have Sicillian roots, one of my favourite pastas is this Roman dish. It reminds me of my childhood when my Nanna used to make us kids something similar.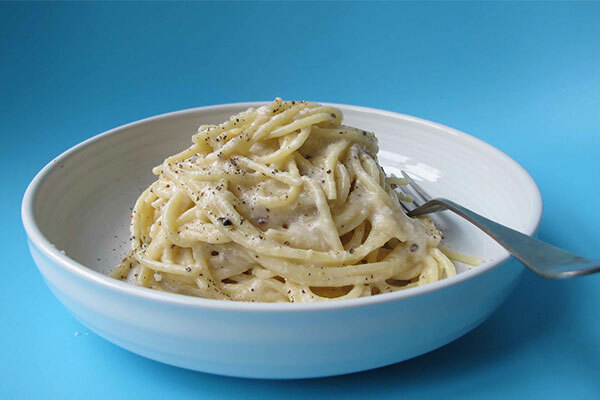 Image via theguardian.com3. Vegan pesto gnocchi - Jessica, Import Buyer & Sustainable Sourcing Lead
Freshly made basil pesto is the only way to eat pesto gnocchi. I like to use miso instead of cheese for a vegan version.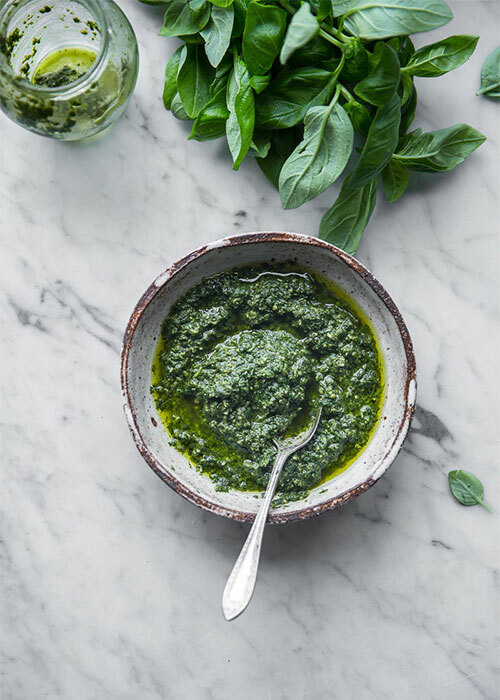 Image via cookrepublic.com4. Spaghetti aglio olio e peperoncino - Kfir, Business Development Manager
This is pure comfort food using ingredients that are available in most pantries, so there are no excuses for a quick homemade meal.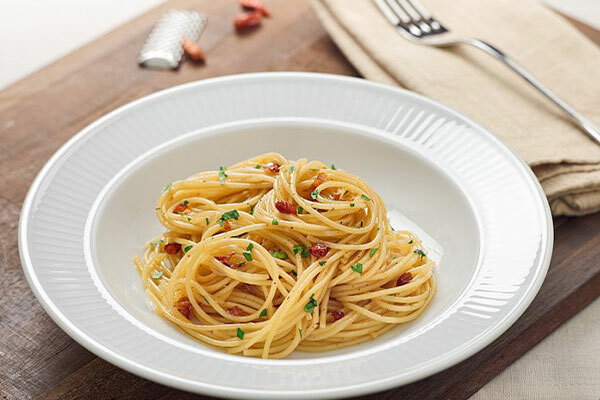 Image via barilla.com5. Shredded beef ragu pasta - Carole, Head of Marketing
A slow-cooked ragu is amazing. It makes such a difference to use large pieces of meat such as chuck steak rather than mince.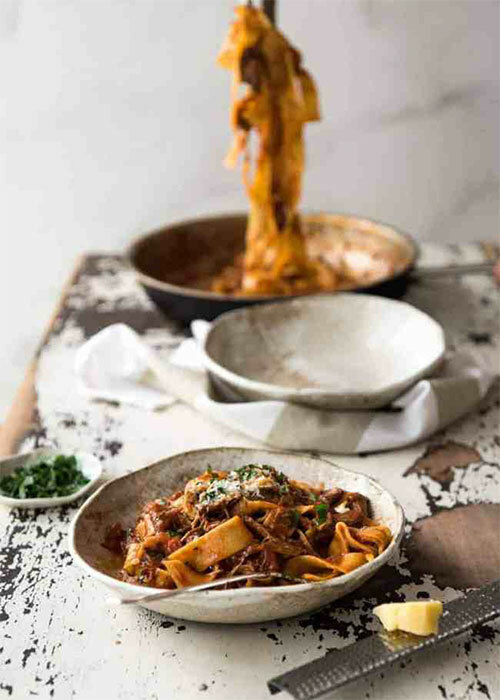 Image via recipetineats.com6. Pastitsio - Billie, People & Culture Consultant
This is perfect with a glass of red, plus my daughter Maddie devours it too, so that's a bonus.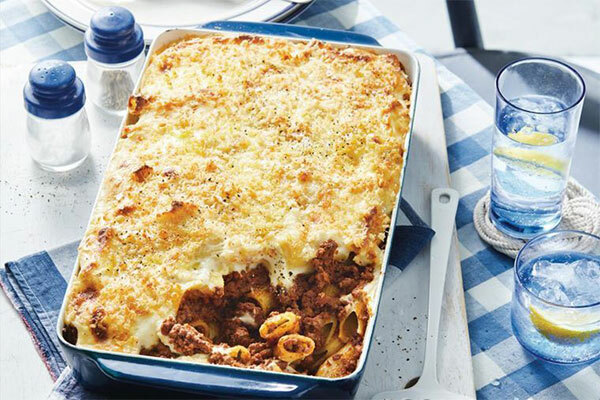 Image via delicious.com.au7. Spaghetti carbonara - Bridgette, Editorial Assistant
I'm a fan of creamy flavours and this was something I grew up eating (probably too often). I know it's not traditional, but we've always added cream (the Italians would have my head for that), and sometimes, also mushrooms and chicken.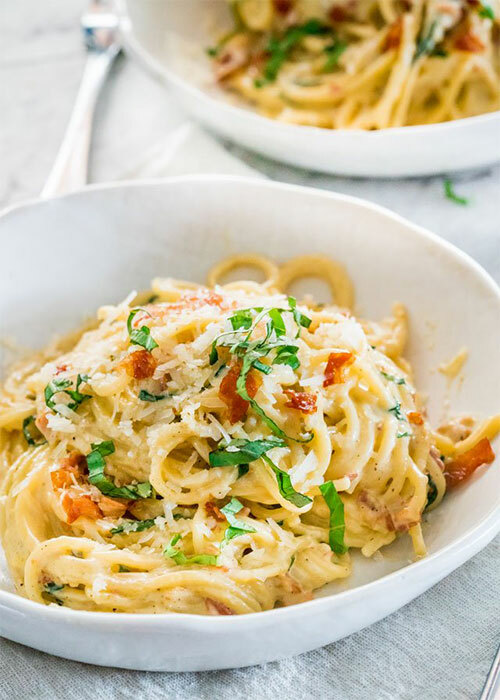 Image via jocooks.com8. Roast pumpkin gnocchi with prosciutto & leek - Ane, Customer Care Team Leader
I love a good gnocchi and this recipe is a favourite as it's so easy to prepare. To speed things up, I cook the pumpkin in the air fryer instead of the oven.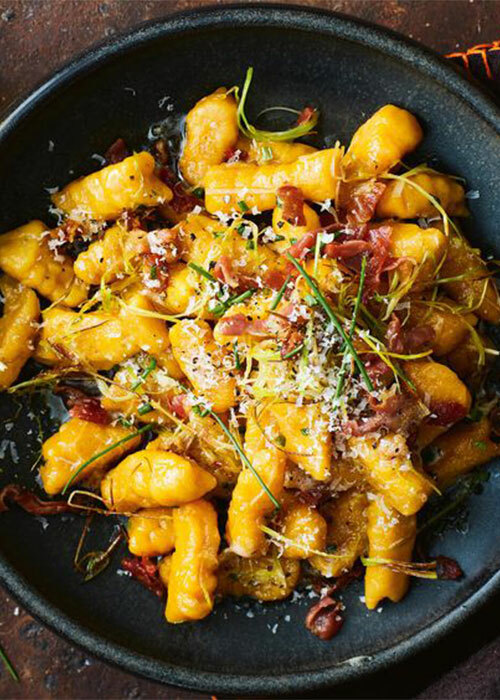 Image via woolworths.com.au9. A Tavola's pappardelle con ragu - Drew, Stylist
A Tavola is hands-down the best pasta restaurant in Sydney, and this recipe from them is life-changing.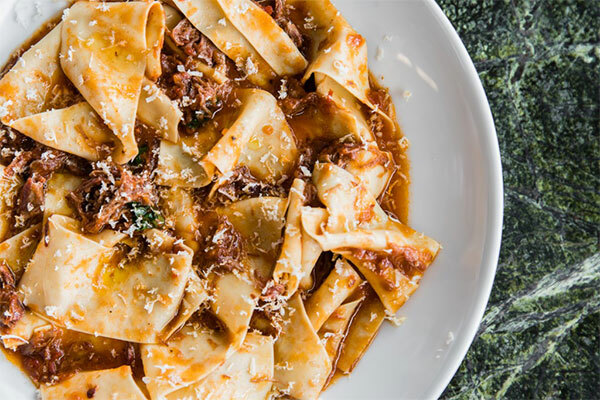 Image via atavola.com.au10. Squid-ink pasta with scallops, chilli, tomato and garlic - Levi, Customer Care Consultant
I'm a seafood lover so this recipe from Neil Perry is a favourite.
Image via goodfood.com.au11. Fresh pasta with a light summer sauce - Emma, Designer
Pasta is very special to me; it's something my Nonna would make for us all the time, and it takes me back to my childhood. I make pasta using a recipe from a cooking class I went to in Cinque Terre. To make it, you combine 400g semolina flour, 200g white flour, 2 eggs, 1 tbs extra virgin olive oil and enough water for the mixture to come together. Cut into 4, wrap in plastic wrap and refrigerate for 30 mins. Remove, then roll out each section and put through a pasta machine. I serve this with a tomato sauce that's similar to Julia Busuttil-Nishimura's light summer sauce.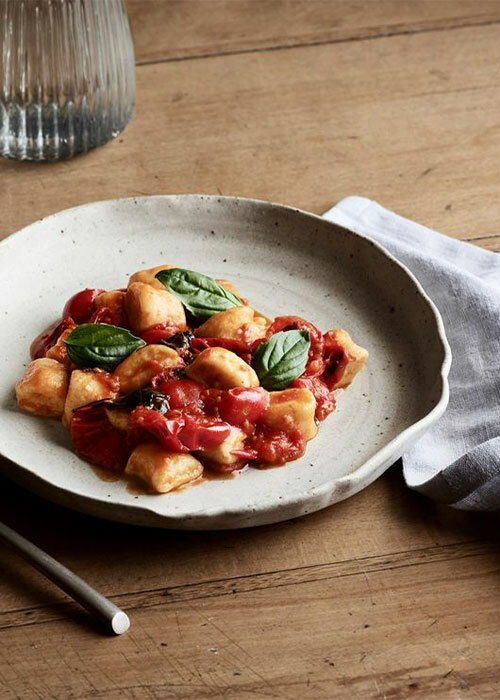 ​Image via thedesignfiles.net12. Buon Ricordo's truffled egg pasta - Lucy, Head of Trade & Commercial
This dish from Sydney restaurant Buon Ricordo is off the charts! They theatrically mix in the truffle egg at the table, and that combination of parmesan, truffle, egg and fresh pasta is deliciously decadent.
​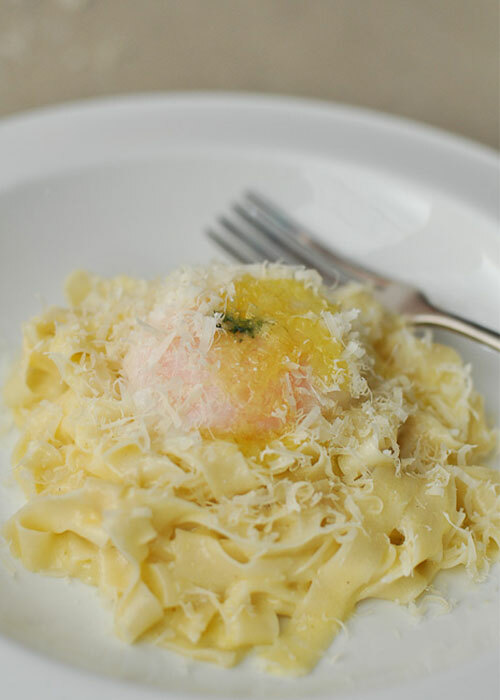 Image via trissalicious.com
Shop our food processors, baking dishes, pasta makers, air fryers and pasta bowls now.