There's no time like the new year and its motivational spirit to get organised. In this series, we take you through the top tips to keep everything looking neat and tidy. Here, we move onto the bathroom.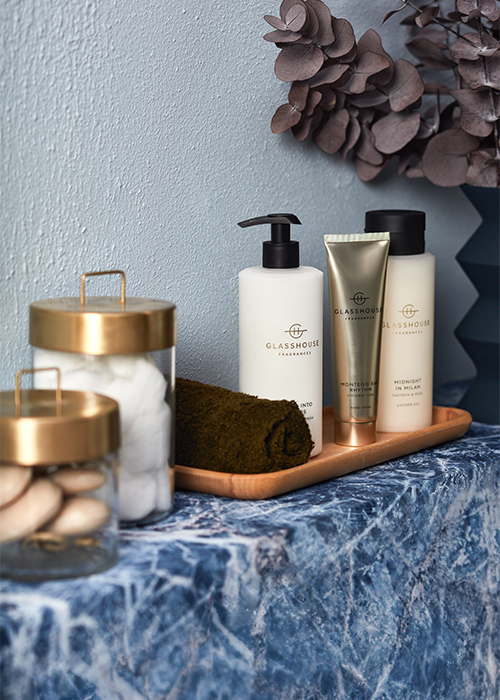 Out with the old
That body lotion set you got for Christmas four years ago and never opened? Chuck it. The tube of lipgloss you never wear but are keeping 'just in case'. Get rid of it! Stop holding on to the things you never use or are out of date (yes, those
lotions and potions
do have use-by dates), and make room for the things that are part of your daily routine. This also goes for replacing any broken
toothbrush holders
or
soap dispensers
.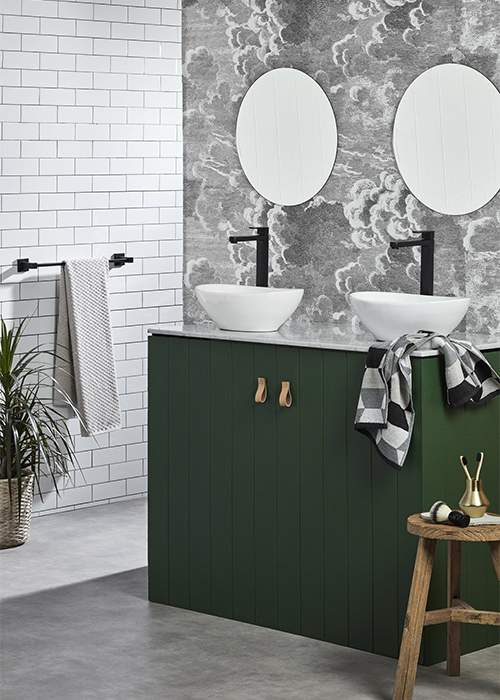 Keep counter space free
The one thing all those bathrooms in the glossies have in common is that all the surfaces are clear. Keep everything out of the way in the cupboards of your
vanity unit
,
wall-mounted cabinets
,
display cabinets
or
standing cupboards
with the items that you use most, placed where they can be easily accessible. Use drawer dividers and group similar items to keep everything in order, or consider hanging racks inside cupboard doors to optimise storage space.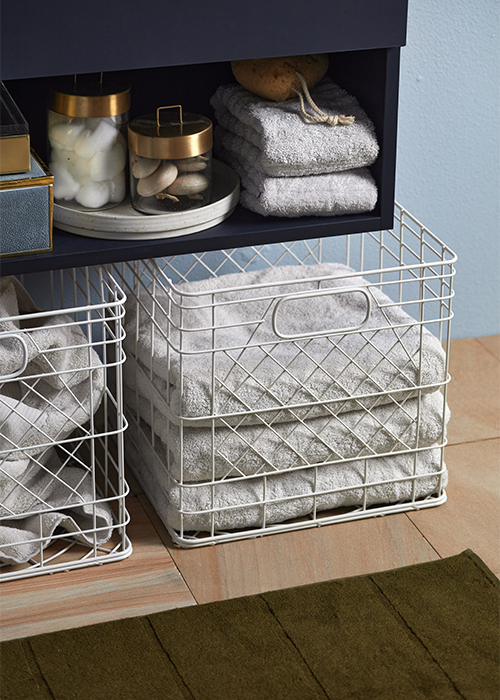 Organise your towels
There's more to keeping your bath linens in line than just using a
towel rack
. If you're having trouble with damp towels, try out some
wall-mounted hooks
or smaller
bathroom hooks
instead. They allow the towels to dry faster and give you more wall space.
Baskets
are also a great place to store clean towels for easy access, or try a
trolley
(or even repurpose a
bar cart
) that can be easily stowed away.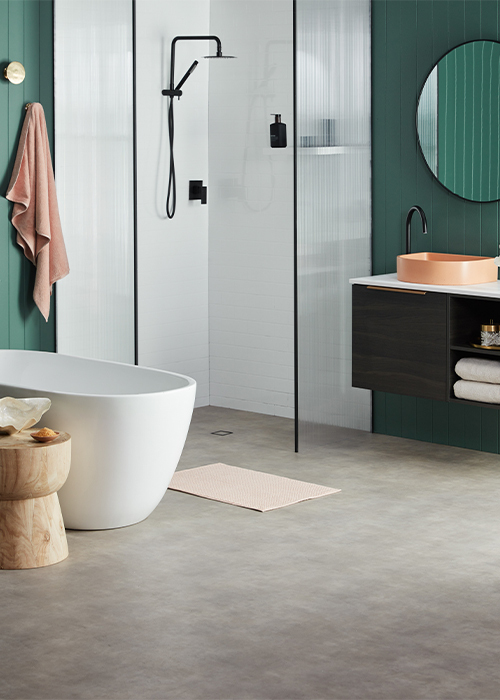 Address odds and ends
If you've got little ones, it's easy to get overwhelmed by bathtime toys. Keep them from getting out of control with a mesh bag that'll allow them to dry off in between tub time. Plus, it allows for a fun learning opportunity in packing away toys! For the adult shower clutter, try out a
shower caddy
if you don't have a ledge or shelf. Not only will it give you storage space, but it will also stop build up on the base of your bottles.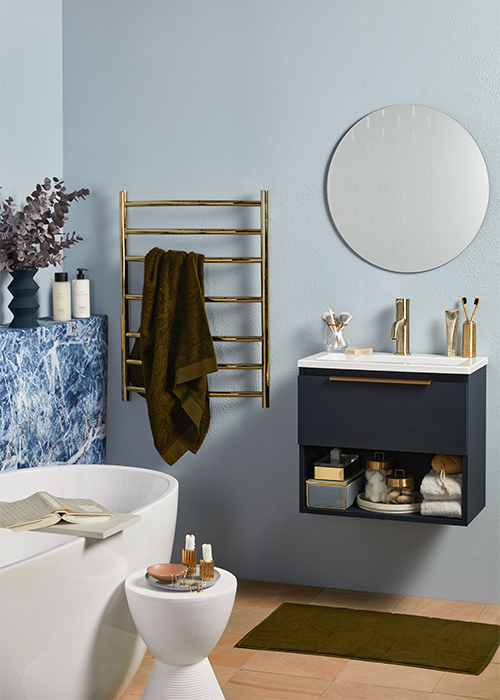 ​
Instil good habits
Once you have everything sorted, it's time to make a plan to keep it that way. Make it a fortnightly routine to go through your products and get rid of the empty or unusable bottles. It's important to keep the products that you are using filed away when you don't need them, so make it a habit. And don't forget the cardinal rule: non-bathroom items don't need to be in the bathroom, so make sure they always go back to where they belong.