As much as a dedicated room for storage, laundry and utilities can be a total blessing, it can also be a curse. Too often, these spaces become dumping grounds for all odds and ends, from suitcases to ski equipment. Whether it's a laundry room, storage room or linen cupboard, here's how to make the most of your space so that accessing what you need becomes less hazardous and frustrating.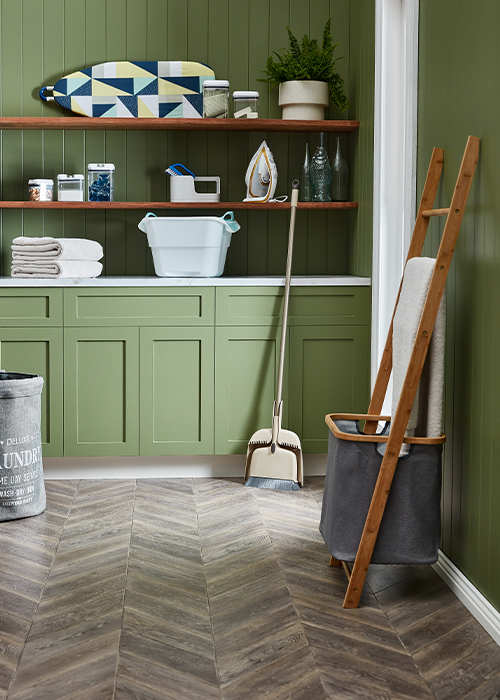 Refresh the room from top to bottom
Remove everything from your storage room, so you can start with a blank canvas again. If you have a decent-sized laundry or storage room, you may even want to give the walls and ceiling a fresh coat of
paint
to brighten it up, or take a leaf out of Instagram and add some fun
wallpaper
in a bold pattern. That ought to liven up laundry day!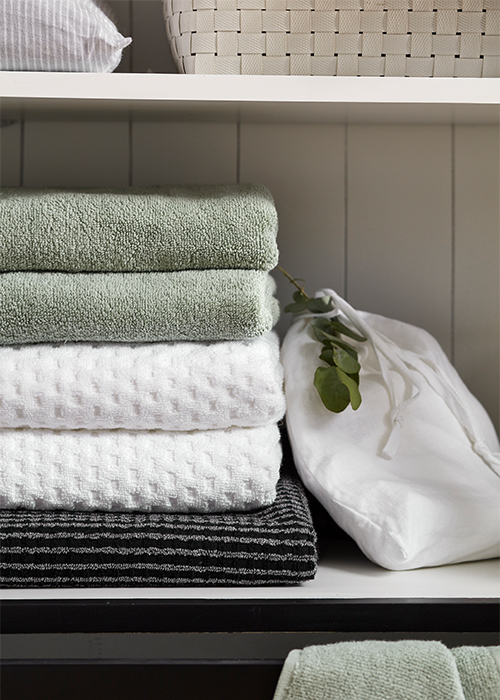 Do an inventory with the family
Consult all family members on their possessions to decide on what needs to be thrown out, donated or stored elsewhere. If there are items that require cleaning or maintenance such as
vacuum cleaners or irons
, make sure you take care of that, too.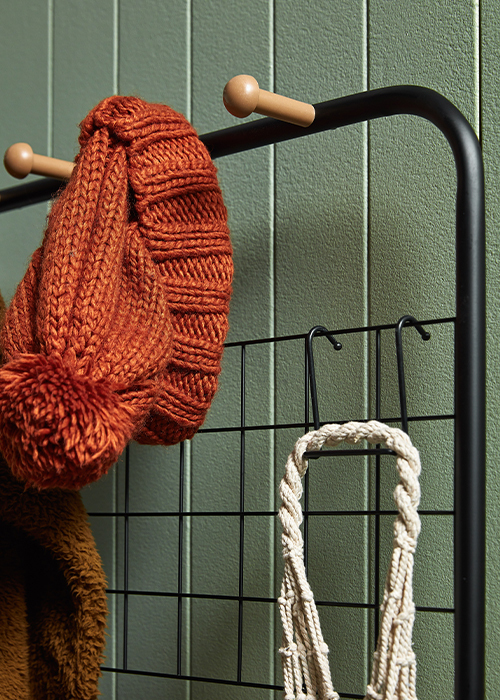 Assess the space and measure it
Understand the pros and cons of your space, and make the most of it. If you're limited to a laundry cupboard, think about using every nook that's available, whether it's over-the-door
hooks
,
wall shelves
above the washing machine, or a pull-out
drying rack
. If you have a laundry room, consider adding tension rods close to the ceiling to create extra hanging space. If you need extra shelving, measure the available length, width and height within your space. Don't forget to also consider the dimensions of any
storage boxes
that you would like to use, or you can opt for adjustable shelves so you can move them around as required.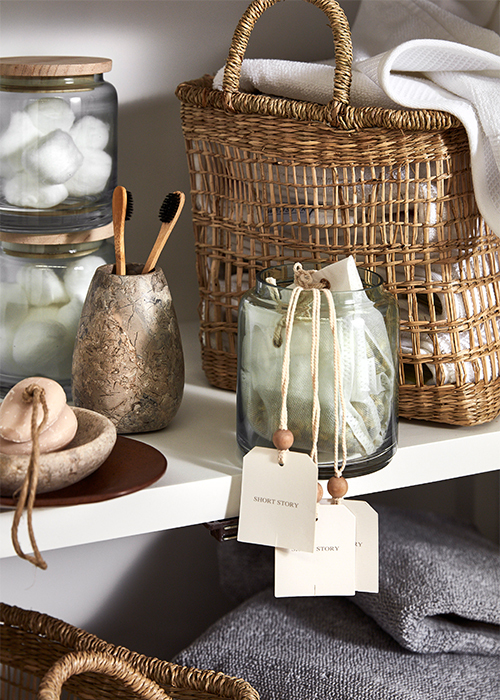 Categorise and corral your stuff
Categorise everything to see how much of each category you have. For instance, if the toy collection is overflowing, perhaps it's time to cull it. Group like items together such as Christmas decorations, craft supplies and cleaning products, then corral items in bins,
boxes and baskets
. It's worth investing in matching storage for a neater, more cohesive look. Where possible, use
clear containers
so you can see all contents at a glance, however, if you prefer to use wicker baskets, label them clearly. Ensure you store smaller objects in smaller containers, so you don't have to rummage through large boxes to find something miniscule like a picture hook.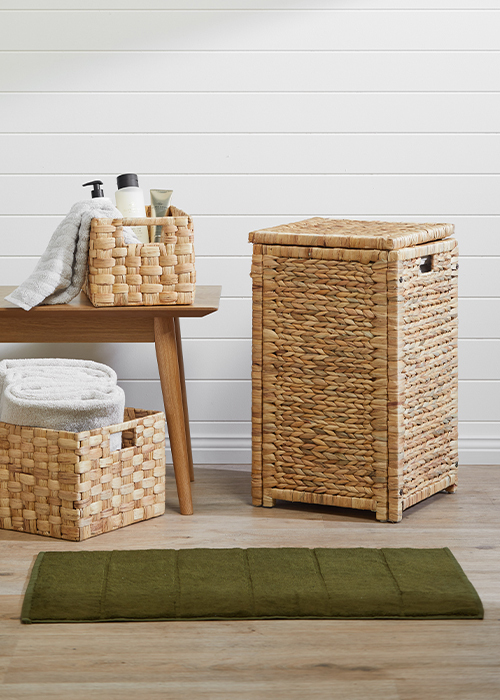 ​
Think about how you put things away
Think about how you load everything into the shelves of your storage room. Items that you access the least (such as seasonal items) should be placed at the farthest part of shelves, whereas items that you use weekly or monthly (such as cleaning products) can go in front. Keep a
step stool or ladder
handy so you can easily access any items on high shelves.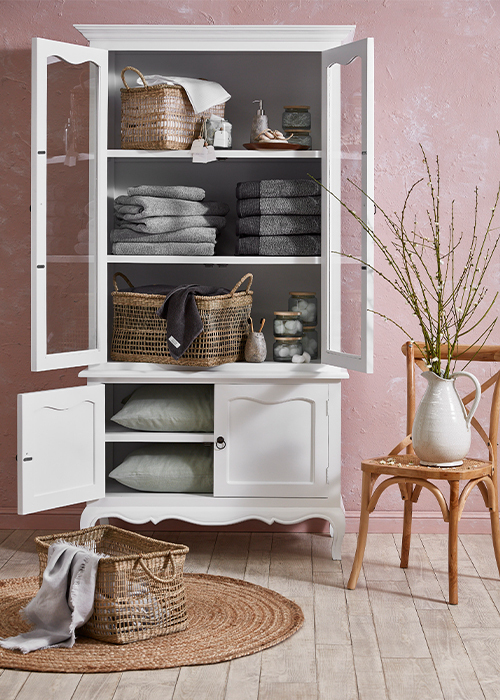 ​
Add a storage cupboard
If you don't have a dedicated storage room, simply invest in a
cupboard
to do the job. To ensure everything is visible, use clear containers and, to make the most of your space, fold all
linens
down to the same size so they stack evenly, then fill any gaps with rolled
towels
.