This is the home office of Holly Becker of
Decor8
, as seen in her book
Decorate Workshop
. We're talking about home offices this week (did you see
yesterday's post
?) and in this instalment, Sara Mulcahy, the mumpreneur behind
www.babyonholiday.com.au
, continues her interviews with those who enjoy the delights of a desk at home.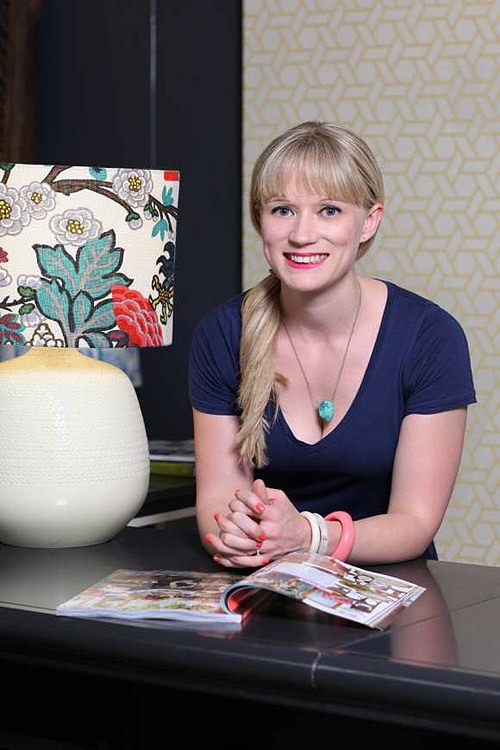 Jen Bishop, blogger, www.theinteriorsaddict.comWhat is the view from your desk?
I've only been working from home for two months so I haven't had time to set up a proper home office yet. The view from my dining table is my living/dining room!
How do you break your desk time?
Walking up the road to go the gym or to get a coffee. I have been known to take the occasional lunch break to coincide with Ellen, too...
What's the biggest distraction?
Stopping to tidy or rearrange furniture!
What three things would improve your space the most?
More storage, more natural light and a Hans Wegner Wishbone chair to sit on (dream desk chair!).
What do you love about your space?
I love having fresh flowers and scented candles around while I work and opening the windows for a nice breeze beats any air conditioned office!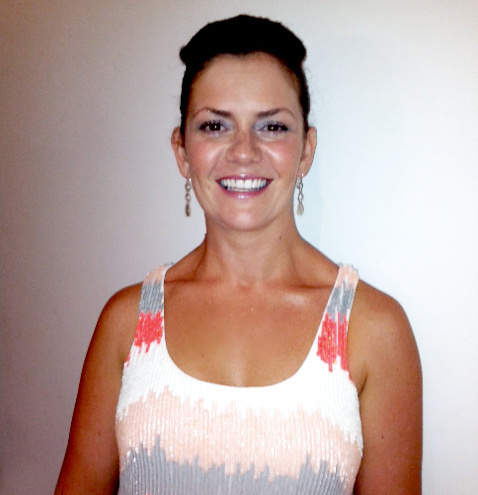 Sally Souter, Image consultant and wardrobe declutterer, www.styleedit.com.auHow organised are you?
Incredibly so. I have three small children and if I'm not tidy, my work things become their playthings.
What keeps you from your keyboard?
Laundry and other small jobs around the house! It's a shocker trying to focus when you can see things that need doing. And 'drop ins' - people who tend to view you as not really working so they think you're free when they're free. I have great difficulty saying I'm unavailable but I'm getting better at it.
Do you talk to yourself?
I'm talking to myself while I'm writing this! I talk to myself all the time and then I berate myself (vocally) for talking to myself.
What three things do you covet?
1. My own study that no one could ever come into.
2. A fabulous vintage desk and comfortable chair
3. Industrial style shelving.
What personalises your space?
My children's artwork. Having it there reminds me that my job allows me to work from home which provides us all with a better work life balance. Cheesy but true.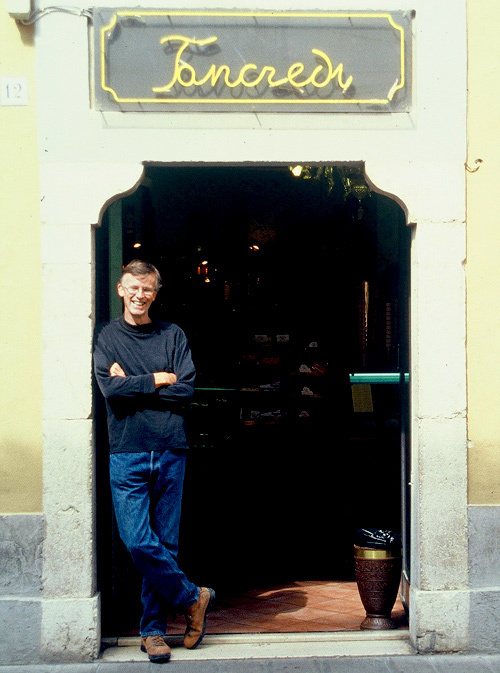 Simon Tancred, director, Hidden Italy walking tours, www.hiddenitaly.com.auWhat's the view like from your office?
For three months of the year, when I'm leading walking tours in Italy, the views are spectacular - Alpine valleys, Mediterranean islands, etc. For the other nine, it's the kitchen sink on one side and the courtyard on the other.
Are you a tidy worker?
Reasonably. I work on the kitchen table so everything has to be put away before the rest of the family gets home from school/work. The big cupboard behind me hides a multitude of sins.
What's the biggest distraction?
The fridge.
What would improve your space the most?
Having a dedicated office with a leafy view would be fantastic. And a lectern with space for a laptop so I didn't have to sit down all day would be helpful.
Do you give yourself a lunch break?
Not really, but walking the dog down to my wife's upholstery shop for morning coffee is a pleasant daily distraction.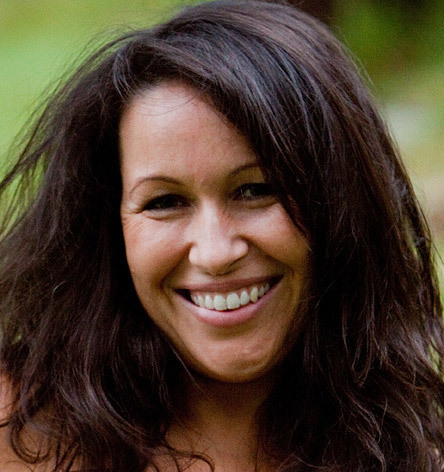 Rachel Smith, writer and blogger,
www.realitychick.com.au
, www.lettertomyex.com and www.rachelslist.com.auHow long have you worked from home?
Nearly 12 years now and in that time I've had three home offices. The current one is in a room that doubles as a dining room (although rarely) and is book-ended by the kitchen on one side and the living room on the other.
What is the view from your desk?
Technically my 'view' is the corkboard behind my computer screen, which is crammed with invitations, to-do lists, transcripts, phone numbers and business cards. However, the window behind me, which brings in lots of light, looks out into a courtyard where we've planted olive trees and a veggie garden in old wine barrels.
How tidy are you?
I have good intentions and every day I start out tidy. Each morning the dishes must be washed in the kitchen, the beds must be made, the cushions must be plumped on the couch. If everything around me is a mess, I can't write. Even if I can close the door on mess, knowing it's there still irks me.
What's the biggest distraction?
Social media. I have to dip a toe into Facebook and Twitter every so often and I invariably fall down the online rabbit hole.
How do you take time out?
Tea. Be it Chinese tea, Earl Grey or Sencha, I have a teapot for each type and drink far too many cups a day.
How do you personalise your office?
The 'nook' around my computer is decorated with all manner of things I've picked up on my travels: mini artworks from Prague, Morocco and LA; a love spoon from Wales; chunky ceramic cups from an outback Aussie town for my pens. And around the rest of the study, there are framed prints from Picasso, Hundertwasser and some gorgeous 'bird nest' hanging lanterns in different sizes I found in the Blue Mountains. It's a really great creative space and probably my favourite room in the house.
Inspired to create a great home office? Visit our sale events now.