An overdyed rug offers the best of both worlds - the look and feel of vintage with an up to date colour palette. Wondering how to make it work in your home? We scoured Pinterest for ideas...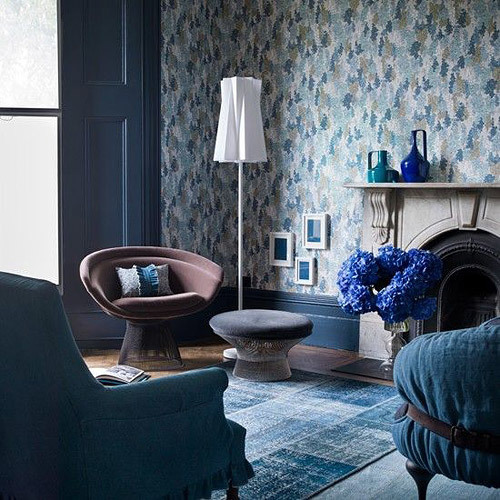 Image - Living etc magazine. Wallpaper by Nina Campbell
A perfectly tonal room needs pattern and texture to keep it interesting. The rug adds both, while staying within the scheme.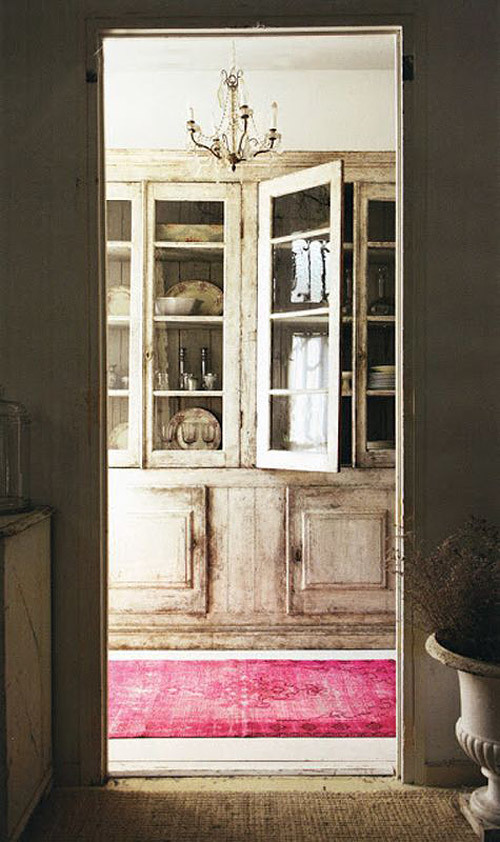 Alternatively, use a rug to add a jolt of colour to an otherwise neutral space without changing the vintage feel.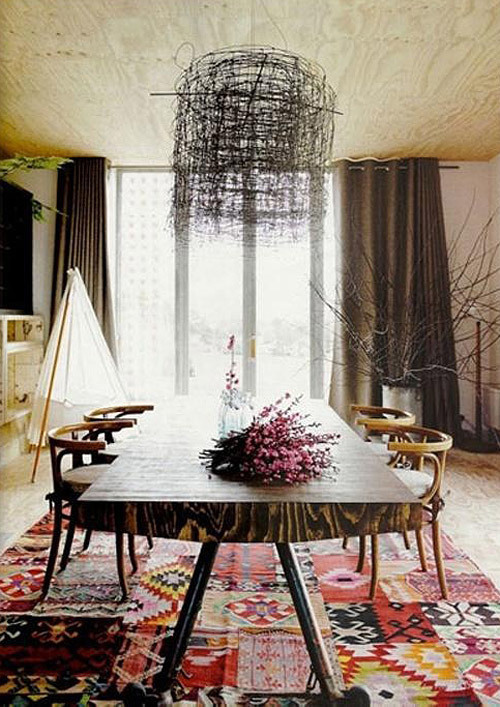 Image - Vogue Living
A patchwork rug in more traditional colours is the hero in a room full of natural tones & textures.
Shop our Aladdin's Cave event to find the perfect piece for your floor.