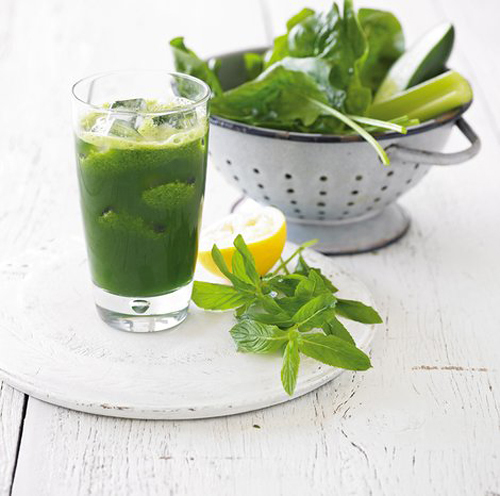 We're bringing back the green renewal juice for this Eatlove instalment. This recipe is from 'Supercharged Food' (Murdoch Books) by superfood-advocate, Lee Holmes. We've learnt to reach for green when we need a post party season boost, and this clever concoction is a sure success. Be sure to comment below with any variations you love.
Ingredients (serves 1):
1 bunch (about 350 g/12 oz) English spinach
1 handful mint
1 handful parsley
1 tablespoon lemon juice
1 Lebanese (short) cucumber
a few lettuce leaves
4 celery stalks
2–3 cm (¾–1¼ inch) knob of fresh ginger
6 ice cubes
Preparation:
With the motor running, feed all the ingredients except the ice cubes into a juicer one at a time. Pour into a drinking glass, add the ice cubes and sip slowly to enjoy its benefits.
See more at
eatlove.com.au
where you can follow your favourite chefs, share their recipes and buy their books.