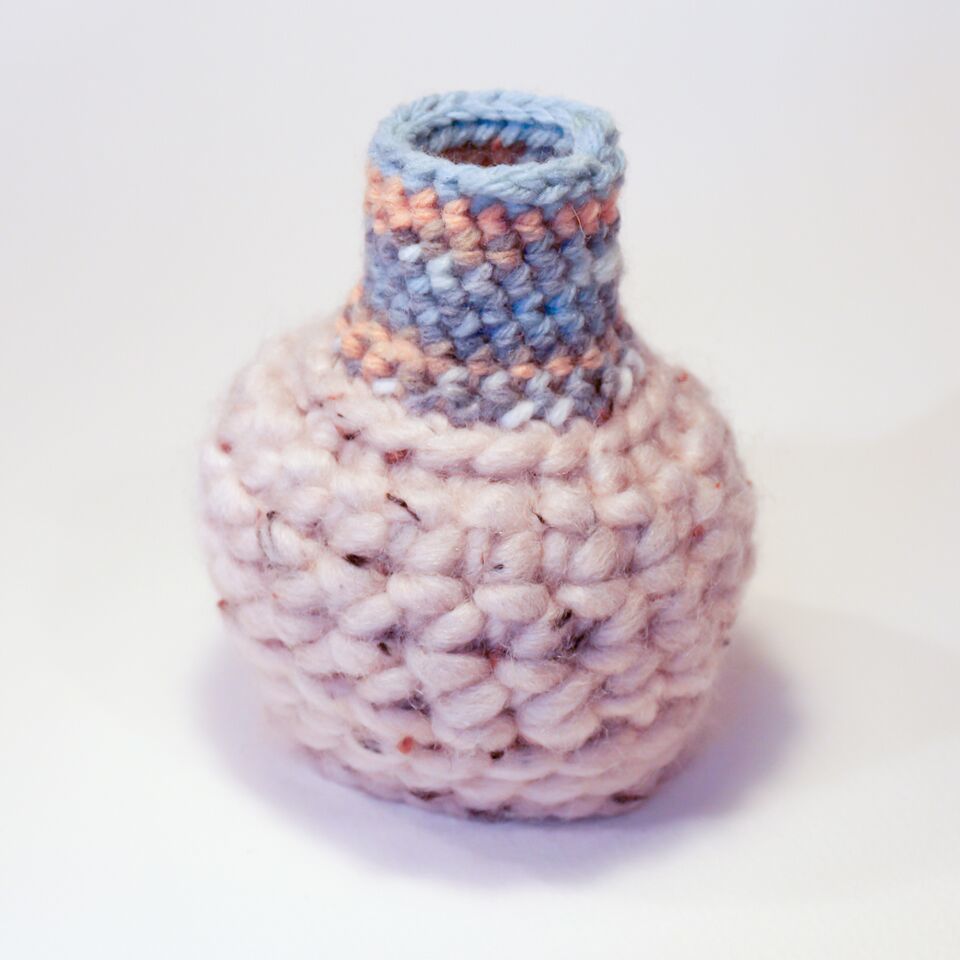 As big fans of a lie down, the knowledge that Kate Keara Pelen committed to a project for 365 days straight makes us a little dizzy. Kate is a multi-disciplinary artist based in London, and the project in question is called One Pot Per Day. We chat to her about how it came about and what she does to stay motivated...
As an artist and individual, what makes you tick?
An endless supply of tea, curiosity, authenticity, experimentation, improvisation, materials and process, nuance, abstraction, connections and collaborations.
Can you tell us about the premise of One Pot Per Day?
I wanted to embark on an incremental project that would be simple, compelling and portable enough for me to commit to for a year, no matter how little 'studio time' I could carve out.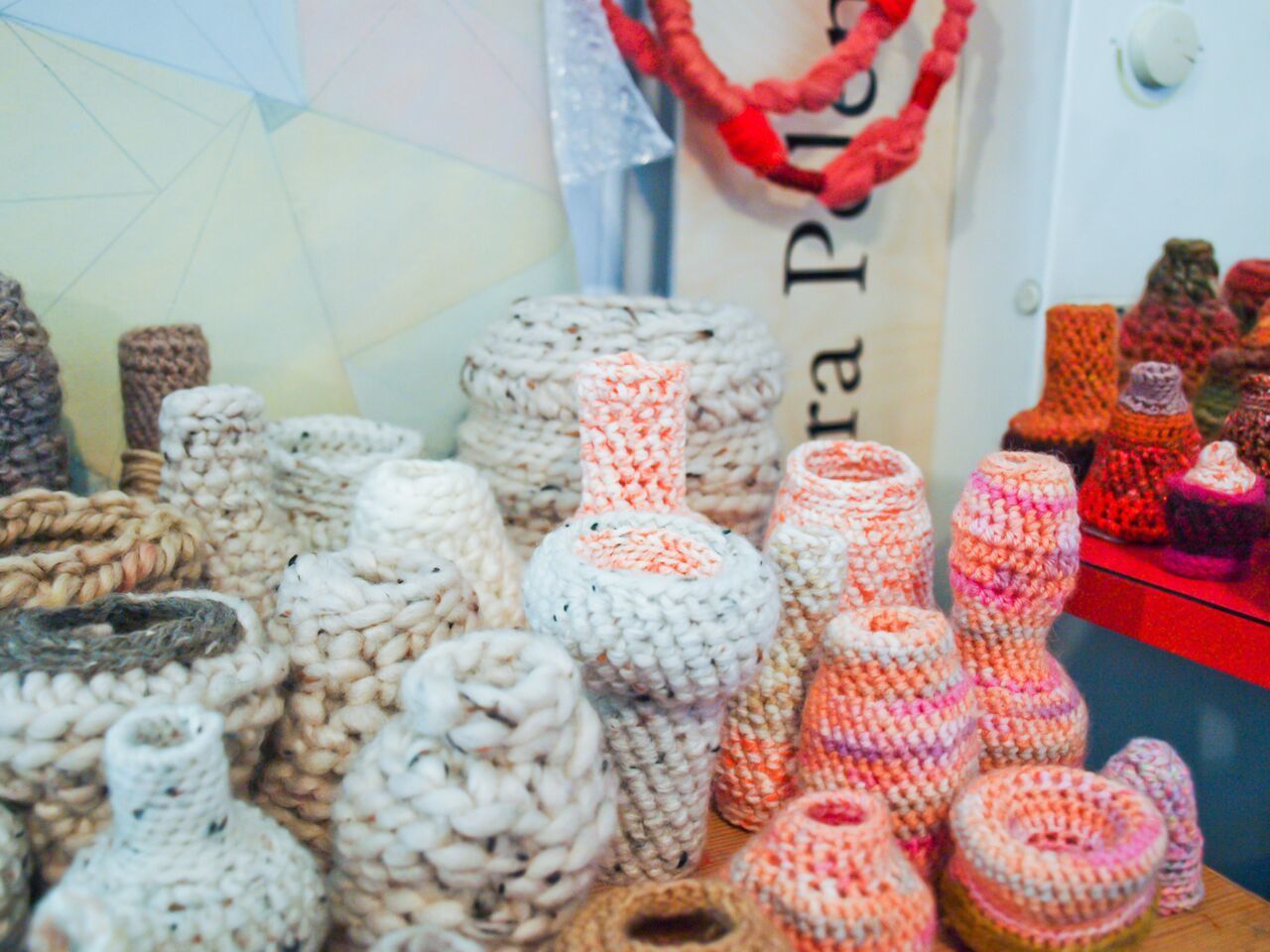 How did you choose the subject matter and the materials for such a lengthy project?
From a background in abstract drawing and painting, I'd been using embroidery in a fairly expressive, painterly way for a while, and was looking to move from that kind of tactile 'low relief' into more free-standing soft sculptural forms. The vessel-like shape emerged naturally out of freeform experiments in spiral and tubular forms. The notion of a 'pot' allowed for sufficient variety and flexibility in the making to keep my attention for twelve months, while still functioning as a coherent collection or family of objects.
How did you manage to sustain your commitment over such a long time? Were there days when you struggled to produce something?
The smaller pots, those with thicker yarn or made using larger hooks, were the busier days! You end up making things on public transport, over lunch, while chatting to friends, during meals, with yarn always spilling out of your bag… After the first month or so, when I could start to imagine what the finished collection might look like and sufficient people around me knew about the goal, there was no way I was going to allow myself to jeopardise the collection. There were going to be 365 pots no matter what – it became totally non-negotiable.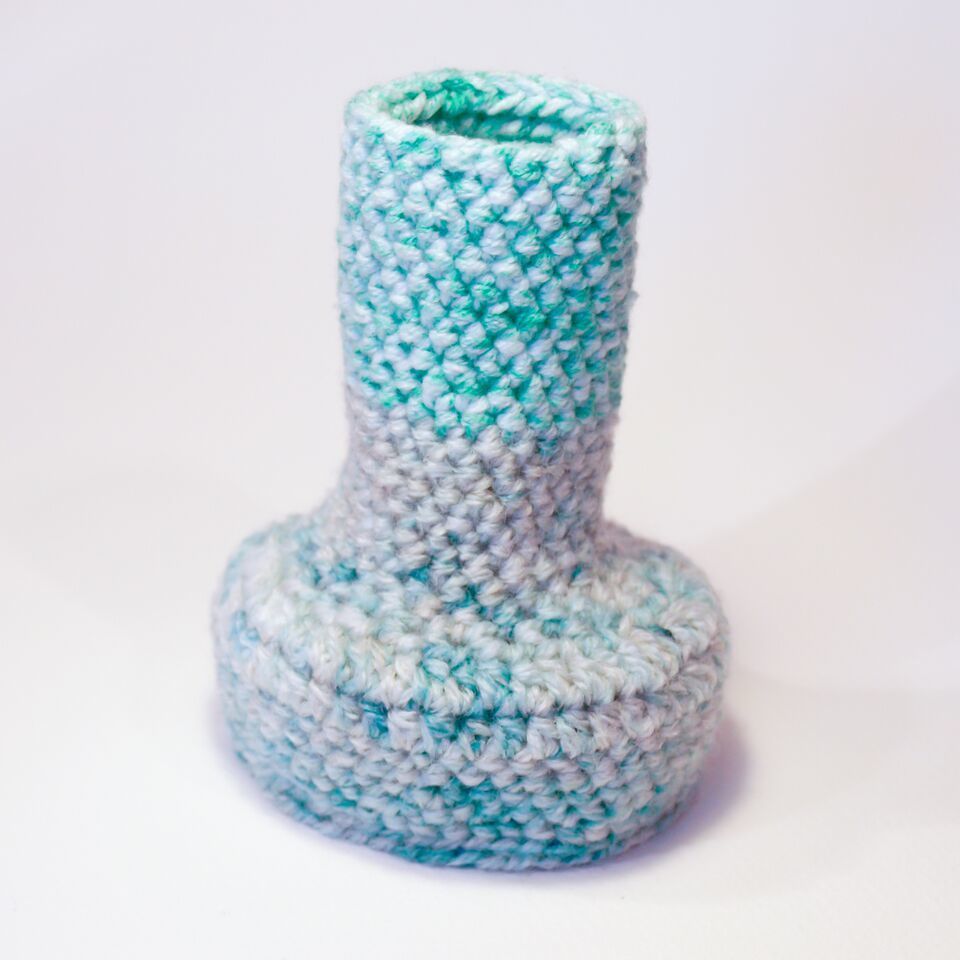 The idea of a "typical" day is redundant for many creatives – but if you could indulge us – what might yours involve?
Practically speaking, lots of tea, some admin/email time (this needs to be capped or it can easily overtake everything else), making sure I get out of the house and stretch my legs/get some fresh air at least once, listening to some interesting radio/podcasts/beautiful music.
If I have something on the go, it's fairly simple to sit down and pick up where I left off. If I don't, a bit of pottering, sorting, reviewing old work or notes tends to set off a new idea or hunch, then things start happening without too much deliberate thought. I am learning to trust the process, get out of my own way and allow things to emerge rather than predetermine too much – it helps new, tentative ideas to creep out instead of reformulating old, comfortable ones.
I make sure that if I'm working alone at the studio I talk to at least one actual human on the phone or in person during the day. Isolation and rumination can be toxic, but there are also times when total focus and flow just seem to happen; you somehow work with stronger conviction, confidence and intuition than usual and hours flow by – that's when you cut all communications and when the light begins to fade, you wish the day could last just that little bit longer. What if that magic has dissipated by tomorrow?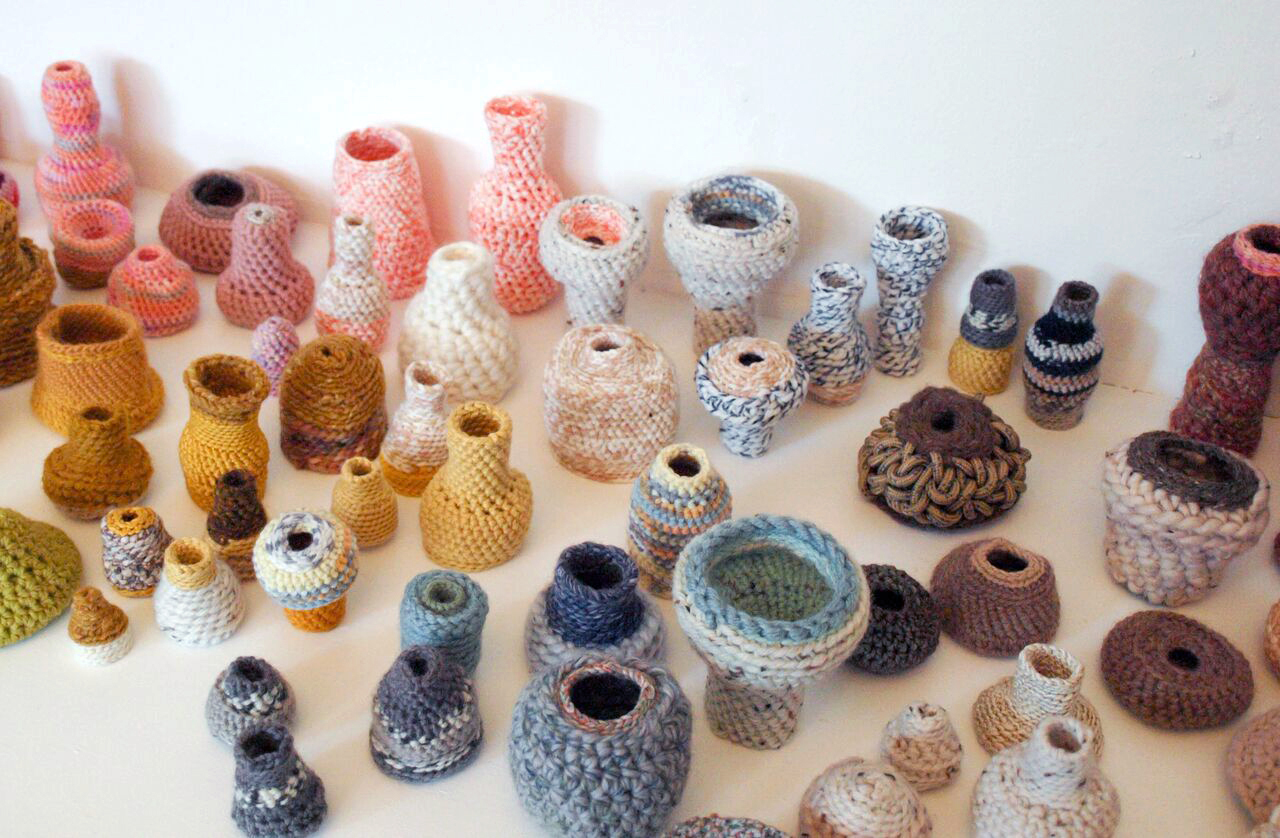 Can you cite a particular moment in your career as pivotal to your professional achievements?
The first show following my MA,
Beware of Embroidery
at PM Gallery & House here in London, gave me the opportunity to show in the company of internationally recognized makers including
Tilleke Schwarz
and
Laura Splan
. I felt very encouraged and legitimized by that experience.
What's next for you?
I'm in the midst of putting together a tour of One Pot Per Day – currently on show at
Coalition of Craft
. I'm also developing a Dynamic Drawing series, combining experimental mark-making with mindfulness and relaxation techniques. I plan to pilot these in the spring, then take the sessions to wellbeing, adult education and community contexts.
For more, check out Kate's website, or follow her on Facebook or Pinterest.