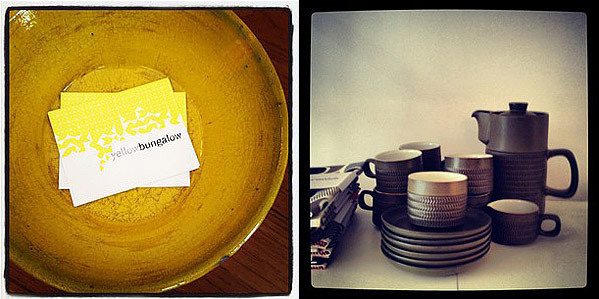 Our fearless Editor-at-large Karen McCartney will stop at nothing to find good design. Read on for details of her latest discovery - Bondi's newest design haunt, Yellow Bungalow.
Look out for a new shop in Sydney's Bondi called
Yellow Bungalow
, run by the gorgeous Brad Garbutt. I am biased as I worked with Brad on body+soul.com.au and for many years we exchanged information about the best Danish chairs and the most interesting design websites. It is therefore no surprise that he is following his passion and setting up shop to sell the things he loves – vintage chairs, ceramics, artworks and fabrics.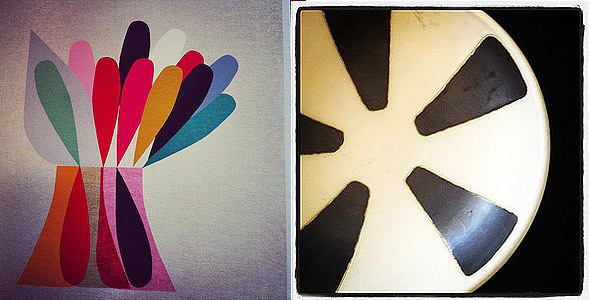 (Left, detail of an artwork. Right, a vintage bowl)
The shop is a small but beautiful space (an ex-barber shop) with an ornate tin ceiling painted white and dark stained floorboards. "They were hiding under several layers of lino and tiles," says Brad. This being Sydney, he has invested in a serious looking coffee machine – a La San Marco 85E which has been around since the Fifties – so that browsers can enjoy a quality coffee as they discuss the finer points of design. Brad also plans to help customers find their ideal piece. "If we do not have something we are happy to search for it," he says. And as his partners are constantly bringing containers back from Denmark this might not be as hard as it sounds.
Call in to see Brad at 189 Bondi Road, Bondi – you will be pleased that you did.