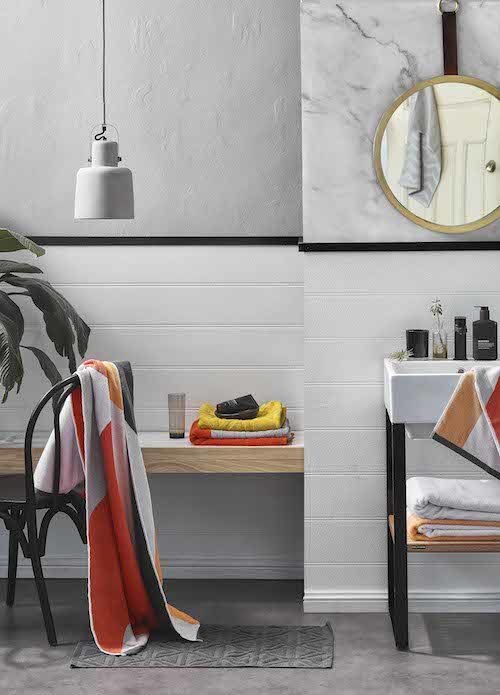 It's a new year, and the perfect time to turn over a new leaf, try a fresh look, reorganise, or face a DIY challenge you've been meaning to tackle. We asked our team to share some of their New Year Style Resolutions, this week it's T&W Senior Stylist Jonathan Fleming, who plans to inject some colour into his couch, create a new tablescape for summer entertaining and give his bathroom a well-deserved update. If you're looking for some inspiration to revamp your own place in the New Year, why not join us to learn the secrets of styling, online at our new T&W Style School?
Revamp the couch with new cushions (stop playing it safe)
I've officially had enough of my cushions! I've played it safe all year with simple cushions, block colours and pastels. For 2017 I'm going to bring some more life onto the couch. Time to say yes to pattern, colour and texture!
Create a new tablescape for summer entertaining
I must have been on the nice list this Christmas, I got some great presents of new bowls, plates and cutlery. My favourite thing to do over summer is to entertain and cook for family and friends. I'll be using my new treats to refresh my tablescape and get some great pics for the 'gram!
Refresh the bathroom
I'm going to be domestic and start the year off right. Starting with the bathroom, a good scrub and clean of the room followed by a new year's spruce up. Fresh towels, candles and a hanging plant are just a few of the simple things I'll be adding to the space to give it the new feel it needs.