Dreamlike and calming, navy blue has the ability to softly transport you, just like a slow-rolling wave in the deep sea. Unlike powder blues and brighter shades like cyan, navy evokes introspection and a yearning for deep connection. Maybe because of its presence in the night sky, it gives a sense of wonder as to what else is out there in the world and beyond. Having been a staple in homes and wardrobes for hundreds of years, navy is a tried and true tested hue that's likely to be colouring our world well into the future. Take a look at our expedition through Instagram to see the how navy is making people and places more beautiful.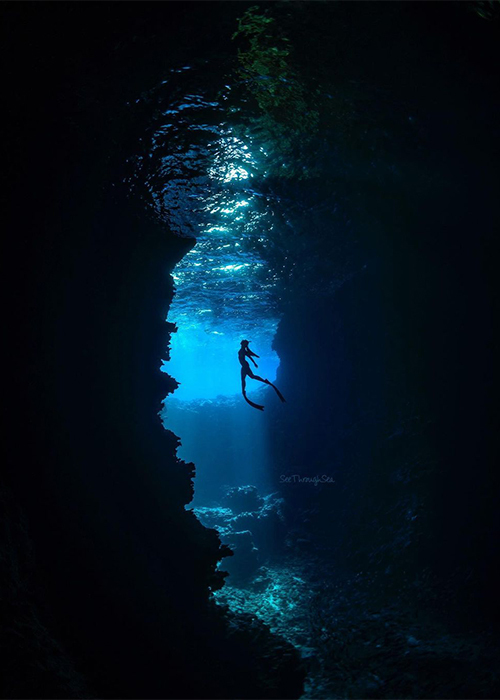 Image via @aliciaunderwater
Alicia Ward and her husband
Jim
create visual masterpieces while exploring the deep seas surrounding Kailua-Kona, Hawaii. An abundant underwater playground that captures the mystical and magical world where beings like mermaids could live (and Alicia isn't opposed to dipping into that world, tail in tow), their feeds are full of deep blues that are instantly calming.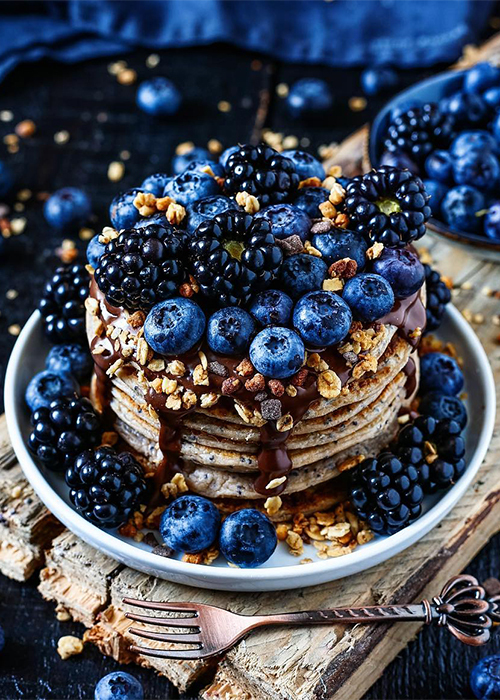 Image via @biancazapatka
Blueberries and blackberries are nature's celebration of navy, and the perfect topping for
Bianca Zapatka
's incredible-looking vegan poppy seed pancakes with nut nougat cream.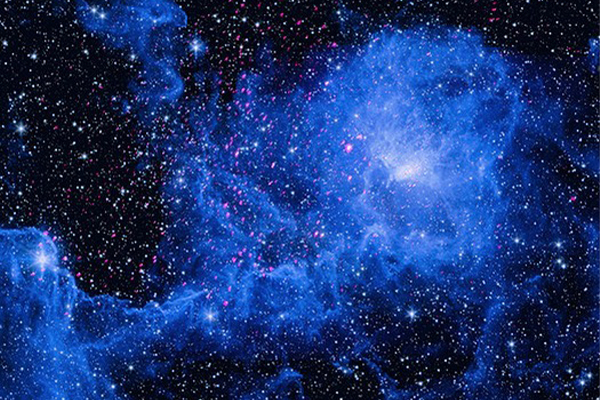 Image via @nasa
The galaxy is full of mysteries unknown, but little by little, NASA is discovering incredible pieces of it, like the Lagoon Nebula. Sitting within our Milky Way in an area about 4400 light-years away from Earth is an incredible mega flare that lights up the deep black of space to create a mixture of deep blues.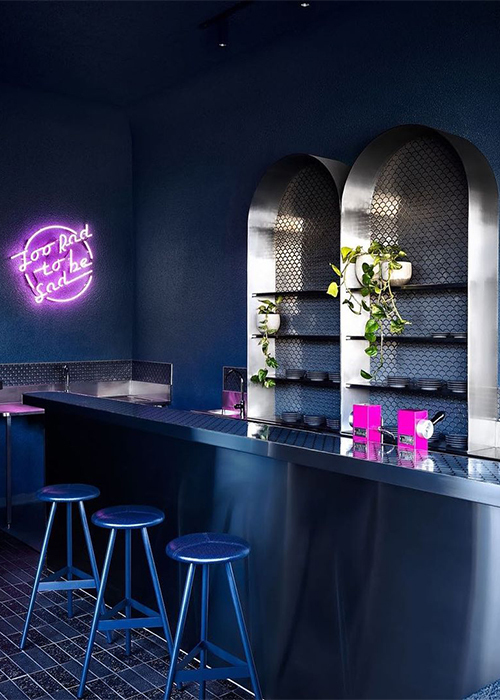 Image via @biasoldesign
Biasol Design
's project for Melbourne eatery
Billie Buoy
takes soothing navy and turns it up a notch with neon pink for the ultimate 80s cool-hangout feel. The design was shortlisted for the 2021
Australian Interior Design Awards
for the Hospitality category, and we can't say we're surprised.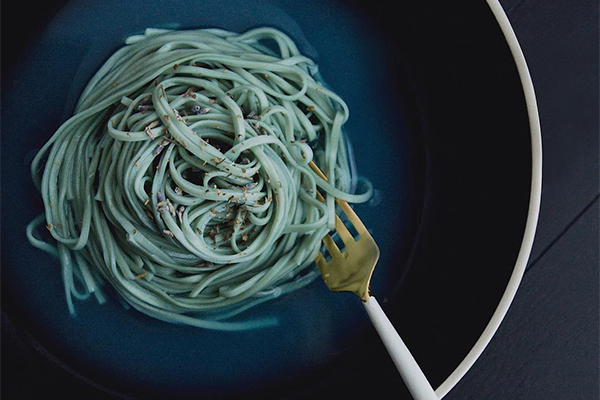 Image via @michelleniellose
Whoever said pasta shouldn't be blue obviously never made gave it a go. The deep hues of the butterfly pea-tinted noodles create a moody atmosphere and look delicious.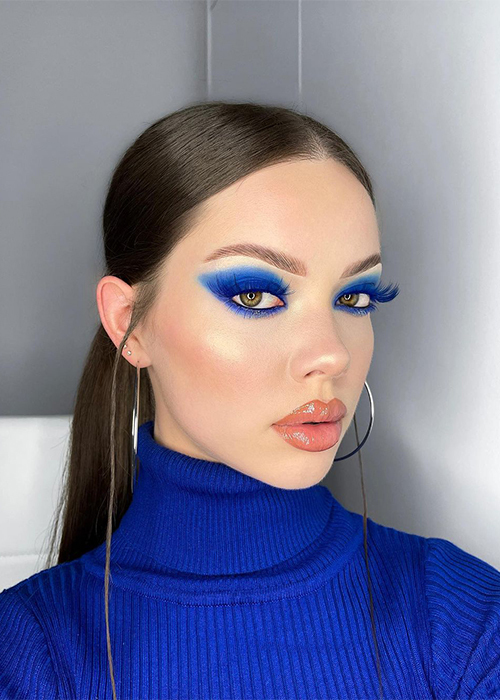 Image via @delia.maite
Never one to shy away from a bold shade, German makeup artist
Delia Maite
takes this deep colour to a whole new level, with lashes to boot!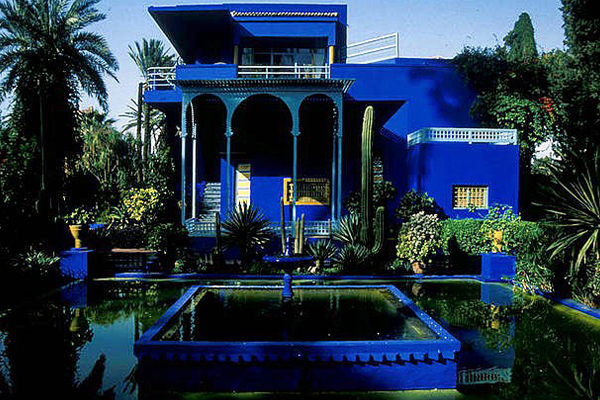 Image via @morocco_tourism
Chefchaouen may be known as Morocco's blue city, but the Jardin Majorelle in Marrakech boasts its own beautiful blue structure. Breathtaking architecture mixed with stunning navy is all you need for an inspiring getaway location.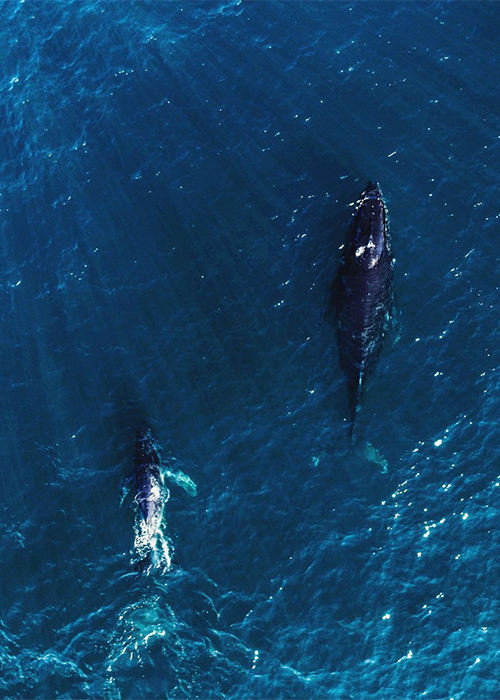 Image via @piershaskardphoto
Sydney ocean photographer
Piers Haskard
captures the incredible waters, and their inhabitants, off the New South Wales coastline. This humpback whale and her calf were pictured venturing back south past Manly in Sydney's Northern Beaches.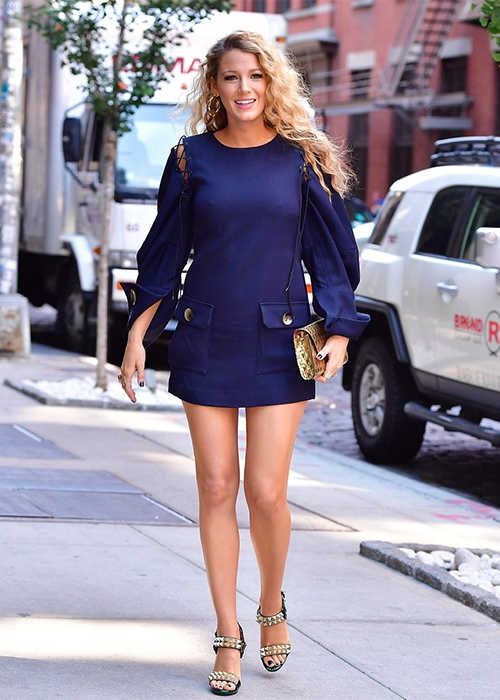 Image via @elleaus
Always the vision of effortless beauty, Blake Lively owns this navy mini dress, adding a royal flair with golden accessories.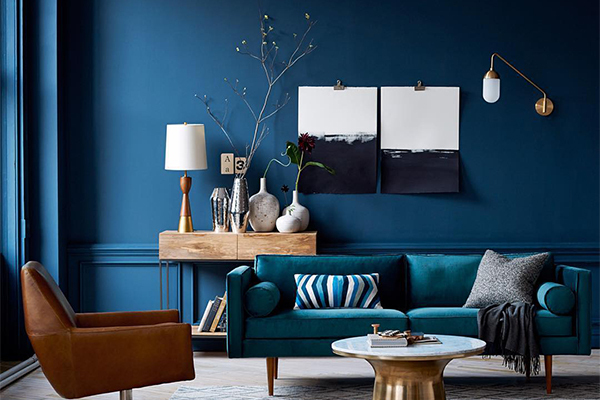 Image via @sherwinwilliams
​Paint and colour experts
Sherin Williams
show us navy styling with a dramatic flair. The gold and tan accents perfectly balance this moody space, proving that you can make a room with dark walls feel light.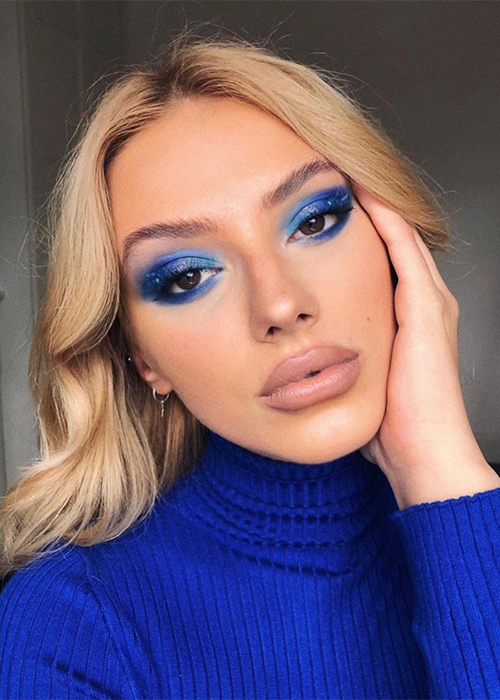 Image via @daniellemarcan
London beauty guru
Danielle Marcan
is a self-professed lover of blue, and we can see why! This chic look blends shades to create a dark, smoky eye, with a little bit of glitter thrown in for good measure.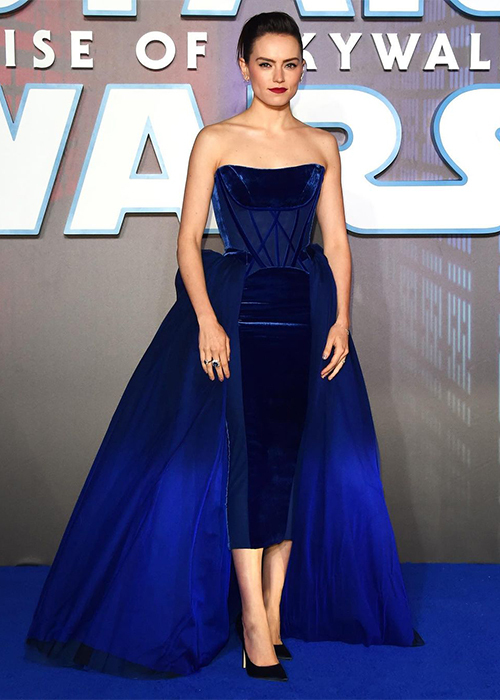 Image via @instyleaus
Daisy Ridley looks other-worldly in this deep Vivienne Westwood gown at the premiere of
Star Wars: The Rise of Skywalker
, her third film in the Star Wars franchise.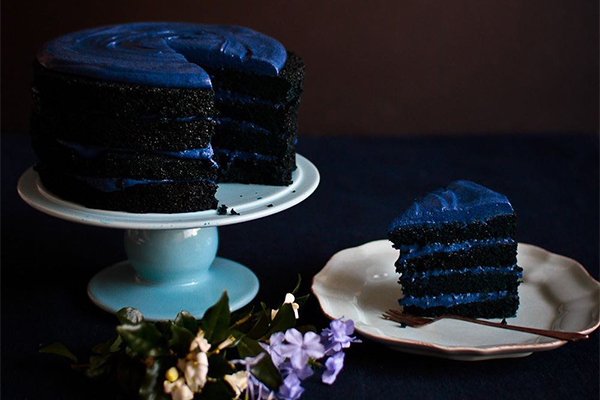 Image via @notquitenigella
Lorraine Elliot of
Not Quite Nigella
is no stranger to creativity when it comes to food. This blue velvet cake has layers of delectable navy frosting running through it so you know it's going to be perfectly moist.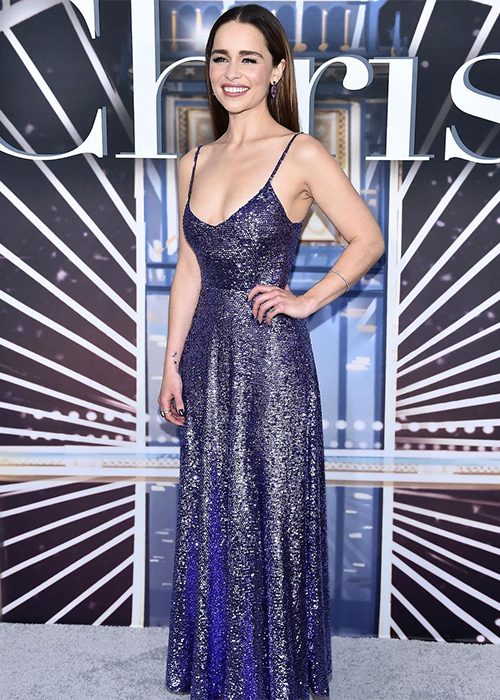 Image via @instyleaus
Since the finale of
Game of Thrones
, the show that shot Khaleesi
Emilia Clarke
into stardom, the actress has shown off her range with many incredible roles, the latest being her portrayal of Kate in
Last Christmas
. Seen at the premiere of the film in New York here in a stunning navy sequined
Valentino
gown that made her feel like a Christmas bauble.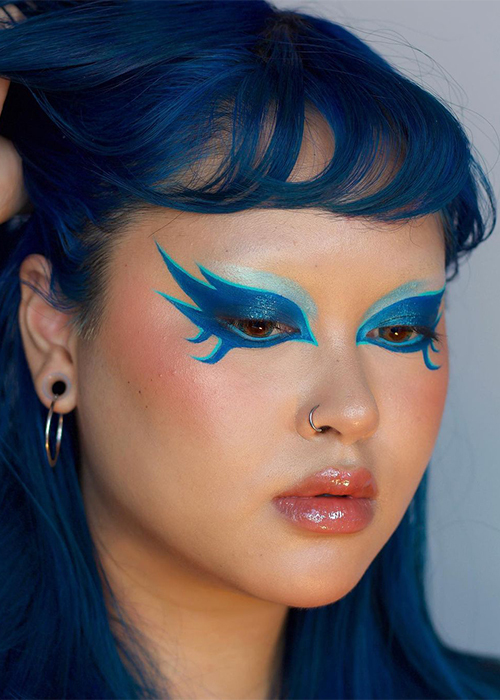 Image via @jada.desiree
Incredible Filipina artist
Jada Desiree
creates striking looks that are always complemented by her signature navy locks. This spiky blue beat is reminiscent of hot blue flames, and in the carousel post, she even pairs it with a tie-dye blue facemask. Safety first!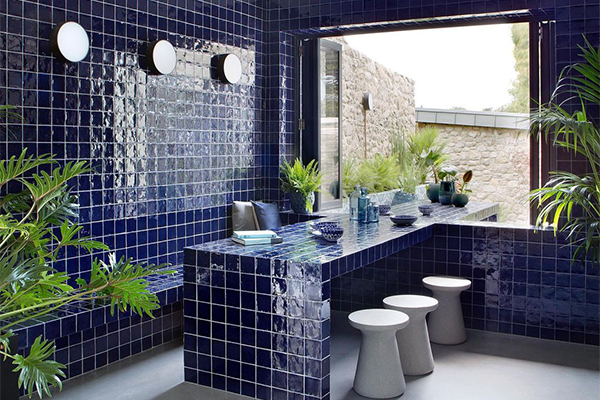 Image via @roisinlaffertykld
Roisin Lafferty
of
Kingston Lafferty Design
showcases seamless indoor to outdoor dining at its best at their Coachhouse project that was reshared on
Vogue Living
. The bold deep blue tiling beautifully extends this look into the outdoor area and is perfectly accentuated by the luscious greenery filling both spaces.