Many of us have already been working remotely for entire careers, but those of us who are new to this arrangement may be going stir-crazy without the regular office banter and
ergo chairs
.
Not surprisingly, there has recently been a serious deluge of tips on how to work from home successfully. At least, for now, Australians don't have the added complication of minding children while working, so things are relatively achievable. If you find yourself losing focus, getting bored or lonely while working from home, here's our pick of the tips we've seen so far.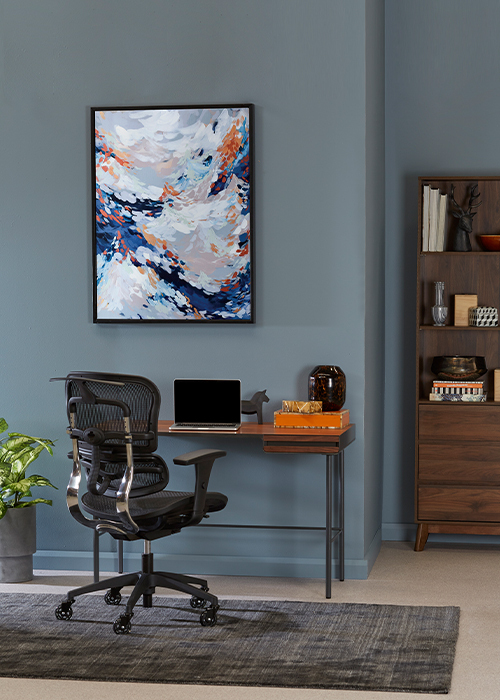 Keep up the same routine
Both the likes of Google Primer and even the World Health Organisation have advised sticking to as much routine as possible for mental health and work productivity. It's been said that practising the same routine, particularly your morning routine, triggers your brain that it's time to start work. With that said, do what you would've done normally on your midweek mornings (within reason), so make that
coffee
, read the news, get on that
treadmill
, or put on a face of
make-up
. Getting in the mood to work is crucial to starting the day right… so that means no pyjamas while you work.
Write a to-do list
Lists are always the way to go to ensure you stay on course. Write one, ideally the night before, and prioritise the top three things you want to achieve for the day, and then stick to it. If you work in a team, try using Trello so you can make your tasks visible, make notes, mark them off and re-assign them as you go. Prefer to map things out right in front of you? Try using a
whiteboard
instead.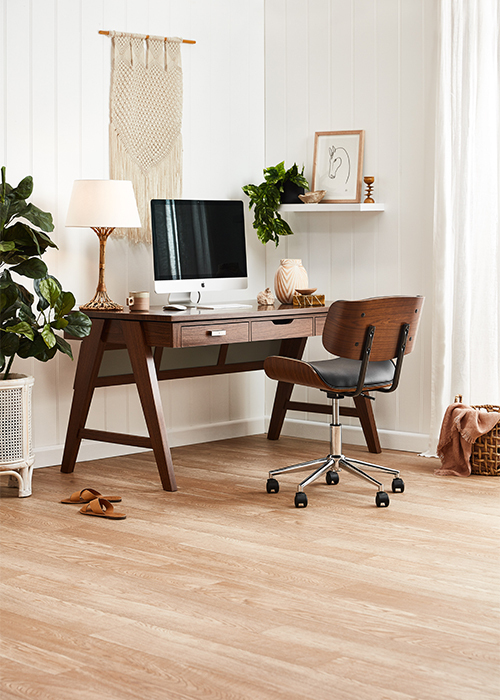 Practise the Pomodoro
No, we're not talking about pasta (although that, too, would be nice). The
Pomodoro Technique
, named after the tomato-shaped
timer
the creator used, is a time management method that involves you completing a task without interruptions in 25 minutes, then giving yourself a short break. You repeat this four times, after which, you're allowed a longer break of up to 30 minutes. You could even mark this out for yourself in Google calendar and make it visible to colleagues so they don't interrupt you. Setting mini deadlines on a
timer
throughout the day also holds you accountable and ensures you get through your to-do list.
Stay connected
Unless you completely work solo, the likelihood is you'll still need to speak to colleagues. Ensure you've set up a process for collaboration whether it's through Google Hangouts, Slack, Zoom or FaceTime. Hopefully, the internet won't let you down!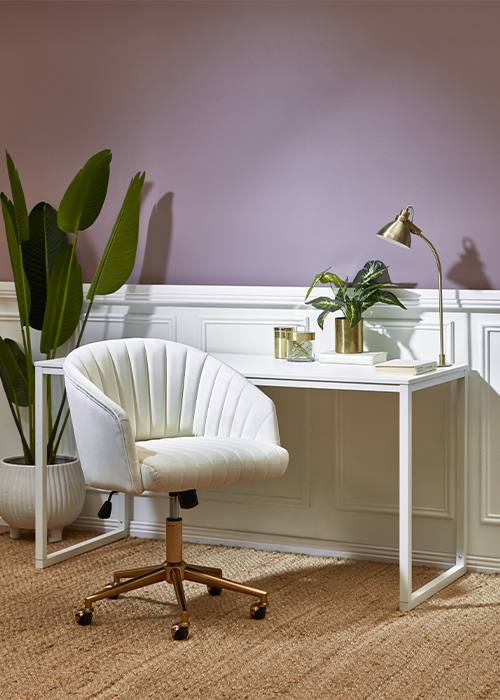 ​Keep moving
Don't just sit at your
desk
staring at your computer; keep alternating your position and work spot. Stand and walk around when you're on a call, brainstorm on the
sofa
or join a meeting while standing at your kitchen counter, but whatever you do, do not work from bed. If sitting isn't your thing, perhaps you need to consider a
standing desk
for home. Also, ensure your rest time involves stepping outside for a walk, even if it's a lap around the block.
Keep dreaming
Having inspiring imagery and beautiful things around you can definitely keep up morale. Create a mood board of your dream reno,
room ideas
for your home, recipes you'd like to try, or holidays you'll take when travel bans have been lifted, and don't forget to include photos of people you love to put a smile on your dial. We've also got plenty of
wall art
to beautify spaces and
vases
for fresh blooms to add colour and life to your work space.
Also, check out our articles on
how to organise your workspace for productivity
and
interiors bloggers' tips on working from home
.
Need to set yourself up for work? Shop our full range of
office chairs, desks and more
.