Open up your space and give rooms more personality with these simple tips for decorating with mirrors.
​
1. Don't just settle for a rectangular frame. Depending on your space, an interesting shape can really lift a room and make a statement. Discover our range of
arched mirrors
and
round mirrors
.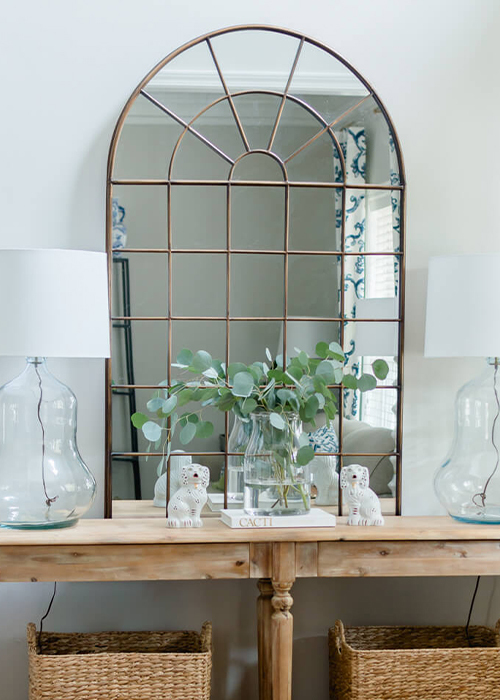 Image by The Home I Create
2. Generally go as big as your room will allow. An oversized mirror can do wonders to add the illusion of more space.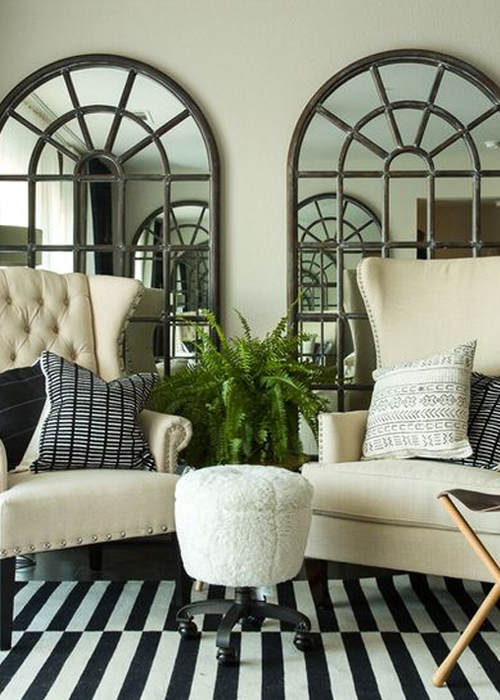 Image by Country Living
3. To create added interest, try working in multiples. Hang a matching pair for symmetry or create a gallery wall of smaller mirrors for your very own salon.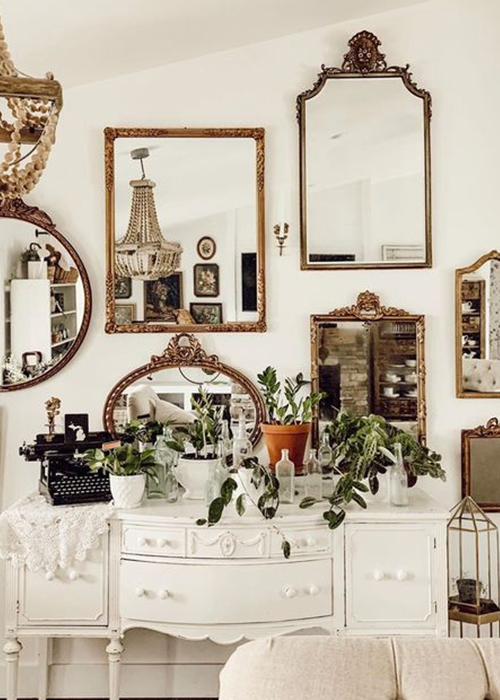 Image by RusticWildArrow
4. Consider striking metallic frames or ornate gold mirrors for baroque drama.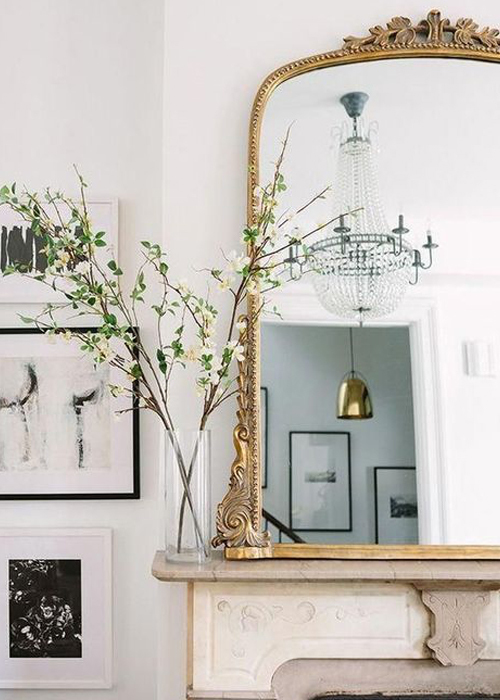 Image by Rug'Society
5. Don't feel like you have to hang your mirror. A large mirror leaning against a wall can be both stylish and functional.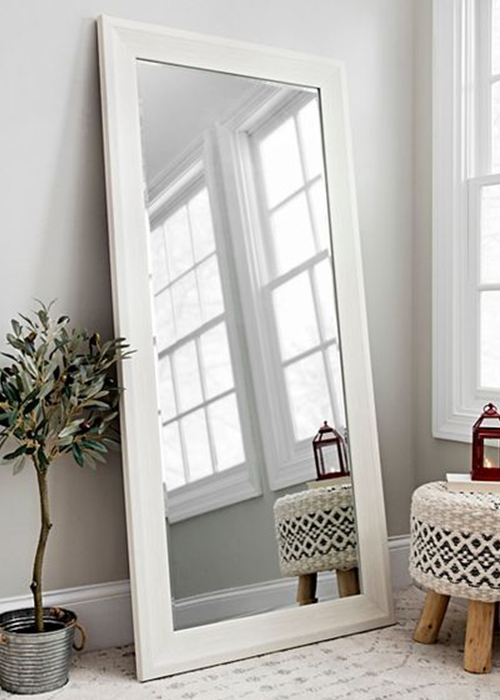 Image by Kirkland's
6. Ensure you position your mirror opposite a room's entryway to achieve what is known as the 'greeting technique'. It shouldn't be too high, and allow a spacious gap between the mirror and any furniture.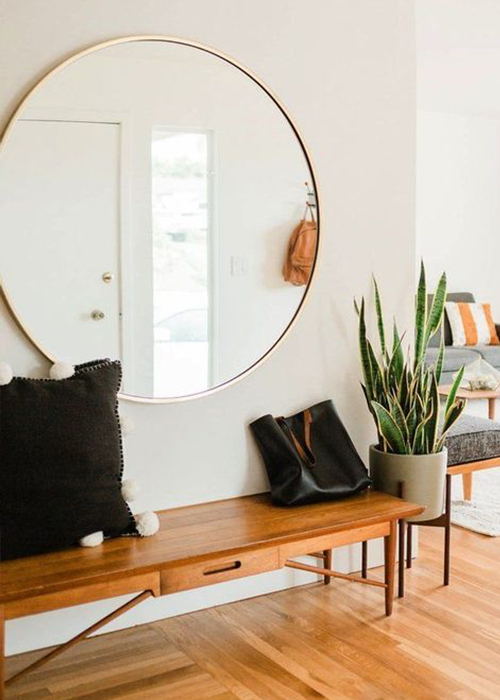 Image by Glitter Guide