Always in fashion, blue is a colour that outlives seasonal trends and melds beautifully with almost any style. However, using too much blue is like wearing too much denim; monotonous. Here, we share handy hints for styling with blue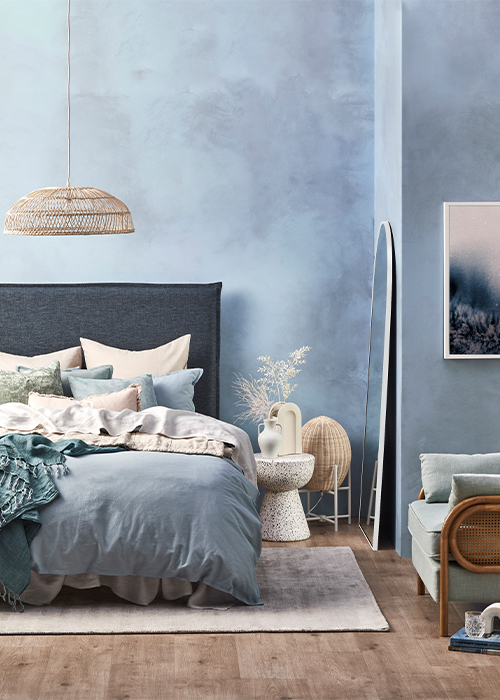 Balance warm and cool colours
Colours can be separated into either warm or cool tones. Blues and greens are classified as cool colours, whereas reds and yellows are warm. As blue gives a space a cool tone, adding a contrasting warm colour gives your colour scheme balance. Luckily, one of the simplest ways to inject warmth is with timber or
rattan furniture
. Combining blonde finishes will have a relaxed feel, while walnut pieces add a sophisticated touch.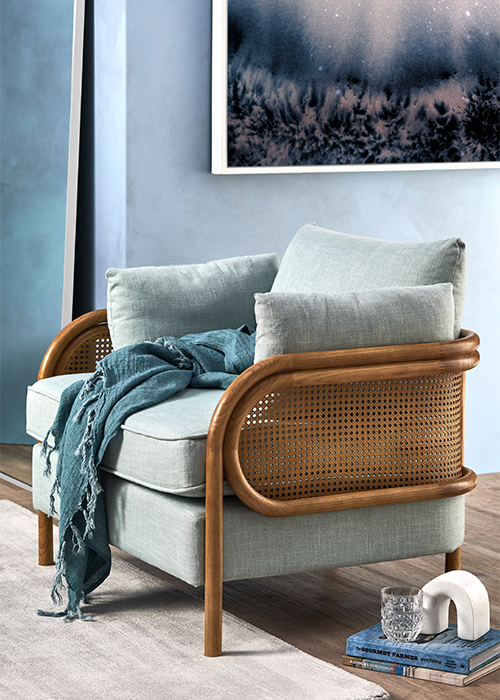 Use a mixture of shades
If you're feeling confident with blue and wanting to explore layering different shades, consider mixing warm and cool tones of blue. That's right, although blue is generally considered cool, different blues can slide towards warm if they have a red undertone. Mix seafoam with lilac blues to add depth and variation to your overall look.
Blend light with dark
Pale blues are inherently dreamy and serene, but without contrast can feel bland. Mix in deeper blues to create moments for pause and add structure to the space. Contrasting a light and shade within the same room provides stimulating elements and gives the environment character. Avoid overwhelming the space by limiting dark tones to furnishings and sticking to light-toned walls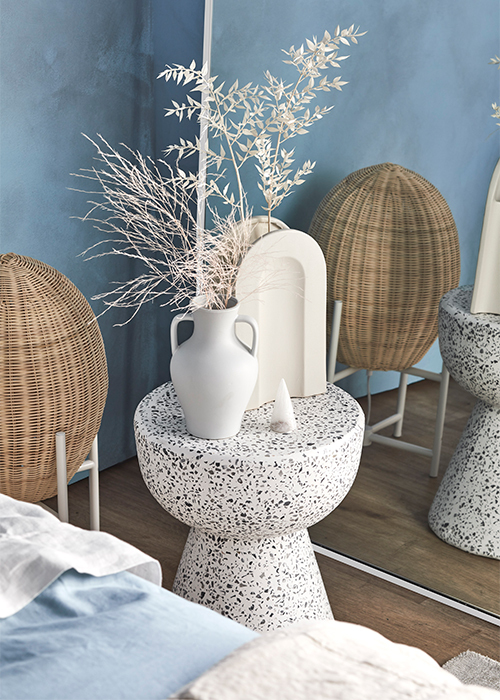 Embrace textured pieces
Add dimension with interesting materials, such as woven wicker or terrazzo. Grainy details create the illusion of texture and convey an inviting, 'touch me' quality. Having an array of different textures adds depth without detracting from the tranquillity and creates eye-catching moments.