If you haven't already noticed, that sexy messy bed look has been gaining as much traction as beach hair. Who doesn't love beauty that seems relaxed and effortless? Here's how to make your bed for that Insta-worthy shot.
1. First, the bedding: soft, crumpled linen is the name of the game. Durable and breathable,
linen bed sheets
get softer with each wash, and its relaxed fibres ooze casual sexiness. You could even extend the linen look with an upholstered
linen bedhead
.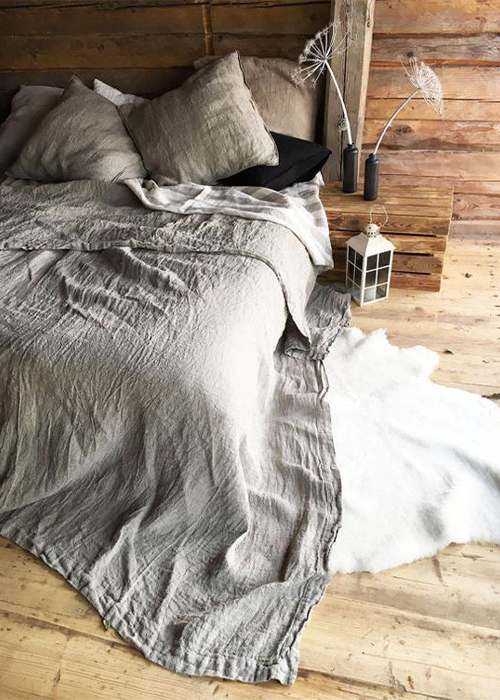 Image by Linenbee
2. Consider going up in size for your top sheet. Since you'll be letting it all hang out, you'll want some excess material to drape on the floor and create that billowy look.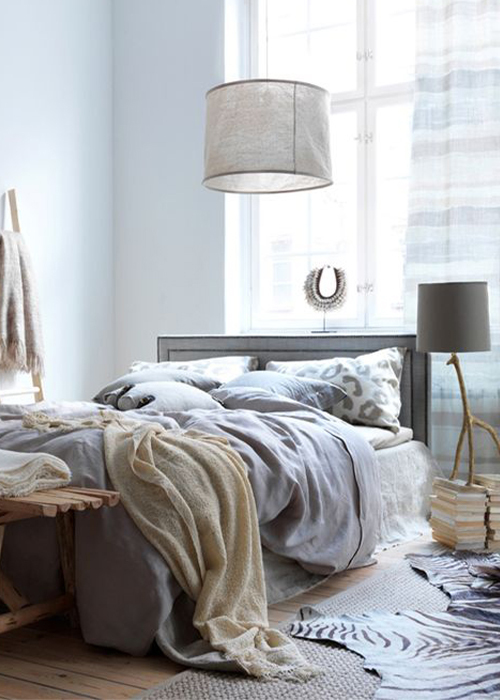 Image via Life as a Moodboard
3. Stick to a light neutral colour palette for your bedding for that cloud-like feel. Try shades of white, grey, cream or stone.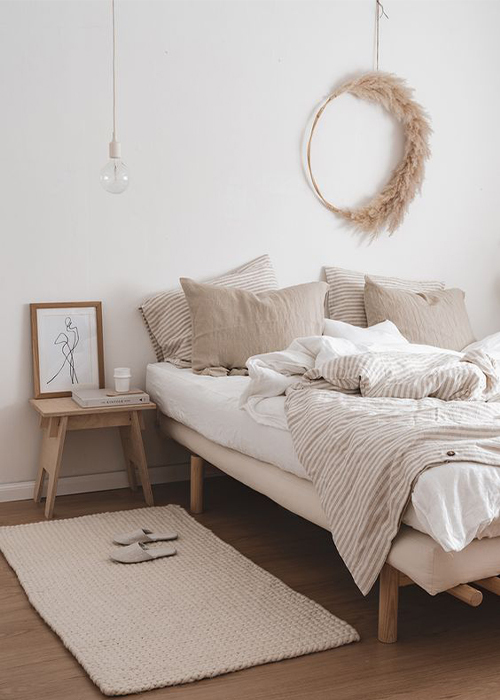 Image by Elle Fotografie for MagicLinen
4. If you're craving more colour, consider softly tinted pastels or moody indigos for sultry drama.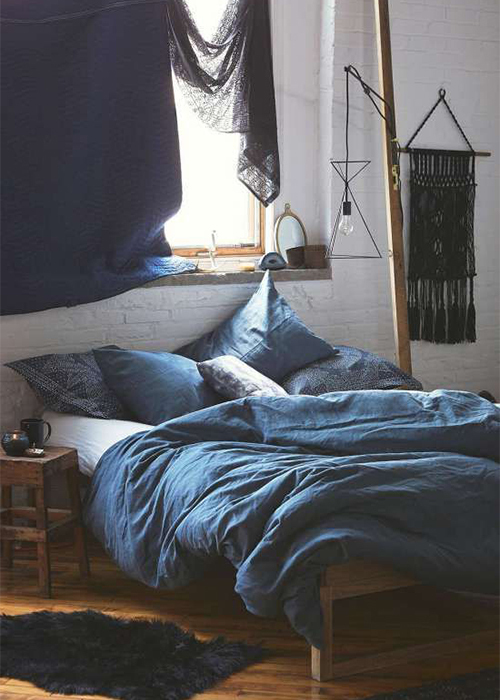 Image via Urban Outfitters
5. Mix textures to create dimension so your bed doesn't look sad and flat. Think
waffle throws
, soft
blankets
and
textured cushions
, which will also make the wrinkled look more deliberate.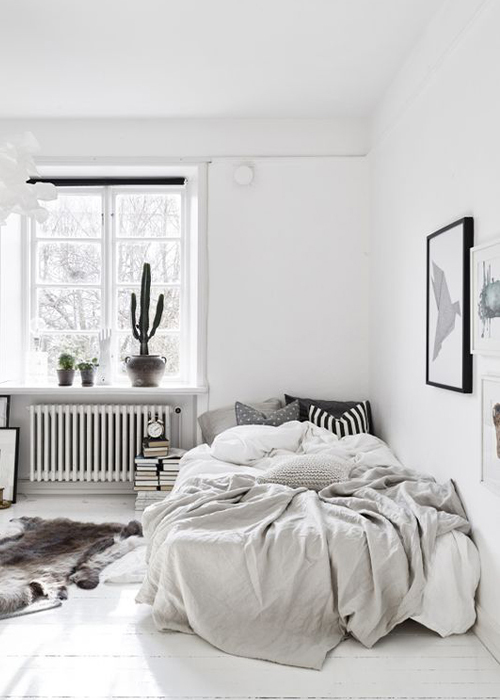 Image via weheartit.com
6. Create volume, movement and plushness with a
feather and down duvet
and
feather and down pillows
.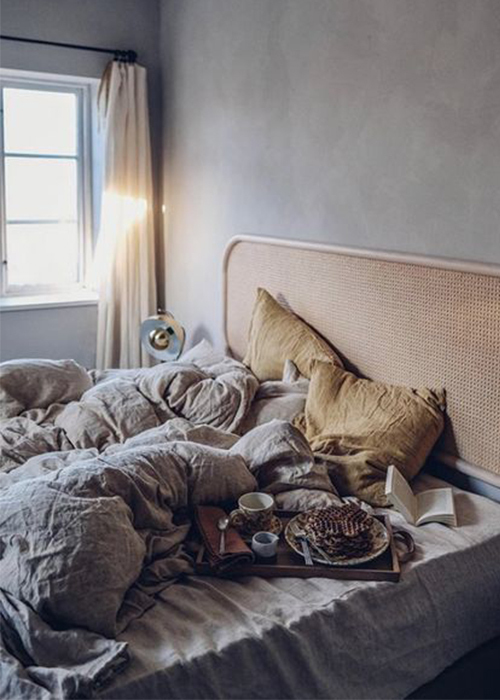 Image via By Molle
7. Avoid symmetry. Work with an odd number of pillows, arrange them at varying angles, and pull the duvet down on an angle.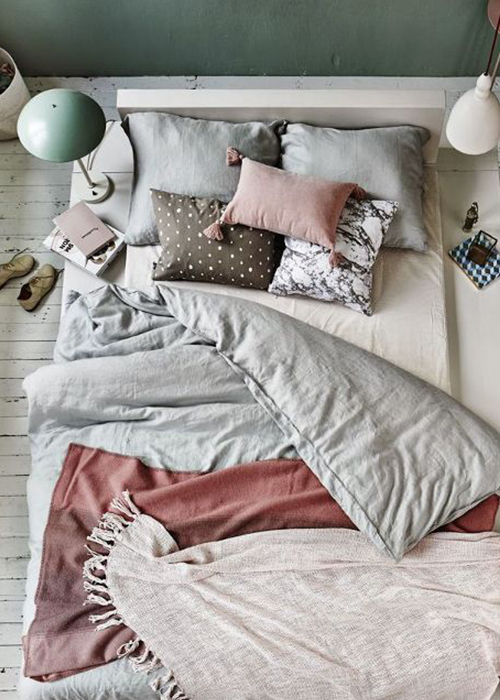 Image via Un Due Tre Ilaria
8. The messy bed is all about simplicity, so keep detailed decor to a minimum, and avoid busy prints and embellished cushions.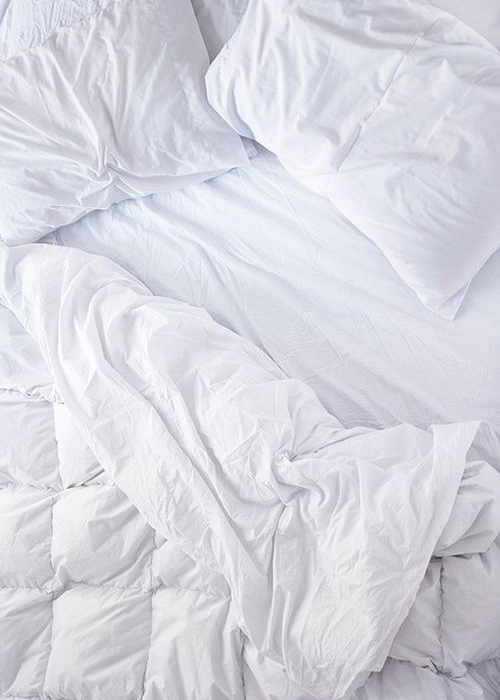 Image via Buzzfeed
​9. Remember, it's all in the attitude. Keep it loose and carefree, and if all else fails, you can always have a roll in it. ;)