As part of a three-part series, stylist Allira shows you how to pimp up a plain wreath with native flowers for an Australian touch.
​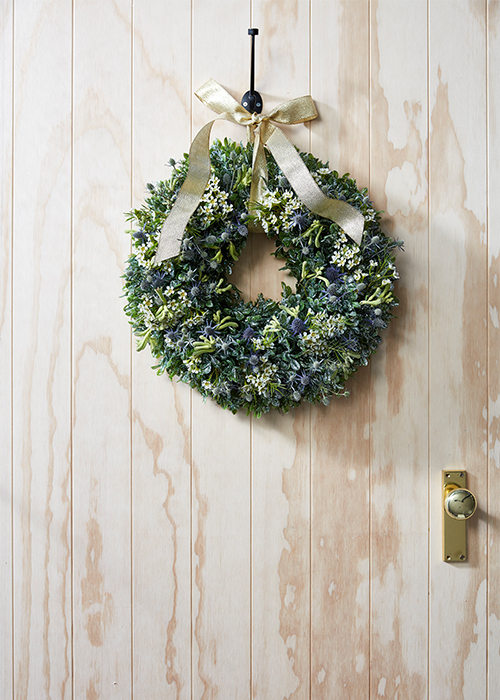 What you'll need:
- A faux wreath of your choice (we used the
Charming Frosted Spruce Wreath
)
- Secateurs
- Florist wire
- A selection of Australian native flowers (we used Thistle, Kangaroo Paw and Wax Flowers)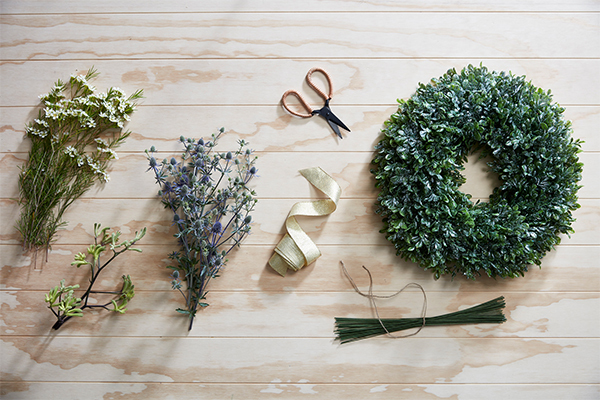 Step 1:
Using the secateurs, cut the florist wire into 10cm lengths, then trim your flowers to the desired lengths. We kept a 5-10cm stem per flower so we were left with plenty of room to secure each.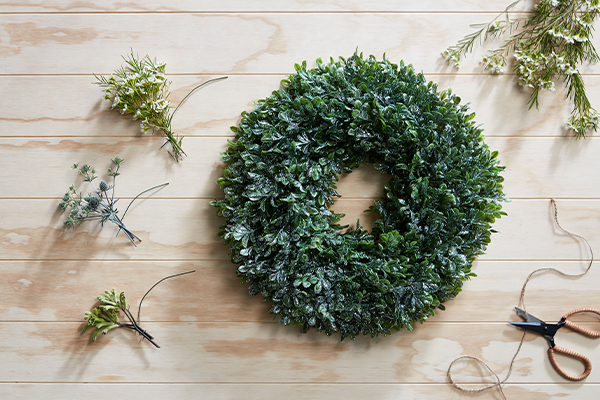 Step 2:
Begin to layer the flowers around the wreath, working in sections. Once you're happy with each flower's position, thread it through the foliage of the wreath and secure with florist wire, trimming off excess stem or wire as you go. Repeat all the way around your wreath, tweaking until you're happy with the balance – we went for a classic, symmetrical look.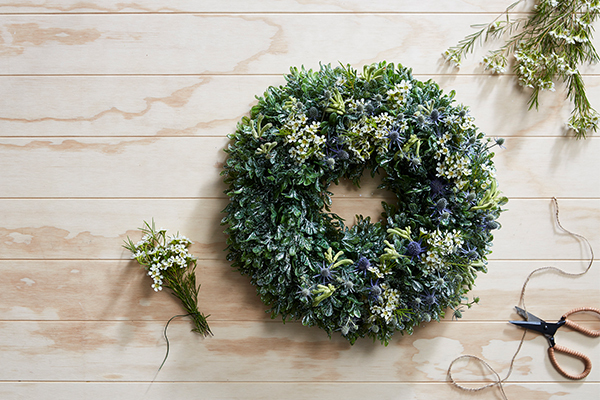 Step 3:
​
To finish, take your ribbon and loop it through the middle of the wreath, bringing both ends together at the top and tying into a large, full bow. Hang the wreath in your chosen spot using a section of ribbon at the back of the wreath, and you're done!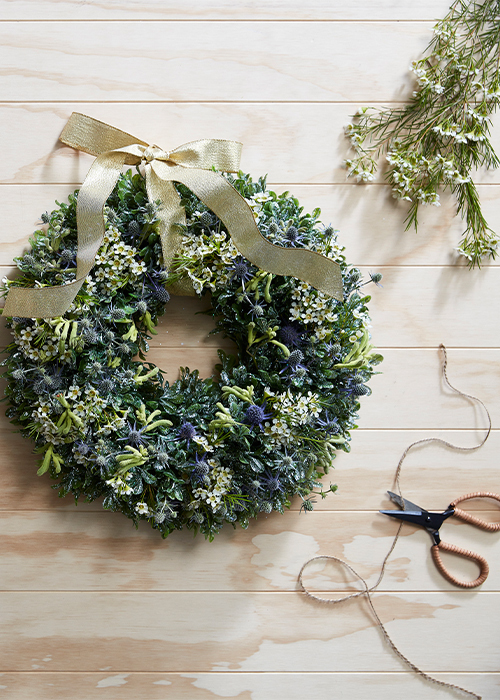 Shop all Christmas wreaths and garlands now.