As part of a three-part series, stylist Allira shows you how to pimp up a plain wreath with native flowers for an Australian touch.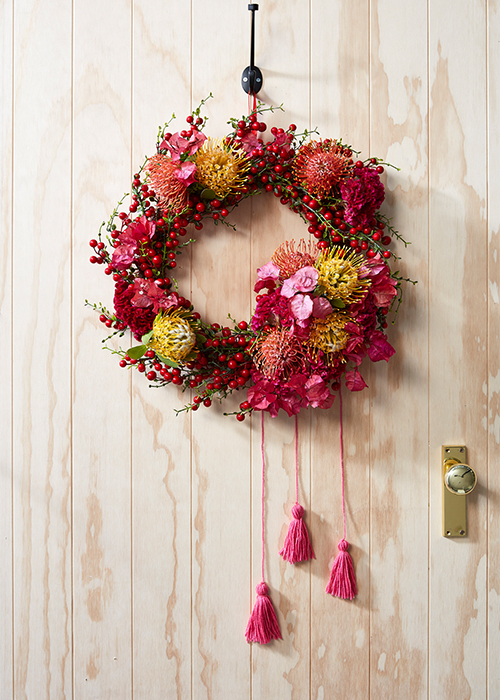 ​
What you'll need:
- A faux wreath of your choice (we used the
Pine and Red Berry Christmas Wreath
)
- Secateurs
- Florist wire
- A selection of flowers or foliage (we used a selection of waratahs and bougainvillea)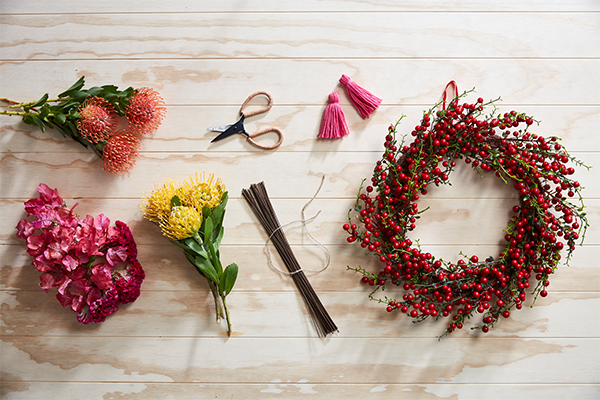 Step 1:
Using the secateurs, cut the florist wire into 10cm lengths, then trim your flowers – we kept a 10cm stem per flower so we were left with plenty of room to secure each.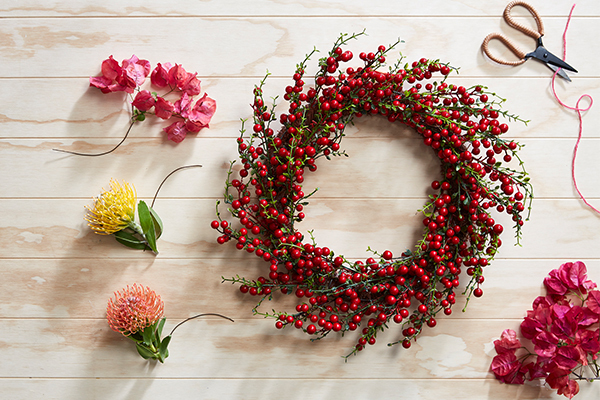 Step 2:
Begin to layer flowers onto wreath, starting with a single focal point (we chose the bottom right corner). Once happy with each flower's position, thread it through the foliage of the wreath and secure with florist wire, trimming off excess stem or wire as you go.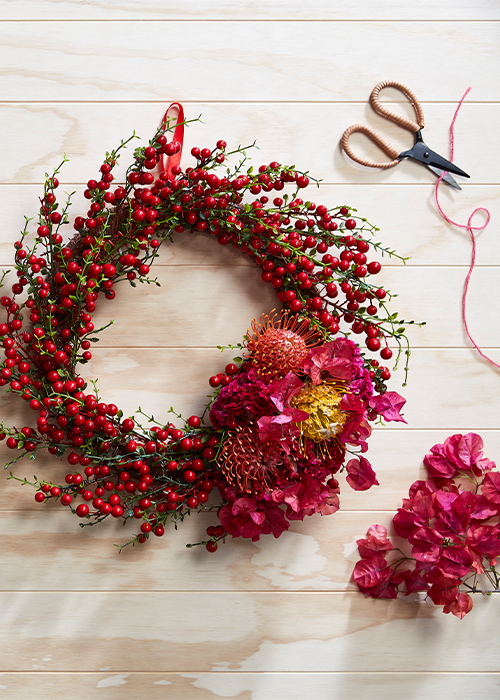 Step 3:
Now move on to the rest of the wreath, this time evenly spacing flowers to complement the focal point you've already created. Continue all the way around, tweaking and securing flowers to the wreath as you go, until you're happy with the overall look.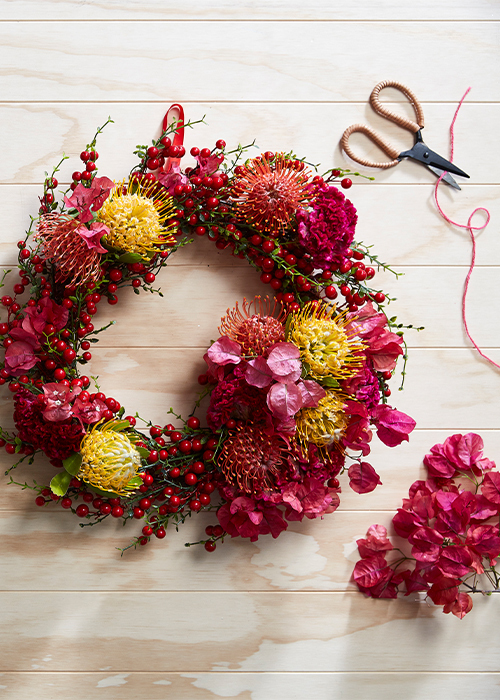 Step 4:
​Our finishing touch for this wreath are some tassels. You can buy these from most craft stores, or easily make your own with some wool as we have done – there are plenty of easy tutorials online. With the wreath flat on a table, lay the tassels out to determine placement and hanging length. Carefully flip your wreath over and tie each tassel to the foliage or frame of the wreath from the back. Your wreath is ready to hang!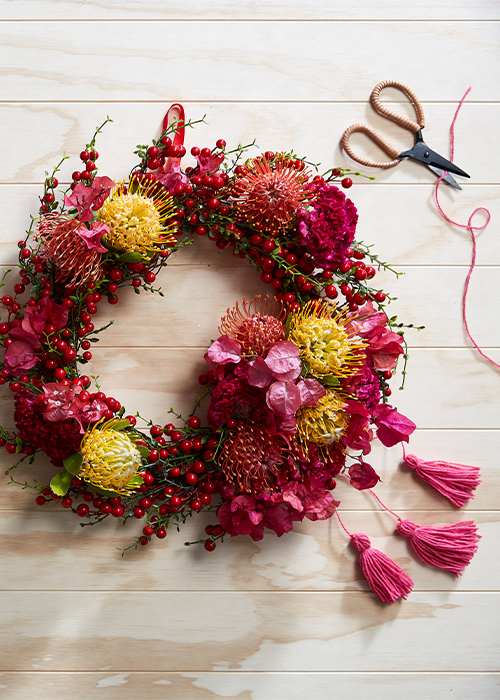 If you don't have a place to hang a wreath, these look just as beautiful as a table centrepiece (try adding a candle to the centre), or displayed on a mantelpiece or console table. You can leave the flowers to slowly dry out during the festive season, or if you prefer, pluck them out as they dry out and replace them with fresh ones.
Shop all Christmas wreaths and garlands now.