When it comes to furnishing your home, you'd think bar stools would be the least of your worries. Simply pick the ones that suit your style and off you go, right? In reality, however, there's so much more to think about. Here, we give you a breakdown of the ins and outs of selecting the perfect perches for your space.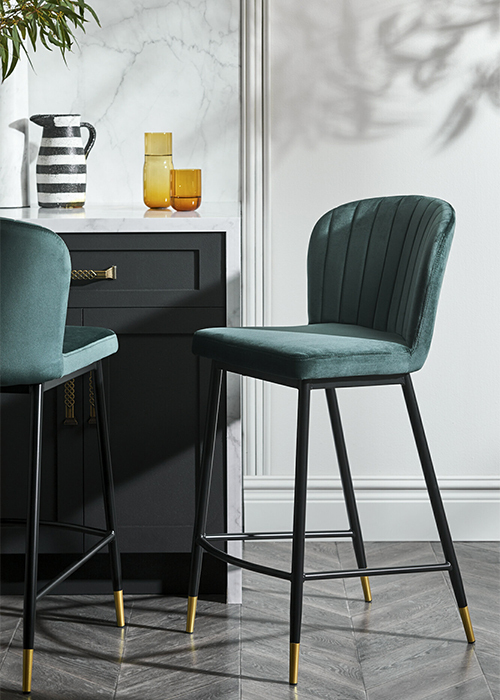 Determine your space
In Australia, the average height for a counter is 90cm. The general rule of thumb is to have your bar stool around 25cm lower than the bottom of your counter. This allows room for your legs when you're sitting down (a term that's sometimes refered to as 'thigh clearance'), which, depending on comfort, ranges between 20-30cm. Considering this, the ideal stool height should be between 62cm and 69cm.

So, before you even start to think about how your bar stool looks in terms of material and colour, you first need to work out the following measurements:

1. The distance from the floor to the bottom of your counter
2. The height of the desired stool from the floor
3. The difference between measurement 1 and 2 to determine the 'thigh clearance'

Where sizing can get a bit tricky is when the stools will be in use by people of varying heights. If you've got kids, adjustable stools might be something to think about.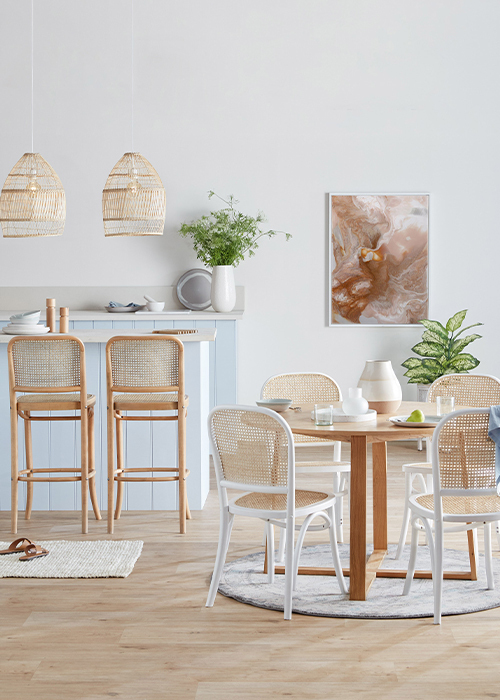 Work out the height
Now that you've got your measurements, you need to know what you're looking for. Contrary to popular belief, bar stools come in different heights and it's important to know the one that you require for your kitchen or bar counter before you add to cart. There are three main ranges of height:

- Counter height (60-68cm)
- Bar height (69-76cm)
- Tall (over 76cm)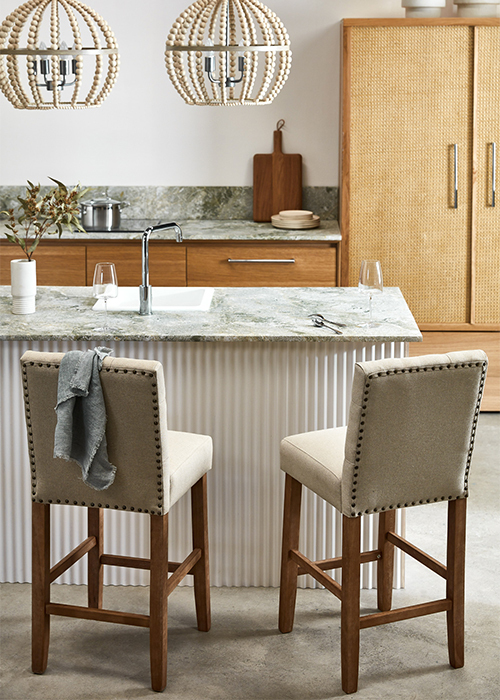 Figure out your spacing
Now you've sorted out all the height mechanics, it's time to see how many stools you can fit comfortably along or around your bench. For a standard seat about 40-45cm wide with no arms or backrest, set the stools 15cm apart. Adjust this to 20-22cm apart if they have a back, armrests or if they swivel to make hopping on and off easy and comfortable.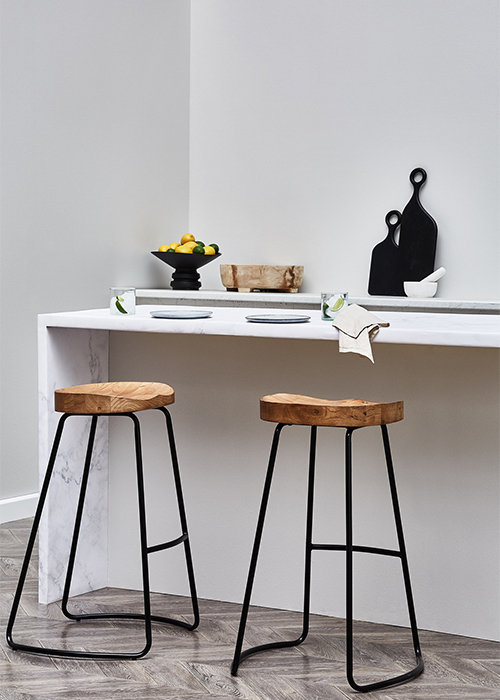 Style your stool
Without a doubt, the most fun part of choosing any furniture is picking your favourite styles, and with bar stools, there is definitely a lot of room to play around. But, again, there are a few things to keep in mind.

- What materials will complement your finishes?
- How can you ensure noise reduction and minimising damage when dragging the stools across the floor?
- Are your stools a statement, or are they to be kept out of sight when not in use?

If you have a timber benchtop, try finding stools with timber seats in a similar shade, or opt for a lighter or darker shade for a complementary look. Be aware of your flooring and how you can protect it from scratches and wear by adding protective rubber or felt strips to the feet. If limited space is an issue, select styles that can be easily tucked under the benchtop, but if adding flair is your focus, look at stools with a back or armrests that will make the dining experience more comfortable. The beauty of bar stools is in their ability to easily mix and match, so don't be afraid to shop the same style in multiple colours.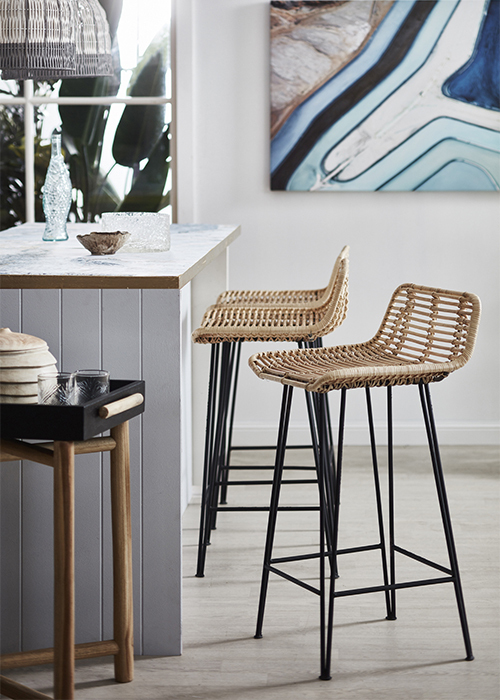 Shop our bar stools now.