Discover the art of the perfect Christmas tree with our handy step-by-step guide.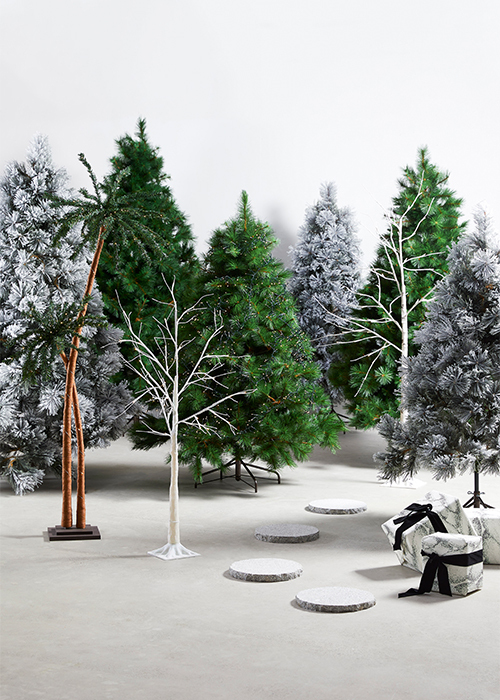 1. Choosing your Christmas tree
Artificial
Christmas trees
have come a long way and there's now a wide range of styles in various shapes and sizes to suit every home. Not only can they be reused year after year making them a great economical choice, but you also don't have to clean up pesky pine needles or worry about allergic reactions. Artificial trees are also ideal as their branches are pliable and easy to arrange for a full and symmetrical look.
When choosing a tree, like with a piece of furniture, it helps to know where it's going, and to measure the space it's going in. Choose a regular full tree if you have a spacious area, or a slimmer option if you're limited on space. In terms of height, allow for at least 15cm between the top of your tree and the ceiling, not forgetting to consider the tree topper. You may also want to consider the style of your existing space. You can't beat a classic pine tree, but if your interiors allow for it, you may also want to consider a
snow flocked tree
or minimalist
twig tree
.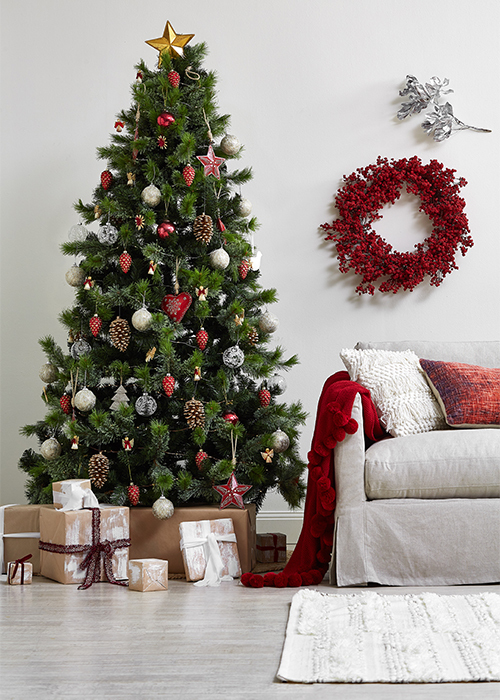 2. Deciding on the look for your tree
There are so many festive styles to consider these days. You can go rustic and natural with hessian and burlap ornaments; classic with shimmering red, green and gold baubles, or modern and minimalist with white and silver decor. When choosing a look, don't forget to also consider the style and colours within the space that the tree will occupy. Once you decide on a look, you can then narrow down the
Christmas tree
that will best suit this aesthetic.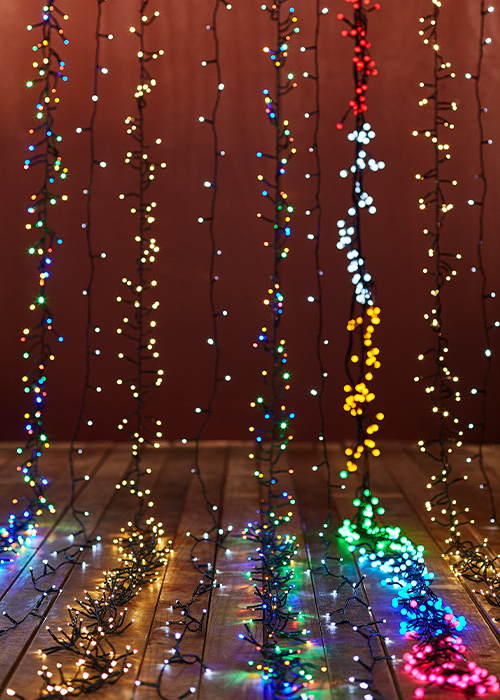 3. Choosing Christmas lights
When choosing
Christmas lights
, obviously consider the size of your tree first. You'll need an average of at least 100 lights for every 50cm, depending on how bright you like your tree. If you want your
ornaments
to be the focus, opt for warm white lights instead of coloured lights. Don't forget to also match the cord to the colour of your tree so it disappears into the foliage.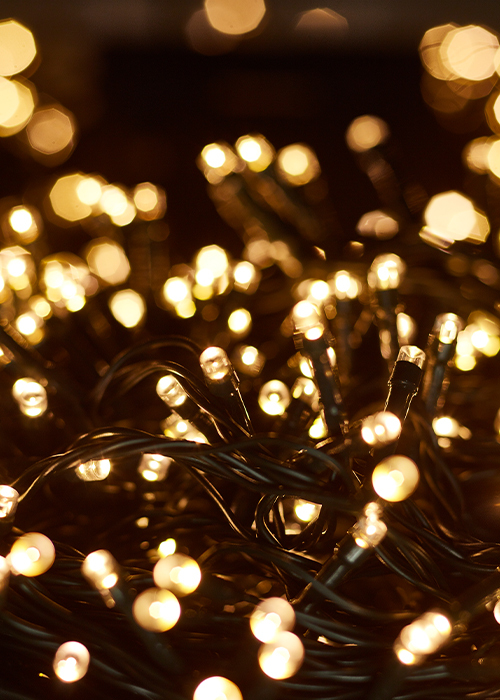 4. Hanging Christmas lights
Hanging Christmas lights on artificial trees are much easier as the tree shape is more uniform. Begin by wrapping your lights around the outer branches, but don't stick to the perimeter the whole way around. As you wrap, choose a few key branches and bring the strand of lights all the way to the trunk, wrapping back around your chosen branch towards the tip. Continue distributing lights around your tree, repeating this on a couple of carefully selected, more prominent branches; this trick will give your tree more depth and your ornaments extra sparkle! If you can't be bothered with stringing lights, buy a
pre-lit Christmas tree
with the lights already attached.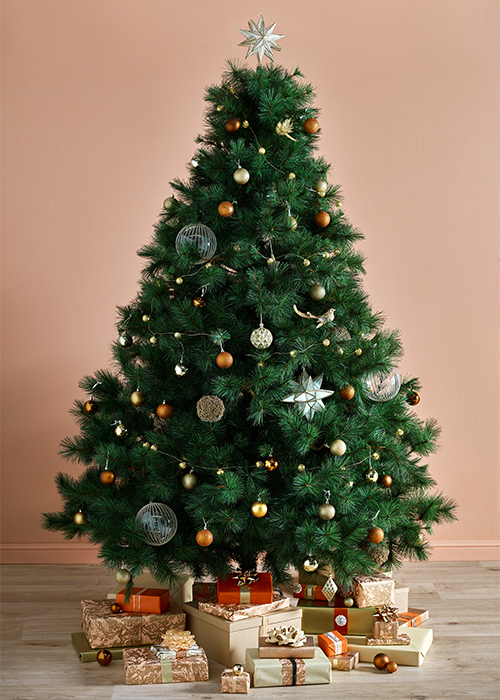 ​5. Decorating the tree
Lay out all your
Christmas decorations
so you can see what you have to work with. The number of ornaments you need will depend on your tree's size, as well as how much of the tree you want to decorate which is very much a personal choice. If you're using
garlands
, make sure these are added first. Drape garlands unevenly for a relaxed look or layer in equal loops for a more formal style.
When moving onto
ornaments
, hang your favourite ones first in the most prominent positions, then fill in the gaps with smaller, complementary baubles and ornaments. Like your lights, be sure to hang some ornaments close to the branch tips and some further in towards the trunk to create depth and interest. Step back every now and then to make sure your decorations look balanced. If you have pets or young kids, you may also want to reconsider hanging ornaments on the lower branches of your tree.
Once you're done, don't forget the ultimate finishing touch - the beautifully wrapped presents underneath!