Australia Day is a time to celebrate all that's great about the place we're lucky enough to call home - from the amazing and diverse communities we live in to the beautiful environment that surrounds us. We challenged our Style Team to create a living space that reflected the Australian landscape, and share their favourite pieces and top tips for relaxed Aussie living. Don't forget to check out our Australian Living sale for even more products and inspiration.

Jessica Bellef – Head of Styling
The Ellis Spicy Mustard pom pom throw reminds me of all the good things about Australia – the colour makes me think of our golden sunshine. We are incredibly lucky to be surrounded by some of the world's most beautiful terrain and in my own home I like to celebrate this by using colours that reference the green of gums, rich red dirt and our sparkly blue oceans.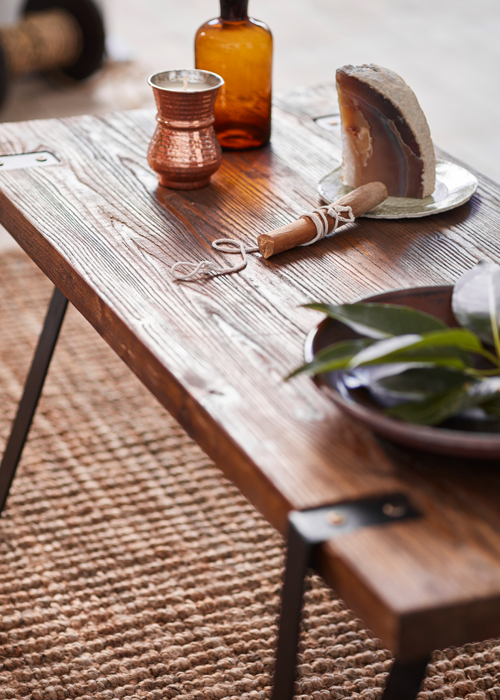 Alex Holmwood – Furniture Buyer
I love to support Australian industries by selecting great quality, well priced pieces such as the relaxed linen Freya Sofa. Try mixing colours and textures with leather cushions, cotton throws, soft white sheepskins, and an oversized bunch of native Fraser Island Apple bush.
Lucy Stevens – Graphic Designer
I love the sleek timber and textural linen in the Modern Classic Leisure Armchair, perfect for those relaxing summer afternoons with friends. The detail on the back of the chair makes it a really beautiful feature piece – the cool relaxed vibe is typical of Australian style. I love bringing native greenery into my home, although my roommate might say I bring the whole bush home with me!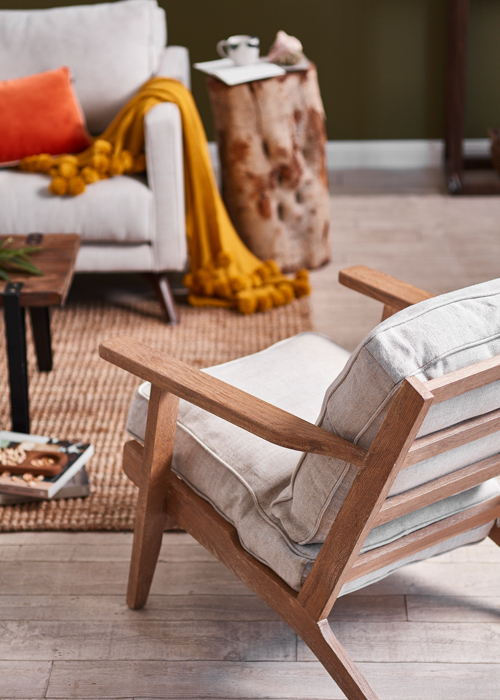 Cathy Leighton – Head of Content
My nanna grew up in a shack by the Hunter River in NSW, and the cheeky character in the Fluffy Cheeks Artwork reminds me of the stories she told me about the kookaburras stealing her silk stockings from the washing line. Apparently they mistook them for a delicious meal of black snake!
Lucy Sutherland – Commercial Director
Our landscape offers up a palette of stunning colours that is easy to draw inspiration from, whether it is the vibrancy of Kangaroo Paw or Billy Buttons, or the soft burnt earth colours and textures in these gorgeous Gabriel Velvet cushions. I would pair them up with soft stone textures and gumleaf greens for contrast.