Whether it's a romantic date or a family outing, make it an affair to remember with these transportation tips, essential accessories and tempting recipes.
​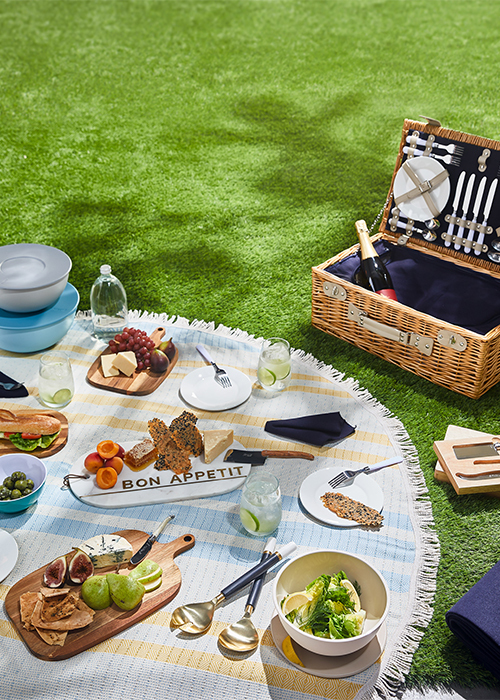 Food transportation tips
There's nothing more important than making sure all your food and drink gets to the picnic location safely and at optimal temperatures. Your classic
food storage containers
will work for the most part, but for pre-portioned morsels, use cupcake liners to keep them separate within the containers. There's nothing worse than a wilted salad, so keep your dressings in small
jars
, ready to be poured on arrival.
Beeswax and reusable wraps
are also great for items that are being transported in bowls.
​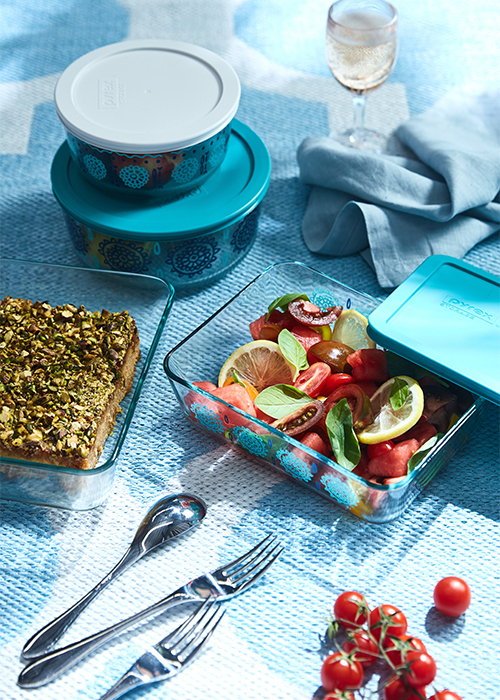 Packing the car
If you're worried about items rolling around in the car on the way, spread a
yoga mat
out in the boot and carefully place or stack everything in
baskets or crates
over the top. The crates will also make getting everything out of the car easier.
Temperature regulation
For warm food, consider transporting it in the
pot
that it was cooked in (cue less washing-up); just make sure you secure the lid of the pan by tying a tea towel through the handles. You'll also want to make sure that perishable items are kept cool on the journey and during the picnic, so if you have a big crowd, have separate
cooler bags
for drinks and food so the lids stay closed longer and the cold is kept in. It's also important to be aware of taking glass with you to a public park or beach, especially if there are children about, so if you can, transfer wine bottles into
insulated bottles
and stick to plastic or paper plates.
​​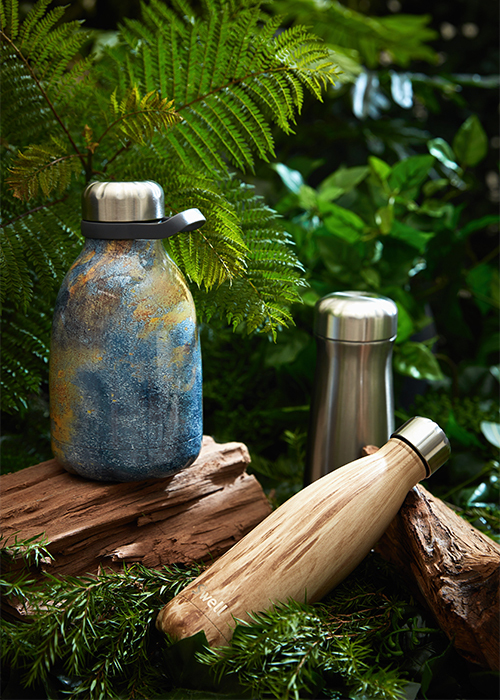 Essential picnic accessories
While you can have a picnic with just the basics, there are a few items that take a picnic from good to great. You'll need a quality
blanket
, preferably one with a rubber backing so damp doesn't seep up from the ground, and something to weigh down the corners if the wind picks up. If the sun is shining and trees are sparse, you'll want a
beach umbrella
to escape from those harsh UV rays. Keep any creepy crawlies away from the food with mesh food covers or elevate it with
foldable serving boards
(bonus if they have built-in wine glass holders). Last but not least, keep the good vibes going with your favourite tunes playing over a portable bluetooth
speaker
.
​​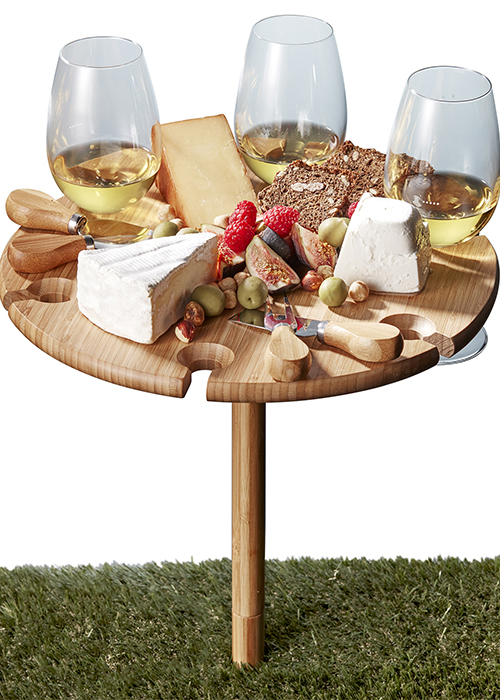 Our favourite picnic recipes
While there's nothing wrong with sausage sangers and a
cheese board
, sometimes a picnic just calls for something extra special. Here's what we've got our eye on for our baskets.
Next-level picnic sandwiches
Instead of bread rolls and BBQ chook, stock up on rice paper and roast duck from your local Chinese barbecue shop for these
easy Peking duck rolls
. Or, if your picnic destination has BBQ facilities, make
Neil Perry's spicy lamb skewers with cucumber yoghurt
, and BYO hummus and flatbread. Statement sangas like Adam Liaw's
two-metre banh mi
and this double-decker
Reuben club sandwich
are also sure to impress.
Shop our chopping boards and knife sets now.
​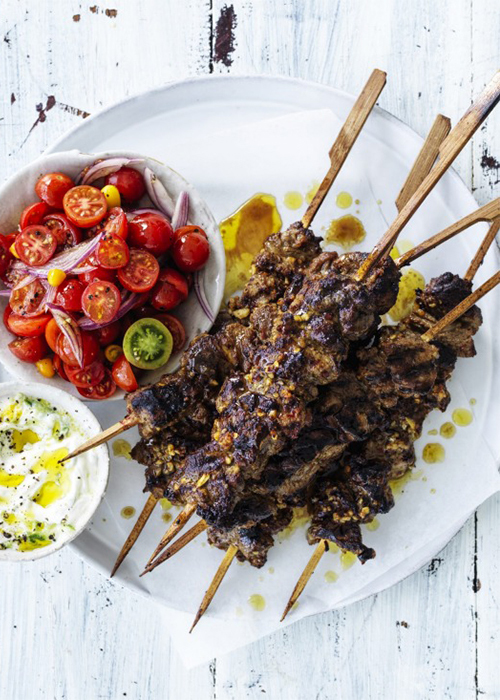 Image via goodfood.com.au
Picnic salads
Potato salads are always a winner at picnics. Keep it classic with this
perfect potato salad
, or try Matt Preston's
double mint potato salad
featuring both fresh and dried mint to cut through the richness.
​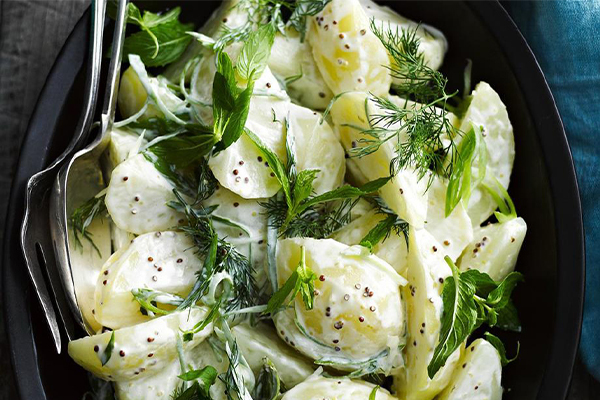 Image via womensweeklyfood.com.au
Fancy a salad with a difference? Embrace the
jar
food trend with a
mason jar salad with Asian dressing
. This
Cypriot grain salad
is also one of our favourites, as it is for many more of you it seems; it scored more than one million clicks within four years of being published, and continues to be the go-to dish for Aussies when asked to bring a plate!
​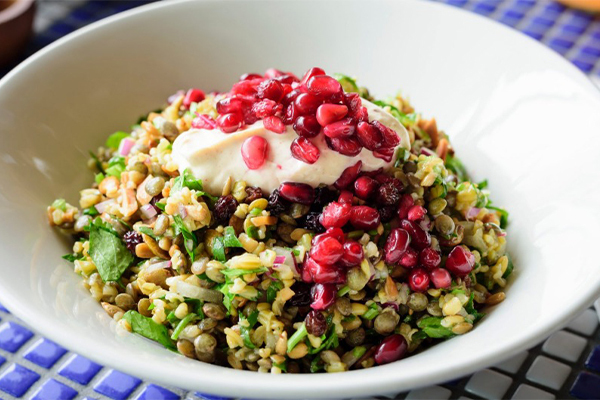 Image via goodfood.com.au
Let's also not forget the ultimate picnic dish: the pasta salad. Substantial, affordable and easy to transport, a pasta salad ticks off all the picnic boxes. Use pantry staples to make this
pasta and tuna picnic salad
, or add summer colours to your spread with this
shell pasta salad with feta, bacon, tomato and mint
.
Shop our serving bowls now.
​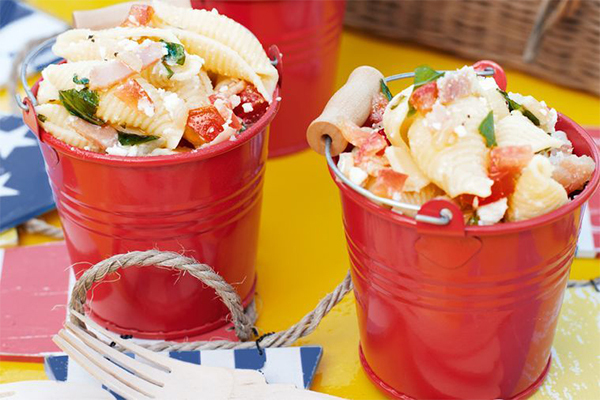 Image via delicious.com.au
Picnic pastries
Whether individual pocket pies or a rustic freeform tart, savoury pastries are a versatile way to use up what's left in the fridge, plus they're portable and are delicious warm or cold. You can't go past a classic
bacon and egg pie
, while vegos are sure to appreciate this crumbly
pumpkin, goat's curd and thyme tart
.
Shop our pie dishes and tart pans now.
​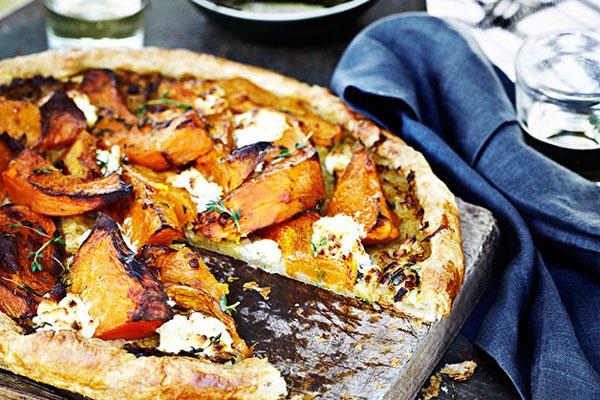 Image via gourmettraveller.com.au
Sweet picnic treats
Park your regular banana bread recipe aside, and try this
upside-down caramel banana bread
adorned with caramelised banana topping for your next picnic. Instead of brownies, we also like to mix things up with these
raspberry and white chocolate blondies
.
Shop our bakeware now.
​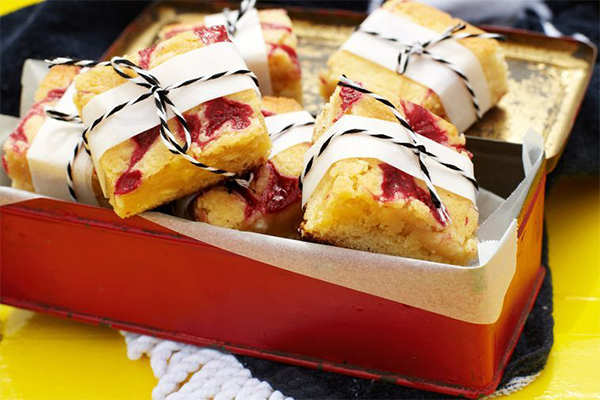 Image via delicious.com.au

Tile image via donnahay.com.au