Not sure whether to opt for roller blinds, Venetians or curtains? Stuck on colour or fabric? We help you see the light.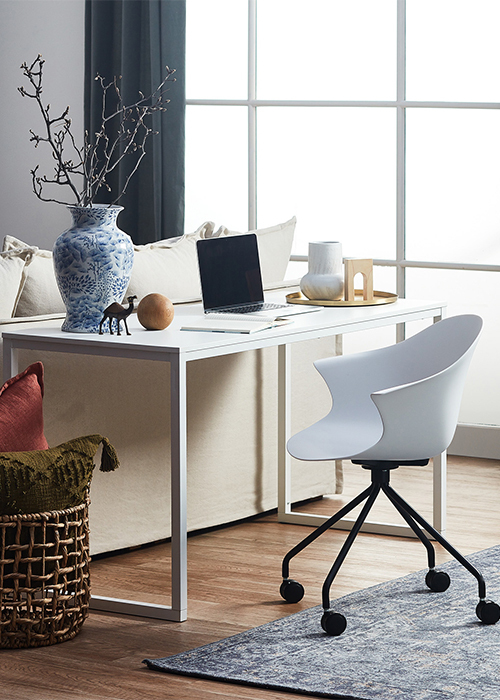 Questions to ask yourself when choosing window treatments
Making a decision about window treatments can be overwhelming. Apart from practical decisions like how much you want to spend, there's also a lot to think about in terms of aesthetics. It's worth asking yourself the following questions before you go shopping:
​
What kind of furniture do you already have? Is it classic, modern, minimalist?
What kind of colours or colour scheme do you already have in your space, not forgetting the colour(s) of your walls?
What's the accessibility like around your window?
How much privacy would you like?
How much light would you like?
Do you have young children or pets, and do you need to consider safety?
Are you prone to dust allergies?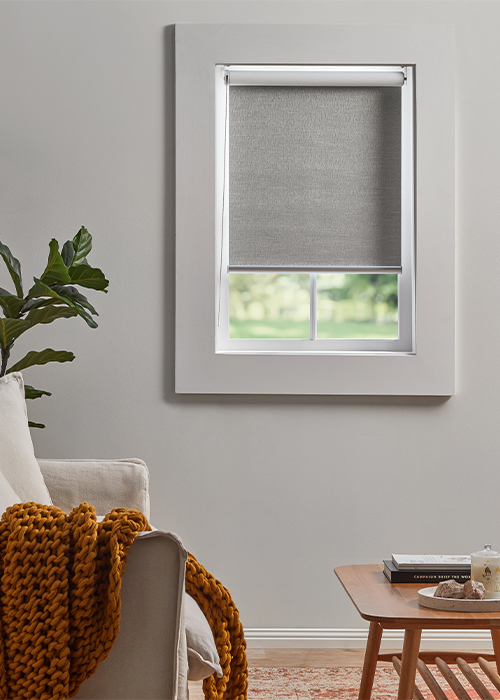 Types of of window treatments
There are many varieties of window treatments and even more ways of displaying and installing them. We have narrowed them down into these three affordable and practical solutions:
Roller blinds
provide a streamlined look and are convenient for windows and sliding doors that are frequently used. You can opt for the following types of
roller blinds
: blockout (for the ultimate darkness); light filtering (for softening light); and sunscreen (which blocks 95% of UV rays).
Venetian blinds
are a great affordable alternative to plantation shutters (i.e. the type that's fitted as part of a window that does not require cords). It's worth bearing in mind that
Venetian blinds
require extra dusting than roller blinds, so consider this if you are prone to dust allergies.
Curtains
can really vary in look, not just in terms of the weight of the fabric, but also in the way that the curtains are hung and displayed. There are
sheer curtains
for a floaty look that allows for more light, as well as heavier
blockout curtains
that not only create darkness when drawn, but also provide extra insulation.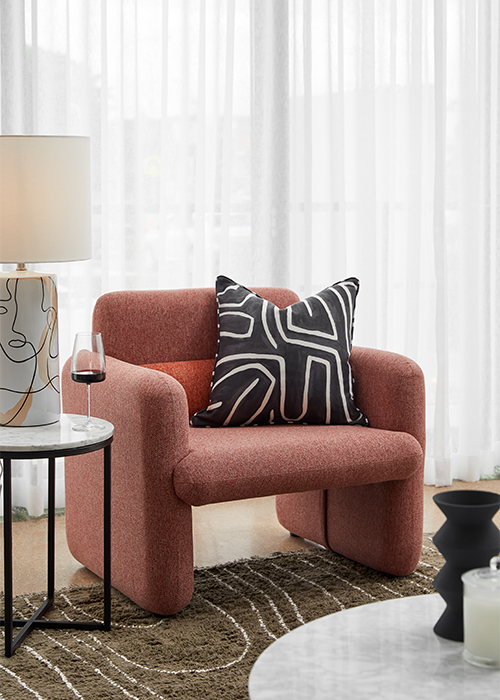 Types of window treatment material
Before considering going fabric or aluminium, or flat or textured, first think about the nature of the space. Is it a dry zone like a living room or bedroom, or is it a wet zone like a bathroom or kitchen? Obviously, with dry zones, you can afford to consider fabric roller blinds, timber Venetians and a range of curtains in polyester, cotton, cotton blend and microfibre. With a wet space, however, you may want to consider a water-resistant material like PVC, aluminium or faux wood.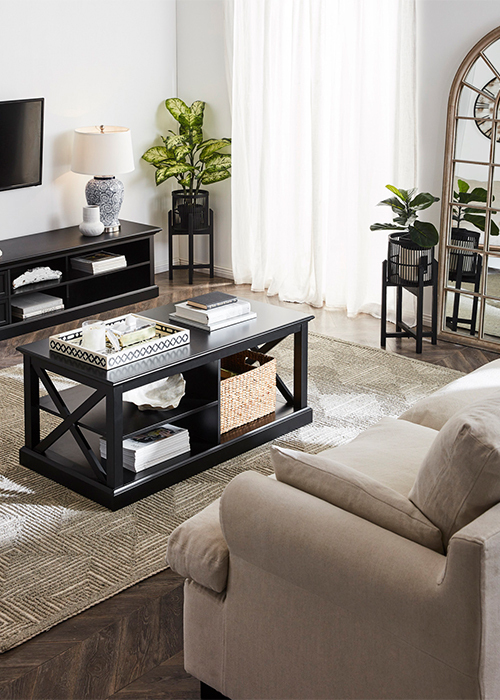 Deciding on window treatment colours
For a cohesive look, consider the style and colours of your existing furniture within the space and stick to a similar look. Don't forget to also consider the colour of your walls, even if they're 'just white'. If you have cool white walls, a warm white window treatment may look too yellow and, vice versa, if you have warm white walls, a cool white window treatment will appear too blue, so even if you're going for a white or cream window treatment, think about matching it with the white of your walls appropriately.
Light colours also tend to make rooms appear larger than they actually are, so they tend to be a popular choice especially for living rooms to allow for more light, however, if you have a fun and contemporary space, don't be afraid to play with brighter colours, especially if the windows are to be a focal point of the room.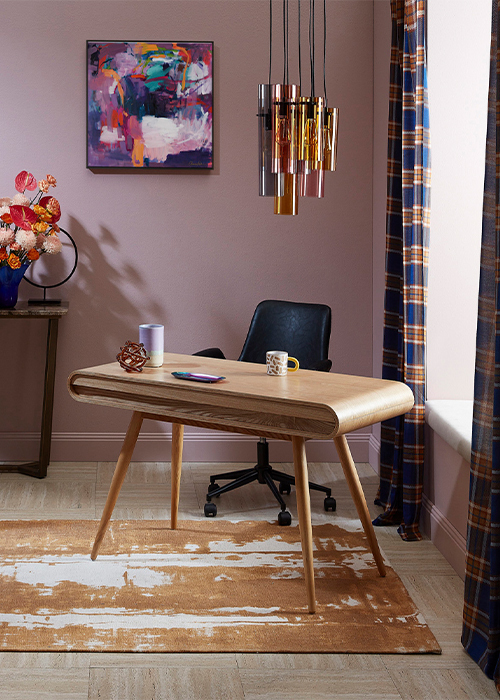 To block out the light in bedrooms, go for a darker shade; even if it's just a darker grey or sand colour.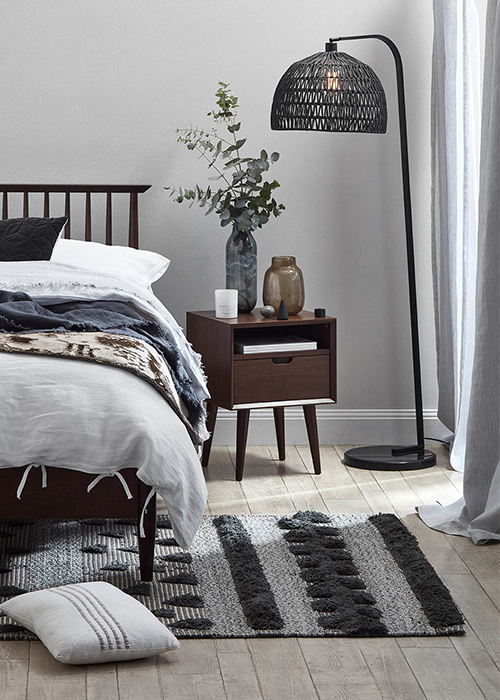 Window treatment installation terminology & tips
How you mount your blinds or curtains can affect the level of light, the functionality of your windows and, ultimately, the look of the room. Here are some installation considerations for different window treatments:
Blinds
Roller blinds and Venetians are mounted in one of two ways: face fit or recess fit.
Face fit blinds
are mounted on the outside of your window, either on the frame or the architrave, whereas recess fit blinds are mounted on the inside of the recess of your window. Obviously, how you mount your blinds will depend on the style of your window and whether you have a recess at all, but generally speaking, face fit blinds provide the highest level of privacy and darkness. It isn't always suitable, however, for heavier blinds such as larger Venetians.
​While
recess fit blinds
mounted on the inside of your window frame will allow some light to come through, it can look neater as it tends to conceal most of the bracket hardware.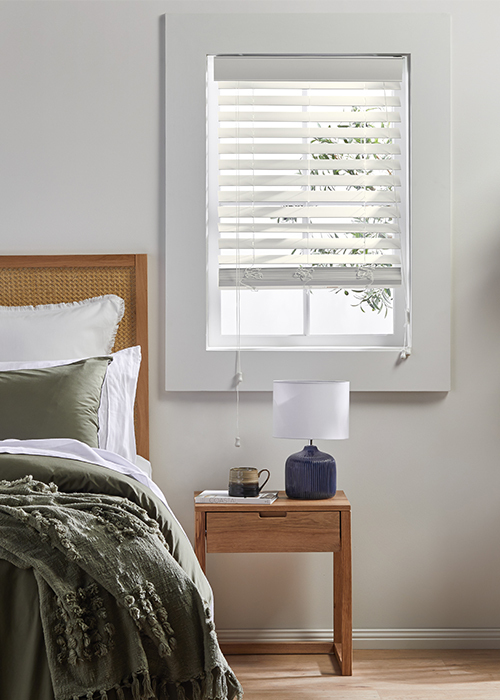 ​
Curtains
If you have decided on curtains, you'll need to consider the style of the heading, the top piece of the curtain that attaches to the track or rod. The style you choose can dramatically affect the finished look, so it's worth getting this right. Here's a breakdown of common heading styles:
Eyelet
headings
thread through a curtain pole and provide a simple contemporary look. It tends to work best with smaller windows and heavier fabrics.
Pinch pleat
headings
are very popular because of its versatility and the tailored look of its neat stacking folds.
Tab top
headings
create an informal look to rooms and tend to work best for light or sheer curtains that don't need to be opened and closed too often as they're not the easiest curtains to pull across a rod.
S-fold headings
, also known as ripple or wave fold, tend to look more contemporary and sculptural than pinch pleats, and work best with soft draping fabrics. Due to their wave structure, they tend to take up more space and the curtains are designed to puddle on the floor.
Mixing blinds and curtains
If you are thinking of combining blinds and curtains within a space, make sure you install your blinds at the same height as the curtain rods for a more uniform look.
Shop our
curtains and blinds
now.