When thinking about the design scheme for your dining area, don't neglect the floor. Let colour and pattern continue down to the ground with a large
area rug
. It will also ground and define your dining space, plus add warmth and texture. Here, we share practical buying tips and style advice for finding the right rug for your dining area, whether that be part of your open-plan living room or your outdoor deck.
​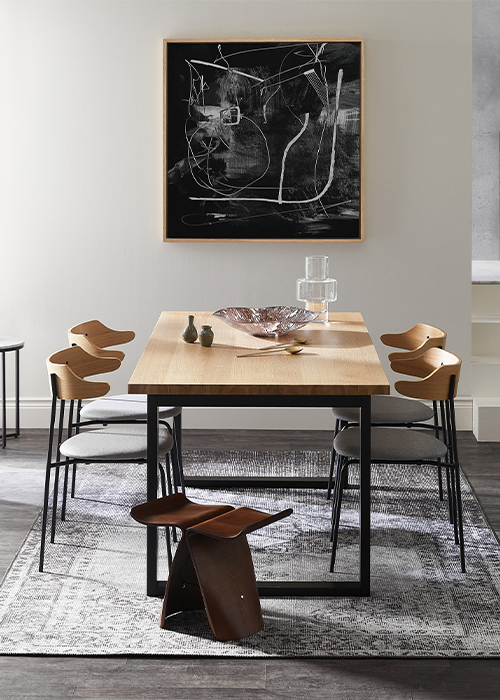 Rug sizes for dining spaces
When looking for the
right size rug
for your dining area, let your
dining table
be the guide. Measure your dining table and then allow at least an extra 60cm on each side, or to the diameter if you have a
round dining table
and are looking to get a
round rug
to place underneath it. You want to aim for a rug that's wide enough so that the
dining chairs
are completely on the rug even when they are pulled out. If you have other furniture such as
sideboards, buffets
and
bar carts
around your dining table, make sure there is at least a 30cm gap to provide a nice contrasting border of floor.
​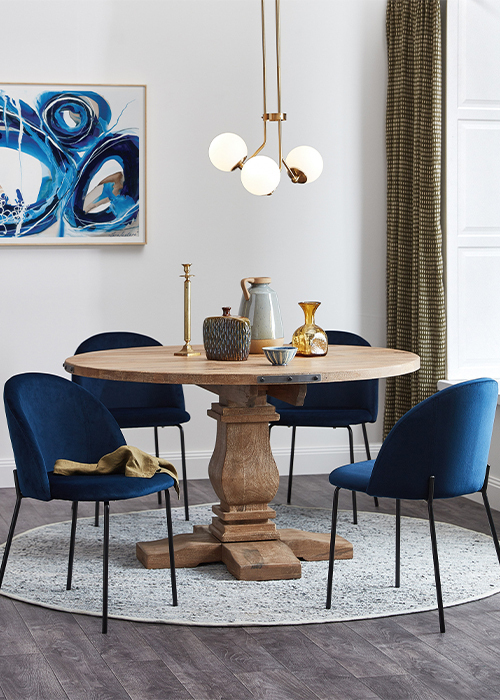 Rug materials for dining spaces
Considering dining areas are high-traffic zones that are prone to spills, it's best to stick to the following materials:
- Heat-set
synthetic rugs
made from polypropylene for easy cleaning; especially ideal for families with young kids or pets.
- Stain-resistant, soft and durable
wool rugs
.
- Fine and smooth
natural fibre rugs
, but avoid more textured knobbly rugs which can be hard to remove crumbs from.
-
Outdoor rugs
made from synthetics and upcycled materials to withstand exposure to sunlight and rain; ideal for outdoor dining.
​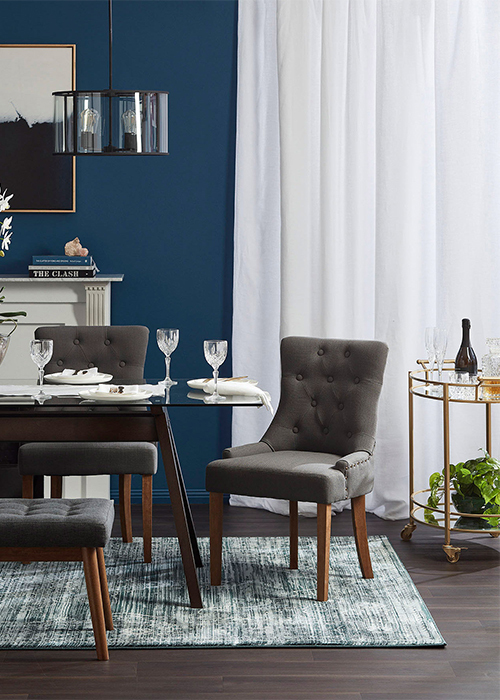 Styling tips for your dining room rug
If your dining space is within an open-plan living area with other rugs, opt for similar tones in different shades to avoid competition.
​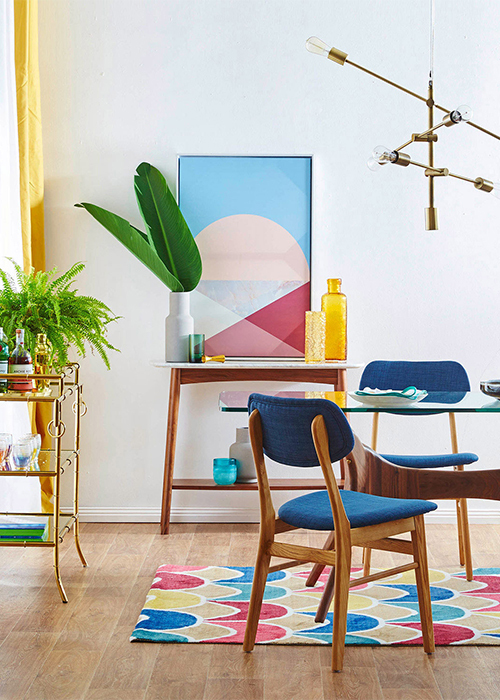 To liven up your dining area and inject some energy, choose rugs with repeated
geometric designs
. Muted tones will soften patterns, while brighter colours will enhance decorative details and make more of a statement. Patterns and dark richer colours are also ideal to disguise dirt and stains.
If you prefer a more harmonious dining space, opt for a rug with similar tones as your furniture and decor.
​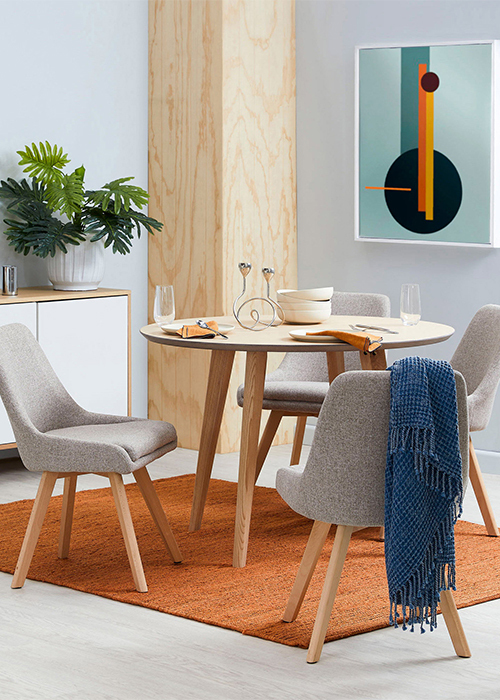 Symmetrically
patterned rugs
bring sophistication to dining spaces. Be bold with a
multicoloured design
or subdued with a monochromatic style.
A lightly patterned
black and white rug
will ground an all-white dining space beautifully. For a calmer look, opt for minimal pattern, but if you'd like your rug to make a statement, choose one with bold contrast. ​
​