Australian writer, stylist and photographer
Sara Silm
spent years travelling the world before settling in the Béarn region of France to take on an ambitious new project: the restoration of
Chateau
Montfort
. The consummate creative details the transformation of the 19th Century chateau in her beautiful new book,
How To French Country
; a must-read for advice on achieving the
French Provincial
look, alongside a gorgeous visual tour of the chateau Sara now calls home. Here, she shares her tips for embracing the refined elegance of French Country style anywhere in the world.
​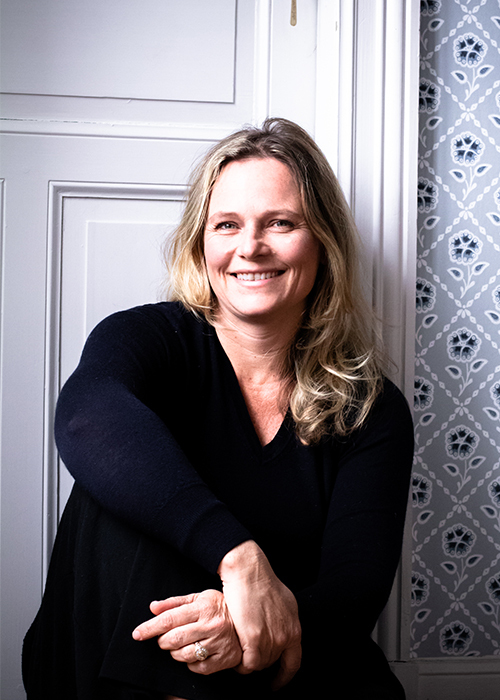 You have lived in the Middle East, South Africa, Russia and Kazakhstan before moving to France. How have these experiences inspired your style?
I think any experience that forces you to live outside your comfort zone is immensely formative, both as an individual and in terms of your capacity for creative expression. Being a foreigner for the bulk of my life has allowed me to engage all five senses. When language and routine aren't available, you're forced to use your instincts; to talk less, listen and observe more, taste, smell and feel your way to a solution. Suddenly the world seems to be bigger, brighter and altogether more engaging than it otherwise would have been—this has brought my writing, photography and design a wonderful new perspective.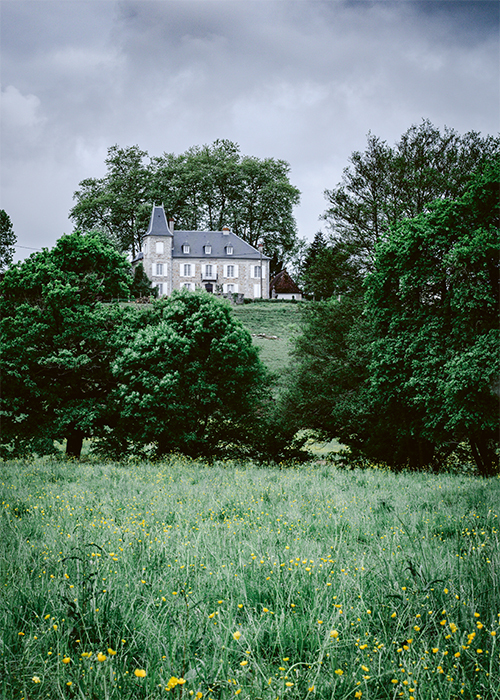 ​Chateau Montfort sits among lush pastures and buttercups.


What inspired you to move to France?
At the time, we were living between a tiny rented cottage near my children's boarding school and a rented apartment in Almaty, Kazakhstan. After years of expat life, we were yearning for a home to call our own, albeit a holiday home at that stage. We took the lead from a friend who had purchased a house in the Béarn years prior and bought Chateau Montfort on our first visit. It took a year to make it livable, but once it was ready, the children and I moved to France permanently, while my husband commutes between his London office each week.
​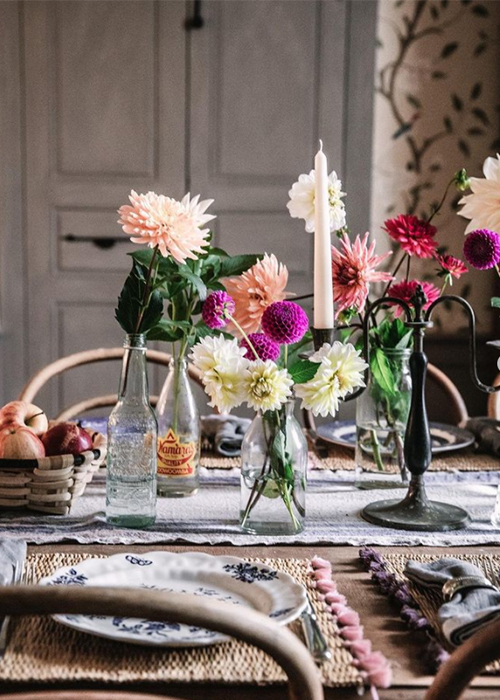 ​Fresh dahlias decorate the dining table.
Do you have a favourite space inside Chateau Montfort?
It would have to be the
kitchen
. Most days, I work from the kitchen table by the AGA oven: a couple of dogs under my feet and the delicious aroma of something simmering or a cake baking. Come summer, the kitchen's proximity to the terrace and
pool
make it the perfect place to enjoy the best of
indoor-
outdoor living
.
The huge Tilia tree provides the most heavenly shade on a hot day and an incredible fragrance when it's in flower.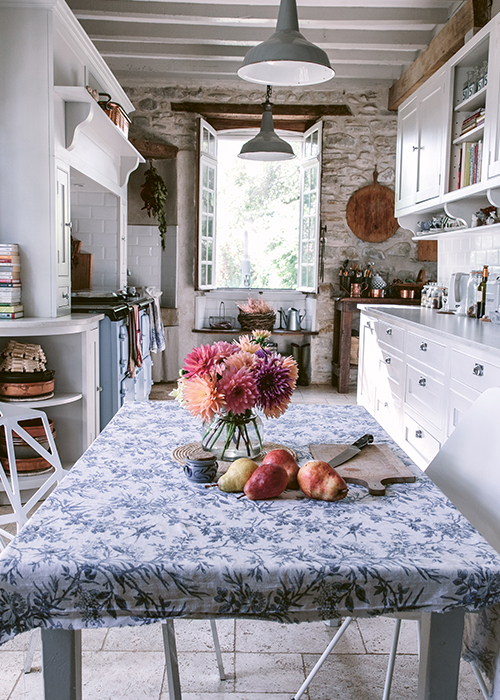 Chateau Montfort's original stone walls frame the kitchen.
What are some of your favourite pieces?
I love the beautiful old oil
paintings
that came with the house and the collection of antique books in the
library
. Then there are the sentimental pieces that we brought with us, such as antique
kilims
from Turkmenistan, Russian ballet slippers from the Bolshoi, and an old Australian wool sorting table that we shipped over. It's now the
outdoor dining table
.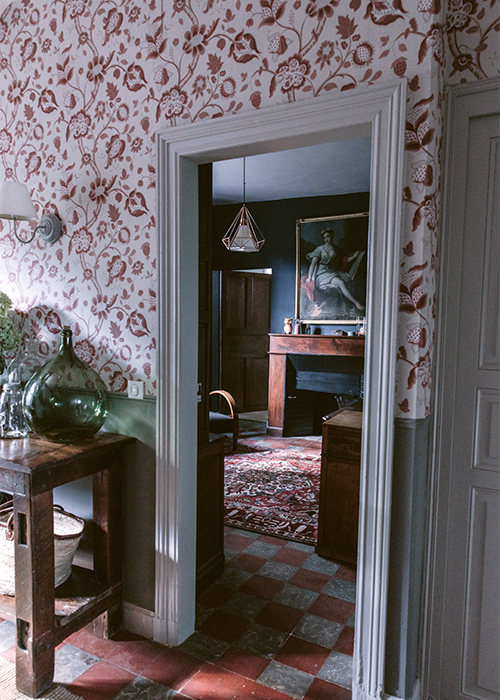 The view from the entry hall to the library, featuring an oil painting on display.
What is it about French Country style that resonates with you?
I love the earthy textures of stone,
linen
, hemp, woven
baskets
, old copper
pots
and traditional lime plaster. The colours are also beautifully soft and soothing: never too demanding, and as a palette, the very best of friends, which means they meld beautifully in the home no matter where you place them.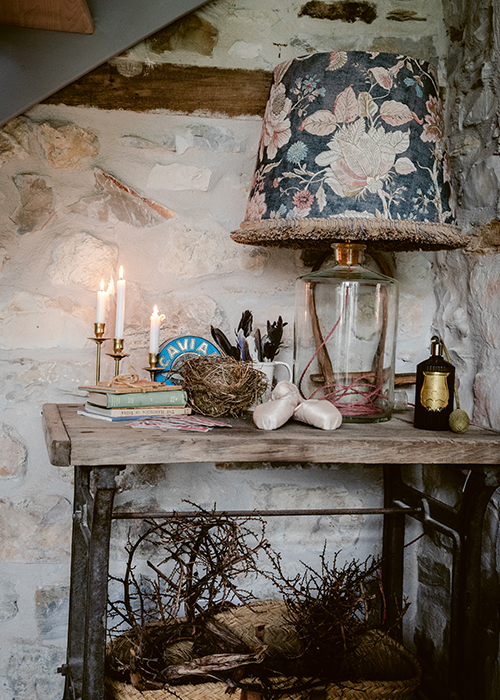 An old industrial table topped with sentimental treasures.
What are the biggest differences between French Country style and what we interpret it to be?
Here in France, French homes in the countryside are just as unique as the food, traditions and dialects from their respective regions. French Country
homewares
tend to be grey-washed timber
furniture
, grain sack
cushions
and anything in white linen with lavender embroidered on it, which, let's face it, is somewhat generic. I think what
How To French Country
does is present a uniquely Béarnaise flavour to the concept of French Country.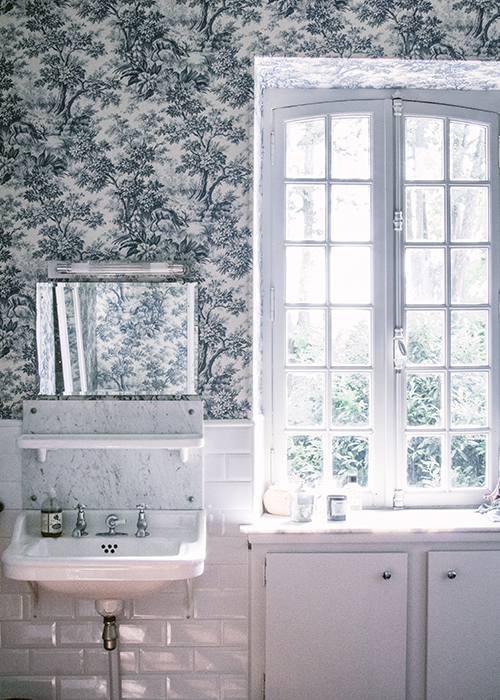 The windowsill in the toile bathroom makes use of a salvaged piece of marble.
What are your top tips for achieving the French Country look?
Read my book How to French Country. How naughty of me, but I truly think it helps break down the process of identifying what you want to achieve and how to execute it in practical steps.


Consider the colours of a French country landscape. Look at images of villages and French homes you love and start collecting colour references that resonate with you. Your home needs to reflect you, and the way you ultimately want to feel in the home is often closely related to personal memories and feelings associated with certain colours.


Embrace texture. French country is all about the layering of earthy textures. If you go for a rustic tumbled-marble floor tile, don't forget to define areas in that space with a floor rug. Found the perfect sofa? Spend time finding or making a collection of unique cushions from vintage textiles and rustic linens.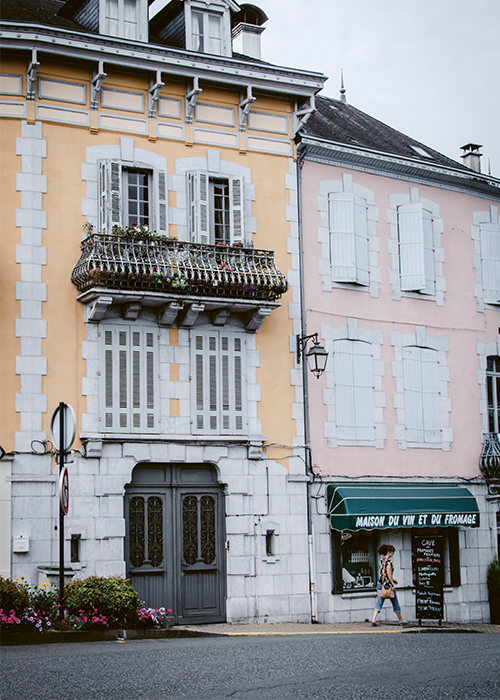 French villages offer a wealth of colour inspiration.
How can we create variance between rooms while maintaining a cohesive aesthetic?
​The colour palettes outlined in
How To French Country
are the perfect way of achieving this. All the colours work so beautifully together, no matter which ones you choose. You could use several of the colours in one room or use several throughout the house. The same goes for the
wallpaper
I've curated: colour and pattern are united in a very safe way that will ensure the overall aesthetic flows seamlessly throughout the house.​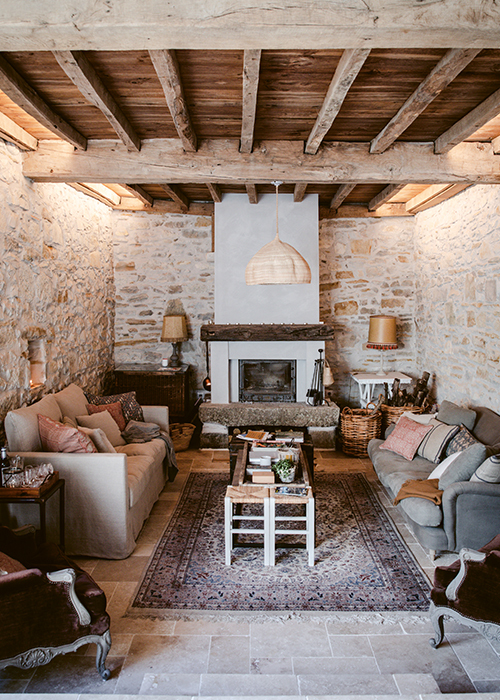 Sunken lounges and an assortment of cushions create an inviting feel inside the barn.
What does a typical day look like for you?
Renovations are ongoing. I'm currently re-papering two
bedrooms,
completely renovating my eldest son's room, and there are always new pieces of furniture to be restored. Just as we grow and change as individuals, so too should our interiors. The same is true for the
garden.
I'm constantly pottering and making new beds. To top it off, I go on a daily dog walk through the beautiful forest that surrounds our village. And of course, there's
writing:
something I do every day and have done ever since I could hold a pencil.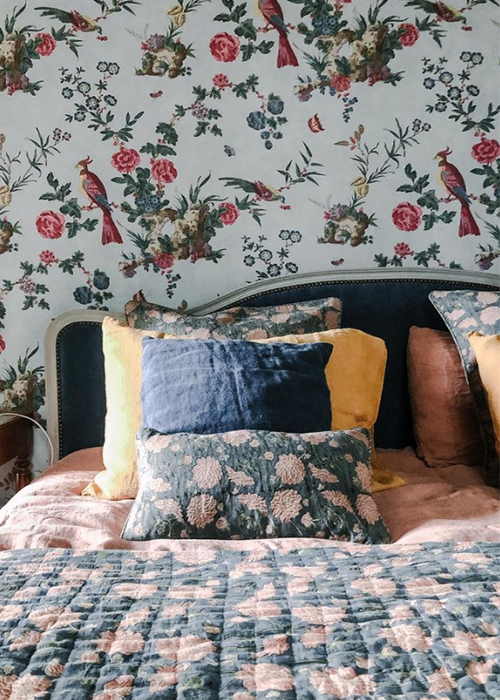 Mixed patterns and earthy textures are key to French Country style.
Do you have any favourite local haunts in the region?
All our family celebrations are held at our favourite restaurant,
La Ferme aux Grives.
Its owner Michel Guérard is a national treasure here in France—a visit to his hotel and restaurants is a bucket list experience. We also love to go to our local auberge,
De La Fontaine
, for dinner, and Basque restaurant
Choko Ona
in Espelette. We love hiking and skiing, which we do in the local Aspe and Ossau Valleys, and there are always wonderful fetes celebrating the summer harvest and countless seasonal traditions. The Béarn region is still a bit of a secret at this stage. It's not a very touristic part of France, which makes it all the more special.
​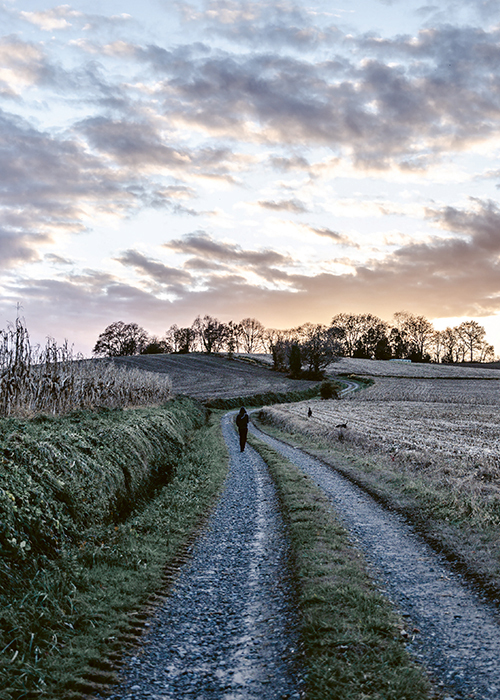 Images via How to French Country by Sara Silm published by Thames & Hudson Australia, $59.99, available now.