Photographer and influencer Elle Rampling of
@allherflowers
shares her family's Christmas plans and her gifting ideas for her husband Luke and their daughters Audrey, 10, Harriet, 7, and Magnolia, 3, from their seaside cottage in coastal NSW.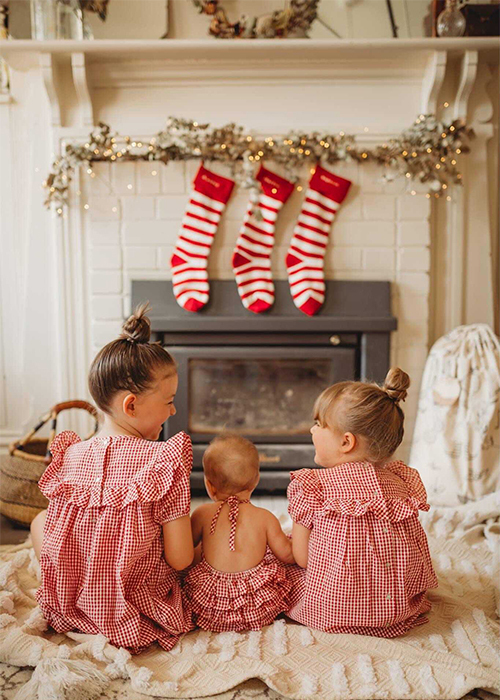 My Christmas style is…
Whimsical and fun. Since having children, my style has definitely evolved and it's all about creating a magical experience for our daughters.
This year, for the family, I'll be buying…
Some
outdoor play
items as we spend a lot of time in the yard. The
Teal Deimos Metal Climbing Dome
and the
KidKraft Outdoor Double Chaise Lounge
will be perfect for the girls to play and relax outside. We are also surprising the girls with a Groodle puppy so we will need some luxury dog items like the
Silver Fox Cuddler Pet Bed
and the
3 Piece Rubberwood & Stoneware Dual Pet Feeder Set
. Plus, I'll be getting new
beach towels
for Luke and me to enjoy this summer!
My failsafe Christmas styling tip is…
Keep it simple! I've always found our most simple Christmases were our favourite.
On Christmas Day, I stay sane by…
Sneaking in a few quick dips to keep me cool and calm. We are so lucky to live across the road from the beach.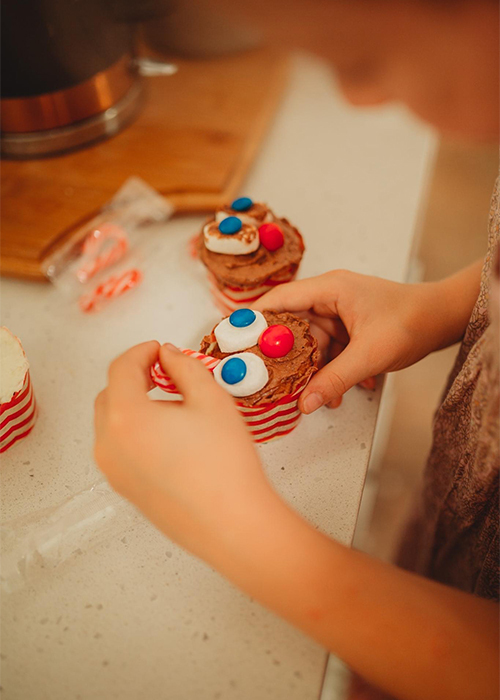 This Christmas, I'll be serving…
Seafood, a glazed ham, fresh salads, seasonal fruit and lots of chilled French Rosé!
Pudding or pavlova?
Pavlova every time! I love making the Christmas pavlova and covering it in delicious, bright, seasonal fruit. The girls love when I colour the cream so this year we will have a pink pavlova covered in star fruit and pomegranate.
Roast or BBQ?
BBQ
. I love that everyone can gather around and have fun while preparing the Christmas feast!
My Christmas playlist includes…
Anything and everything festive! Although the girls have recently discovered how to use Spotify, so I'm sure our playlist will sound a little different this year!
My favourite Christmas movie is...
Luke and I watch
National Lampoon's Christmas Vacation
every year together. It's not the best movie, but it's been our thing for 16 years so it's special to me.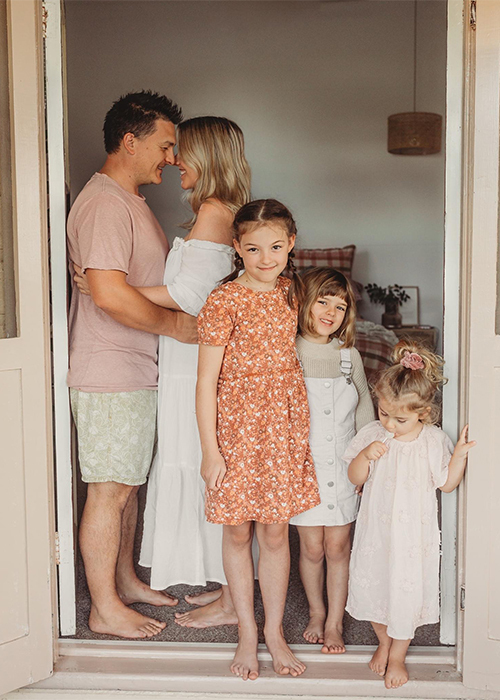 My biggest Christmas disaster was when…
Most definitely the year Luke and I tried to build Audrey's first
bike
from Santa after a few festive
Champagnes
. Let's just say, it needed several adjustments before she could ride it the following morning.
The best present I ever received was…
In 2017, we lost our third child. It hit Luke and I pretty hard. The week before Christmas that year, we found out we were expecting our rainbow baby, our Magnolia Joy, and she was the most wonderful gift for our entire family.
All I want for Christmas is...
Sunshine, slow beach days and our friends and family close by.