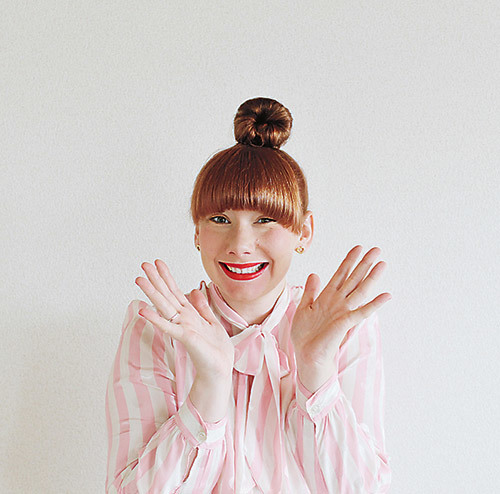 Ebony Bizys moved to Tokyo after many years in the Vogue stable, and now focuses on craft and design via her blog, Hello Sandwich. We asked her to share a slice of her Tokyo life, in the same week as the launch of her first English language book 'Hello Tokyo' (Murdoch Books), full of cute craft projects and fun ideas for a Tokyo-inspired lifestyle. We're giving a copy away over on Instagram - follow us there for details.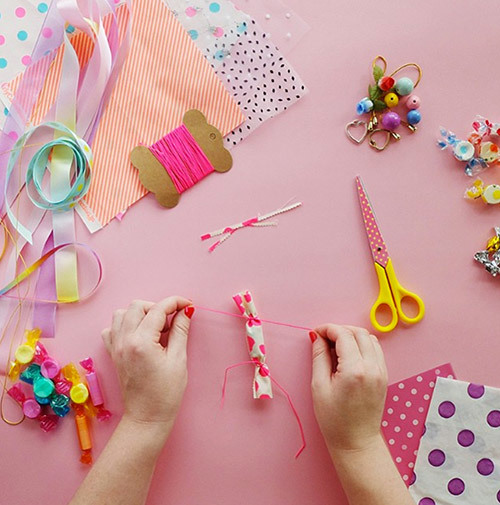 An afternoon sitting under my FujiFilm x20 and my tripod taking instruction photos for my craft projects. I tether my camera to my laptop and use the self timer to take shots during the making process.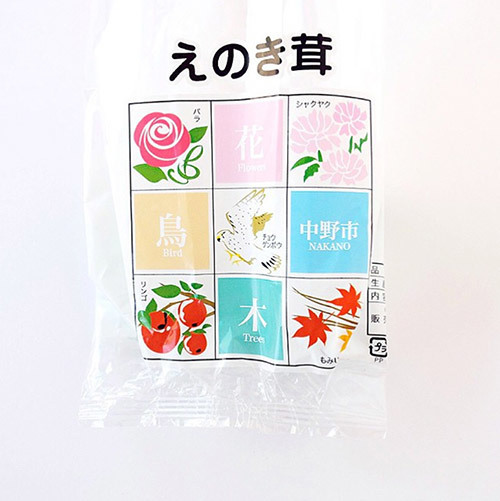 Japanese packaging never gets old. It's a struggle to discard such beauties. This one was for a packet of enoki mushrooms. The attention to detail and amazing packaging design is one of the things I adore most about Japan.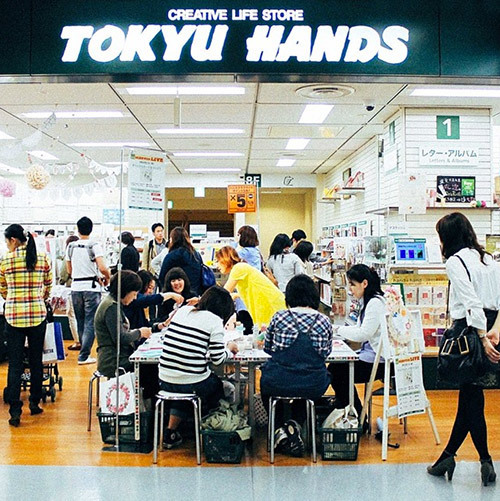 Hosting Hello Sandwich craft workshops at Japanese department stores such as Tokyu Hands or Isetan. Before I moved to Japan I never once imagined I'd find myself doing this. It's still quite surreal standing there bowing to customers and inviting them to join the workshops.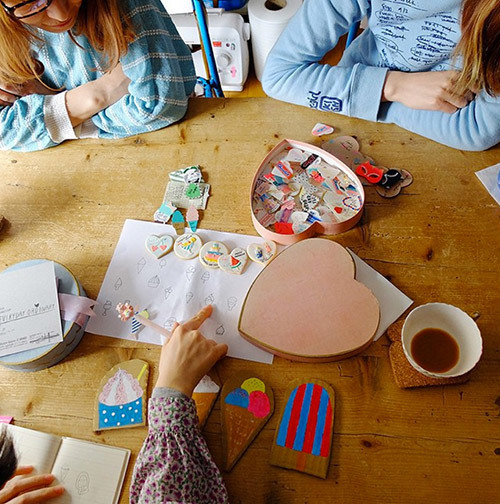 Planning meetings with Japanese creatives 'Sophie et chocolat'. Meetings at their atelier in Ebisu are always such fun. We sip on coffee, eat cakes and squeal 'kawaii' a zillion times. It's hardly tough work.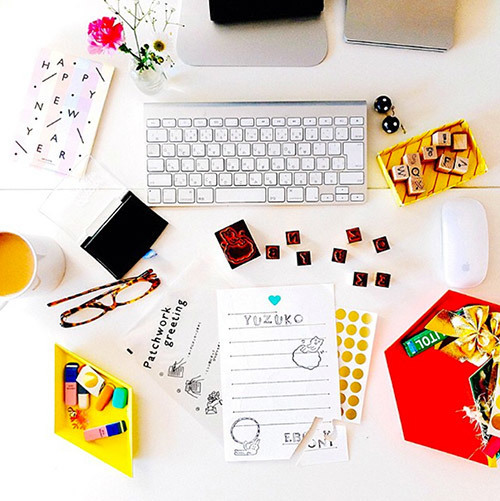 If I ever find myself with some downtime I love to sit down and pen a letter to a friend. This particular letter set perforated off into a mini puzzle patchwork letter which gets sent in a transparent envelope.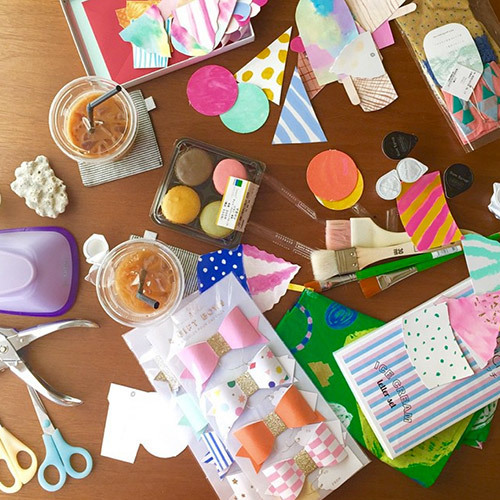 My assistant will pop over some afternoons (on occasion bringing iced-coffee and sweet treats) and we listen to 80s mix tapes and work on Hello Sandwich craft projects together.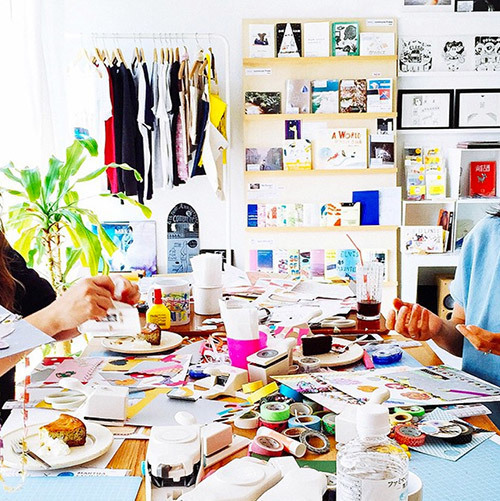 The Hello Sandwich 'Ohayou craft' workshop at Shimokitazawa's 'Commune' gallery. Participants could enjoy coffee and cake while chatting and making a craft project. The light was beautiful, the music super fun, and the overall vibe of the morning was so warm and special. I'll never forget this workshop.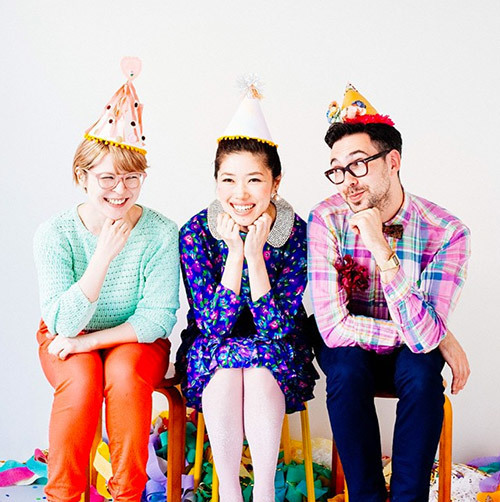 Behind the scenes shooting for my brand new 'Hello Tokyo' book! It's my very first English language book and I'm so excited to share it.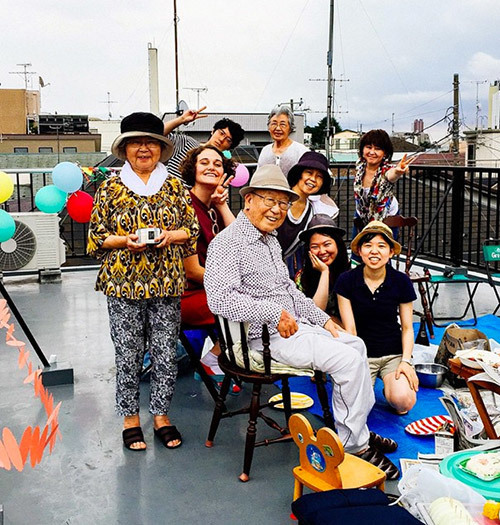 I've been lucky enough to have made friends with the family living opposite to my apartment. On occasion my 'Japamily' will invite me over for a rooftop BBQ. I can not tell you just how lovely it is to experience what it's like to feel a part of a Japanese family.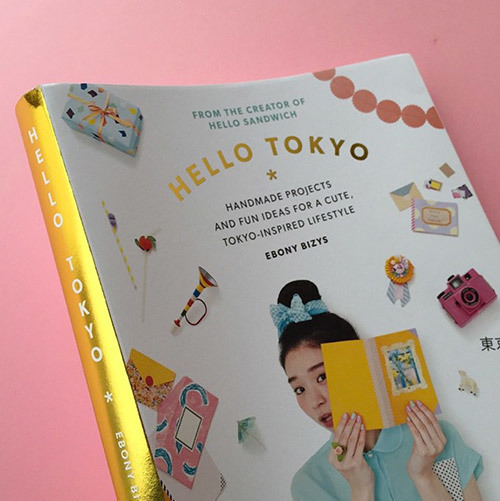 The arrival of my brand new craft and lifestyle book '
Hello Tokyo
'. When I first opened the FedEx box and saw the gold foil spine in real life for the first time I almost fainted! Gold foil for life!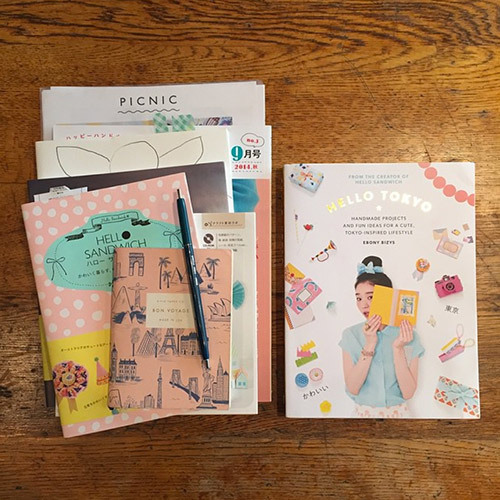 A planning meeting at LifeSon cafe in Sangubashi for a Japanese magazine shoot. Working on shoots is my absolute favourite part of my job. After 11 years of working at Vogue Living, I kind of feel 'at home' when I'm on shoots. The sound of the strobe lighting going off is kind of like a meditation tape for me.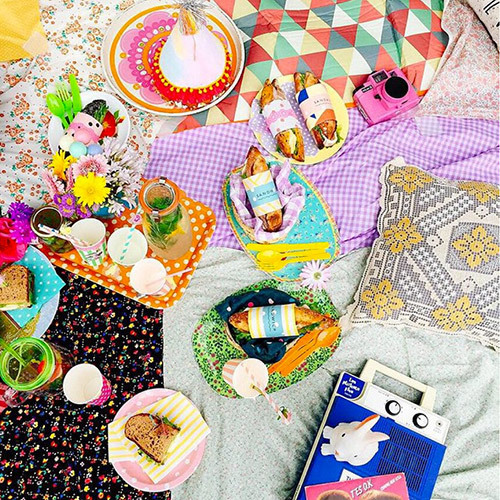 On location for Hug Mug 'picnic' photo shoot. This issue will be out in a month and features six pages of Hello Sandwich styling and handmade craft items to make a picnic super cute such as Sandwich wrappers, party hats and cute paper cup decoration.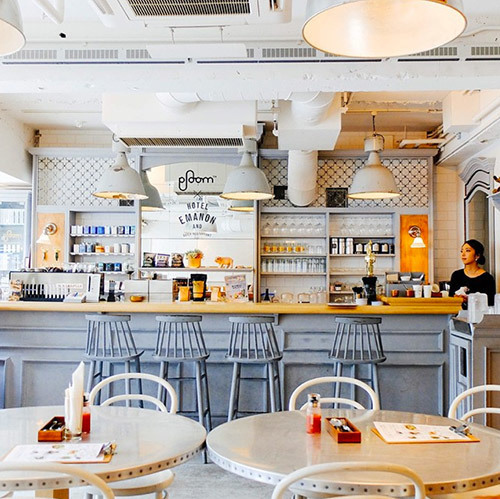 I'm always on the look out for cute new places to include on my blog. Here's a shot from brunch with friends at Shibuya's new
Hotel Emanon
, which, is not, as the name might suggest, a hotel, but rather a restaurant and rental event space. I feel really lucky that my work and life mesh in such a way that sometimes it really doesn't feel like work at all.
Follow Ebony on Instagram @hellosandwich
.