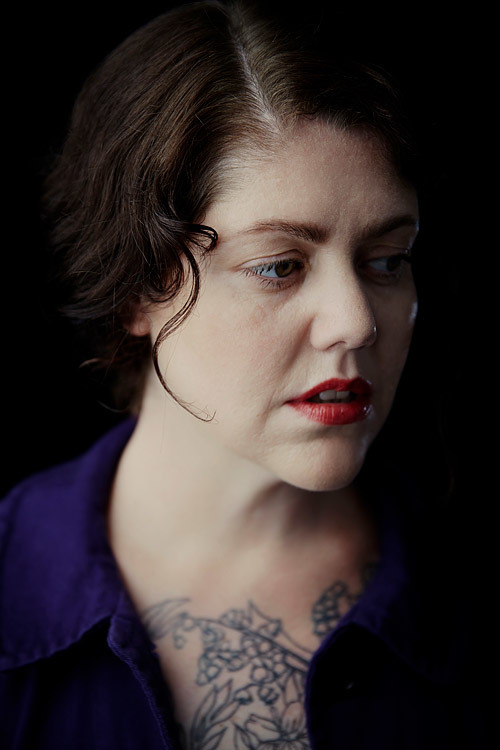 Dr Lisa Cooper is a Sydney-based artist and florist with a Doctorate of Philosophy in Fine Art from the College of Fine Arts, UNSW. Her work with flowers through her business Doctor Cooper Studio spans major floral installations for clients such as Tiffany & Co and The Australian Ballet right through to hand-delivered flower gestures, and she also works as a painter, sculptor and video installation artist.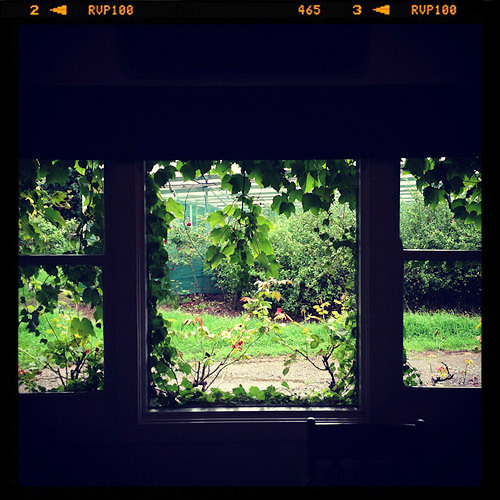 This is one view from one window from within my masterly rose grower's cottage, the one who is on speed dial… I make any excuse to visit the property to collect my roses. The cup of tea, the fireplace, the chickens, the duck that was raised by chickens. An invitation to 'the farm' is inner sanctum; I am a proper woman of the flowers and I am with my kind.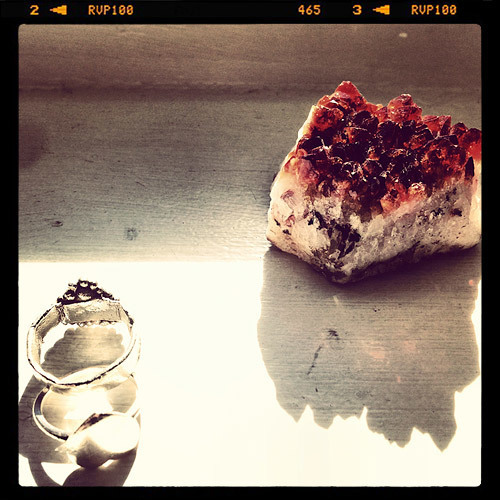 Citrine and love rings, an accidental composition on the windowsill that is the eyes of our apartment. My dear friend Alice and I joke that we are 'wizards' as we read the 'crystal bible' searching for the 'cure' and put small pieces of this and that crystal in our bras to aid in communication and clarity… the crystals are of the earth and they are majestic like the flowers. Eliza, my love buys me love rings when we travel - the big one is from Berlin, the smaller from London.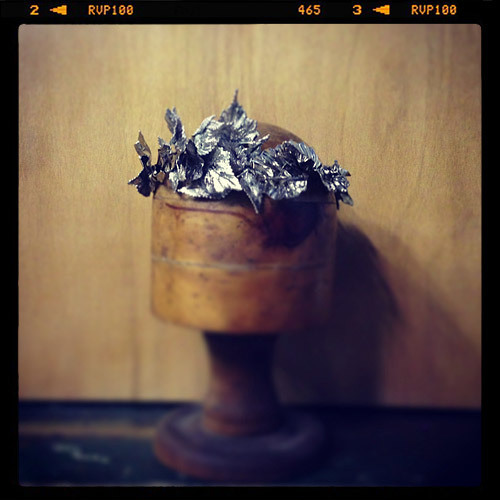 I hold a Doctorate of Philosophy in Art, hence the title; my practice spans sculpture, installation and video. I am obsessed with composition and most acutely, flower composition. This is a finished commission for a private buyer - it is made of metal leaves triple plated in rhodium.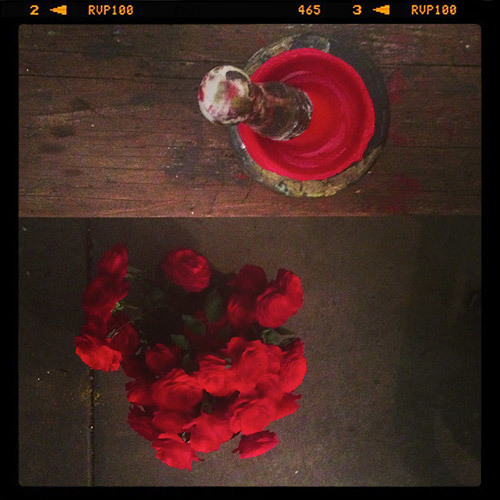 Doctor Cooper Studio
is both a physical site in St Peters, Sydney and a title that speaks to the terms of my professional work. This image sums it up really - in my studio obsessed with these 'ruby red' roses I'm grinding pigment to try to record their life.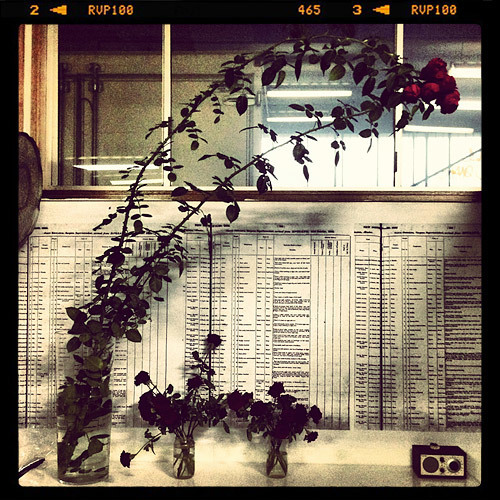 These monumental roses in my studio were a gift from the private garden of one of my growers. Trying here to document the scale, they are over 6ft tall. I am always staggered at the wisdom of the rose to protect its flower with vicious and many thorns, a strategy that is epitomized here.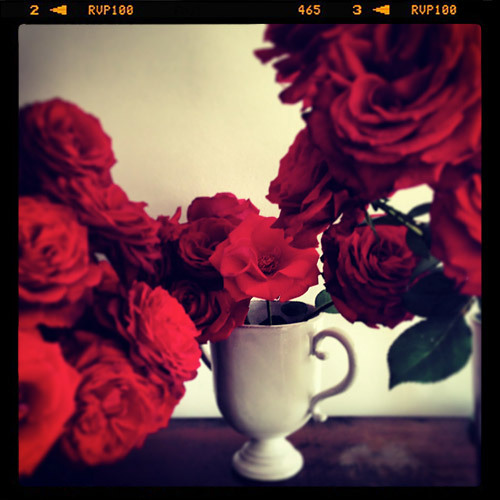 What about these character's? Lewis Carroll I salute you. I needn't say very much here. Vase by
Astier de Villatte
, roses by Barry and Lorna.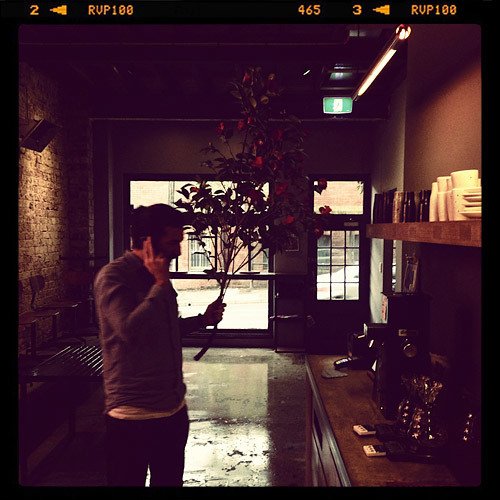 I do the flowers, more the 'trees in vases' for
Reuben Hills
in Surry Hills. Mr Beard pictured here, the owner of Reuben Hills, was one of my first clients (the ones that help me build my purpose). Here he is on the telephone pacing and exclaiming at intervals "But this is amazing, this camellia is amazing!" I accuse him of being 'high'.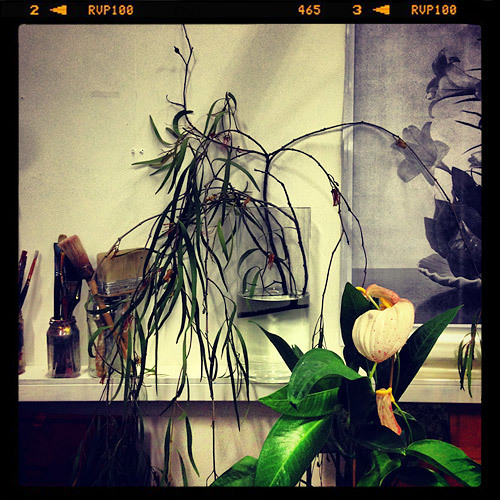 The studio after the markets. In the foreground 'Peter's' incredible Anthurium Scherzerianum plant destined for a turn at
Oscar Oscar
hairdresser's in Paddington. Then home with Jeremy (Paloma's right hand man) for another twenty years of life according to the grower. Behind is a most beguiling branch of mistletoe that will help Fiona celebrate her birthday this weekend… and hopefully get everyone kissing at the party at home.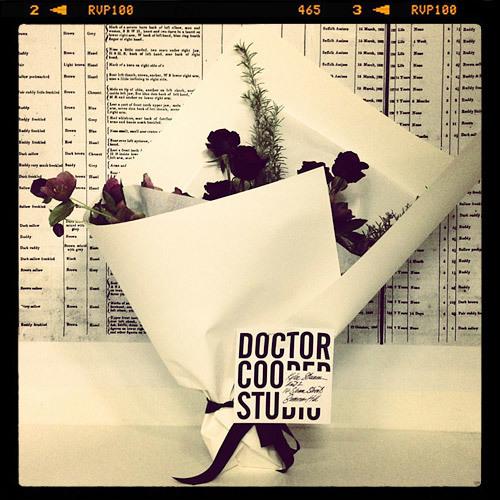 Roses and rosemary… I love arranging flowers as gestures of emotion and affection. This composition of rosemary, roses and hellebores was first cab off the rank on this morning.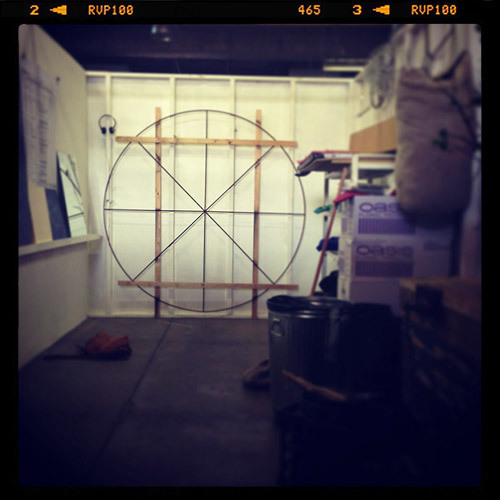 My studio. This is a structure I had built for an installation at the
Museum of Contemporary Art
. A friend said it was like the rack for Vitruvian Man. I like that.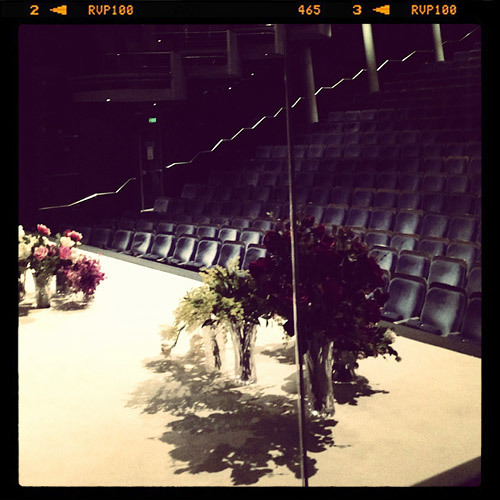 I took this picture to recall the privilege of working on the stage in the empty theatre at
Sydney Theatre Company
on the flowers for 'The Maids'. Maverick Alice Babidge (Associate Artist at Sydney Theatre Company who designs sets and costumes for theatre, opera and film) asked me a few months ago to consult on this production directed by the peerless Benedict Andrews. I worked with Alice to cajole the counterfeit flowers into natural form after many hours of discussions on Genet and floral forms…
Follow Doctor Cooper Studio on Instagram @doctorcooper