18 July, 2013
Bethany Linz's British India collection with Sparkk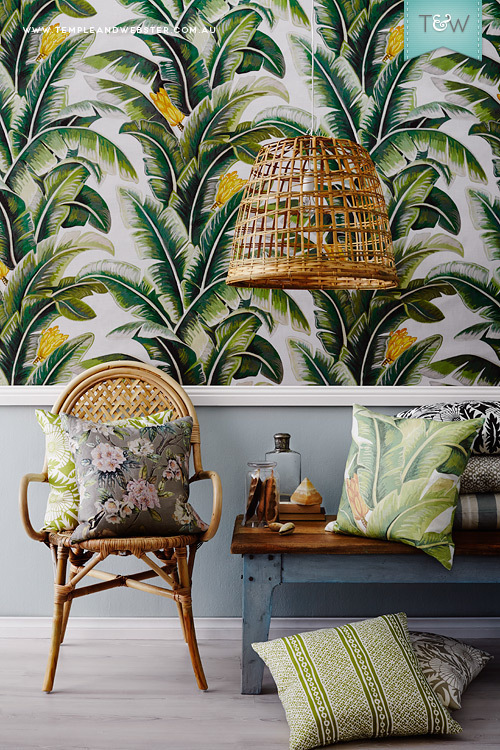 Bethany Linz originally trained in fine art before moving into textile design. Karen McCartney talks to Bethany about the inspiration behind her new British India collection, created in collaboration with Sparkk.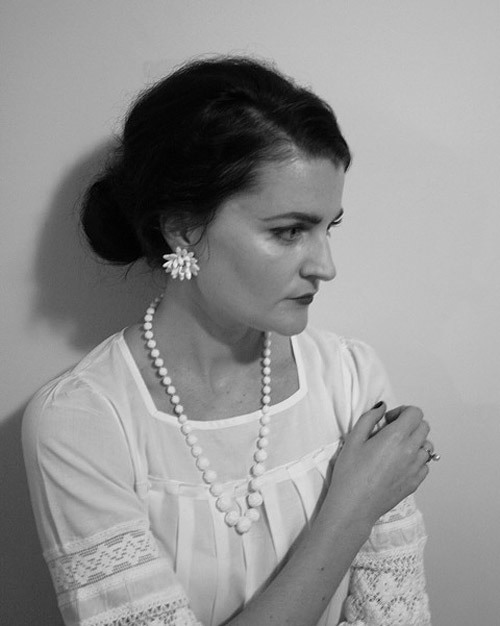 You combine fine art training with commercial experience. Does that make for a good combination when designing your own range?
I couldn't have achieved this collection without one or the other. The fine art training developed my creative eye and helps me create designs like "V&A" and "The Great Shalimar" which are both all hand painted.
The commercial training which I received whilst working as a textile designer at Mokum is equally as important, as I learnt there what has longevity and what is a passing fad. Most artists don't have the commercial experience so I am very lucky in that way.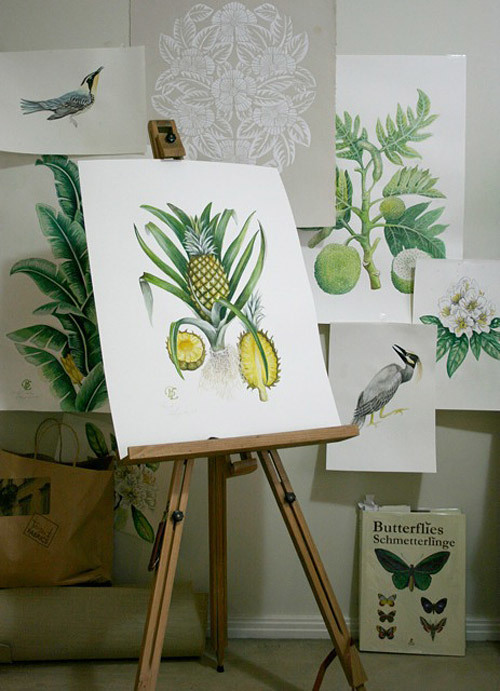 Bethany's artworks, the basis for her British India collection with Sparkk.
You have collaborated with some industry icons, such as Catherine Martin. What did you learn from that experience?
Working with
Catherine Martin
on her textile collection with Mokum's Design Director, Stephanie Moffitt, was very exciting. Catherine's designs are truly beautiful and extremely decorative. I learnt that Catherine, like her husband Baz Luhrmann, never does anything by halves - she goes all out or not at all! That has taught me not to be too safe and to be willing to stand out in a crowd.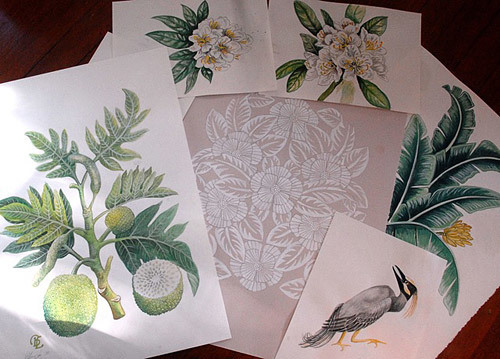 Bethany's work is inspired by her love of the bright colours of the tropics and her fascination with the Victorian era.
You take your distinctive aesthetic across textiles, wallpaper and fine art. How would you describe your signature style?
I think for an artist/designer, talking about their own style can be hard, in a way, it's like trying to describe your personality. My work is embellished, decorative, quite feminine - but not always - you might say it's a contemporary take on the Arts and Craft movement and other culturally enriched bygone eras. Many people have said that they can easily identify my work as it's artistic, organic and elegant with a bit of glamour.
What I love about working with Sparkk on this collection is that they digitally printed my designs, capturing every brushstroke and layer of paint, so now you can see my artistic side shining through even more.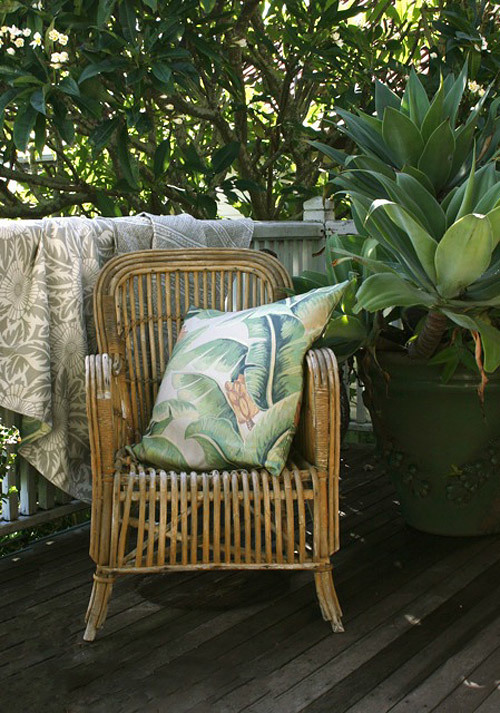 A 'Great Shalimar' cushion - Bethany painted the design by hand before it was digitally printed onto fabric by Sparkk.
Your love of tropical as seen through the filter of Victoriana is a major influence in the British India collection. Tell us why it has such great appeal to you.
I moved to Brisbane when I was twenty, for two years, and I fell in love with the friendly people, their fashion and interior style. Women wore bright Easton Pearson dresses with chunky jewellery and the interiors were vibrant and exciting. Now that I live in Sydney I miss that tropical presence, so when I visited my family there, just before Christmas last year, I realised I wanted to capture that tropical essence in my collection, so it could be with me here in Sydney. That was when I decided to combine my love of tropical with one of my favourite design eras, which is Victoriana.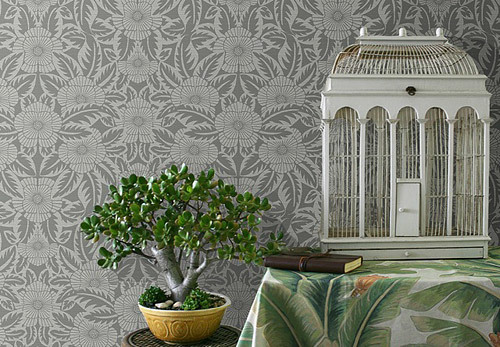 Bethany's 'Calcutta' wallpaper.
You even have vinyl wallpaper that is scrubbable. Are practical considerations important to you?
Being practical is important to me, although I don't believe in coating everything in teflon and making it last forever. I do love to see things age gracefully, as it can create more character. Sparkk's vinyls are really lovely, I actually prefer them to their other wallpapers. The vinyls have a really nice texture to them which creates a more tactile surface. Another bonus about using vinyl is that my design can be used in bathrooms and kitchens too!
Quick fire questionsDesign icon:
William Morris and René Lalique
Secret design addiction:
Does Pinterest count?
Favourite painting/ artwork:
Anything by Henri Matisse
What two colours would I work with:
Grey & white; if you can't make them look interesting, your design has failed.
I would be happy if I never saw another....
pair of shorts with someone's butt hanging out the bottom :-)