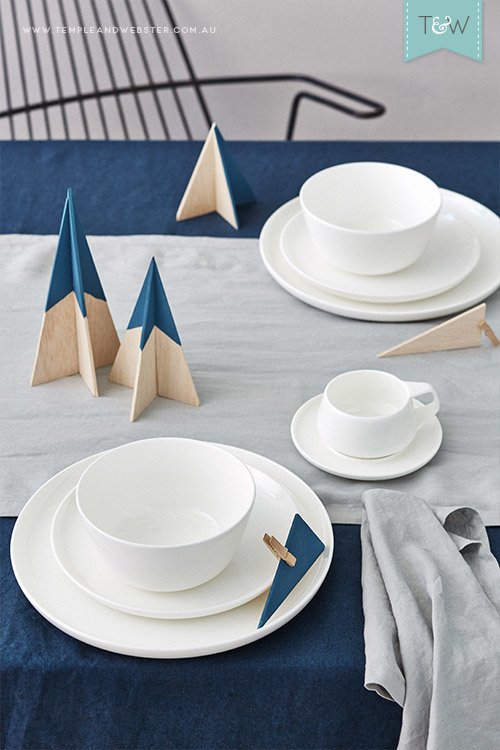 We're making Christmas easy this year, and that includes easy DIY projects - for kids, for craft-lovers, for anyone who loves a hand-made home. Stylist Emmaly Stewart created these cute balsawood trees for your table or mantel. Here's how it's done...
You'll need:
3mm thick balsawood (available from art/craft stores)
Stanley/craft knife
Cutting mat
Paint/glitter/decorations to suit your Christmas table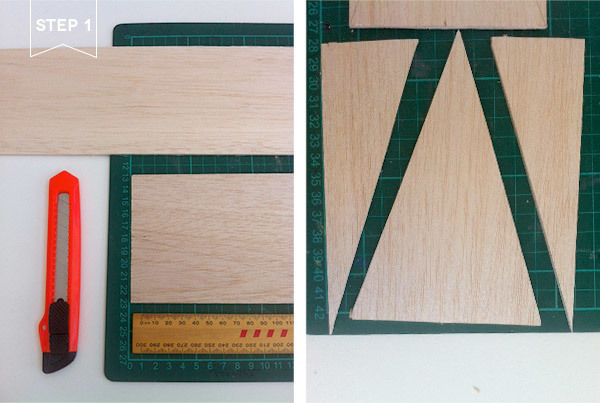 Step 1 - Cut
Decide on the size you want and mark two equally sized triangle on the balsa wood before cutting them out. Go carefully with the knife - a trip to the hospital will kill the festive mood very quickly.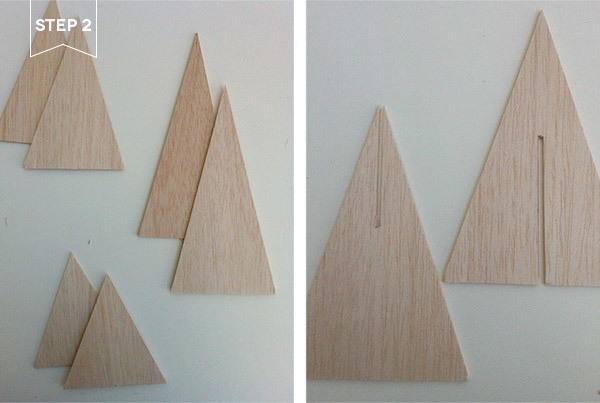 Step 2 - Create
Mark the centre of the base of one of the triangles and cut out a narrow channel half way up its height. Make sure the channel is as wide as the balsawood is thick so you can slot the two pieces together. Cut a similar channel from the other triangle, starting from the top (pointy end) and finishing half way down its height.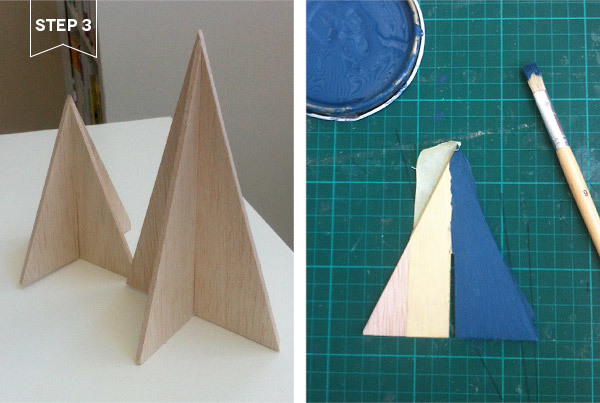 Step 3 - Decorate
Slide the two halves together to check it all works, and adjust if necessary. To decorate, use paint, clear craft glue and glitter or whatever takes your fancy to adorn as much or as little of your tree as you like. Use tape if you're painting straight lines.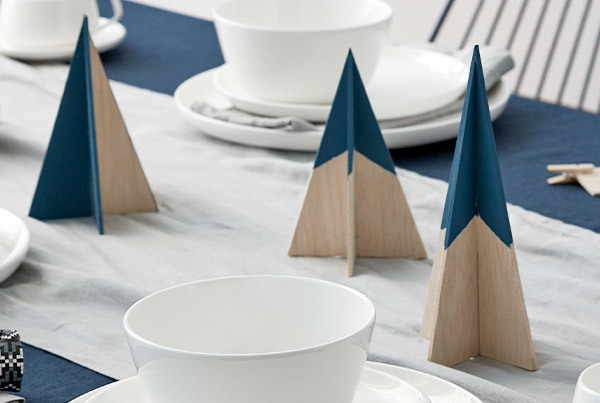 Voila!
After the paint has dried and you've removed the tape, you have a cute & crafty decoration, personalised to suit your Christmas table. Create a few in different sizes and place them in groups. Emmaly painted the left over shapes to use as name tags, pegged to each place. Let's face it, peace on earth and goodwill to all men depends on a carefully thought out seating plan.
Check out our Pinterest for this and other DIY ideas for trees, wreaths and decorations.