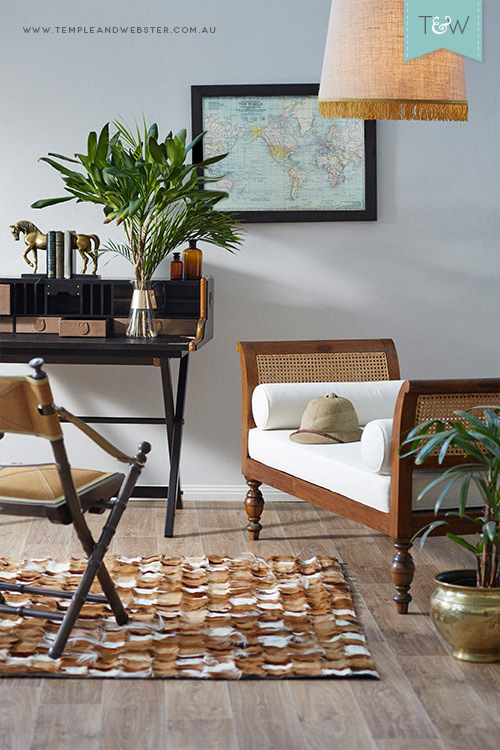 Amanda Cameron-Lennon (pictured below), founder of Sentosa Designs, honed her eye for tropical style while designing the Sentosa Villas resort in Bali. Here she shares her advice on mixing Hamptons and colonial style to create an elegant, relaxed interior.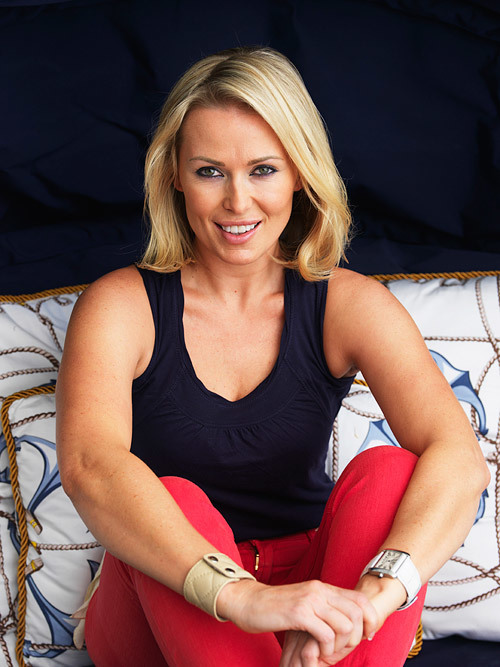 Amanda, what are your 3 top tips on incorporating colonial/tropical style into an interior:
1. Include lush tropical leaves, either in vases or potted plants. Elephant ears last forever and are the perfect tropical leaf .
2. Incorporate woven textures in beige, brown and natural cane. Anything woven from rattan or cane can only have been handmade, as machines are too hard on the materials.
3. Use great accessories such as coral, pineapples lamps, giant shells, glass buoy floats and handmade bowls. Fresh fruit such as green bananas, coconuts and green pineapples in rustic bowls are another gorgeous tropical touch for any home.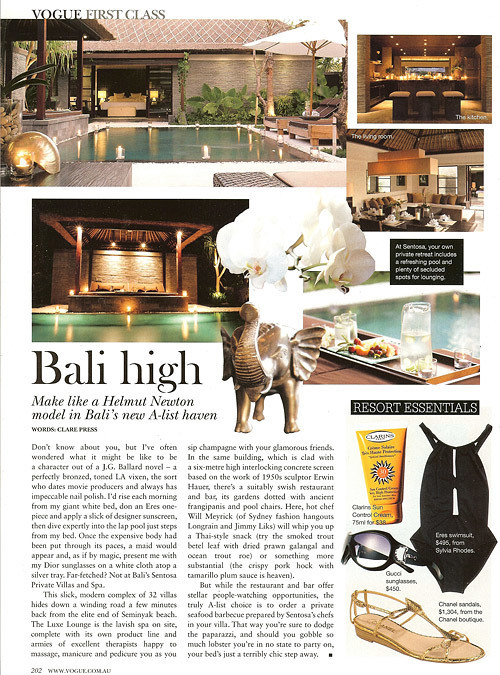 You spent several years in Bali designing and developing the Sentosa Villas (as featured above in Vogue magazine). How did this shape your style?
I love a fusion of colonial and Hamptons styles and working in the tropics meant I used a lot of rattan and teak wood, as they are the materials that most suit that environment. Whilst working at Sentosa Villas, I was lucky enough to have constant feedback from the villa guests that they would love to emulate the Sentosa look in their home. Sentosa Designs enables people to bring a piece of resort chic into their home and create that holiday feel.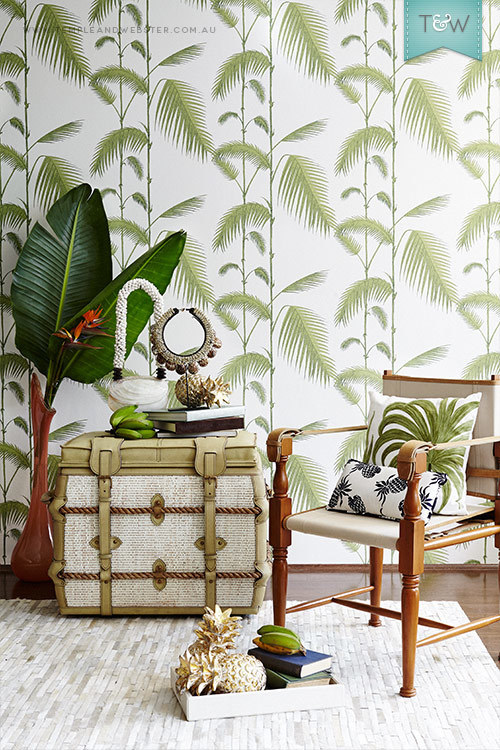 What do you look for when designing and sourcing for Sentosa Designs?
I love textures and tone and tend to steer away from patterns and bright colours. I look for unique pieces and change the standard items that I source. I customise ethnic homewares by having them made in white and chocolate brown, simplifying the original designs and creating a fresh and unique look. I enjoy the challenge of walking into a dirty, dusty warehouse in the middle of nowhere that is about 45 degrees, filled with mosquitoes, and the owners speak no English, as I can always find treasures that maybe other buyers have slotted into the too hard basket. Customising and going the extra mile also gives Sentosa Designs an edge, as I have worked with my suppliers for so many years now that we really understand each other and work well together.
What's coming up next?
We are now offering interior design services from our Double Bay showroom. Our clients can either have a free in-showroom consultation or an onsite visit with our experienced interior design consultants.
Quickfire questions:Design icon:
Ralph Lauren
Local secret:
The special offer nights at Moncur Terrace - they have them almost every night and it's about half the menu price.
First job:
Model from 8 years old.
Favourite colour:
For fashion, it's red, and for interiors any shade of caramel.
Pet hate:
Bad smells