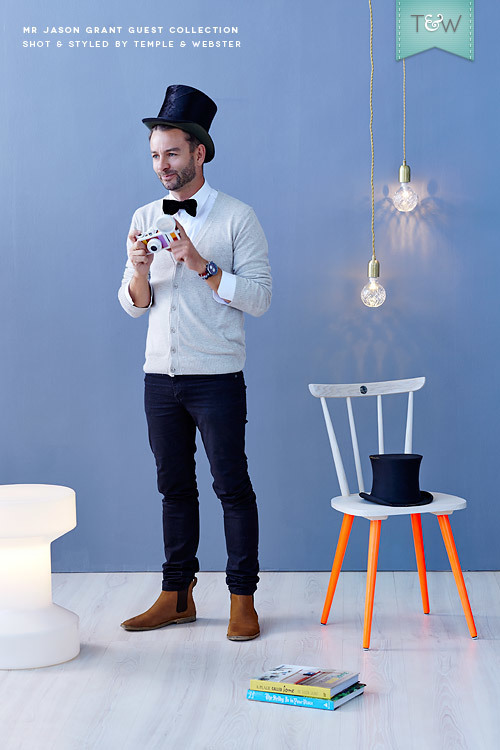 Stylist Mr Jason Grant visited the T&W studio to add some of his signature styling magic to the designer furniture & lighting in today's T&W Guest Edit. Ever wondered what happens on a T&W shoot? Here's your chance to be a styling sticky-beak.
Our creative team works so hard to make all our beautiful images look effortless, and the work starts well before shoot day. This time, Mr JG collaborates with T&W stylist Adam Powell on the concept for the shoot and agrees on props to be sourced. Both Jason and Adam like to approach a shoot with a loose plan, but leave some room for the unexpected so that serendipitous (and magical!) styling moments can happen. They avoid over elaborate set-ups, and go with the flow. Did we mention they both live in Bondi?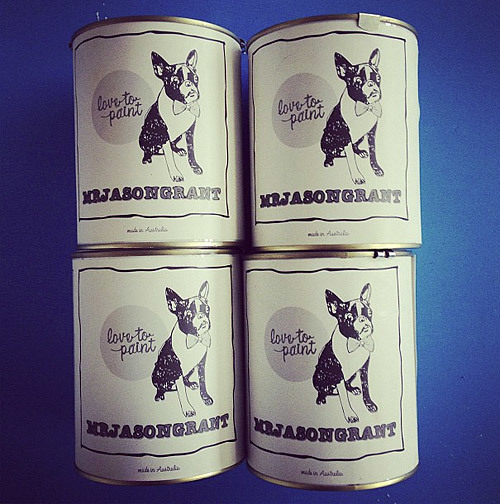 Image - @temple_webster Instagram
The paint colour is chosen – it's
Ash & Moonlight
, from Mr Jason Grant's
Greyscale Garden
collection for boutique paint house
Murobond
. It's the perfect grey to set a modern yet glamorous tone and allow the coloured furniture to pop.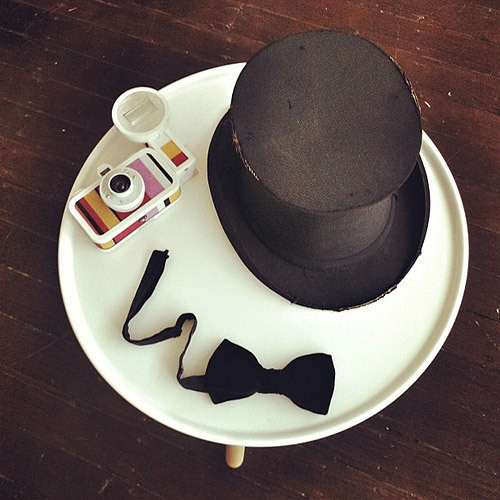 Image via @mr_jason_grant's Instagram feed
Jason arrives at the T&W studio with a box of props including vintage top hats from
Seasonal Concepts
in Sydney's Redfern, a
Lomo camera
, a potted cactus and a metallic Tom Dixon candle, plus a few wardrobe options. He says he lives by two sartorial looks: beach casual or GQ. Which will it be today?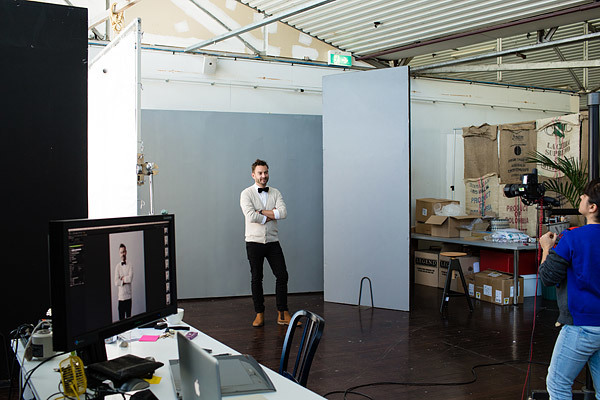 Image - Maya Vidulich.
Photographer Denise Braki starts with a portrait of Jason looking dapper in a velvet bow tie. We're starting to think JG might actually stand for Jay Gatsby.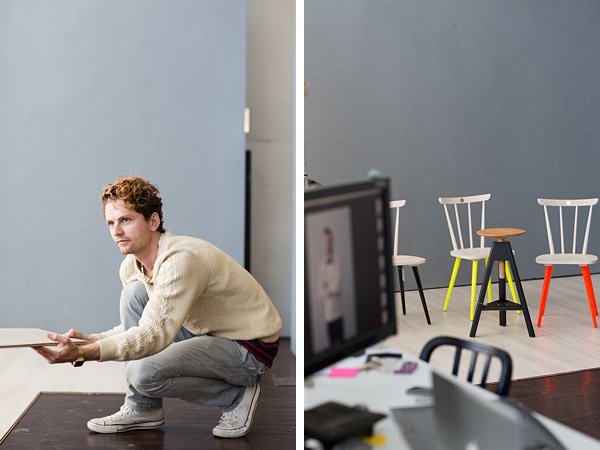 Images - Maya Vidulich.
Adam puts the lime washed wood floor together for the set, and then he and Jason start to place the furniture.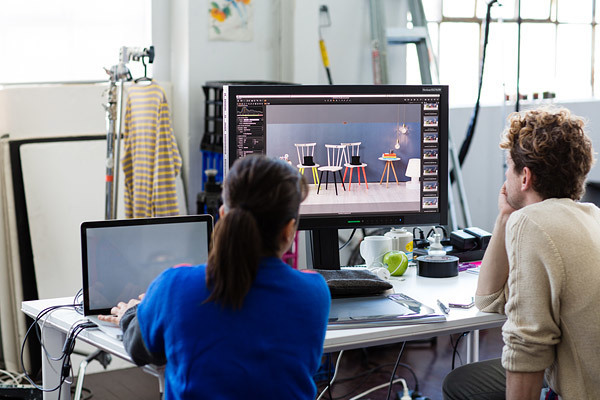 Image - Maya Vidulich.
They keep moving the furniture around, adding and removing props, each time checking Denise's computer screen to see how the shot will look.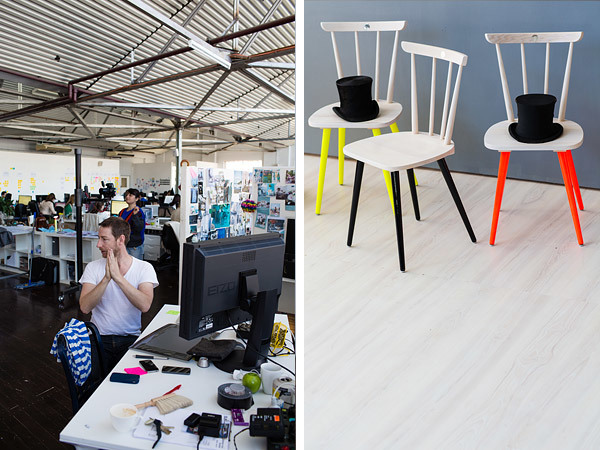 Images - Maya Vidulich.
T&W Creative Director Chris Deal (above left) pops over for a look. He usually adds a plant to the mix, but not today. This time he's all about the angle of the
Wagner Tokyo Limited Edition chairs
. The devil is definitely in the details in this job.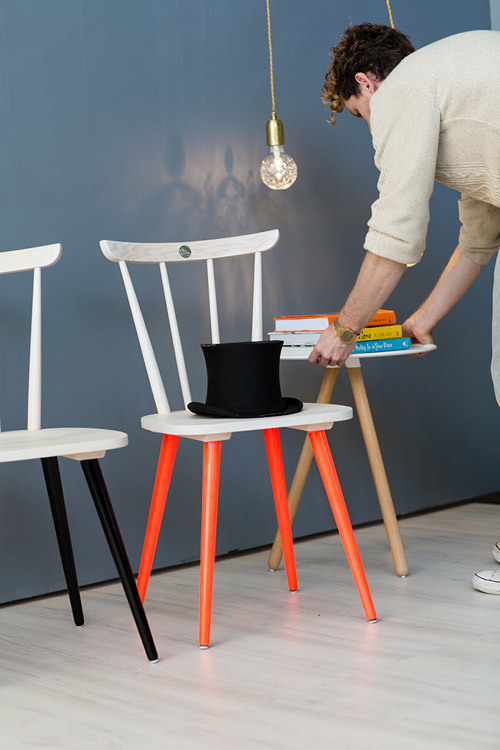 Image - Maya Vidulich.
Props are added and removed until everyone's happy with the composition. The sunny yellow cover of Mr JG's book A Place Called Home means it makes the cut. It's available via the
Mr Jason Grant website
, and will shortly be launched in the UK.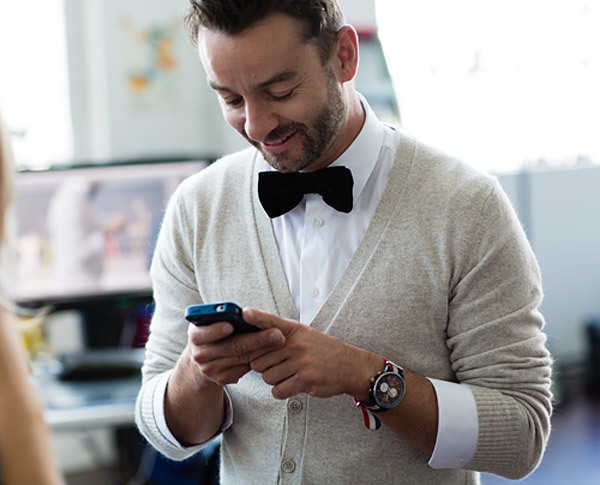 Image - Maya Vidulich.
There may have been a little Instagram action going on during the shoot. Who says men can't multitask? Follow Mr Jason Grant @mr_jason_grant and Temple & Webster @temple_webster. Get on board with the T&W creative team too - stylists @jessicabellef and @theboyfromthebush (Adam Powell), photographers @denisebraki and @pics_missmaya (Maya Vidulich) and Creative Director Chris Deal @crisdeal.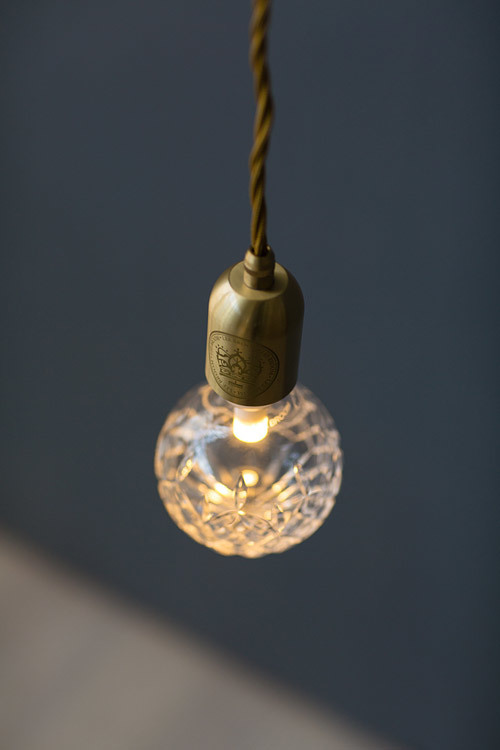 Image - Maya Vidulich.
There is some discussion about the
Lee Broom Crystal Bulb lights
, and photographer Denise Braki disappears behind the set to make an adjustment.
And then it happens. The magic moment occurs when the crystal bulbs are moved closer to the Moonlight Ash backdrop, allowing the faceted crystal to cast shapely shadows and add a glamorous glow to the scene. High fives all round.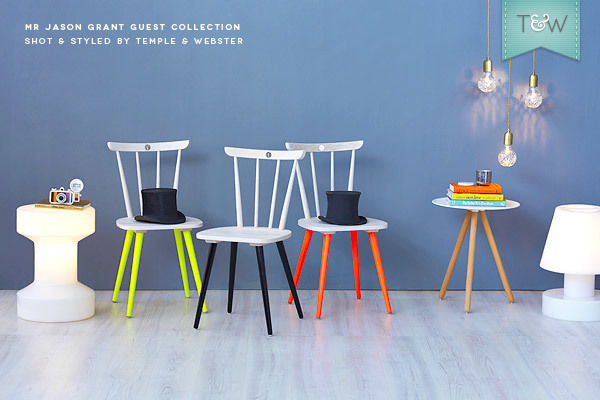 And here is the final result in all its glory - the
T&W Guest Edit by Mr Jason Grant
including all his top picks - the Lee Broom Crystal Bulb lights, Wagner Tokyo Limited Edition chairs and Bloom illuminated stool.
We had lots more fun on this shoot - to see the rest of our behind the scenes shots (all by the talented Maya Vidulich),
visit our Mr Jason Grant Pinterest board
.
Shop the Mr Jason Grant Guest Collection now.