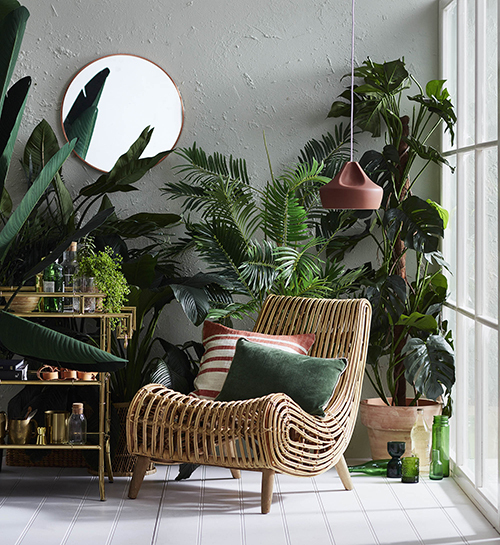 Want the lowdown on the season's trending colours for interiors? Our Temple & Webster style experts share their picks from cool, lush emerald green to the warm spice palette and the evolution of pink to blush as the new neutral. Plus they've pulled together easy shoppable collections so you can add them to your home. Shop all of autumn's trending looks at T&W.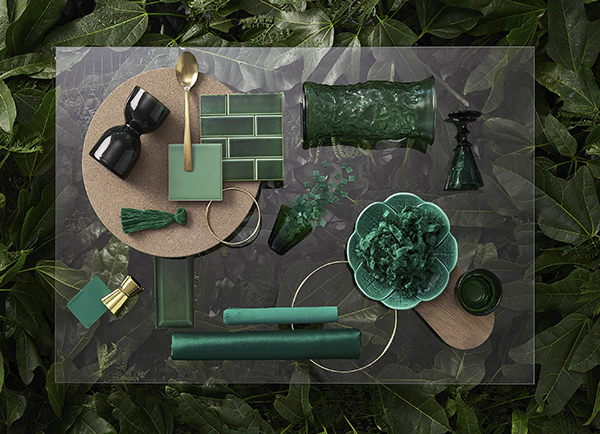 EMERALD

2017 kicked off with colour gurus Pantone naming Greenery as their
Colour of the Year
, and autumn is the perfect time to transition from fresher hues to rich, bold emerald. "Green is so versatile because it ranges from subdued, earthier tones that have a grounding effect, to the richer emeralds and jewel tones that are cool but lush and luxe," says T&W head of styling Jessica Bellef.
How to work it

"Emerald is powerful," says Lucy Sutherland, Temple & Webster's own resident colour expert and head of Trade & Commercial, "so make sure you really love it if you opt for a large piece like a sofa." Introduce it to your living space in a feature
armchair
,
cushions
(velvet really brings out its depth), artwork or a plant, then dial the luxe factor up or down using the rest of your palette. "Pairing emerald with gold and brass gives you a more luxe, polished look which plays into the Art Deco trend," says Jess, "or ground it with earthier terracotta, rattan and cork."
More inspo? Check out our emerald pinterest board, and shop Temple & Webster's emerald collection here.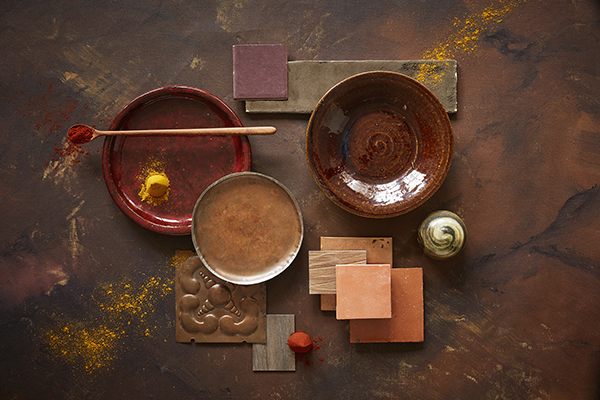 SPICES

This warm colour palette comes into its own in the cooler months – think vibrant saffron yellow, mustard, terracotta, rich ochre, brown and burgundy. Jess ties this into the rise of brown as one of the new neutrals. "It reflects designers wanting to turn away from technology and move to natural, tactile expressions in the home," she says. "Plus it's a counterbalance to the pastel shades of the past few years."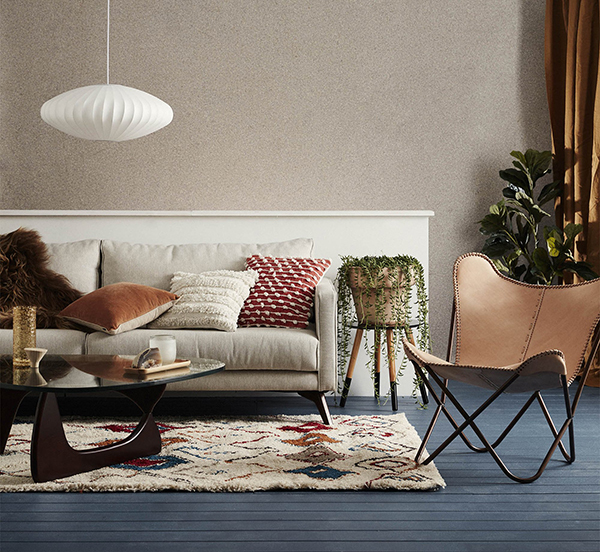 How to work it

These are strong, highly saturated colours, so just as in a recipe, a little spice goes a long way. "Choose a few different spice shades to achieve the right balance," says Jess, so pile a neutral
sofa
with cushions in rich spice tones, or layer them on the bed for a warming cool-weather space. "This colour palette isn't revolutionary," adds Jess. "The interesting part is seeing it used in a modern way with clean-lined pieces such as a Mid-Century armchair."
More inspo?
Check out our spice board on Pinterest and shop Temple & Webster's spice collection here.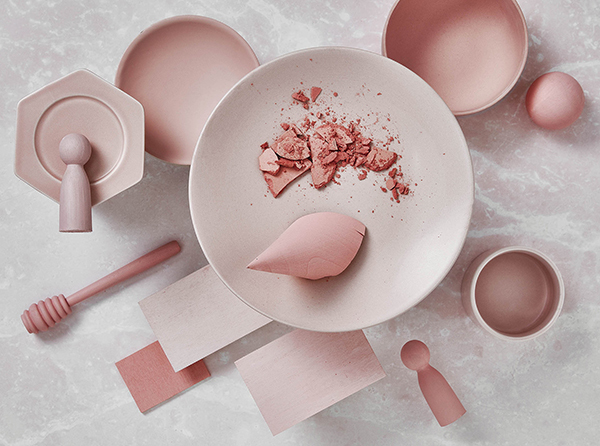 BLUSH

Continuing its popularity of the past few years, blush pink takes on a bit of attitude this season, with more muted, dirtier tones like putty paring it back to a neutral. "It's easy to live with and a lot more subtle," says Lucy, "and it doesn't necessarily have to be feminine."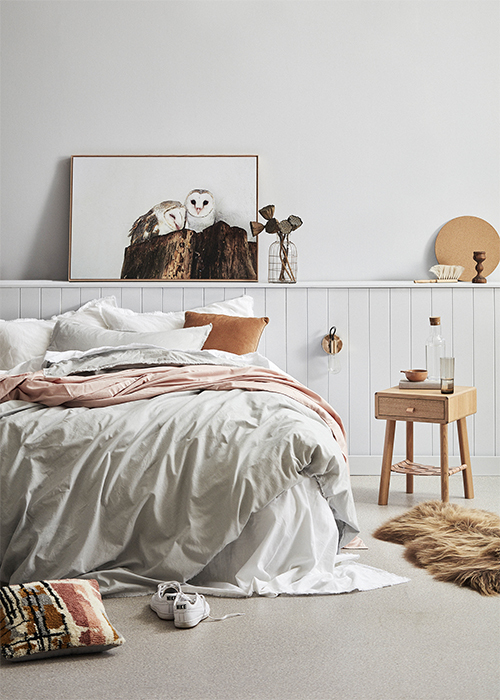 How to work it

"I like to use blush with textures like linen, open-knit cushions or furs," says Lucy. Paired with another strong colour, it acts as a neutral, explains Jess. Try it with an unexpected hue like maroon, emerald, navy, even mustard for that slightly awkward combination popular in fashion."
More inspo? Check out our blush board on Pinterest and shop Temple & Webster's blush collection here.