We're always on the lookout for spaces that inspire us and we love seeing what Australian interior designers are coming up with. The team at T&W are always updating their little black books with the best designers, so we asked some of our tastemakers who their favourites are right now.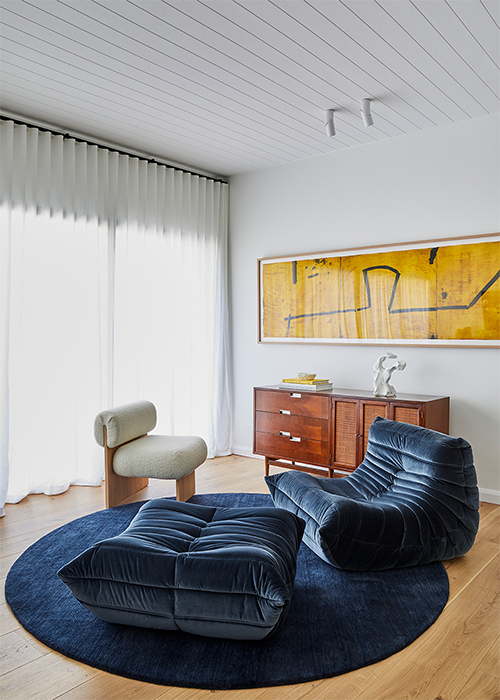 A cosy armchair nook at Tom Mark Henry's
Windsor Street residential project
in an Eastern Suburbs townhouse, NSW. Image via
Tom Mark Henr
y
.
Alexandra, Senior Category Manager
I used to work with Tom Mark Henry on commercial projects so I'm biased, but they have a fresh take on new trends and aren't afraid to play with texture, shape and colour. They bring their plush and inviting aesthetic to everything from cosy residential rooms to large commercial spaces.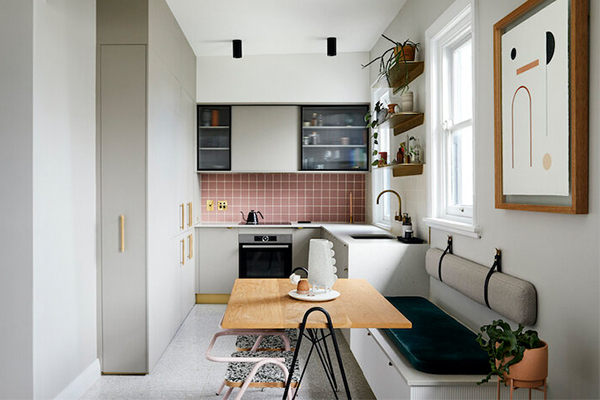 The warm and sleek small space kitchen in Strutt Studio's
Kensington residential project
, NSW. Image via
Strutt Studios
.
Lucy, Designer & Creative Campaigns Lead
My favourite Australian interior designer is Sophie Bowers of
Strutt Studio
s
. She's an incredibly hard worker with a complete vision for every project. Her work on
this residential apartment
is one of my favourites. Renovated in just eight weeks, it's a perfect mix of the existing art deco features of the apartment and every possible small space solution that apartment dwellers need. She's also a delightful human who I'm lucky to count as a friend!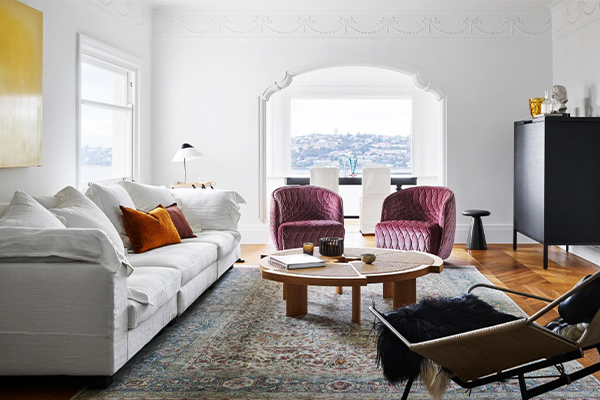 The luxurious living area of Arent & Pyke's
Villa Amor residential project
in Bellevue Hill, NSW. Image via
Arent & Pyke
.
Allira, Stylist
Arent & Pyke
came from humble beginnings, but this female powerhouse built their brand over many years and now have an internationally acclaimed portfolio. Known for colour and pattern, Arent & Pyke inject an ineffable quality which uniquely speaks to the client personalities for the homes they design.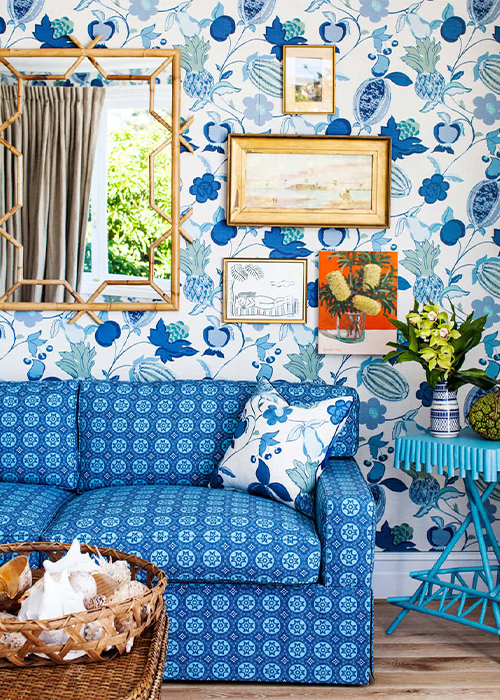 A bright and fun living area from Anna Spiro's project with the
Halcyon House Hotel
in Cabarita Beach, NSW. Image via
Anna Spiro Design
.
Alex, Category Manager
I absolutely adore
Anna Spiro
for her bold use of colour and pattern clashing. Her spaces are intriguing to the eye, creating warm and inviting rooms with a sense of whimsy as well as sophistication. My favourite project of hers is Halcyon House, it makes me wish I were on a coastal holiday right now!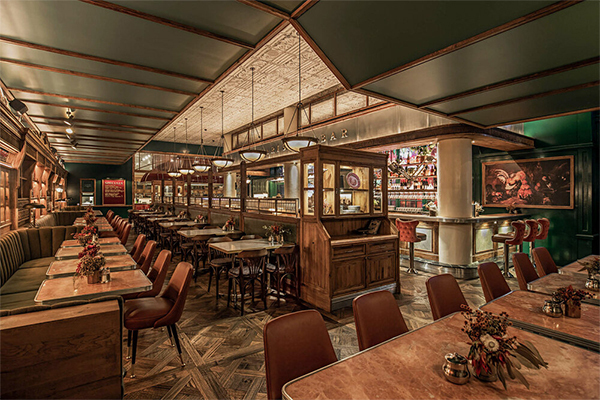 The Parisian bistro-inspired interior of ACME's
The Grounds of the City project
, Sydney NSW. Image via
ACME
.
Emma, Designer
One of my favourite Australian Interior Design studios is
ACME
, a Sydney-based studio founded in 2013 that focus mostly on commercial spaces like The Grounds of the City, Watsons Bay Hotel and a few other Merivale establishments. ACME have a refined way of creating commercial spaces that show their own sense of personality and style. They're great at capturing a mood while also creating holistic design solutions for their clients' needs, with meticulous attention to detail.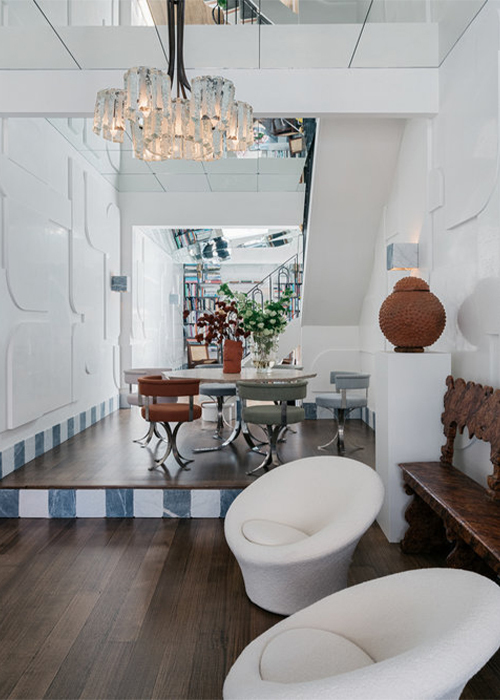 The open-plan bottom floor of Tamsin Johnson's
William Street commercial project
, their own Sydney showroom in Paddington, NSW. Image via
Tamsin Johnson
.
Jordan, Campaign Producer
My favourite has to be
Tamsin Johnson
. Her residential projects are so dreamy, while her commercial projects just ooze cool! She sources the most beautiful vintage and antique pieces so her work has an authentic look and feel, each space is very timeless in my opinion.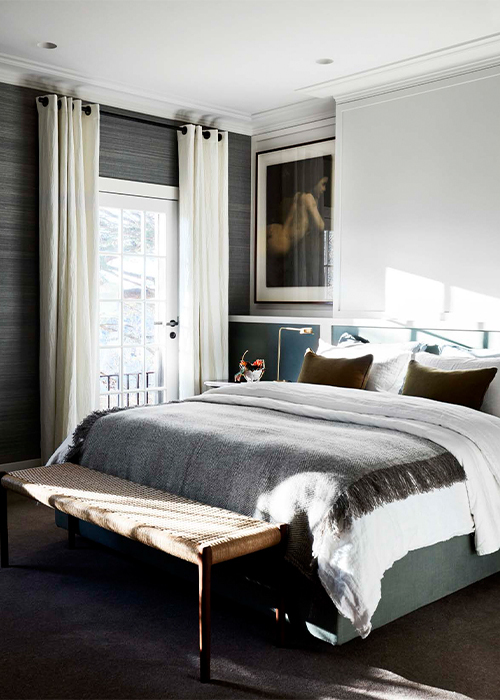 Steve's bedroom styling for the
Killara project
designed by
Justine Hugh Jones
in New York, USA. Image via
Steve Cordony Stylist
.
Drew, Stylist
I'm obsessed with
Steve Cordony
, especially his Rosedale Farm renovation in Orange, NSW. His editorial style is beautiful, inspirational and absolutely swoon-worthy. Check out his how-to videos on
Instagram
, they're divine to watch.